We test and review fitness products based on an independent, multi-point methodology. If you use our links to purchase something, we may earn a commission. Read our disclosures.
Whether you're looking to supplement your affiliate programming with weakness templates or want to replace your current CrossFit programming with new programming altogether, this guide has you covered.
A complete breakdown of the most popular functional fitness programs available on the market, below you'll learn the pros and cons of the 10 best training programs for CrossFit.
CrossFittin' Since 2016
Allow me to introduce myself: A former collegiate rugby player and marathoner, I've been a CrossFit athlete since 2016 and CrossFit L-1 certified trainer since 2018 who has had the pleasure of coaching throughout New York City and Connecticut.
I've also been a full-time fitness journalist for the last six years, writing for publications like Women's Health, Healthline, Greatist, Shape Magazine, Men's Health, Self, and more. My career as both a coach and journalist have given me the unique opportunity of seeing and testing nearly every training program for CrossFit on the market today.
Rest assured, however, this guide is not the child of my brain alone. All of the below notes have been corroborated by a team of other CrossFit athletes and program reviewers who have also tried their hands, hamstrings, and hineys at these programs in recent months.
The Best Training Plans for CrossFit
Best Training Plan for CrossFit Overall: PRVN60
Good for: CrossFit athletes who need to be told the intent of their workouts before tackling them
Pros:
Very detailed written and video instructions on each day
Easy to use Beyond The Whiteboard app
Every single workout has a specific goal
Flexibility to choose your own rest days
Cons:
Free trial is only 7 days (not the standard 2 weeks)
May require more equipment than athletes have on vacation or at their home gym
Costs about $37/month, which adds up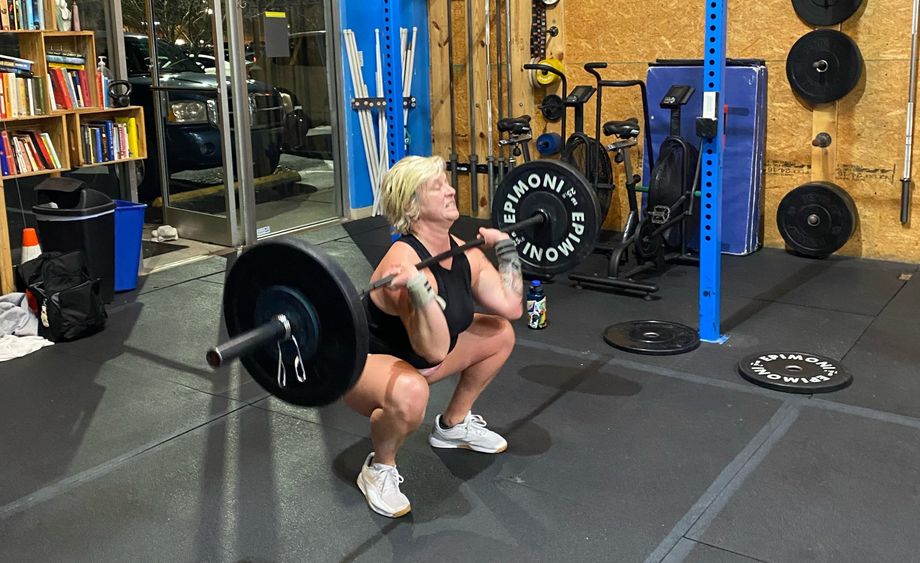 Maybe you're a long-term Tia-Clair Toomey-Orr fan-girl. Maybe you were wowed by Saxon Panchik's recent dominance. Or maybe you have a soft spot for Shane Orr after watching the most recent CrossFit Games documentary.
Whatever your background or interests, you've probably heard of PRVN Fitness, the virtual training program led by five-time Fittest Woman on Earth and her coach and husband. PRVN Fitness has a few different tracks for athletes based on their ages, fitness levels, and goals, including PRVN60, Compete, and Masters.
As their names suggest, Compete is for advanced athletes who want to be higher-level competitors, and Masters is designed for athletes in the 35+ community. PRVN60, however, is the better option for the majority of people reading this. Why? Because it is designed for athletes of all fitness levels who have big goals… but who are also short on time.
Named because it's designed to be completed in just 60 minutes per day, the length of a usual CrossFit affiliate class, PRVN60 is, in two words: efficient and effective. Every day looks slightly different (#constantlyvaried), but most days include a warm-up, strength training, and a metcon.
What really sets this track apart from the other online workout programs is how detailed the instructions are. Each and every training piece features a comprehensive written description about what the piece should feel like. Every training day also opens with a video explaining the training objectives of the day. Together, these pieces of information help you maximize the quality and effectiveness of your time in the gym.
PRVN also uses software many CrossFit athletes are familiar with: Beyond The Whiteboard. Formatted to allow you to easily navigate your workouts of the day, Beyond The Whiteboard allows you to compare scores with other PRVN athletes.
| | |
| --- | --- |
| Cost (at the time of writing) | $37/month |
| Creator | Tia-Claire Toomey-Orr, Shane Orr |
| Tracks | 5 |
Best Training Plan for CrossFit Competitors: HWPO PRO
Good for: People who are serious about making it to Semifinals and The CrossFit Games
Pros:
Huge focus on accessory work
Accessory work is designed to injury-proof your body
Effectively applies the progessive overload principle to make you stronger
Tried and trusted by Games athletes like Mal O'Brien
Cons:
Less focus on gymnastics and rig work compared to some other programs
$69/month
Program is currently closed to new members until fall 2023 (because it follows the Games Season)
Requires 4 to 6 hours of work per day
Hard work pays off, and for athletes with big goals, so does the HWPO PRO track.
Based specifically on the type of training that earned Mat Fraser gold five years in a row, HWPO PRO uses progression, repetition, and attention to detail. Seriously, do just one day's worth of the accessory work programmed and you'll realize HWPO forces you to strengthen muscles most other coaches don't even think to focus on.
Bluntly, the HWPO PRO track isn't for the faint of heart.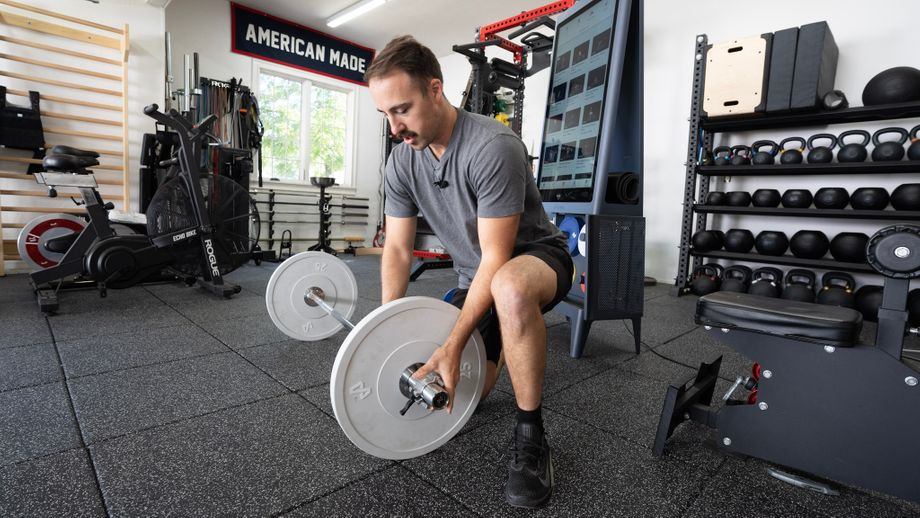 If you need the promise of sexy workouts to convince you to get your butt in the gym, you'll flop on this programming. It is exceedingly rare for Fraser and his team to program a metcon with a sexy rep scheme. Unless you're a true sicko, you will rarely look at a HWPO workout and think, "Fun!."
Unlike other training programs that persuade their athletes to work hard with sweet structures, or trick them into doing volume via sneaky-sneaky EMOMs, what you see is what you get with HWPO.
I know what you're thinking: Dang GK, you're really not selling it. I know, I know, but allow me to return to where I started: This program works. Truly, every single day that you leave the gym you will leave feeling like you accomplished something big.
The one big call-out I have about this program is that it isn't built for people who have a strict two-hour rule. During the heart of the season, doing the programming in full will take upwards of four to six hours.
The bottom line: If you're a gritty athlete who is willing to do the work it takes to meet your lofty goals, this is the program for you. Respectfully, however, if you still view CrossFit as your fun side hobby, this may be too hardcore for you.
| | |
| --- | --- |
| Cost (at the time of writing) | $20 to $40/month |
| Creator | Mat Fraser |
| Tracks | 6 |
Most Personalized CrossFit Training Program: Misfit Athletics Hatchet Program
Good for: People who want to feel like they are getting individualized programming but without the price tag
Pros:
Fantastic podcast and YouTube presence
Customizable program feels almost like one-on-one coaching
Forces athletes to work on weaknesses
Very strong community through Discord and Instagram
Designed for Quarterfinal athletes with goals
Cons:
Complete Program costs $70/month
Forces athletes to work on weaknesses (yep, a pro and a con)
The Misfit Athletics Hatchet program is designed for Quarterfinals-level athletes who have specific goals and are looking for remote programming.
What sets this option apart from other higher-level options is how personalized it feels. How? Well, Misfit gives athletes a variety of accessory work and strength work options each week. Athletes are then encouraged to select which pieces they do based on what their weaknesses are. If you're not interested in getting better at your weaknesses, this isn't the programming for you.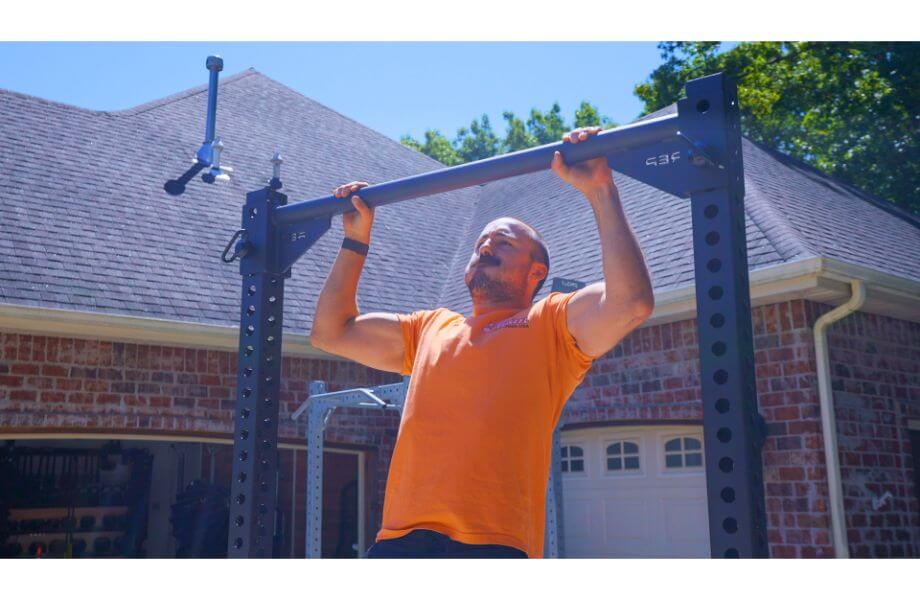 One of the things that helps make the Hatchet program feel like individualized programming is the media the Misfit Athletics team makes to support it.
Sure, these days nearly every single trainer and training program has a podcast and YouTube channel. But the truth is that not all of them are good. Misfit Athletics, however, doesn't just put out okay supplementary media, it puts out great supplementary media.
Their podcast, The Misfit Podcast, is a weekly podcast where three of the founders (Drew Crandall, Hunter Wood, and Matt Sherburne) sit down and talk about things that can help you become a better athlete, coach, and/or competitor.
Unlike some of the other podcasts in the space which feel a little try-hard (don't @ me, it's true!), this podcast makes you feel like you're sitting in a circle with three of your closest, smartest friends.
Their YouTube channel, The Misfit Athletics channel, is similarly informative but offers a greater range of topics. Some of the videos, for example, are all about how to move effectively. And others are more day-in-the-life style.
Another perk of doing The Misfit Athletics programming is that it gives you access to the down-to-earth community. Accessible through both Instagram and the community Discord group, this program has attracted some darn genuine peeps.
| | |
| --- | --- |
| Cost (at the time of writing) | $8.46/month |
| Creator | Drew Crandall |
| Tracks | 4 |
Best Training Plan for CrossFit Endurance: Aerobic Capacity by Chris Hinshaw
Good for: Those who need to learn to pace and sustain a pace on runs, swims, and rows
Pros:
Effective and time-efficient
Tried, tested, and trusted by podium finishers
Training programs and membership are very affordable
Cons:
Only available in quarterly, bi-yearly, and yearly membership options
Not necessarily CrossFit-specific
You'll also need to invest in another program if you want to get better at the other CrossFit modalities
Maybe you want to be able to run a sub-6-minute mile. Maybe you want to get more comfortable on the rower. Maybe you want to prepare for the inevitable endurance event in QuarterFinals or Semifinals.
Regardless, if endurance (ahem, aerobic capacity) is your weak point, Aerobic Capacity should be your next programming pick.
Created by Chris Hinshaw, widely considered one of the best endurance coaches in the world, Aerobic Capacity offers a variety of training templates.
Current program options include a 2000M Row Training Plan, General Swim Workout, 5k Training Plan, and Half Marathon Training Plan.
To be very clear: Most CrossFit athletes shouldn't use it as their sole program. Most of the plans include just one or two workouts per week. Plus, you won't find barbell work or gymnastics integrated into these plans.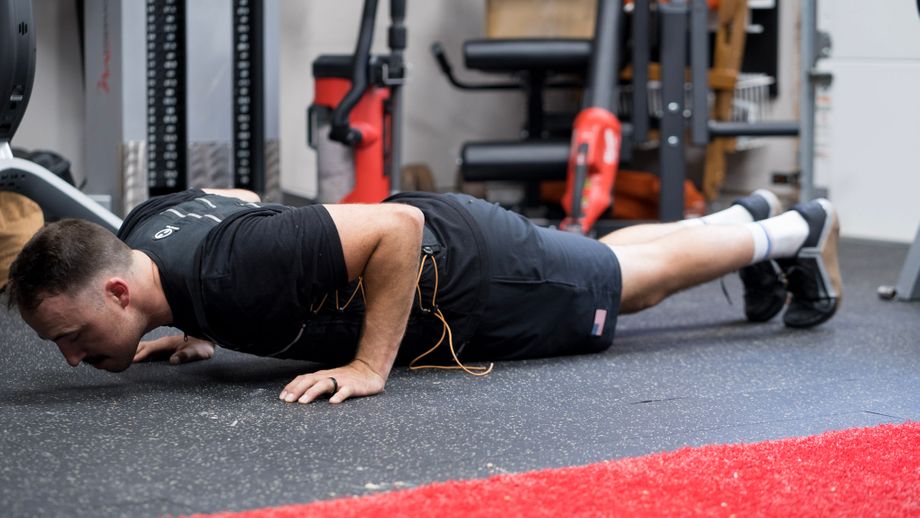 These are merely meant to supplement whatever work you're already doing!
| | |
| --- | --- |
| Cost (at the time of writing) | $20 per program |
| Creator | Chris Hinshaw |
| Tracks | Run, swim, row |
Best Training Plan for CrossFit Gymnastics: Invictus Gymnastics
Good for: Anyone who wants to string together muscle-ups, add another 10 HSPU to their unbroken strict count, or get their first toes-to-bar
Pros:
Only takes 60 minutes of work per week (three 20-minute sessions)
Three different levels programmed, making workouts accessible to all fitness levels
Lower commitment than some other workout programs
Cons:
Not a complete program, so you'll have to pay for additional programming
Requires access to a pull-up rig
Because you have to do other programming, you may accidentally overload certain muscle groups on a day
You know Invictus. Heck, you probably have one of their signature green and white shirts even if you've never actually dropped into one of their locations (just me?).
But did you know that Invictus offers 10 (10!) different online training programs? To name a few: Invictus Weightlifting, Invictus Engine, and 8 Week Strength. Well, another one of the programs is Invictus Gymnastics.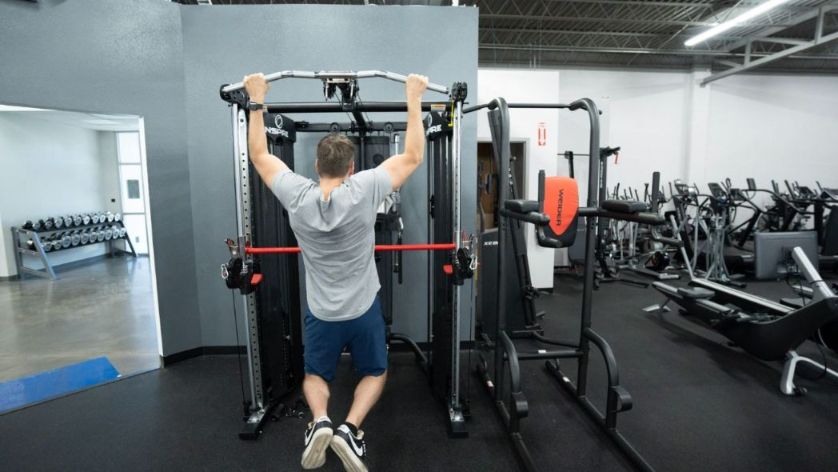 With the oh-so-convincing tagline, "Gymnastics skills don't just appear, they take work," Invictus Gymnastics is here to improve your pulling and pushing strength, no matter your starting point.
The program itself costs just $39 per month, which gets you access to three workouts each week that take about 20 minutes each. Each of the three workouts are released with three different scaling options, which you choose between based on your current fitness level.
The fact that there are three different levels is ideal for athletes who have extremely specific weak spots. For instance, someone might be perfect at pull-ups but garbage at handstand push-ups. This person might elect to do the hardest level on pulling day, but the lower level on pushing day in order to build up that missing strength.
| | |
| --- | --- |
| Cost (at the time of writing) | $39/month |
| Creator | Travis Ewart |
| Tracks | 1 |
Related: Best CrossFit Grips
Best Training Plan for Classic CrossFit Workouts: NCFIT
Good for: Trainees who want an app-based online program structured like a classic CrossFit class.
Pros:
Beginner- and intermediate-athlete friendly
Extensive movement demo library
Don't have to choose which training track you want access to, you get access to all 3
Very time-efficient
Affordable
Cons:
Not an individualized workout program
Not great for people with Android devices
Advanced athletes will require more volume
Less powerlifting than other options
This online programming option is created by CrossFit legend Jason Khalipa, who won the 2008 CrossFit Games and owns the fitness franchise in California with that same name, and it's one of the best personal training apps out there.
What sets this option apart from others is just how accessible it is to beginner athletes. A subscription to the NCFit app gives you access to a robust movement library. Here, you'll be able to learn how to do each and every movement that gets programmed with good form. Long term, this option can help you avoid injury by making sure your movement is on point.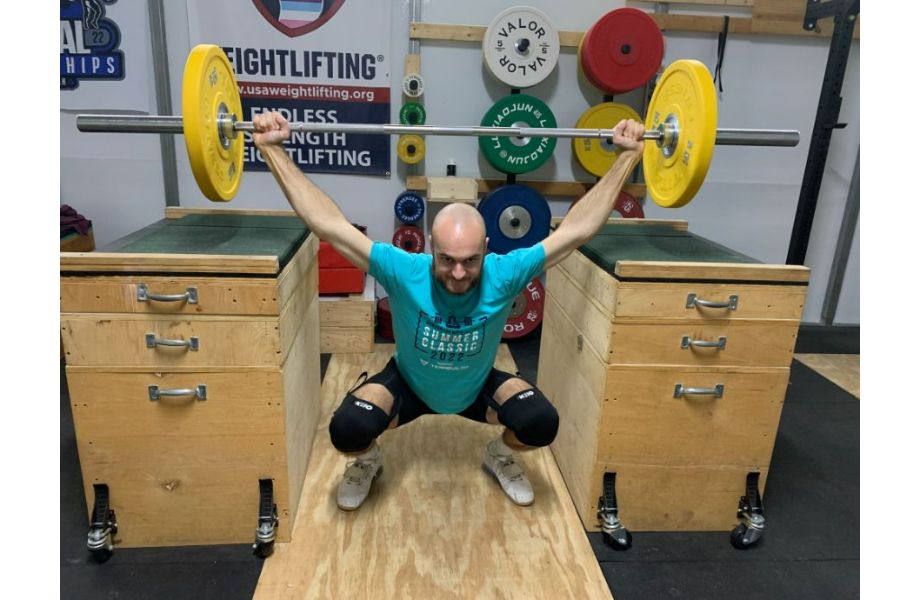 But don't read it wrong: Intermediate CrossFit athletes can enjoy NCFIT, too.
The app has three different tracks, and you'll get access to all three when you pay the monthly $20 per month fee.
But there are two tracks that we think are best for CrossFit-style Workouts: NCMETCON (functional training) and NCX (strength and conditioning). Both follow a very typical class-style format, and program strength and classic CrossFit Metcon on most days. Most of these workouts can be completed in under an hour. Woot!
The main downside of this option is that it doesn't prioritize powerlifting or higher-level gymnastics skills. For people who have their sights set on Semifinals or The Games, this isn't ideal. The other downside is that the NCFIT app is not available on Android devices.
Read our full NCFIT programming review.
| | |
| --- | --- |
| Cost (at the time of writing) | $19/month |
| Creator | Jason Khalipa |
| Tracks | 3 |
Best Training Plan for Hypertrophy: Functional Bodybuilding
Good for: People who love the structure and variety of CrossFit, but need something a bit lower in intensity
Pros:
Does not require equipment (but it is ideal to have some)
Constantly varied workouts ward off boredom
Year-long roadmap that ensures progressive overload
Combination of high-intensity and lower-intensity workouts
Recovery work is built into the program
Cons:
Not a traditional CrossFit program
Fewer kipping gymnastics movements compared to other programs
$39/month
Created by renowned fitness expert Marcus Filly, Functional Bodybuilding is designed to get you to move well and look good. How? By having you train the movement patterns you work outside of the gym, with good form.
Like traditional CrossFit-style workouts, this program features a wide variety, making it optimal for folks easily bored by their training programs.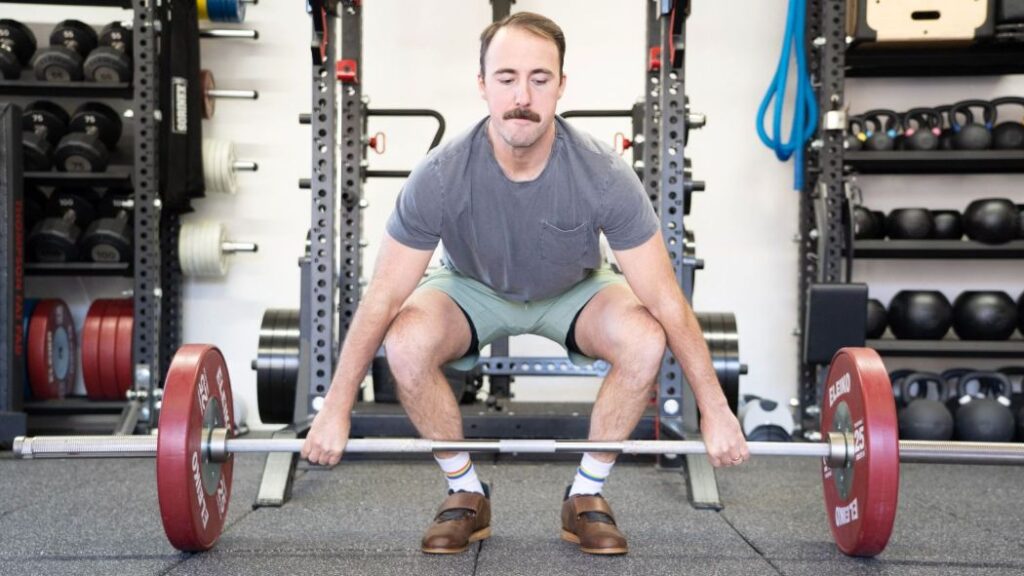 This program also prescribes a variety of intensity levels programmed, each explained in detail by the coach's notes included with every workout. Any athlete who has ever felt burnt out by the high levels of intensity of traditional programming will be thrilled by just how often this program prescribes moderate intensity.
In this program, you can expect to see lots of tempo work and a lot of EMOMs. You'll do a mix of CrossFit-style exercises and hypertrophy-focused exercises, plus pre-fatigue sessions and mobility work.
| | |
| --- | --- |
| Cost (at the time of writing) | $39/month |
| Creator | Marcus Filly |
| Tracks | 4 |
Best Training Plan for Mobility: ROMWOD
Good for: Any athlete who is currently limited by their mobility in any way
Pros:
Many routines features an athlete you know and love
Can sort routines by muscle group they target
Can also sort routines by length
Ability to download routines to follow when you don't have service
Very beginner-friendly
Cons:
Trial period is only 7 days long
Can't play music on the same device when streaming sessions
Thursday routines are long
When you squat snatch does it look like your power snatch is riding an elevator to the bottom floor? Do you struggle to Sots press with anything more than a training bar? Do you usually put on lifters for pistol squats? If you answered yes to any of these questions, you're a good candidate for ROMWOD.
A common sponsor of CrossFit events like Wodapalooza and The Games, ROMWOD is a top mobility streaming platform in the functional fitness space. While it seems the brand has been getting slightly less buzz in recent years, the brand was all the rage from 2015 to 2018. And for good reason: It effectively helps athletes access greater ranges of motion over time.
A monthly subscription, ringing up at $14 per month, gives you access to a brand-spanking-new daily mobility session every single day. Plus, you get access to their back catalog of workouts which features nearly 2,000 additional flows, categorized by the main muscle group they are designed to target.
For athletes short on time, one nice feature is that you can sort the workouts by length. Even if you only have 10 minutes, ROMWOD has a stretch sesh you can do to center your mind and stretch your body.
The one downside of the app is that you can't play background music (or a podcast) from the device that you're playing your mobility routine on. To be clear: The music built-in to the routines isn't bad—but it's no Fit Radio station.
| | |
| --- | --- |
| Cost (at the time of writing) | $14/month |
| Creator | Jeremiah Head |
| Tracks | One |
Best Training Plan for Busy People (Quick Workouts): Street Parking
Good for: Athletes who want access to a wide variety of tracks (based on what equipment they have access to), as well as a robust Facebook community
Pros:
Very strong online community
Affordable
At-home friendly
Customizable
Cons:
Limited Olympic lifting
Strength work is effective but limited
Customizability and variety may be overwhelming to some
Available since 2016, Street Parking did not get the big welcome that HWPO and PRVN got when they came on the scene in recent years, but you're doing yourself a disservice if you snooze on this program. One of the first-ever at-home-friendly CrossFit programs, Street Parking makes CrossFit accessible to everyone—even those who aren't a member of a box, or who have limited equipment in their spare bedroom.
When you subscribe to some of the other training providers, you have to figure out which program specifically you want to elect. Then, you get access to that program only. For instance, paying for PRVN60 does *not* give you access to PRVNCompete. Street Parking isn't that rigid. You simply sign up for a subscription and then are given access to all of their tracks.
All Street Parking Members have access to every program/version of the daily workout, which are programmed six days a week. This includes Program A (dumbbell), Program B (barbell), Program C (other, such as sandbag, bike, rower), and something called SHIFT, which is a simplified version of the daily WOD and ideal for seniors, beginners, and people who just need a break from the intensity. This customizability is especially clutch for people who travel frequently for work or who only have a three-day-a-week membership at their local affiliate.
You'll also have access to micro-programming that will help you meet your specific goals. If you have your sights on improving your endurance, for example, you could add in their weekly endurance workout (usually available in a running or rowing format). If, however, you want to work on your Olympic lifting skills, you could add in their weekly Olympic lifting work.
All that said, while Street Parking is great for maintaining and progressing your general fitness level, it isn't the best option for people who are specifically interested in becoming more skilled in the Olympic lifts or bulking up. After all, the heart and soul of this program is metcons, not lifting.
| | |
| --- | --- |
| Cost (at the time of writing) | $19/month |
| Creator | Julian and Miranda Alcaraz |
| Tracks | 4 tracks plus accessory programming |
Best Training Plan for CrossFit Beginners: CrossFit Mainsite
Good for: People who know the basic CrossFit movements and are looking for a program that will maintain their fitness for free online
Pros:
Makes workouts incredibly easy to scale
Scaled, intermediate, and beginner options all outlined
Community comes together in the comments
Free!
Cons:
Requires some equipment
Strength-specific programming is rare
Random rest days
Ahh, the place where it all started!
If you're new to the sport of CrossFit, you may not realize that when the sport first took over in the early 2000s, almost everyone who participated did the same exact workouts! Where did they get these workouts, exactly? CrossFit.com.
In its heyday, CrossFit.com was a HAPPENING site. That's because athletes didn't just do the workouts: They did the workouts then logged on to share their scores and discuss with the other people who had done the workouts.
As more and more CrossFit affiliates took their programming in-house, fewer and fewer people were doing the workouts that CrossFit.com posted. However, they never stopped posting. And actually, we're seeing a resurgence in the number of people who are doing the workouts!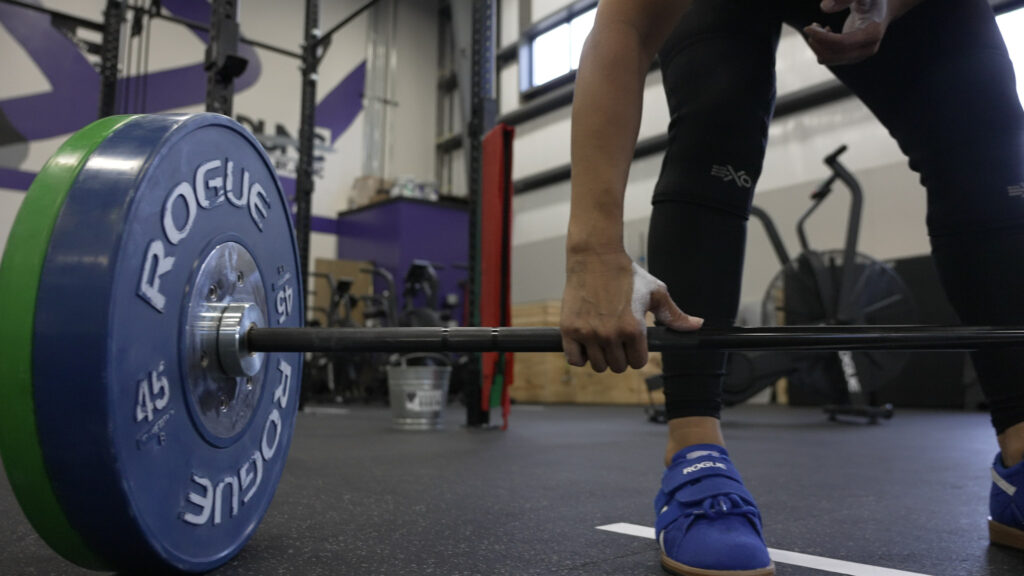 These days, most workouts still get somewhere between 20 and 70 people sharing their scores in the comment section. That may not sound like much, but it's certainly more than commenting on Wodify or SugarWOD at your local box!
Likely the reason these workouts are getting a following again is that every workout includes a video featuring a CrossFit expert or coach, which explains how to do the workout, as well as how to properly scale the workout.
The main downside of this program is that it doesn't include much strength or accessory work. Or to be honest, really any at all. You'll certainly get fit doing it, but you won't necessarily become a more skilled or stronger athlete doing it.
Another downside is the fact that the rest days are not on a specific day of the week. That makes planning your workouts a little tricky. Still, all in all, this is a great option for people who are new to CrossFit and want to explore the sport without forking out a monthly fee.
| | |
| --- | --- |
| Cost (at the time of writing) | Free |
| Creator | CrossFit, Inc |
| Tracks | One track; daily WOD |
Other Training Plans for CrossFit We Love
These days, nearly every athlete who's ever been to the CrossFit Games has a training program available for purchase.
To be clear: We think this is a good thing! We love that the athletes are finding ways to monetize their knowledge base, and are excited for the athletes who get to take advantage of them.
However, we simply don't have the bandwidth to provide complete break-downs on the programs that didn't win gold in one category or another. Still, there are a few other programs we'd be remiss not to mention in some way, shape, or form.
The lovechild of the GOAT, Rich Froning, Mayhem Nation is a training mecca with an Everyday Athlete track and a Competitor track. For people who want to be like CrossFit games athletes Haley Adams, Baylee Rayl, Paige Powers, Tyler Christophel, Guilherme Malheiros, and Luke Parker, the Mayhem Competitor track is an incredible option.
Not for people who fear pain, this volume-heavy program includes multiple strength sessions per day, as well as accessory work, machine work, and metcons.
Designed by Ben Bergeron and the expert coaches associated with CrossFit New England, CompTrain was one of the first CrossFit training programs of its time. CompTrain currently has two programs available, "Games" and "Open", which are both available through the CompTrain App.
The Open version features 1.5 to 2 hours of training programmed per day, designed to help athletes place as high on the Open leaderboard as they want to.
Pro tip: Even if you choose to invest and follow another training program, check out the CompTrain Podcast: Chasing Excellence. A series of conversations between CompTrain Founder Ben Bergeron and long-time CrossFit competitor Patrick Cummings, Chasing Excellence is a great listen for athletes who want to optimize their lives in and out of the gym.
The most popular and arguably most-successful Europe-based option, Progrm operates under the "work smarter, not harder" philosophy. Their programming, which has gotten many athletes to the Games and the Semifinals, isn't for volume monsters or people who need sexy workout structures to convince them to move, and move fast. Simple but effective, The Progrm will help you become the best athlete you can be, one well-written workout at a time.
Created by mobility king Kelly Starrett, The Ready State is a mobility program designed for any athlete looking to improve their snatch, squat, or swing through mobility work. Previously known as MobilityWOD, The Ready State utilizes tools like lacrosse balls, foam rollers, and bands, which most other mobility programs do not.
ROMWOD may have a monopoly over the mobility CrossFit space, but I've had the pleasure of testing an emerging mobility platform, Movement Vault, which is also available in both online and app-based formats. Movement Vault may not have the celeb-sightings you get on ROMWOD, but the founder Grayson Wickham does an amazing job of making mobility accessible to the masses.
How We Picked the Best Training Plans for CrossFit
Every single program mentioned in our top picks list has been tested or, at the very least, thoroughly researched by one or more of the CrossFit experts on our team of reviewers. For programs we haven't tried ourselves, we had certified personal trainers on our staff analyze the programming to look for things like structure, progressive overload, movement variety, and more.
By turning our bodies into test subjects, we are able to discern how effective each program is, as well as what kind of athlete (mentally and physically) is most likely to excel on a particular program.
As we tested the programs—and the workouts therein​​—we also asked ourselves questions such as:
What movement patterns and modalities does this program prioritize?
What goals is this program best-equipped to help you achieve?
How long does it take to do each day's program, start-to-finish?
What kind of equipment does someone need to do this program?
What kind of scaling options are included, if any?
Benefits of Following a Training Plan for CrossFit
CrossFit may incessantly preach "constantly varied functional movements" but there's a difference between constantly varied and chaotic.
Will you see health and fitness benefits if you do a different workout you found on Instagram every day? Honestly, yes. For a period of time, you will see improvements in your overall fitness!
However, cherry-picking workouts from your social feeds has its downside.
For starters, you'll probably bias a certain type of workout. For example, if you prefer to do long slow-and-go workouts, you'll probably screenshot and then do the machine workouts you stumble on. Likewise, if you have a gymnastics background, you're probably more likely to pick workouts with chest-to-bar, pull-ups, and handstand push-ups than workouts with heavy barbells.
It's not necessarily bad to do workouts with movements that you enjoy. However, it will keep you from working on your weaknesses, and therefore actually progressing in the sport of CrossFit, which requires that you be proficient in a wide variety of movements and time domains.
In extreme situations, it could even cause you to ignore entire muscle groups, thus creating muscle imbalances, which increase your susceptibility to injury.
And, even if you make sure to do a variety of movement patterns and time domains, you'll make less progress than you would if you did a program because random workouts do not intentionally progress workout-to-workout.
Buying and following one specific training program for CrossFit allows you to test all the movements patterns, time domains, and intensities that CrossFit utilizes. And more importantly: With built-in strength and skill progressions, you'll subject yourself to more changes in weight, reps, rest, and intervals than you will with cherry-picking.
In other words, the benefit of following a training program for CrossFit is that it gets you better as effectively and efficiently as possible.
How to Choose the Best CrossFit Training Program for You
If you're not quite sure which training program is right for you, answer these questions.
What Are My Goals?
Why do you want to invest in one of these programs? What are you trying to accomplish with the help of the program?
The answer to this question about goals is the number-one thing that will guide your next purchase.
If you don't have the answer at the top of mind already, here are some questions you might ask yourself to figure it out:
How many places do I want to advance in the CrossFit Open or Quarterfinals next year?
What new skills am I committed to learning?
What are the weak points in my game?
Where do I want to be in a year?
What Is My Current Fitness Level?
You may dream of going to the CrossFit Games, but that doesn't necessarily mean that a competitor's track is a good option for you.
Competitor programs take it as a given that you can do all the higher level CrossFit skills (pistols, ring muscle-ups, chest-to-bar, for example) in a workout and that you can lift heavy-ass weights under fatigue (cleans for reps at 225/155, for example).
Some questions to ask yourself to figure out your current fitness level include:
What percentage of the workouts at my current box (or programming) do I Rx?
If I were to sign up for a local competition today, what division would I sign up for?
What Wodapalooza division is most appropriate for my current fitness level?
How long have I been doing CrossFit?
What movements can I not do?
What's My Budget?
When you set your budget, keep in mind that to actually do the workouts programmed you'll probably need a full CrossFit gym.
Translation: You'll either need to deck out your home garage, office, or spare room, or shell out the money for a monthly box membership, too.
How Much Time Do I Have Per Day?
Some of the above programs require 20 minutes a day, three days per week. Some require just one session every seven days. And some demand four to six hours a day, six days per week.
Not to be Captain Obvious, but it would be crazy to buy a program that requires 10 times the amount of time you can realistically allocate for fitness.
So, before you invest, take serious inventory of your Google calendar (read: family, work, and social obligations).
FAQs About CrossFit Training Programs
Got some general questions about CrossFit programming? Ahead, answers to some commonly asked questions about training programs for CrossFit.
How many days per week should you train CrossFit?
Ultimately, it depends who you ask. Plus, consider how much time you can commit to recovery each day, outside of training. 
Typically, CrossFit recommends either a three-days-on, one-day-off model or a five-days-on, two-days-off model. 
Broadly, that means most people workout five days per week. 
And actually most CrossFit programs run on a similar clock. PRVN, for example, schedules a rest or recovery day on Thursday and Sunday. Meanwhile, HWPO schedules them on Thursday and Monday.  
However, there is no universal workout schedule. You may need to work out less frequently if you are: 
Also training another modality 
Not recovering adequately between workouts
Sick
Navigating higher than normal (for you) stress levels
What is a CrossFit training program?
At its most basic, it's a program that trains some or all of the modalities of the sport of functional fitness, at one or many of the intensity levels the sport trains them. 
That means that there isn't much similarity between programs. 
Some programs, for example, prioritize higher-level gymnastics movements that make an appearance in the sport, while other training programs exclusively prioritize the Olympic Lifts, and still others prioritize cardio or general strength training. 
All good training plans for CrossFit, though, will help you develop better "general physical preparedness," which is the term used in CrossFit that essentially means "be pretty good at everything."  If you want to compete at the elite level, you'll need a program that includes all disciplines, or invest in more than one. 
How long does it take to train CrossFit?
If you're asking how much time you need in a given day for a CrossFit-style workout, the answer is as little as 5 minutes! After all, some workouts are all gas: short and sweet (by sweet, I mean brutal). 
However, a 60-minute workout of the day will get you a complete session with a warm-up, strength session, metcon, and either cool down or accessory work. 
If you're asking how long it takes you to become competent at the sport, the answer is that it usually takes two to three months to get the hang of all the different workouts and unique terminology.