We test and review fitness products based on an independent, multi-point methodology. If you use our links to purchase something, we may earn a commission. Read our disclosures.
How many fruits and vegetables did you eat yesterday? Go on; I'll wait while you think about it.
Asking yourself that question can be a wake-up call. Adults following the Dietary Guidelines for Americans¹ are recommended to eat 2 to 3 cups of vegetables and 1.5 to 2 cups of fruits everyday. However, research tells us that only 12.3% of adults eat enough fruit daily, while only 10% eat the recommended amount of vegetables.
Although a diet of whole foods, including plenty of fruits and vegetables, is much preferred, you might find yourself looking into greens powders for convenience and as a way to increase your fruit and veggie intake. But before you make a decision, let us help you out.
In this Texas SuperFood review we'll dig deeper into this powder's formulation, quality, taste, price, and more. Will the blend of whole foods, adaptogens, probiotics, and digestive enzymes of Texas SuperFood work well for you? Let's find out.
Medical disclaimer: This article is intended for educational and informational purposes only. It is not intended as a substitute for medical advice. For health advice, contact a licensed healthcare provider. GGR also recommends choosing a product that has been third-party tested for quality.
Our Team Isn't Green
Nobody likes to waste time or money on a product that doesn't fit their lifestyle. With so many options to choose from, it can get overwhelming to choose a supplement that is guaranteed to make you and your wallet happy. So leave it to us. Our testers are made up of CrossFit coaches, registered dietitian nutritionists, certified personal trainers, and certified nutrition coaches whose goal is to deliver fact-checked, honest product reviews so that you can choose a product that's right for you.
Texas SuperFood
GGR Score: 3
Product Highlights
Nutrients from 55 fruits and vegetables

Nutritional equivalent of 12 servings of fruits and vegetable

Includes 9 enzymes and probiotics

Available in powder or capsule

Vegan, gluten-free, non-GMO

Ingredients include herbs, algae, grasses, and enzymes

Intended to promote digestive health and improve natural energy
Pros & Cons
Pros
Users report experiencing desired effects from the product
Added probiotics
Vegan, gluten-free, non-GMO
Cons
Comparably expensive
Reports of issues with the packaging
Bottom Line
Made from nutrients derived from 55 fruits and vegetables, Texas SuperFood claims to provide the nutritional equivalent of 12 servings of fruits and vegetables. With the inclusion of nine enzymes and probiotics, this supplement will provide you with the essentials. It is available in powder and capsule form. This vegan, gluten-free, and non-GMO supplement is formulated to promote digestive health and enhances natural energy levels (benefits that many users have reported). However, this supplement falls on the pricier side.
A Quick Look at Texas SuperFood
Naturopathic doctor Dennis Black founded Texas SuperFood in 2001 under the dietary supplement provider N.P.N. Group, Inc. The latest version of Texas SuperFood powder is still relatively new and was released in July of 2021. Around the same time that the newest variation of powder was released, Texas SuperFood also started doing business as the company Pure Earth Botanicals, LLC. As of March of 2023, both Pure Earth Botanicals, LLC and N.P.N Group, Inc have dissolved and forfeited existence due to tax delinquency.
Despite the companies' dissolutions, Texas SuperFood powder is still available for purchase on their website and other major suppliers such as Amazon.
Before You Buy
Although super greens powder benefits are touted highly, consider if you can up your fruit and veggie intake before turning to a supplement.
If you do purchase Texas SuperFood, you can get 10% off of your order if you subscribe to the "Texas SuperFood Newsletter."
You can save $10 when you buy 2 bags of powder or save $15 when you buy 3 bags.
Is Texas SuperFood Worth It?
Have you ever flipped a supplement over only to find that the ingredient label has a long list of words that are too hard to pronounce? Although the Texas SuperFood ingredient list is long, this product does a good job of getting rid of the "fluff". No artificial flavors or colors, no binding agents, and no synthetic fillers are used. However, always be sure to consult your physician before you start taking a new supplement.
So, who is Texas SuperFood good for? See below which category you fall into before purchasing:
Great for:
Those who struggle with getting enough fruits and veggies in their diet
People seeking a product made without animals, dairy, egg, soy, corn, wheat, artificial sugars or artificial colors
Those who need/want a non-GMO and gluten-free product
Not recommended for:
People who prefer a sweet-tasting nutritional supplement
Those who want a product that is third-party tested
People who want a product that provides vitamin and mineral content specifics
Texas SuperFood Specs
| | |
| --- | --- |
| Price | $79.95 |
| Price per serving | $2.67 (30 servings) |
| Flavor | No flavor options |
| Vitamins | K, C, A, E, B1, B2, B6 |
| Minerals | Potassium, Calcium, Magnesium, Iron, Sodium, Manganese, Zinc |
| Whole food-sourced nutrients | Spirulina, Black Elderberry, Wolfberry (Goji), Chlorella, Broccoli, Blueberry Fruit, Fenugreek, Spinach, Pear, Ginger Root, Hawthorn Berry, Organic Wheat Grass, Carrot, Asparagus, Alfalfa, Organic Apple Cider Vinegar, Mango, Cucumber, Aloe Vera, Organic Mulberry, Noni, Organic Tart Cherry, Orange, Cranberry, Barley Grass, Lemon, Green Bell Pepper, Sweet Potato, Cauliflower, Pumpkin Seed, Tomato, Strawberry, Red Bell Pepper, Raspberry, Celery Seed, Garlic, Organic Turmeric, Holy Basil Leaf, Rhubarb, Oregano, Green Tea, Acerola Cherry, Organic Oat Grass, Broccoli, Grape, Organic Moringa Leaf, Pomegranate, Acai Berry, Watermelon, Parsley Leaf, Black Cumin Seed, Organic Cayenne Chili |
| Probiotics | "Probiotic Complex"—types of probiotics are not listed |
| Adaptogens | Spirulina, Black Elderberry, Wolfberry (Goji), Chlorella, Ginger Root, Alfalfa, Aloe Vera, Organic Mulberry, Noni, Organic Turmeric, Organic Moringa Leaf |
| Digestive Enzymes | Amylase, Cellulase, Invertase, Papain, Protease, Lactase, Bromelain, Lipase, Maltase |
| Return policy | Yes, as long as it is within 30 days of purchase and you have a valid Return Merchandise Authorization number provided by their hotline |
| Third-party tested? | No |
Experience Using Texas SuperFood
Texas SuperFood supplement is a mixture of whole foods that have been picked during their harvest peak, gone through cold-press juicing, and then made into a powder form. A leg up that Texas SuperFood does have is the proprietary process used to produce the powder, where the whole foods are not cooked or heated at any point—this helps to preserve the nutrient density of the ingredients used.
Certainly something that stands out about this greens powder is how long the ingredient list is. It caught the attention of GGR performance editor and product tester Anthony O'Reilly. After testing it he commented: "OK, here's my issue with this product: It has a long ingredients list and yet only has a 6-gram scoop. There is just no way half of the ingredients in there are present in their clinical dose, especially when you have probiotics and prebiotics in it. It seems like a scam to me."
Let's dive into it and see whether this supplement is legit.
Price Per Serving
If you buy Texas SuperFood directly from their website, a 6.35-ounce package is $79.95. With 30 servings in a package, you are looking at about $2.67 per scoop. If you are seeking a more economical route, you can order 2 packages at $2.45 per serving or 3 packages at $2.35 per serving.
Since shipping is free through Texas SuperFood, ordering from Amazon won't save you any money. Amazon doesn't offer bulk ordering of this green powder and will cost you around $2.70 per serving size.
This is on the higher end of price per serving for greens powder supplements; notably, Athletic Greens costs more at about $3.30 per serving, but many other options are less expensive. However, we're big fans of discussing value here at GGR, so even though Texas SuperFood is expensive comparatively, does the formula warrant the price?
Formulation
In theory, taking a scoop of Texas SuperFood sounds like an easy way to get different fruits and veggies in. But how much are you actually getting? Of the 6-gram scoop, only 4 grams comprises the proprietary blend.
There are no daily values established for the whole foods found in the proprietary blend, and as Anthony mentioned, that's a lot of food packed into only 4 grams. Something to be cautious of is that the amount of each ingredient used to create the proprietary blend isn't disclosed.
Plus, according to Texas SuperFood, their product has never been utilized in clinical trials. Therefore, it may not provide the research-backed amount of daily vitamins and minerals to help support your health, which is definitely something to keep in mind. It's hard to say that the value of this product is there without truly understanding the dosages.
However, supplementing with a product that has a nutrient-saving proprietary process could be beneficial. Let's visit with a few key ingredients that Texas SuperFood powder has and the benefits they offer.
In a 2021 systematic review², supplementing with spirulina was found to significantly reduce triglyceride and total cholesterol levels, while increasing high-density lipoprotein cholesterol levels. Although fasting blood glucose levels were not significantly reduced, overall lipid profiles were significantly reduced for those who were overweight, obese, or had type 2 diabetes.
Wolfberries, also known as goji berries³, have been well-researched for their ability to improve lipid profiles as well. They are commonly used in Asian medicine practices and have been linked to significantly improving eye health. Goji berries have also been found to reduce inflammation and serve as an antioxidative agent for those who are overweight with high cholesterol levels.
In a comprehensive review of chlorella⁴, researchers found this highly nutritive microalgae to provide health benefits such as blood pressure control. Chlorella has high quantities of alpha-carotene and beta-carotene. They both serve as precursors, or provitamin A carotenoids, for vitamin A⁵. Vitamin A has been found to support eye health and possibly decrease the risk of cancer development.
While the associated health benefits of the ingredients found in the Texas SuperFood powder are great, practice caution when choosing a health supplement that uses proprietary blends, not only from a financial standpoint but also from a health standpoint—if you have medical conditions there may be interactions that you're unaware of, and even if you also take a multivitamin daily, as its possible to consume too much of a specific vitamin or mineral.
Taste and Solubility
Product feedback offers very mixed reviews regarding taste. There is no dedicated flavor option for this powder and Texas SuperFood prides itself on having no artificial flavors. Anthony was cautious regarding the taste at first, but eventually came around and said the taste was comparable to palak paneer—yes, the Indian dish made of spinach and cheese.
Anthony says, "It's certainly not the best-tasting greens powder I've ever tried, but I don't think it's as bad as some of the Amazon reviews led me to believe. The overwhelming smell and taste I'm getting is Indian curry, oddly enough." He then went on to say he was detecting "some earthy notes…but with some acidity".
RELATED: Best-Tasting Protein Powder
"I opened the bag and was instantly transported to one of my favorite Indian restaurants. It has the same permeating effect as curry, too—I don't mind that, but I know it's certainly not everyone's cup of chai. A closer look at the bag seems to indicate it might be the fenugreek I'm tasting," he says.
He finished by saying that although the powder is a tad gritty here and there, for the most part, it was smooth.
Side Effects
Look over the supplement facts label and check with your doctor before starting a new dietary supplement, as you may not be aware of all of the potential interactions that could affect your overall health. For instance, vitamin E and K can affect the effectiveness of antibiotics, cholesterol medications, and blood thinners.
You also may experience some digestive issues, like bowel movement discomfort or bloating, as your body gets used to the supplement as well, so keep your gut health in mind, too.
Third-Party Testing
Texas SuperFood supplement powder is not third-party tested at the time of this writing. This is important to keep in mind, as the FDA does not require dietary supplements to be regulated through their authority, therefore third-party testing verifies credibility and purity of supplements. Third-party testing is especially important for athletes who need to be sure exactly what's in products they ingest.
Comparison to Athletic Greens AG1
Athletic Greens AG1
Product Highlights
Contains 75 minerals and nutrients in one serving

Available in travel pouches and bundle and save options

Said to support gut health with prebiotics, probiotics, and naturally occuring enzymes

Supports immunity with key ingredients like vitamin C and mushrooms

Magnesium is added to boost energy

May aid in recovery as it features superfood complex with adaptogens and antioxidants
Pros & Cons
Pros
Backed by notable health experts
Transparent and detailed ingredient list
75 vitamins and minerals
Cons
Expensive
Some reviewers dislike the taste
Bottom Line
If you're looking for a greens powder with a unique blend of minerals, nutrients, power greens, enzymes, and probiotics and you're willing to spend some money, Athletic Greens may be a good choice for you.
Another greens supplement that our GGR testers have tried and really like is Athletic Greens. How does Texas SuperFood stack up?
First, Athletic Greens is far more forthcoming with their nutrient analysis. Their label does an excellent job of breaking down what vitamins and minerals (and in what amount) can be found in each scoop. This is really beneficial for someone who is tracking their intake or is just plain curious. Athletic Greens does cost $0.63 more per scoop than Texas SuperFood, but it also measures 12 grams per scoop.
Each greens supplement comes as is, as far as flavor is concerned. However, GGR senior editor Nicole Davis says that Athletic Greens powder "…tastes mildly like pineapple and vanilla with earthy hints".
If you prefer a sweeter-tasting greens powder and have the budget, we'd recommend Athletic Greens. Read Nicole's full Athletic Greens review for additional insight.
Customer Experience
If for any reason you are not 100% satisfied with your purchase, Texas SuperFood has a 30-day money-back guarantee policy built in. You can return unused powder within the first 30 days of purchase for a refund. It's that easy.
If you live in the United States, you will never pay for shipping with Texas SuperFood. Their shipping policy promises your order will be shipped within 48 hours of purchase.
Ordering Texas SuperFood
If you are buying this greens powder through the Texas SuperFood website, the ordering process is pretty routine. You have the option to choose a single, double, or family package. Then you can opt to purchase it one-time only or subscribe to a 30-day, 60-day, or 90-day delivery schedule. You will be prompted to check out as a guest or create an account. Texas SuperFood accepts both PayPal and credit cards for payment.
If you are an Amazoner, you will be happy to know that most Texas SuperFood products have a one-day turnaround for delivery. Unfortunately, the popular subscribe-and-save option through Amazon will not save you any money with this greens powder.
Customer Reviews
Texas SuperFood supplement does not have a large online review presence. Of 43 reviews on their website, they currently hold 4.77 out of 5 stars. Whereas on Amazon, they hold 4 out of 5 stars with only 126 ratings. It is safe to say that there were many mixed reviews on both the product website and Amazon.
Most complaints were in reference to the taste and price. Many customers wished the price per package were lower, that the taste was improved, or a combination of both. Those who gave 5 stars, however, were very impressed with their improved energy levels.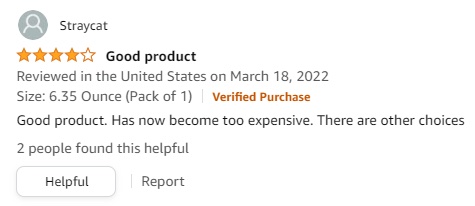 Final Verdict of Our Texas SuperFood Review
Despite the claims on their website, this greens powder should not replace your every day vitamin and mineral regimen. Not only does this powder lack third-party testing, it is also composed of a proprietary blend. This makes it difficult to back the quality of their formulation and verify the amount of each ingredient added per package.
Greens powders should not be substituted for the real deal—you should aim to eat a well-balanced diet with a variety of real fruits and vegetables daily
The specific amount of vitamins and minerals present in Texas SuperFood is not disclosed, therefore we can't know if research-backed doses are present.
If you struggle to consume fruits and vegetables daily, this may be a good powder for you to supplement your normal consumption—but only if you don't mind a savory flavor.
Texas SuperFood Rating
Texas SuperFood
Texas SuperFood Review (2023): Is This Supplement Worth Your Green?
Product Currency: USD
Product Price: 81.00
Product In-Stock: InStock
Texas SuperFood Review FAQs
How much does Texas SuperFood cost per month?
If you want to supplement with a scoop a day, plan on spending around $80 a month. 
What is the difference between Balance of Nature and Texas SuperFood?
Balance of Nature does a great job of sticking to only fruits and vegetables in their ingredients. Both of these supplements have whole food proprietary blends, but Balance of Nature is a bit more forthcoming on its product label. Texas SuperFood has a probiotic complex and digestive enzyme blend to help your digestive health, whereas Balance of Nature does not. Balance of Nature is currently only offered as capsules, whereas you can buy Texas SuperFood capsules and powder. 
What does Texas SuperFood powder taste like?
There are many online customer reviews that express concern about the taste being bitter, too strong, and even rancid. Our GGR tester reports that this powder has a spicy, curry-like taste.  
Is there anything better than Balance of Nature?
It's difficult to say if there is anything "better" than Balance of Nature. It does offer a solid blend of whole fruits and veggies. However, their website claims third-party testing that is difficult to track down. They also received a warning from the FDA⁶ a few years ago for misled marketing surrounding health claims.
These statements have not been evaluated by the Food and Drug Administration. This product is not intended to diagnose, treat, cure, or prevent any diseases.
References