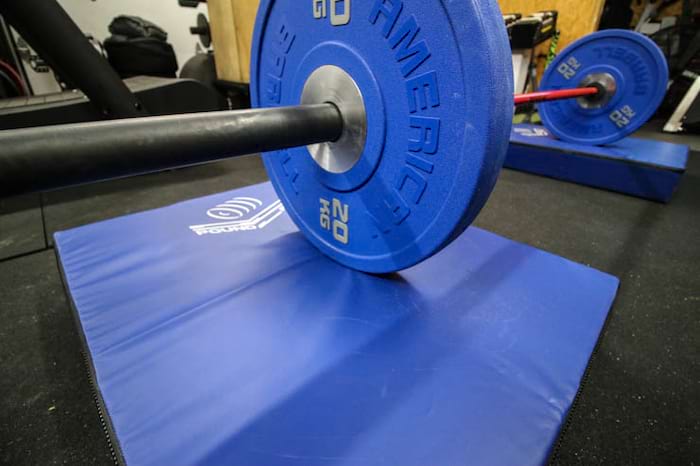 Pound Pads are a very simple product. They combine a high-density foam with a tough shell to reduce the vibration and noise associated with dropping weights.
Without a doubt, one of the most popular questions I receive is, "how do I make it so my neighbors stop complaining about my weights dropping?" Although my natural inclination is to tell people to set the weight down gently instead of dropping it, there is now an even better option.
Although I haven't done any testing on the amount of force that is applied to the ground when a heavy barbell is dropped from overhead, I'm sure it's quite a bit based on the noise and vibration that is produced. Not only is dropping weights on your garage gym floor bad for your relationship with your neighbors and spouse, but it's also not the best thing for your foundation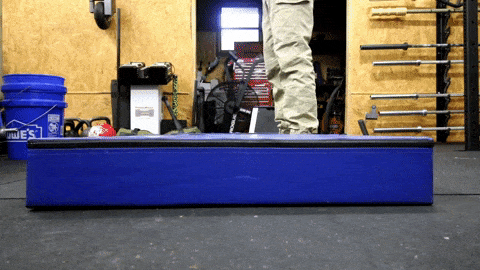 Sure, there are ways to mitigate the damage done to your foundation. Things like matting (I use horse stall mats), deadlift platforms, bumper plates, setting the weights down gently and other precautionary measures can help. This said, I use a deadlift platform on top of stall mats and there's no stopping the house from shaking when I drop a heavy deadlift or max clean and jerk.
If you want to guarantee that your foundation is protected and that hardly any noise will be produced, then you're going to have to turn to alternative methods of reducing noise then the standard fare previously mentioned.
The best option we have found for reducing noise and vibration associated with dropping weights are Pound Pads. In fact, we've tested many different options including Thug Mats designed for dropping Atlas Stones, and there was no comparison to Pound Pads.
The secret behind Pound Pads is the density of the foam they use to suppress the noise.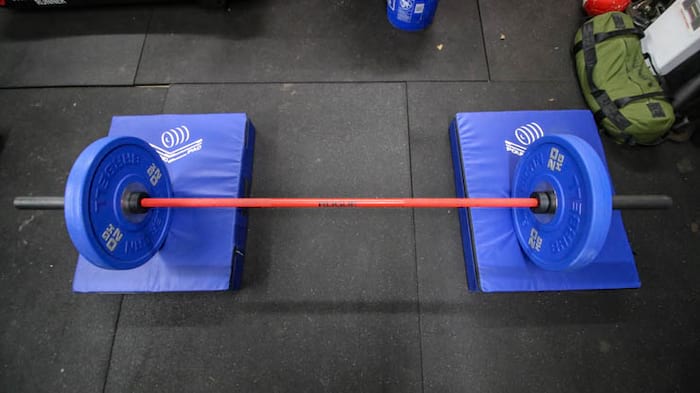 This foam that's used is what I would assume to be the same as what's used on high-end foam ply0-boxes that have begun to become more popular. This foam is able to take immense amounts of pressure, yet remain rigid. It's actually pretty cool to see because when you pick it up, it feels like a hard block of rubber.
Gyms all over the world have begun replacing their hard-edged wooden ply0-boxes with the same high-density foam that's used in the Pound Pads but in a different shape. This foam is designed to take repeated abuse and keep on suppressing sound.
Encapsulating the foam is a fire retardant, non-slip vinyl cover. The cover features a non-skid bottom to keep it from shifting when weights are dropped, and it does a pretty good job of meeting its claims. The cover is available in two different colors, black and blue, and although I'd like to see more color offerings in the future to go along with gyms branding, these are a good start.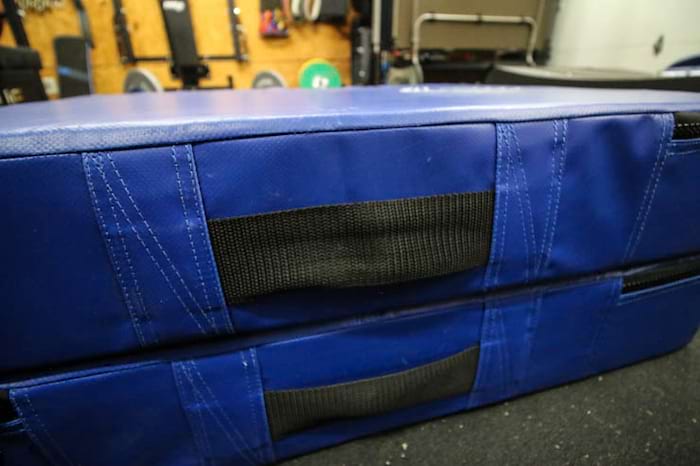 On the side of the boxes are nylon handles that are said to be "indestructible." Although I didn't completely test this claim, I don't ever foresee them coming undone.
Pound Pad has done well with the details. Everything from the stitching to the handles to the perfectly sized and placed logo screams premium. The size of the Pound Pads is just right as well. They're not so big that they take up a ton of space, but you don't need to be crazy accurate to make sure the weights land on the pads.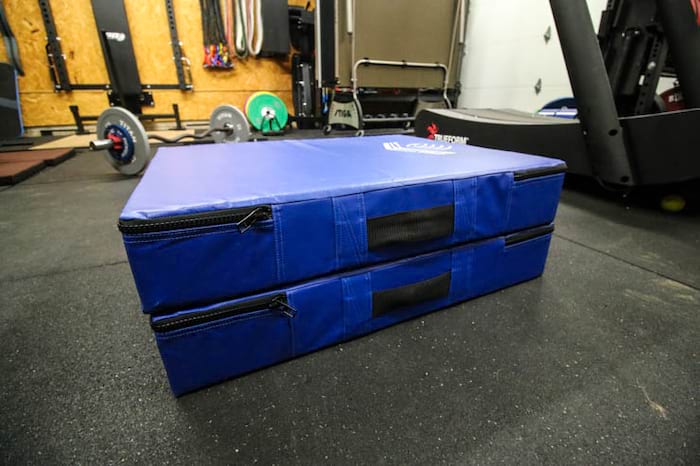 For those that follow us on YouTube, you likely saw the video test I did with seeing if Pound Pads could wake a sleeping baby. It turns out dropping over 400 lbs from the front rack on the Pound Pads makes so little noise that they do not wake a sleeping baby. If I were in charge of marketing, that would be a tagline I'd be pushing.
The Pound Pads are the best option for reducing noise from dropping weights that we've found and although they're a bit pricey, we still highly recommend them.