We test and review fitness products based on an independent, multi-point methodology. If you use our links to purchase something, we may earn a commission. Read our disclosures.
Are you a new runner looking for tips on how to start planning a new running route? Perhaps you are an experienced runner who wants to improve your running to train for an event. Knowing how to plan a fun route that helps you meet your fitness goals can make all the difference when it comes to improving your running game.
Considerations When Route Planning
Want to know how to plan a great route for your daily runs? There are some important things to consider. Keeping the following things in mind will help you get the most out of your next run.
How Safe is the Route?
Running in a new city can be a great way to get exercise and have fun. However, it's important to choose a route that is safe. In fact, safety should be at the top of your priority list when it comes to route planning. So, how do you know if a route is safe? There are some common things to look for when evaluating the safety of a new trail. Generally, you'll want to choose routes that:
Are regularly maintained: If a trail is not properly maintained, then that's a good sign that there is no one overseeing the trail. This makes it easier for criminals and others with ill intentions to hang about.
Offer good visibility: Avoid running trails or routes that don't offer good lighting. This can help you avoid dangers or even things that could be a tripping or falling hazard.
What Are Your Running Goals?
Think about your fitness goals when choosing your route. Do you want to get better at running distance? Perhaps you want to get faster. No matter what your goals, knowing them will help you plan a route that is perfect for you. Here are some things to consider when thinking about your goals.
Length of route: If your goal is to increase your running distance or endurance, you'll likely want to choose routes that will help you meet your specific goals. So, before planning your route, decide how long you'd like your route to be and look for options that fit the bill.
Elevation: Do you want a course that is flat or more hilly? If you are just starting out with running, then you might want to stick with a trail that is flat versus one that is hilly. You could also choose a course that has more gentle rolling hills. This can be a great strategy if you want to get over a training plateau.
Type of terrain: You can run on dedicated running trails that course through cities, sidewalks, or even in the grass. The type of terrain that you choose will depend on your specific training goals as well. The important thing is to make sure you consider this when planning your route.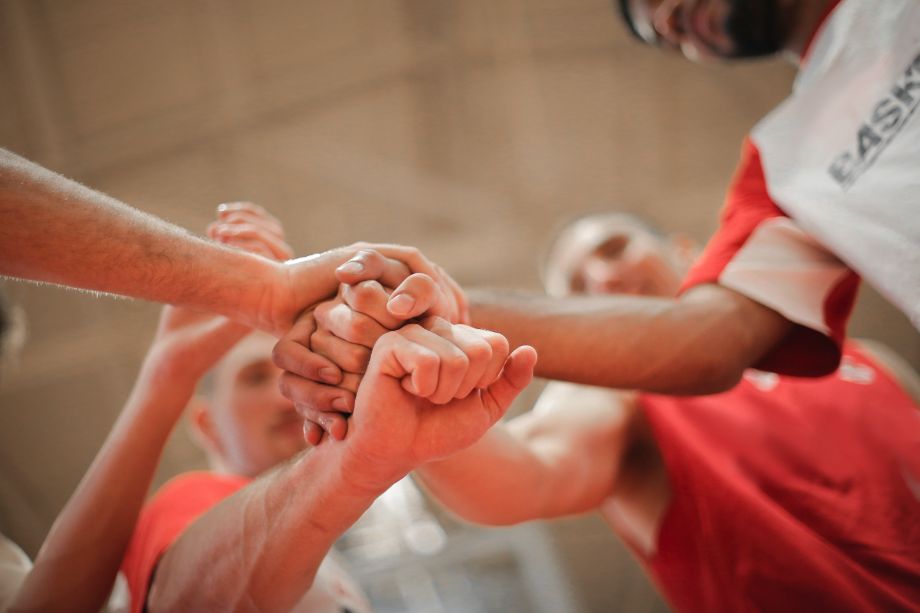 Will You Enjoy The Route?
One of the most important factors to consider when it comes to planning a new running or walking route is to think about whether or not you will enjoy the route. Choosing a route that is enjoyable will make it easier for you to stay motivated and meet your running goals.
Everyone is different when it comes to choosing an enjoyable route to run. For instance, more experienced runners may be okay with the potential for cars and other traffic along a route, while a novice runner might find this more of a challenge.
A 2019 study that was published in BMC Public Health1 found that more experienced runners found unleashed dogs and pedestrians more of a hindrance when running. That is likely because these factors affect their ability to meet running goals.
RELATED: Couch to 5K Planning
Ways to Map Your Route
There are several ways that you can map your route.
1. Go By Car
Have you recently taken a drive that offered amazing scenery? Perhaps the route was so stunningly beautiful that you know it would make an amazing run. Or, maybe you've identified a course you might like and just want to map the distance or look for any potential concerns.
Before you run your route, hop into your car and drive it. You can use your car's odometer to track the mileage. This is also a good time to assess the footpath: Are there sidewalks? Wide shoulders?
2. Download Apps
The best running apps can make it easy and convenient to plan and track your fitness journey. They are great for running because of the many features they offer, such as GPS, terrain overviews, and more.
Map My Run
This app, by Under Armour, is an excellent tool for planning your daily run. It's also great for beginners because of the many features it offers. Map My Run lets you log other fitness activities, as well. Using your mobile phone and an Apple Watch or other wearable device, you can easily plan a route.
Map My Run is great if you like to run socially. It lets you share routes on social media. (Nike Run Club is another app to consider if you like social running.)
One great feature about the Map My Run app is its functionality with other Under Armour products. Under Armour even sells a pair of smart running shoes that sync with the app, so you can determine cadence, stride length, and cadence simply by running in the shoes.
Under Armour also has another app, called Map My Ride, that allows you to also plan a cycling route. This is great if you'd like to alternate your running days with biking too!
RELATED: Best Treadmill Running Shoes
Google Maps
Using Google Maps makes it easy to map your route and see how far you have run. In fact, Google Maps is one of the most popular tools that runners use to create a route. It may be best and easiest to plan the route on your desktop and then you can use the app to track it.
Simply enter your starting point and ending point on Google Maps and that's it! You can change your route by dragging your mouse to your desired route. Another benefit of Google Maps is that you can also plot hydration stops along the way so that you can stay hydrated, which is super important when running.
Komoot
Komoot is a great route-planning app that makes it super easy to explore all of the best places to run. It is available in both the Apple App Store and on Google Play.
This app offers GPS navigation and you can download your route map ahead of time, which is great because GPS can drain your phone battery pretty quickly. Using a separate GPS device is an option, but it can get cumbersome carrying around extra GPS devices when you don't really need to.
Are you a trail runner? Komoot is great for trail running, as well. If you are up for an adventure, you can select from any of their premade trail running collections. They have Autumn trail runs, and much more!
3. Go Old-School With Paper Maps
Some people prefer to plan routes with paper maps. Old-school paper maps can be useful because you can spread out the map and visualize your route. This is great if you are running with a group of friends. That way, everyone can study the map at once. Or you can use it to simply plan your own route.
Paper maps are reliable. GPS-enabled apps tend to deplete your battery pretty quickly. So, even if you are using an app, it can still be great to also bring along an old-school paper map of your route as well.
Final Thoughts
As you can see, planning where to run can be fun and easy. The most important thing is to plan ahead. This is important whether your fitness routine includes running, cycling, or other types of training. Planning can help ensure that you have a fun run that meets your fitness goals, as well.
Plan a Running Route FAQs
How do I create a running route in Google Maps?
One of the easiest ways to create a route is to use Google Maps. Simply enter the starting point and ending point of your route on the route planner. 
How can I plan my running route?
There are many ways that you can plan your run. You can use apps like Map My Run or Strava. You can also create routes from GPX or plot them online on Google Maps. 
Is there an app to plan running routes?
Yes, there are many running apps that you can use for route planning. Some of the most popular ones include Komoot, Garmin Connect, or Map My run. These allow you to measure distance, find the most popular routes, and more! 
Can I plan a route on Google Maps?
Google Maps is a great tool to help you plan a fun running adventure. This app lets you select different waypoints, see elevation changes, and more. 
References
Deelen I, Janssen M, Vos S, Kamphuis CBM, Ettema D. Attractive running environments for all? A cross-sectional study on physical environmental characteristics and runners' motives and attitudes, in relation to the experience of the running environment. BMC Public Health. April 2, 2019:(19) 366.doi:10.1186/s12889-019-6676-6