We test and review fitness products based on an independent, multi-point methodology. If you use our links to purchase something, we may earn a commission. Read our disclosures.
If you're on the hunt for the best personal training certification, you're in the right place if you're looking for the best value. Fitness certifications can be costly, but the NCSF has a base training program starting at $799. There are even options to take the exam without study guides and textbooks if you have on-the-job training and a background in exercise science.
For this NCSF Certification review, I did a ton of research on the National Council on Strength and Fitness website and used the chat live function to ask questions about enrollment.
I'm also an NSCA-CPT and will use my experience to inform and compare what it's like to enroll and get certified through the NCSF. I also followed our in-depth testing methodology for certification courses to review and rate the eight different categories on a 1-to-5-star scale, including:
Course and exam price
Course length
Accreditation
Prerequisites
Continuing education requirements
Study materials and learning options
Final exam
GGR Experts Hold Top Industry Credentials
Your friends here at Garage Gym Reviews aren't just a bunch of keyboard warriors. We're a group of certified personal trainers, CrossFit Level 1 Trainers, and USAW L-1 Coaches.
Needless to say, my team and I are fitness industry experts who've had their fair share of education, coursework, preparation, and exam taking to earn these credentials. Although neither myself or my colleagues are NCSF-certified, I'm going to lean into my team's collective expertise on certifications to review the NCSF certification process. 
NCSF CPT
GGR Score: 4.0
Product Highlights
Certified personal trainer (CPT) course

NCCA-accredited certification

Hands-on and self-study modules

Final exam online or at testing center
Pros & Cons
Pros
Qualifies CPTs to work 1:1 or small groups
Accredited by National Commission for Certifying Agencies (NCCA)
Complete exam prep and materials
Payment plans available
Cons
2-year recertification cycle
Course does not require CPR/AED
Bottom Line
The Certified Personal Trainer certification through the National Council on Strength and Fitness is a NCCA-accredited program recognized by many top health clubs like 24 Fitness, OrangeTheory Fitness, Planet Fitness, and Gold's Gym. This course will qualify you to work with clients one-on-one and in small groups. The exam covers general exercise science, program design, nutrition, training instruction, and special populations to name a few.
A Quick Look at the NCSF Personal Trainer Certification
The National Council on Strength and Fitness (NSCF) offers certifications for personal training in addition to a master trainer program, certified strength coach, sport nutrition specialist, and a handful of other specializations.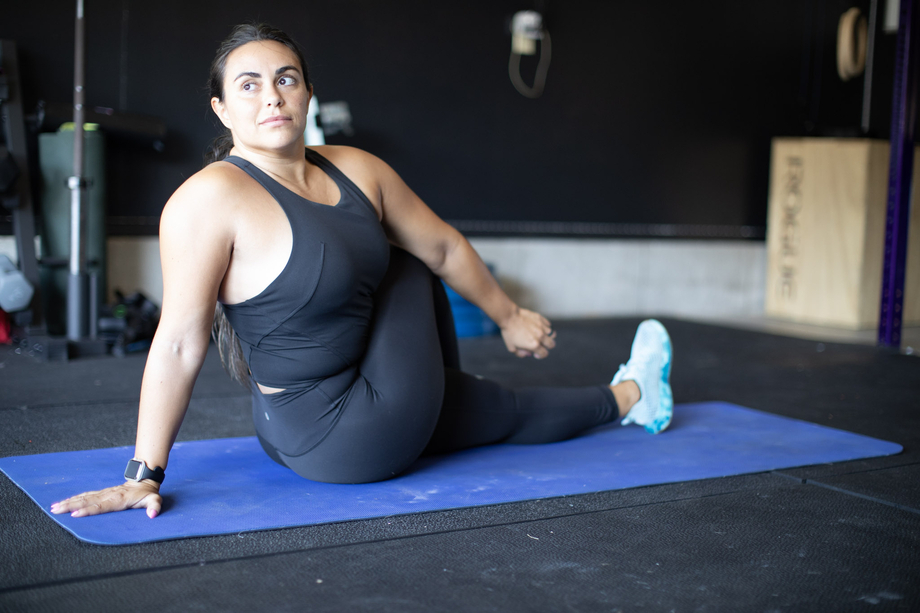 While the NSCF may not have as much brand recognition as other organizations like NASM, ACSM, ACE, or NSCA, the CPT program is NCCA-accredited, which means it's been reviewed and recognized by the National Commission for Certifying Agencies—a reputable accreditation board that helps ensure the health and safety of the public by evaluating certification programs.
RELATED: Best Online Personal Trainer
Before You Buy:
You are not required to have a current First Aid or CPR/AED certification to sit for the NCSF exam.
If you have on-the-job fitness training or a background in exercise science, you can take the exam without buying a study package.
The NCSF-CPT exam can be taken online or in person; both options are proctored and NCCA-accredited.
Is the NCSF Certification Worth It?
Becoming a certified personal trainer is certainly an investment. Pricing with the NCSF starts at $799 and goes up to $1,399 for the all-inclusive study package (which includes an additional strength coach certification).
While the NSCF is not cheap, it's on par with some of the best personal training options on the market. I also appreciate the fact you can purchase the exam alone for $349 without the study materials if you're confident in your on-the-job training and previous experience.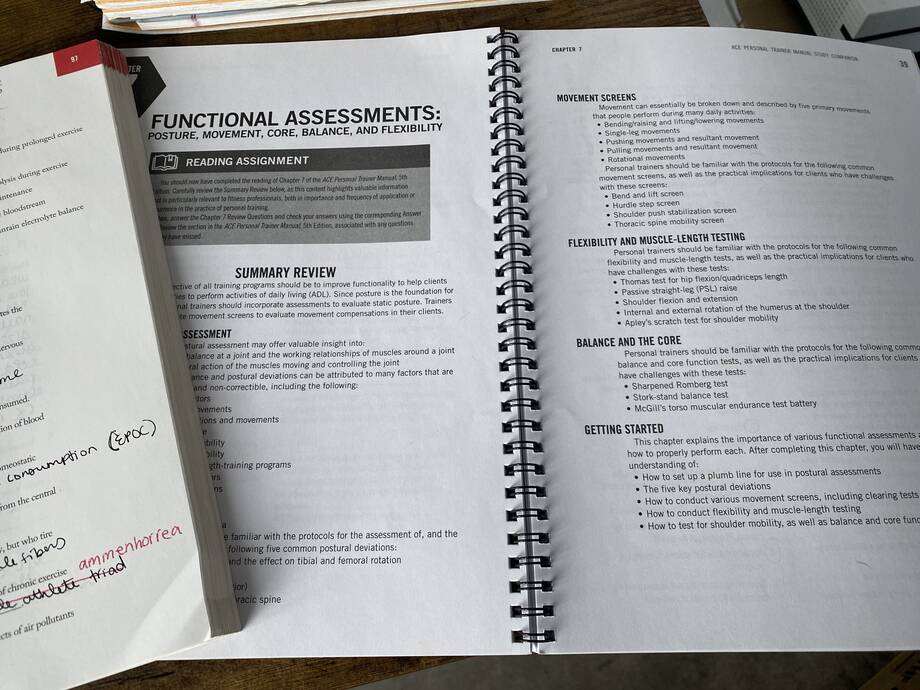 When it comes to the overall value, the NCSF certification earns a 4.5-out-of-5-star rating. The base package is competitively priced and you can take advantage of payment plans through Affirm for 3-, 6-, or 12-month periods.
It's also worth noting at the time of writing this review in November 2023, the NSCF was promoting a seasonal sale for up to 50% off certification courses.
Great for:
Anyone looking for NCCA-accredited program
Folks with previous hands-on experience
People who want in-person and online test options
Not recommended for:
Aspiring trainers looking for a "big brand" cert
Working with athletes and teams
Folks who want more than six months to study
NCSF Personal Trainer Certification Specs
| | |
| --- | --- |
| Prerequisites | High school diploma (or equivalent) |
| Number of study options | 4 bundle options |
| Hard copy of materials | Not included in base package |
| Price range | $799 to $1,399 |
| Term length | 6 months |
| Platform | Online |
| Exam format | 150 multiple-choice questions (in-person or online) |
Course Prerequisites
The NCSF is similar to other CPT certification programs in that you are required to be at least 18 years or older and have a high school diploma or equivalent. However, the NCSF does not require certified personal trainers to be First Aid-certified or CPR- and AED-certified.
While it's not a requirement to earn your certification to help clients reach their fitness goals, I highly recommend taking the NCSF CPR and AED course online at the very least. It will provide basic training for emergency situations (and you can count it toward your continuing education).
Course Options and Pricing
The NCSF offers four study packages to choose from to help you prepare for and pass the certification exam. The base package, which is called Home Study, provides a digital textbook, practice questions and quizzes, lesson notes, and instructional videos. Additionally, the entry-level package covers the cost of the final exam, offers instructor support, and a one-year NCSF membership.
The Home Study package starts at $799 and you'll be expected to enroll, study, and take the final exam within six months. The next package is called Home Study Plus, it's priced at $899, and offers all the same materials and benefits, but also includes a hard copy of the textbook: Advanced Concepts of Personal Training Textbook, 2nd Edition.
The Certified Personal Trainer and Sport Nutrition Specialist Package (CPT + SNS) includes the core materials and benefits of the Home Study program with the addition of all the materials you need for the Sport Nutrition Specialist program. The SNS program is priced at $699 alone, so you'll be saving $200 to bundle the two together at $1,299.
The last offering is the Certified Personal Trainer and Certified Strength Coach Package (CPT+CSC), which is priced at $1,399 and provides all the Home Study base package offerings in addition to the online learning materials for the Certified Strength Coach credential.
It's worth noting that the two packages that provide you with additional certifications have separate six months' of exam eligibility. Plus, I think it's also important to say that the hard copy copy materials do not come with either of those courses, but can be purchased at a reduced rate during the checkout process.
Additional exam preparation study materials available on the NCSF website include:
Online CPT exam prep flashcards: $29.99
Online CPT practice exam (two separate practice tests): $39.95 each
Course Material: What You'll Learn
If you're not a fitness professional with tons of experience, have no fear. The NCSF provides a solid foundation of anatomy and physiology, health and safety, and the personal trainer's scope of practice.
RELATED: Athletic Trainer vs Personal Trainer
The CPT course follows the text from the Advanced Concepts of Personal Training Textbook, 2nd Edition. All study packages offer the digital version of the textbook where you'll be able to read and navigate through all 18 chapters. I couldn't find a clear study guide online, but I did find a breakdown of what percent of the exam will cover which categories. The top five categories include:
Exercise prescription and programming considerations: 19%
Training instruction: 15%
Health screening and evaluation 13%
Functional anatomy: 12%
Physical activity and health promotion: 11%
When it comes to navigating the course materials and getting started with the study materials, I rate the NCSF a 4-out-of-5 in both of these categories. I docked a point because there is no study guide to reference, making the studying process a bit more strenuous for some students. I also don't particularly like the fact the hard-copy materials are not included in the base package.
If you're still curious about the what you'll learn, check out the outline to the Advanced Concepts of Personal Training textbook:
Chapter 1: Introduction to Personal Training
Personal Training: Past, Present and Scope of Practice
Understanding Health and Wellness
Health-Related Components of Fitness
Performance-Related Components of Fitness
Chapter 2: Functional Anatomy and Training Instruction
Bones and Joints
Muscle Tissue and Contraction Types
Spatial and Directional Terminology
Anatomical Movements
Training Instruction
Chapter 3: Kinetic Chain Function, Dysfunction and Corrective Exercise
Local and Global Systems
The Integrated Model of Function
Muscular Units
Common Postural Distortions and Muscular Imbalances
Corrective Exercise
Chapter 4: Human Physiology
Anaerobic Energy Systems
Aerobic Metabolism
Muscular Fatigue
Cardiac Physiology
The Endocrine System
Chapter 5: Evaluating Health and Physical Fitness
Factors that Affect Fitness
Considerations for Pre-Exercise Screening
Pre-Exercise Screening
Compiling the Data
Chapter 6: Physical Activity & Risk for Disease
Cardiovascular Disease, Stroke, Hypertension and Physical Activity
Obesity & Physical Activity
Diabetes & Physical Activity
Osteoarthritis, Osteoporosis and Physical Activity
Cancer & Physical Activity
Mental Health & Physical Activity
Later chapters include:
Chapter 7: Resting and Active Fitness Assessments
Chapter 8: Understanding Nutrition and Macronutrients
Chapter 9: Exploring Dietary Supplements
Chapter 10: Body Composition
Chapter 11: Weight Management
Chapter 12: Exercise Program Components
Chapter 13: Anaerobic Resistance Training
Chapter 14: Cardiorespiratory Fitness
Chapter 15: Flexibility
Chapter 16: Introduction to Exercise Programming
Chapter 17: Working with Special Populations
Chapter 18: Ethics and Professional Practice
Exam Options and Test-Taking Experience
When you purchase a NCSF study program, the exam registration fees are included in the package price. This includes both testing options: In-person at a testing center or an online proctored exam. Because there are two options, I'm giving the NSCF a 4.5-out-of-5-star rating for the final exam.
During the initial registration process, you will receive an email about scheduling your test. While you don't need to plan a date right away, it's not a bad idea to tuck that email into a folder to reference again. However, you will be able to view exam scheduling instructions within your NCSF account online.
You will also have the option to forgo any exam preparation materials and register for the exam without buying a study bundle. If that's the case, you'll navigate to the exam registration web page on the NCSF website for detailed instructions on how to register for the certification exam.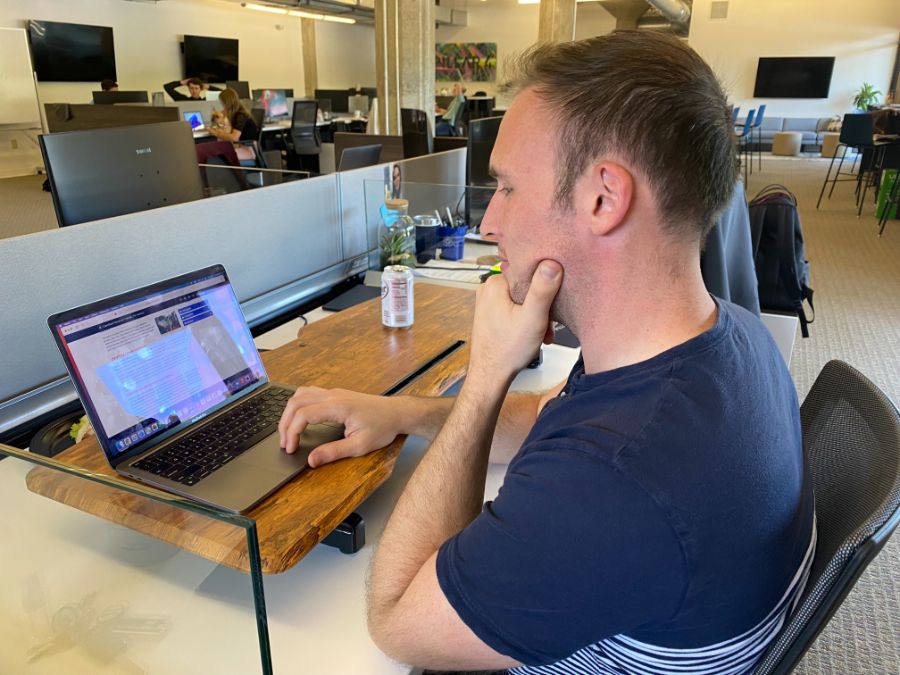 Exam Format
The NCSF final exam is 150 multiple-choice questions with a three-hour maximum duration. You will not have to prepare for a written exam or essay writing.
According to the NCSF, here are what type of question categories you can expect, in addition to their ratios:
Functional anatomy: 12%
Exercise physiology: 8%
Physical activity and health promotion: 11%
Health screening and evaluation 13%
Nutrition: 7%
Weight management: 9%
Exercise prescription and programming considerations: 19%
Training instruction: 15%
Considerations for special populations: 3%
Professionalism and risk management: 3%
Online Exam Procedures
The NCSF offers an online proctor option, which is also a 150 multiple-choice question test. The website outlines the requirements if you want to take your certification exam remotely, including:
Operating System: Windows 8.1 (or higher), Mac OS 10.13 (or higher)
Web Browser: Current version of chrome
Internet Connection Speed: 1.5 mbs or greater
Screen Resolution: 1024 x 768 is the minimum resolution required
NCSF Membership Benefits
A one-year membership to the NCSF is included with your enrollment fees for the NCSF personal trainer certification program, which is valued at $65 annually (or $130 biannually).
Membership allows you access to a career center, the NCSF Journal of Personal Training, discounted business software, liability insurance programs, and other personal training tools. The membership also grants you access to discounted rates on continuing education units, which are required to recertify.
Overall, I give the NCSF-CPT certification earns a 3.5-out-of-5-star rating because the organization offers some perks and benefits to membership, but it's not essential to your success as a personal trainer.
RELATED: The Best Gifts for Personal Trainers
NCSF Recertification Requirements
Much like other personal trainer certifications, the NCSF also has a two-year recertifying period. If you want to stay current with your certifications, you will need to participate in continuing education units (CEUs).
The NCSF requires 10 CEUs every two years. You can do this through educational courses or quizzes on the NCSF website or participate in a specialization course. The NCSF currently offers three specializations:
Suspension training specialist
Low back specialist
Kettlebell coach
You can also take advanced certification courses on top of your CPT to earn CEUs (and advance your career) including:
Master Trainer Program
Certified Strength Coach (CSC)
Sport Nutrition Specialist (SNS)
RELATED: What is the CSCS?
NCSF vs NASM
NASM-CPT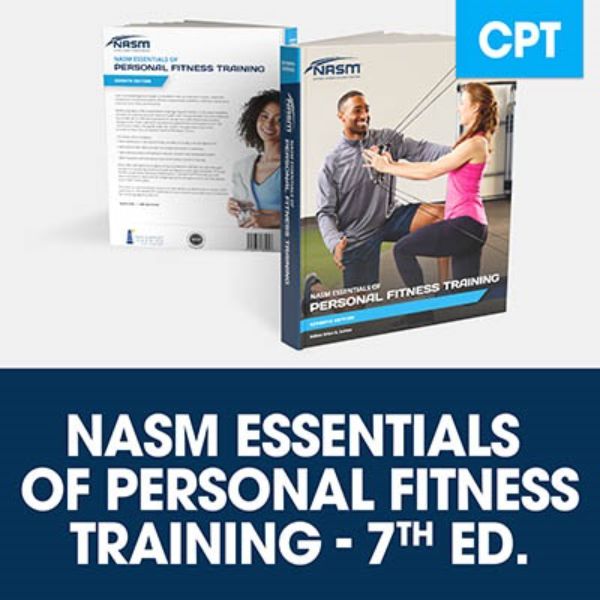 GGR Score: 4.6
Product Highlights
Various study packages offered
New digital learning platform
The foundation of the course is based on NASM's Optimum Performance Training Model (OPT) which is a systematic approach to personal training for every type of clien
Prerequisites  - CPR and high school diploma or GED
Covers behavioral change to assist clients with personal hurdles
Focus on client assessments to develop plans best suited for each person
Pros & Cons
Pros
Lots of study materials available: textbook, app, videos, and podcasts
Built-in opportunities for post-certification internships
NASM is NCCA-certified
Discounts often available
Financing available
Options for remote or in-person exam
Other courses available for advanced learning
Bundle CPT with nutrition and other courses for a discount
Cons
Higher cost than some other certification programs
Textbook not included in two most basic packages
Textbook/online training modules alone may not prepare you well for exam
Short time frame to take the exam, especially if you work full-time
Bottom Line
NASM's digital CPT program is a highly reputable and in-depth certification program for anyone looking to become a personal trainer.
Both the NCSF and NASM certified personal trainer programs are NCCA-accredited, cover similar categories and topics, and offer you a six-month period to complete the course and take the final exam. Both exams are multiple choice and range from 100 to 150 questions.
Neither program's base package offers hard copy materials—but some of the more expensive packages do. The base prices are similar and start at $799 for NCSF and $899 for NASM. While the starting prices are similar, NASM offers an Elite Trainer Bundle comprising three certifications, which costs $3,499. We cover all package options in our in-depth NASM certification review.
Two of the main differences between NASM and NCSF are the fact that the NCSF allows you to buy the exam alone (without a complete study package) while NASM does not have that option. The second difference is that NCSF does not require personal trainers to be CPR/AED certified, while NASM will require it. I think it's also important to state that NASM has more brand awareness than NCSF, but both are NCCA-accredited, which may be important for potential employers and organizations.
NCSF-CPT
NASM-CPT
Prerequisites
High school diploma (or GED)
High school diploma (or GED) and CPR/AED cert
Study options
4 bundle options: Home Study, Home Study+, CPT + SNS, CPT + CSC
4 packages: Self-Study, Premium Self-Study,
All-Inclusive, and Elite Trainer Bundle
Hard copy of materials
Not included in base package
Not included in Self-Study packages
Pricing
$799 to $1,399
$899 to $3,499
Term length
6 months
6 months
Exam passing score
70%
70%
Pass rate
79%
74%
Exam format
150 multiple-choice questions
Either 100 or 120 multiple-choice questions (certificate versus CPT distinction)
Exam platform
In-person proctored; online proctored
Proctored, closed book;
non-proctored, open-book exam
NCSF Certification Review Final Verdict
If you've been thinking about switching careers to pursue personal training, the NCSF certification is a legitimate option. It's reasonably priced and offers a ton of different ways to study a digital textbook, videos, lesson notes, quizzes, and practice tests.
RELATED: How to Become a Personal Trainer
You'll even have the ability to set up a payment plan with Affirm to break up your payments over 3, 6, or 12 months. I also appreciate the fact you can purchase the exam as a stand-alone purchase instead of buying a course bundle, which is a unique offering compared to the other certifications our team has researched.
NCSF Certification Review Full Rating
NCSF Certification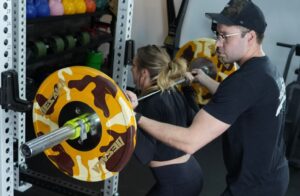 GGR experts research prerequisites and benefits in this NCSF certification review.
Product Brand: NCSF
Product Currency: $
Product Price: 799
Product In-Stock: InStock
NCSF Certification Review: FAQs
Below are some frequently asked questions about the NCSF certification:
Is the NCSF certification legit?
The NCSF-CPT certification is nationally recognized by the NCCA, which is the same accreditation the most personal training certifications have including ACSM, NASM, NSCA, ACE, and ISSA. 
Is the NCSF exam hard?
The NCSF is an 150 multiple-choice question exam covering a wide variety of topics a personal trainer will need to know working with clients. According to the NSCF annual exam report, in 2021 the final exam had a 79% pass rate.
How long does it take to complete NCSF?
If you purchase a study guide package, you will have six months from the time you sign up to take your exam. 
How much does the NCSF exam cost?
The exam itself is about $350 but most students choose a complete study package, which ranges from $799 to $1,399.