We test and review fitness products based on an independent, multi-point methodology. If you use our links to purchase something, we may earn a commission. Read our disclosures.
Often touted as a weight-loss solution that can improve satiety, build muscle, and boost energy levels, high-protein diets have gained a great deal of popularity. While there's a need for more research concerning its long-term effects, it's easy to see why increasing your protein consumption might offer a range of health benefits. Still, no diet comes without risks or pesky side effects, and a high-protein diet is no exception.
RELATED: High-Protein Meal Delivery
As a registered dietitian, I'm well aware that our bodies have unique nutritional needs, and for some, the benefits of excess protein may not always outweigh the costs. In this article, I'll break down the science behind the high protein diet side effects so you can make an informed decision.
Medical disclaimer: This article is intended for educational and informational purposes only. It is not intended as a substitute for medical advice. For health advice, contact a licensed healthcare provider.
What Is a High Protein Diet?
The Recommended Dietary Allowance (RDA) for protein1 is a rather humble 0.8 grams of protein per kilogram of body weight. So, technically speaking, anything more than that could be considered a high-protein diet. But we have to remember that the RDA is basically the bare minimum that your body needs to keep operating. It doesn't account for increased demands from outside factors like physical activity. Those needs may increase to 1.5 grams per kilogram if you exercise regularly or 1.7 grams if you're training for a major sporting event.
RELATED: Protein Requirements By Age
So, how much protein does it take to be considered high protein?
Currently, there aren't any universally agreed-upon stipulations for what constitutes a high-protein diet. The amount of protein may vary depending on who you ask, but many studies examining the effects of high-protein diets are studying protein intakes two to three times the RDA.
Regardless, a high-protein diet prioritizes dietary protein intake over the other macronutrients. Those following a high-protein diet will typically minimize their carbohydrate intake and eat moderate amounts of fat to make room for the increased protein.
RELATED: Best Low-Carb Meal Delivery
Best Sources of Protein
Protein plays a crucial role in several biological functions2, including tissue repair, enzyme and hormone production, and immune system operation. While all types of food can fit into a balanced diet, not all proteins are created equal.
RELATED: High-Protein Foods for Muscle-Building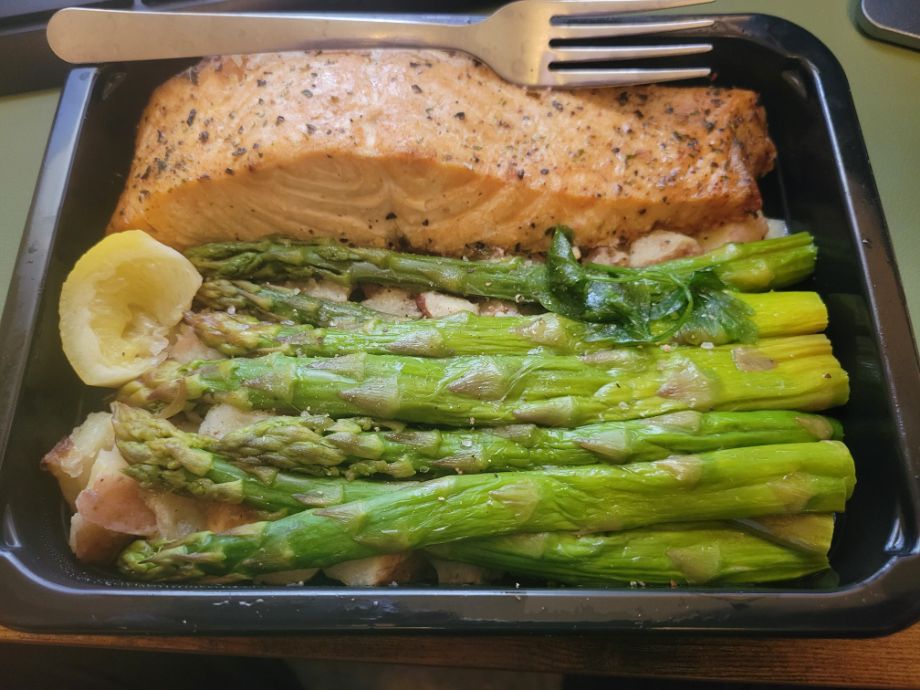 If you want to follow a high-protein diet, it's important to choose your protein sources wisely. Examples of high-quality, protein-rich foods include:
Fish: Fish is rich in protein, as well as healthy fats like omega-3 fatty acids. Examples of protein-rich fish include salmon, tuna, and mackerel.
Beans and legumes: Plant-based proteins like black beans, chickpeas, and kidney beans are excellent sources of protein and fiber.
Lean meats: Lean meats, such as lean cuts of beef, skinless poultry, and pork loin are excellent sources of high-quality protein.
Nuts and seeds: Peanuts, almonds, hemp seeds, and chia seeds, among others, provide protein and many other important nutrients.
Low-fat dairy products: Low-fat dairy products like Greek yogurt, cottage cheese, and low-fat milk are excellent sources of protein, and they provide other vital nutrients like calcium.
Tofu: Tofu and other soy products are just for those who follow a vegan diet. Soy-based products are rich in protein and can be used in many different dishes.
If possible, try including multiple sources of protein in your diet, including both animal and plant-based proteins. If you find it challenging to meet your protein needs through whole foods alone, you can supplement with the best protein shakes or mix your own using the best protein powder.
It's also important to be mindful of your carbohydrate choices. Since the average high-protein diet cuts your carbohydrate intake significantly, it's essential that your carbs are nutrient-dense. Opt for carbs rich in vitamins and fiber, like whole grains, fruit, and veggies.
RELATED: High-Protein Vegetables
What Are the Benefits of a High Protein Diet?
Many people have turned to a high-protein diet for its purported health benefits. As it turns out, science backs many of these claims:
May Help Support Muscle Recovery
Amino acids, which make up protein, are often called the building blocks of life—and rightfully so! Protein is essential for repairing damaged tissues3 after a tough training session. So when you hit the gym and rock that workout, it's no surprise that you can benefit from protein after a workout. Increasing your daily protein intake can help support muscle recovery and improve athletic performance4.
May Help Support Weight Loss Efforts
Increasing protein consumption can support weight loss efforts by reducing fat mass and preserving lean muscle5. But how does this work? A high-protein diet helps increase satiety, making you feel fuller for longer and reducing your daily caloric intake.
RELATED: Best Time to Drink a Protein Shake for Weight Loss
Usually, when you cut calories, your metabolism slows down. However, research has shown6 that increasing your protein intake may actually keep your metabolic rate up. Additionally, when your body is low on carbs, it begins burning more fat for fuel, maybe even reaching ketosis.
RELATED: Best Keto Meal Delivery Service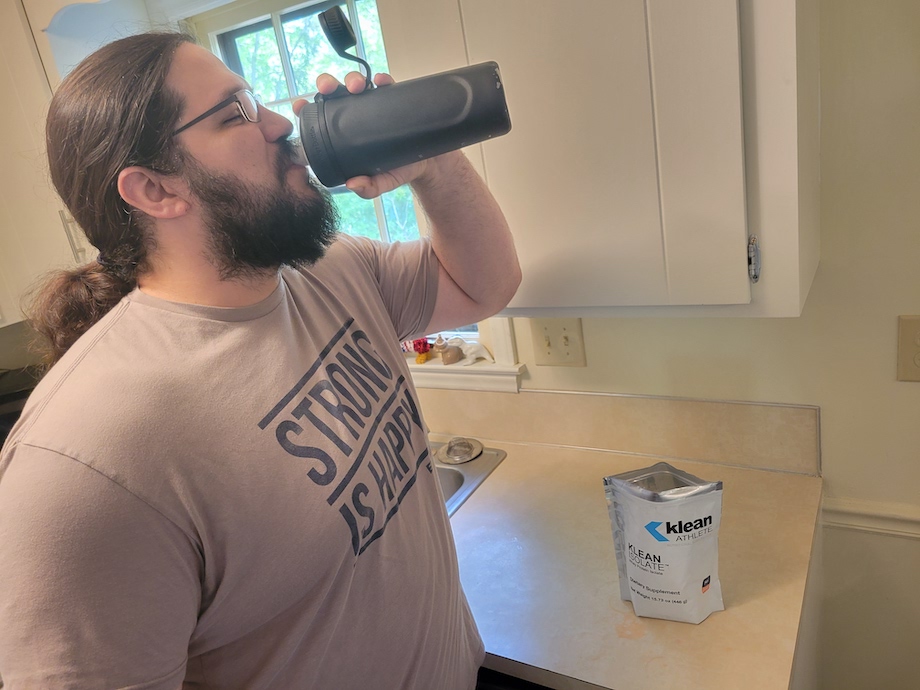 May Help Support Blood Sugar Regulation
Some people opt for a high-protein diet for its potential role in blood sugar regulation7. When we eat carbs, our blood sugar rises, which is what's supposed to happen. Carbohydrates are our energy source, after all.
But when we eat carbs alone, our bodies burn through that energy quickly. Including a high-protein food with your carb choice may help your blood sugar stabilize and prevent the dreaded sugar crash.
May Help Support Bone Health
A protein-rich diet can benefit your skeletal system8 by increasing intestinal calcium absorption, suppressing parathyroid hormone, improving muscle strength, and increasing insulin-like growth factor-1. Furthermore, research indicates that high-protein intake may help prevent bone loss9 in older adults experiencing nutritional deficiencies.
What Are the Side Effects of a High Protein Diet?
A high-protein diet is typically safe for most healthy individuals (especially when combined with regular exercise) when followed for the short term. However, you may experience side effects if you're on the diet for an extended time. These side effects can include:
Gastrointestinal Issues
When you increase your protein intake, you inadvertently decrease your intake of other nutrients, especially carbohydrates. Fewer carbs mean less fiber and less fiber may translate to GI health issues10. You may notice frequent constipation or uncomfortable gas.
Nutrient Deficiencies
Any meal plan focusing on one macronutrient eliminates the opportunity to eat various foods, putting you at risk of developing nutrient deficiencies and affecting your overall wellness. A low-carb, high-protein diet often lacks fiber and can be low in essential vitamins and minerals, such as vitamin B7, vitamin D, calcium, magnesium, folate, and others.
RELATED: Best Vitamin D Supplement
Weight Gain
Too much of a good thing isn't always a good thing. Protein that your body doesn't use gets stored as fat. Therefore, eating too much protein may lead to unwanted weight gain. A 2016 Clinical Nutrition study11 found an association between a high-protein diet and weight gain when protein replaced carbohydrates but not fats. That said, a study in the International Journal of Exercise Science12 from the following year states, "Consumption of a high protein diet may not result in a gain in body weight or fat mass despite consuming calories that exceed one's normal or habitual intake." So, this may be a topic for discussion with your doctor or dietitian to see what works best for your diet if you're concerned about your intake.
Bad Breath
If you struggle with consistently bad breath, you may be consuming too much protein. Since the high-protein diet severely restricts carbs, it's not uncommon for those following the diet to experience ketosis, the metabolic state in which your body burns fat for energy. In this state, the body often produces chemicals with an unpleasant fruity smell, resulting in what many people call keto breath.
Kidney Strain
As protein breaks down, it creates waste that your kidneys must filter out. As you increase your protein intake, your kidneys may be unable to keep up—a legitimate concern, especially for those with chronic kidney disease13. If kidney damage is a concern, it's best to discuss your protein needs with your doctor or registered dietitian.
Osteoporosis and Kidney Stones
A 2012 study in the European Journal of Clinical Nutrition14 reported that high-protein diets are linked to increased calcium output through urine. While there's a need for clarity through continued research, some experts believe this chronic calcium loss can lead to osteoporosis and kidney stones.
Cardiovascular Issues
A diet high in protein may include an increased intake of red meats and other high-fat proteins. A high-protein diet may lead to heart disease15 since these types of proteins are high in saturated fats and cholesterol.
Dehydration
Nitrogen is found in the amino acids of the protein we eat. When you consume large amounts of protein, your body flushes out the extra nitrogen with fluids through your urine. If you don't properly rehydrate, you might suffer from dehydration. However, an older study published by Nutrition & Metabolism (London)16 disputes these claims in relation to high-protein diets. Regardless, staying properly hydrated is always a great idea.
RELATED: Best Electrolyte Powder
All in all, it's important to remember that a high-protein diet may not be best for everyone and may cause long-term health implications. Before making any elaborate changes to your diet, consider making an appointment with a registered dietitian nutritionist to assess your individualized nutrition needs.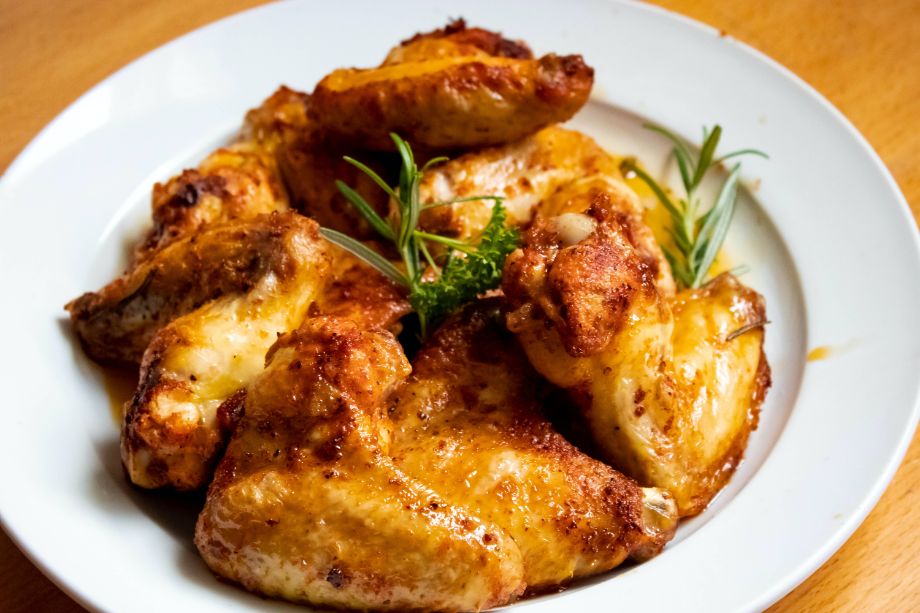 High Protein Diet Side Effects: Final Thoughts
Diet companies like Atkins, Zone, and South Beach have monetized the high-protein diet for years, but nutrition needs are more than just the bottom line. Your health and wellness goals determine the amount of protein you need daily. Many people are choosing a high-protein diet based on its purported benefits, like weight loss, muscle recovery, and blood sugar regulation. And while science may back some of these claims in the short term, there is still a need for continued research regarding its long-term effects.
It's essential to remember that not everyone needs or should follow a high-protein diet. Daily protein requirements vary depending on age, sex, activity level, and medical history.
An overabundance of protein may contribute to the development of several chronic health conditions. Eating too much protein might put a strain on your kidneys, cause nutrient deficiencies, and contribute to the development of cardiovascular issues. It may even cause bad breath.
In reality, a well-balanced diet is always the most sustainable long-term. If you have questions about your nutrition needs, consider meeting with your healthcare provider or a registered dietitian nutritionist to design a healthy diet that meets your body's individualized demands.
High Protein Diet Side Effects: FAQs
What are the pros and cons of a high protein diet?
A high-protein diet may help support weight loss, improve blood sugar regulation, and improve muscle recovery after exercise. Unfortunately, a high-protein diet may also be associated with nutrient deficiencies, kidney issues, and heart disease. 
Is a high protein diet considered healthy?
A high-protein diet is typically safe for the average healthy adult. However, if followed for an extended period, it may cause adverse effects like constipation, heart health issues, and nutrient deficiencies. Furthermore, those with kidney disease should prioritize their kidney health and avoid excess protein intake unless otherwise directed by their doctor or a registered dietitian nutritionist. 
Why would someone be on a high protein diet?
High-protein diets have gained popularity among those trying to drop weight, increase their lean muscle mass, and boost their energy. 
Is 200g of protein too much?
Most people don't need 200 grams of protein daily. The minimum protein requirement for the average healthy adult is 0.8 grams per kilogram of body weight. Those needs may increase to 1.5 grams per kilogram if you exercise regularly or 1.7 grams if you're training for a major sporting event. 
These statements have not been evaluated by the Food and Drug Administration. This product is not intended to diagnose, treat, cure, or prevent any diseases.
References
Martin WF, Armstrong LE, Rodriguez NR. Dietary protein intake and renal function. Nutr Metab (Lond). 2005 Sep 20;2:25. doi: 10.1186/1743-7075-2-25. PMID: 16174292; PMCID: PMC1262767.