We test and review fitness products based on an independent, multi-point methodology. If you use our links to purchase something, we may earn a commission. Read our disclosures.
The Genesis Deadlift Jack has upped the game by providing a lightweight and very durable deadlift jack that will take up almost zero space in any commercial or home gym. At a pretty great price, the Genesis Jack should rank near the top of any deadlift jack list.
Genesis Jack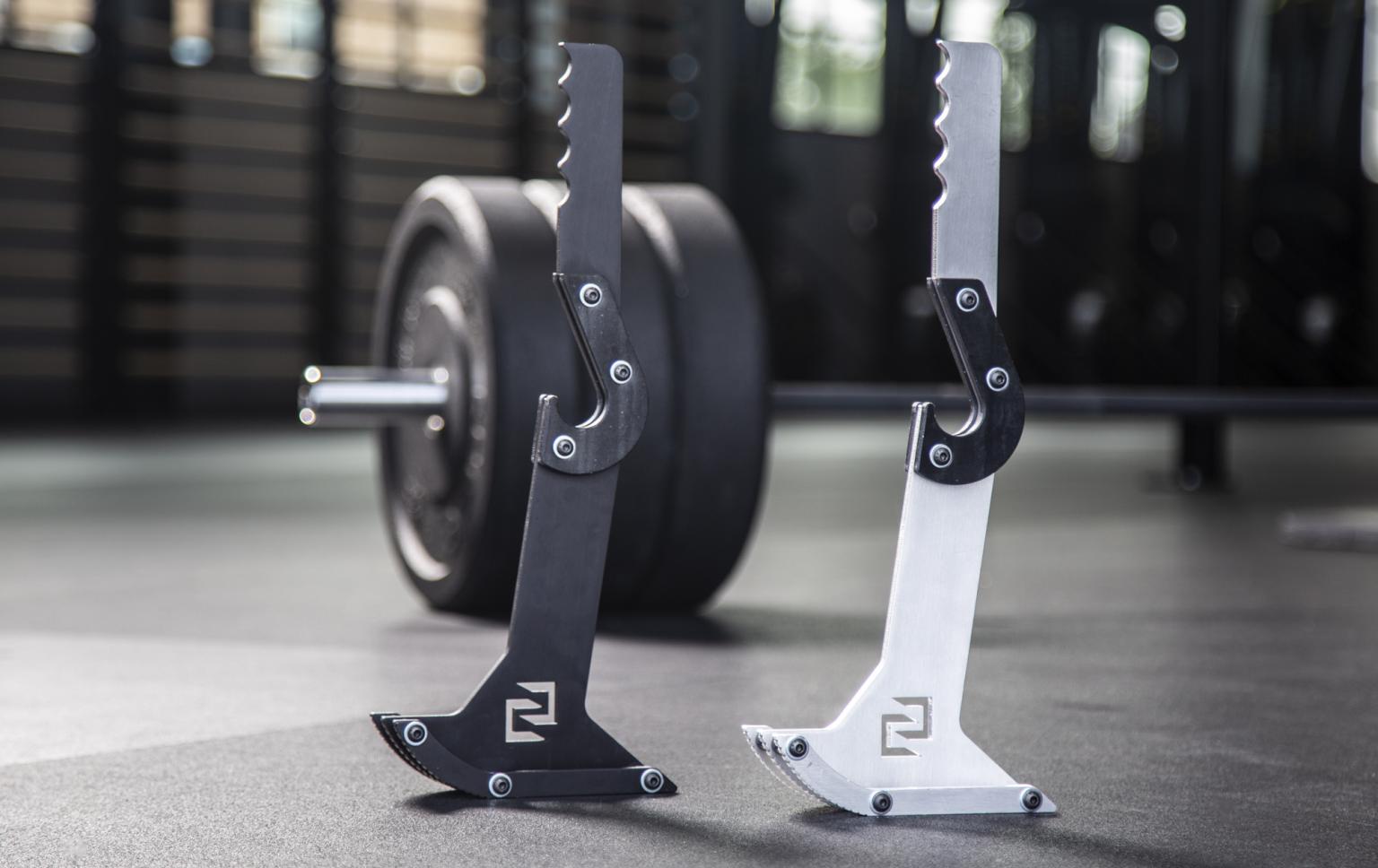 Genesis Jack
Developed through years of precision engineering work and testing, the Genesis Jack is a lightweight, compact, and dependable new implement for loading plates when deadlifting (or for any other barbell movement starting from the floor). Designer Steve Kleva has combined a solid 6061 Aluminum Construction with an efficient design that enables a stable footprint, consistent protection for the bar, and a comfortable custom grip for the user.Each Genesis Jack is hand-made in Tempe, Arizona and equipped with special "Jack Hooks": replaceable UHMW polyethylene inserts that serve as the ultra-durable contact point for your barbell. The grip portion of the jack includes finger recessions for superior control, and the foot functions as a wide, stable platform with a notched radius operating on a calculated fulcrum. The result is a barbell jack that weights 1LB-10 ounces small enough for a gym bag—that also virtually eliminates any strain in set-up and is strong enough for any load you can muster.Designed and Manufactured in the USA Barbell Jack for loading plates for deadlifting or movements off the ground 6061 Aluminum Construction Weight: 1LB-10 ounces Custom Grip: Finger recessions for greater comfort and control Support Hooks: UHMW Polyethylene, Replaceable Foot: 3 Layers for wide and stable footprint, notched radius on a calculated fulcrum Hardware: Low profile button head allen bolts Color: Black or Raw
Genesis Jack vs Full Deadlift Jack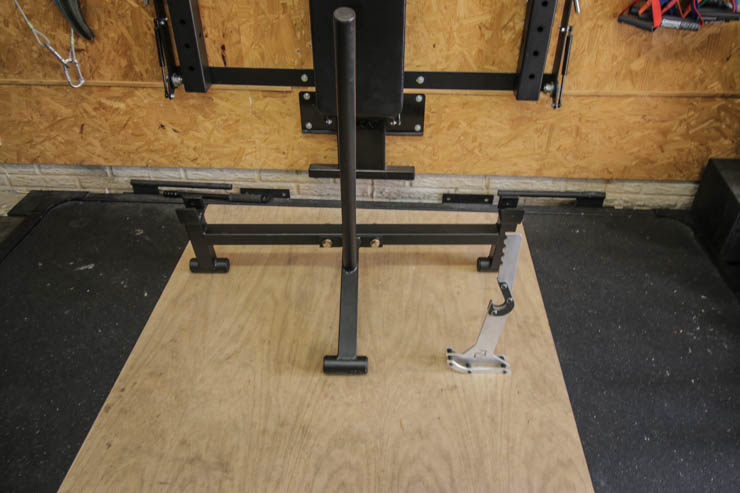 Deadlift jacks have never been the first piece of equipment a home gym or commercial gym owner runs to. Possibly not even the 8th or 9th thing they look into purchasing, but deadlift jacks have been saving time and backs for quite some time now.
I will go ahead and address the elephant in the room before I go any further. "Is a deadlift jack necessary?" No, a deadlift jack is not necessary, no piece of equipment is truly necessary.
Having said that, if you find yourself with a little extra coin in the piggy bank, it's not a bad piece of equipment to purchase.
The Genesis Jack is a great tool that not only gets the job done, but also allows a person to maximize their space by it not taking up a lot of room.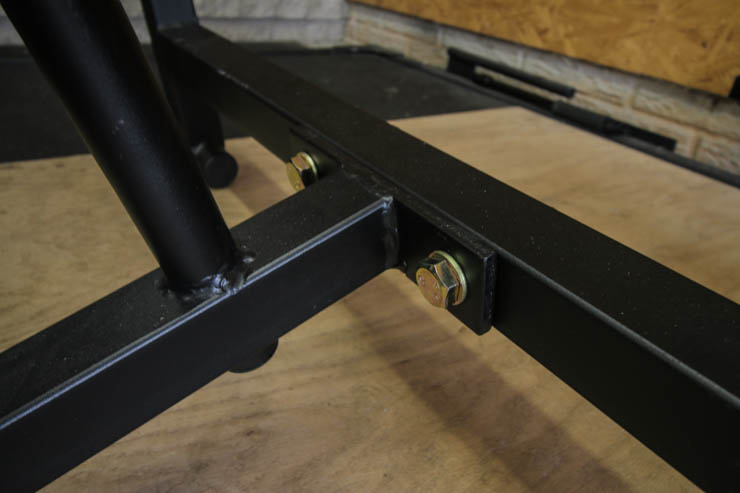 On the flip side of the coin, we have the Rogue Fitness Deadlift Jack that also gets the job done, and does not really have the capability to hide it in your gym due to it's size.
The Genesis Jack is very user-friendly and can handle a lot more weight than what a person might think by looking at it. The owners took the time to make sure this smaller piece of equipment can function nearly as well as a full deadlift jack.
The Genesis Jack stands at just over a foot tall whereas the handle of the full deadlift jack is 34″ high and 42″ long.
Rogue Fitness has constructed the deadlift jack with the 2×2″ ll-gauge steel. The same steel that is used to produce a number of their racks.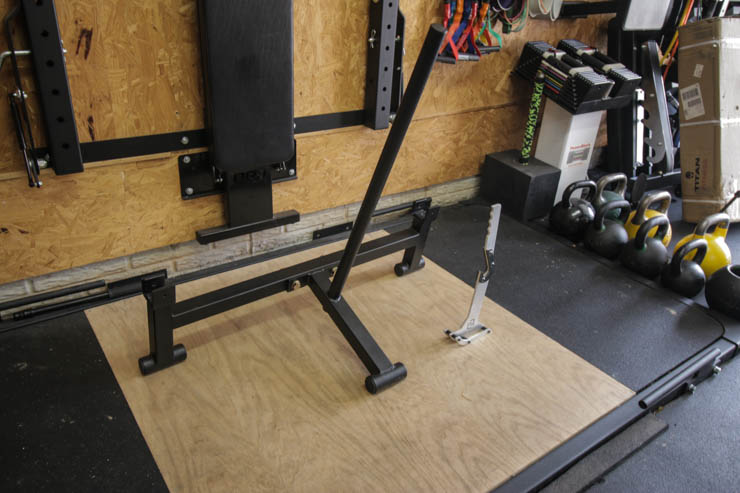 The Genesis Jack is constructed with 6061, which is a lightweight and very durable piece of aluminum, but does not really compare to the 11-gauge steel used by Rogue. Of course, this steel comes with a price, and that is both cost and bulkiness.
The Rogue Fitness Full Deadlift Jack is a double sleeve mechanism that can lift the entire barbell with one motion. Compared to the Genesis Jack of taking one side at a time of propping up the barbell, which takes a little more time and effort.
If I had to choose between the two deadlift jacks, my choice would be the Genesis Jack. It is constructed to be very user-friendly, it takes almost zero space in my garage, and it's almost half the price of a full deadlift jack.
Video Review
Genesis Jack Review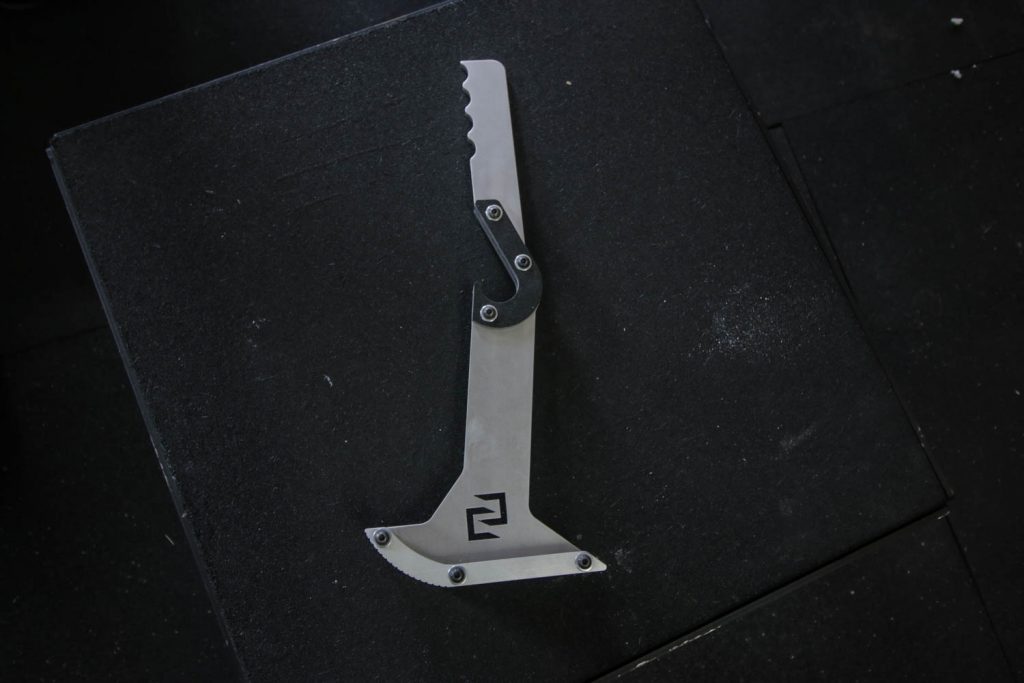 The Genesis Jack has taken the inconvenience of a full deadlift jack and has produced a mechanism that is both user-friendly and not breaking any piggy banks any time soon.
At first glance, it would be easy to believe this jack cannot support heavy barbells and collapse on its first day on the job. To our findings, the Genesis Jack should be able to support just about any weight a deadlifter can pull.
The frame is constructed with a very durable 6061 aluminum.
To be technical, 6061 aluminum is a precipitation-hardened aluminum alloy which contains magnesium and silicon as its major alloying elements. It's most common alloys of aluminum used, but can also be found in boats, auto parts, tactical flashlights, and even the La Croix can you're drinking your "healthy" water from right now.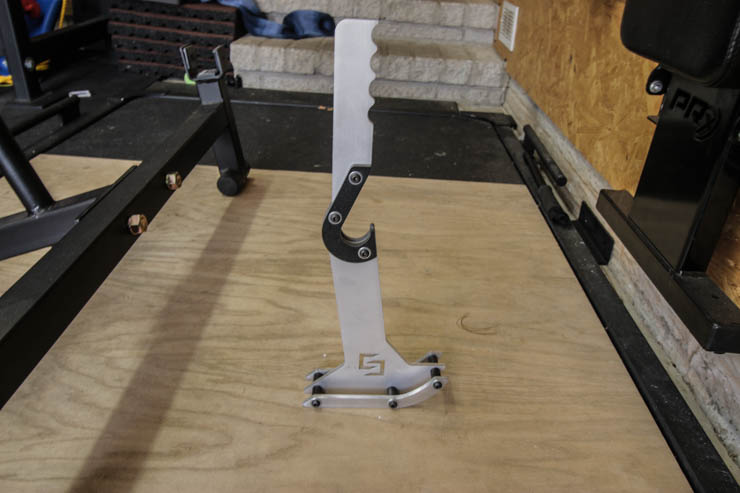 The 6061 aluminum allows the Genesis Jack to be a very light piece of equipment, less than two pounds on our scale. The mechanism is almost completely made from aluminum along with some plastic pieces on the hook portion of the jack.
Do not let the plastic scare you, it is simply designed to protect the knurling on your barbell and is secured by low profile button head Allen bolts on each side that should withstand a lot of weight.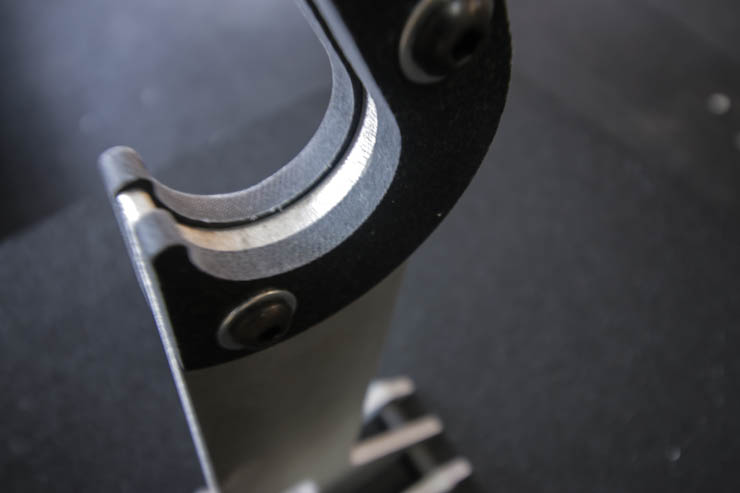 The plastic itself is what is called UHMW plastic. This is the same plastic that companies like Rogue Fitness, EliteFTS, Titan Fitness, Sorinex and just about everyone else uses on their J-cups to protect the barbell.
The Genesis Jack is very user-friendly, largely due to how simple the mechanism for propping the bar up is as well as the custom-cut grip. This allows a person to keep the jack stable and have more control when grabbing the barbell.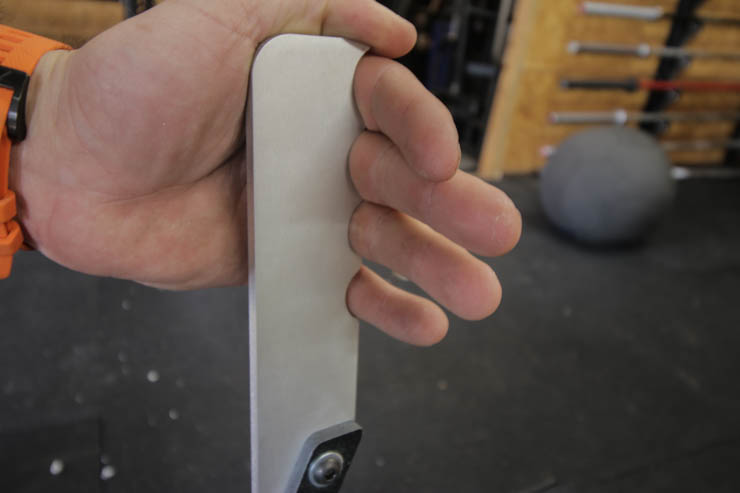 The grip has four indentions for your fingers to grab and then your thumb will wrap around the top to secure the Genesis Jack.
The Rogue Full Deadlift Jack has a 34″ handle that a lifter uses to control the jack. With the handle being that far away from the actual jack, it's not as easy to control as the Genesis Jack. The full deadlift jack also has two sleeves to prop the barbell up, compared to the simple one hook design from Genesis.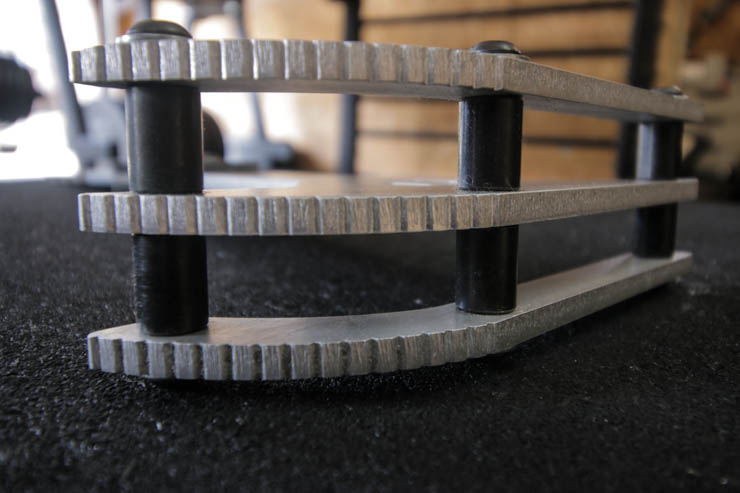 One of the most well thought out features of the Genesis Jack are the teeth marks that were added to the bottom of the jack. These marks are not super sharp, but just enough to get a grip on the ground. This will allow any platform to stay healthy while using the Genesis Jack.
Without the teeth, the jack would probably slip and it would be more difficult to actually prop the bar up.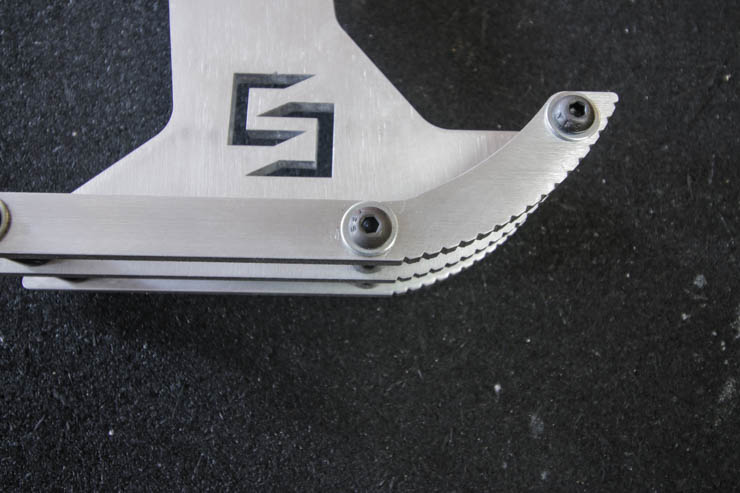 The jack itself resembles somewhat of a snow sled base with a thin handle coming out of the base. The bottom Jack has three aluminum strands all attached with three bolts to keep them together.
With the three aluminum strands, this increases the area of the base to have a wide and stable foot.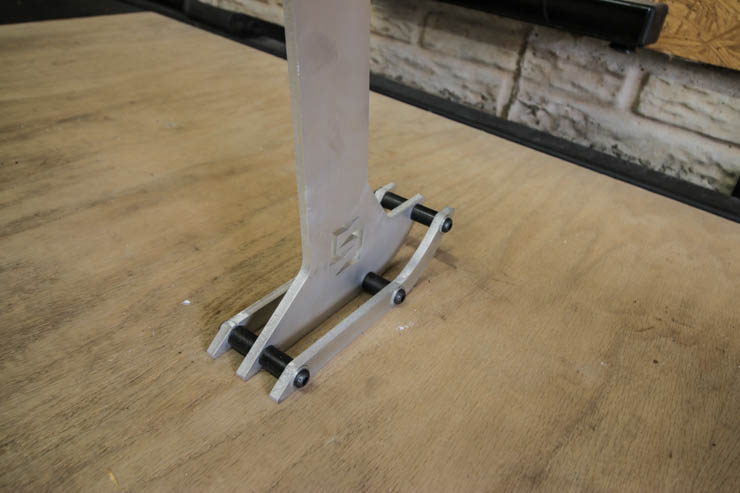 The flat portion of the aluminum strands is very smooth, this is great because once the jack is propped up with the barbell, the bottom of it will not damage your matting, wood, or whatever platform you use.
The Genesis Jack is user-friendly, yes, but there are definitely wrong ways to use this mechanism.
Make sure to not pull the jack at a slanted angle, the Genesis Jack is designed to stay in the upright position and is not made to move side to side. Not only will you not be able to prop up the barbell, the Genesis Jack will probably fold with the right amount of weight (a sacrifice you make when you build something so lightweight.)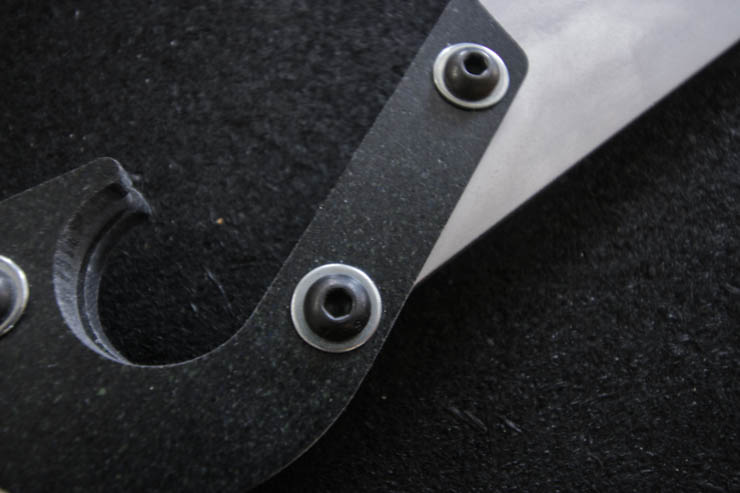 Also, keep the Genesis Jack close to the inside of the sleeve collar of the barbell. The Genesis Jack is not designed to be able to prop up the barbell from a center knurling.
To round out the design of the Genesis Jack is an awesome looking logo near the base of the jack. Too many companies just throw stickers on their gear (I'm looking at you Rogue,) but CNC'ing a logo into the product is awesome and makes it really stand out.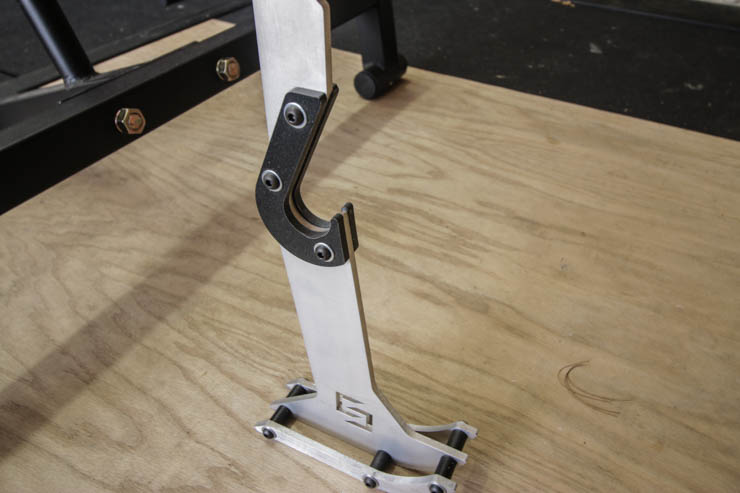 Now although I am a fan of my full deadlift jack, it really only serves one purpose and that is to lift the barbell off the ground. I believe the full deadlift jack makes sense for a powerlifting competition or world record deadlifters working out, but with how big and expensive it is, not one I would recommend to a home gym owner.
For most people, the Genesis Jack is the route you should take. The jack is super portable, only weighing less than two pounds and fits in a gym bag. Once it's out of your bag it takes up almost zero space, AND the Genesis Jack actually looks good.
If your Genesis Jack should ever get dirty, all it takes is some alcohol and a rag.
When looking at rounding out any gym with a deadlift jack, the Genesis Jack should rank near the top of any list with its lightweight durability, space-saving design, and a value price point.
Suggested Improvements
Like I said, I am a fan of the Genesis Jack, with that being said, there are a couple of improvements that would enhance this already great product.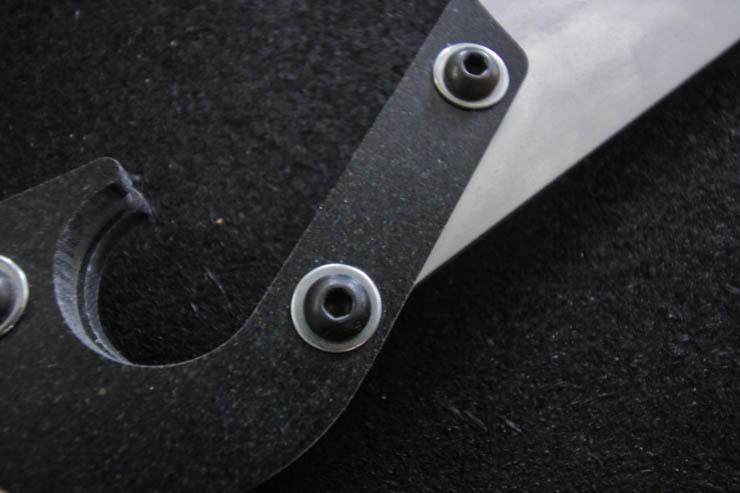 As mentioned before, Genesis had the great idea to use the UHMW plastic which is the same plastic used on J-cups. The issue lies in the amount of plastic used, or lack thereof. With not a lot of UHMW, the plastic could wear down quickly and then all that is left if for your barbell to rest on the aluminum.
Although you can buy replacement pieces, it would just have been a nice addition to increase the amount of plastic.
The second thing would be to fix its stability for moving side to side. Due to the construction being aluminum and somewhat thin aluminum at that, although it's very light, it is a bit unstable when it moves side to side. It would be great if they made it a little thicker, which wouldn't add too much weight but it would help if there is a user error.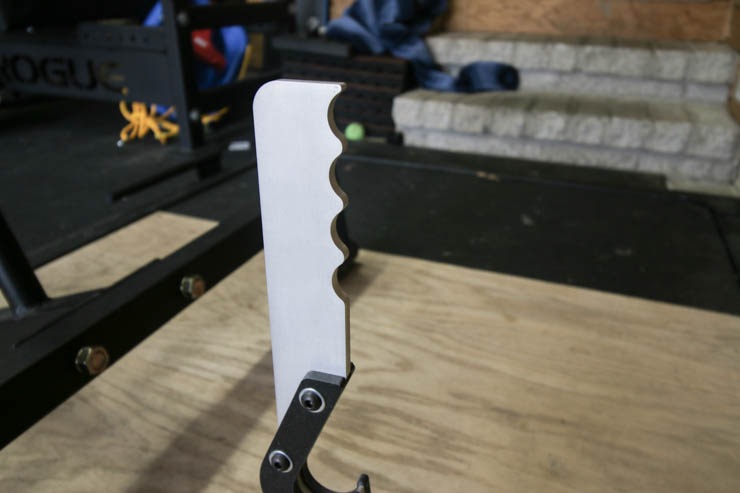 The last thing would be to increase add some sort of plastic to the handle for a more comfortable grip. I love the slim look, but a bigger handle would make it a little easier to operate and again wouldn't add a lot of weight.
Full Rating
Genesis Deadlift Jack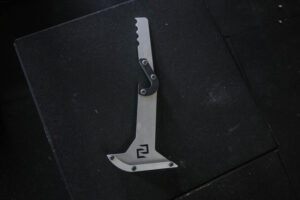 The Genesis Deadlift Jack has upped the game by providing a lightweight and very durable deadlift jack that will take up almost zero space in any commercial or home gym. At a pretty great price, the Genesis Jack should rank near the top of any deadlift jack list.
Product Brand: Rogue Fitness
Product Currency: $
Product Price: 89.99
Product In-Stock: InStock
Genesis Deadlift Jack FAQs
Can you deadlift at Genesis?
According to our research, the Genesis Jack should be able to sustain almost any weight that a deadlifter can lift. The frame is made of 6061 aluminum, which is quite sturdy. The Genesis Jack is a relatively light piece of equipment, weighing less than two pounds on our scale, thanks to the 6061 aluminum.
Is a deadlift Jack necessary?
When loading and unloading a large amount of weight, deadlift jacks are far superior. However, they are more expensive and heavier in general. Wedges, on the other hand, do not save nearly as much time and work.
What is a barbell jack used for?
Designed for Deadlifting, Powerlifting, and Weightlifting, this tool is ideal for loading, unloading, and changing weight plates.
Where to Purchase
Genesis Jack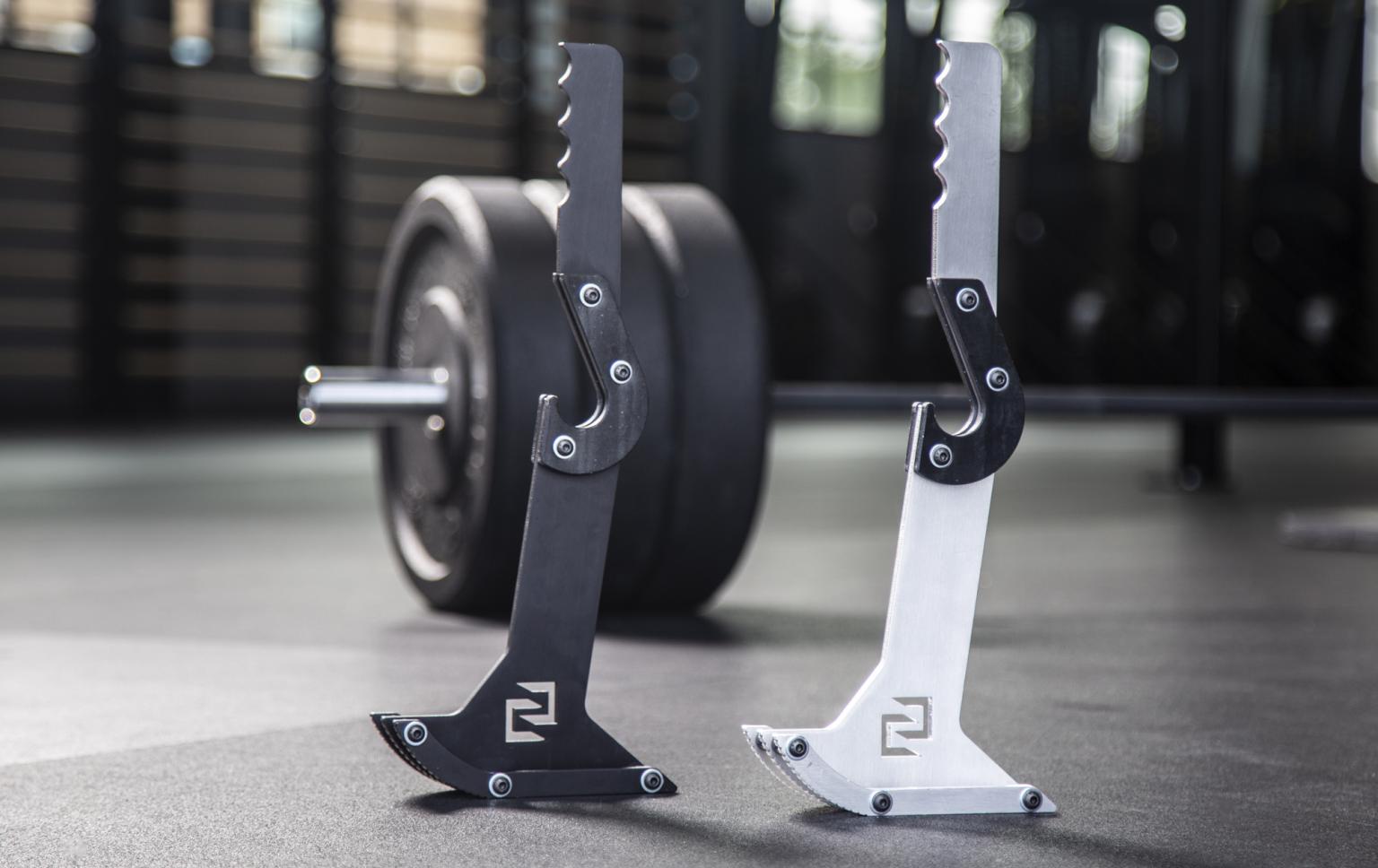 Genesis Jack
Developed through years of precision engineering work and testing, the Genesis Jack is a lightweight, compact, and dependable new implement for loading plates when deadlifting (or for any other barbell movement starting from the floor). Designer Steve Kleva has combined a solid 6061 Aluminum Construction with an efficient design that enables a stable footprint, consistent protection for the bar, and a comfortable custom grip for the user.Each Genesis Jack is hand-made in Tempe, Arizona and equipped with special "Jack Hooks": replaceable UHMW polyethylene inserts that serve as the ultra-durable contact point for your barbell. The grip portion of the jack includes finger recessions for superior control, and the foot functions as a wide, stable platform with a notched radius operating on a calculated fulcrum. The result is a barbell jack that weights 1LB-10 ounces small enough for a gym bag—that also virtually eliminates any strain in set-up and is strong enough for any load you can muster.Designed and Manufactured in the USA Barbell Jack for loading plates for deadlifting or movements off the ground 6061 Aluminum Construction Weight: 1LB-10 ounces Custom Grip: Finger recessions for greater comfort and control Support Hooks: UHMW Polyethylene, Replaceable Foot: 3 Layers for wide and stable footprint, notched radius on a calculated fulcrum Hardware: Low profile button head allen bolts Color: Black or Raw