We test and review fitness products based on an independent, multi-point methodology. If you use our links to purchase something, we may earn a commission. Read our disclosures.
If you like throwing your weight down like any good meathead should, you're probably pretty familiar with bumper plates. I've been testing all kinds of bumper plates over the years, such as the Rogue Fitness US MIL Spec Crumb Bumper Plates, American Barbell Urethane Bumper Plates, and REP Fitness Sport Bumper Plates.
I've been impressed with the Fringe Sport Bumper Plates in the past so I was eager to deliver a Fringe Sport MilSpec Bumper Plates review. There are a lot of particulars I look for when reviewing a bumper plate—it's about more than just bounce or aesthetics. I also look at the warranty, price, material, and scale on the Shore Durometer.
Why You Should Trust Us
I've tested over 70 different bumper plates and have even written an article about thebest bumper plates. (I also wrote one on thebest weight plates overall if you're more of an iron-slinging dude.) You can trust that I dropped these suckers from various heights, did a bunch of lifts, and maybe even licked one or two of 'em. Just kidding, I only sniffed them. They smell like rubber in case you were wondering. Clearly I was.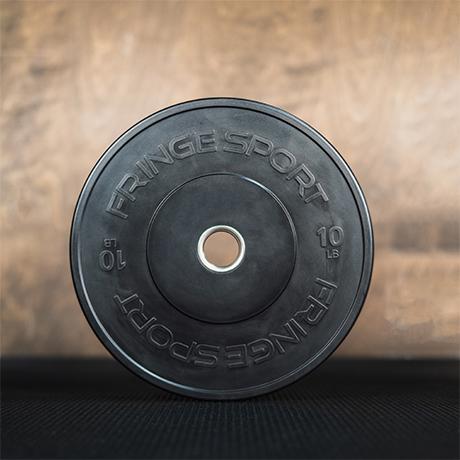 Fringe Sport MilSpec Bumper Plates
These Milspec bumper plates are designed to the exacting tolerances and high durability requirements of the US Army. These bumper plates are used every day by soldiers training for and completing the ACFT- the Army Combat Fitness Test.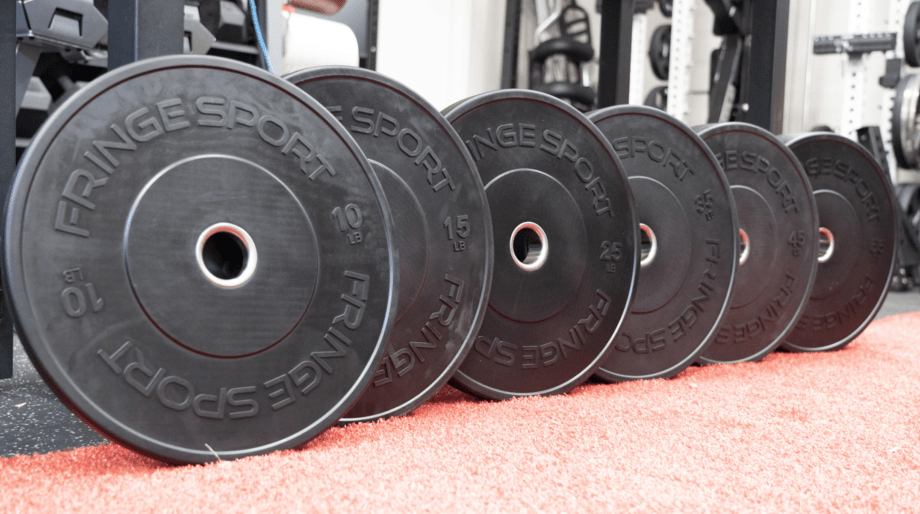 A Quick Look at the Fringe Sport MilSpec Bumper Plates
Fringe Sport has been around since 2010 and was started by Peter Keller in his garage (what a magical location). Since then, he's released Black Training Competition Bumper Plates,the Hybrid Barbell, and the Lone Star Power Bar that I'm a big fan of. The MilSpec Bumper Plates have only been out about a year, so they're a fairly new addition to the Fringe Sport repertoire.
Coop's Tips:
Don't worry if the bumper plates come out of the box slightly greasy; they're easy to wipe off with some cleaner and a rag.
Consider purchasing a variety of bumper plate weights to easily progress your favorite lifts.
Don't be afraid to drop even the 10's; they don't bounce back to the degree other 10-15 pound bumper plates might.
My Favorite Things:
One-three year warranty (depending on the weight) with a stellar 365 day return policy
Excellent durometer rating
High-quality stainless steel center hub
Military-grade and meets the requirements of the US Army
My Callouts:
Expensive compared to competitors
Have to pay return shipping if you send the plates back
Slightly slick
Are the Fringe Sport MilSpec Bumper Plates Worth It?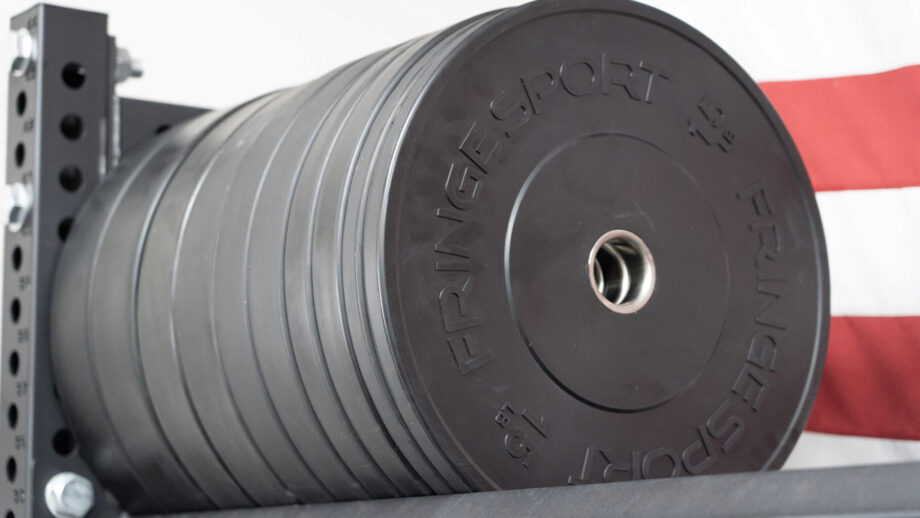 Great for:
Athletes who want durable bumper plates
People who do CrossFit or certain Olympic lifts
People who want a quieter alternative to iron plates
Not recommended for:
People looking for a budget option
Lifters who don't do a lot of overhead movements
People who want traditional iron weight plates
Using the Fringe Sport MilSpec Bumper Plates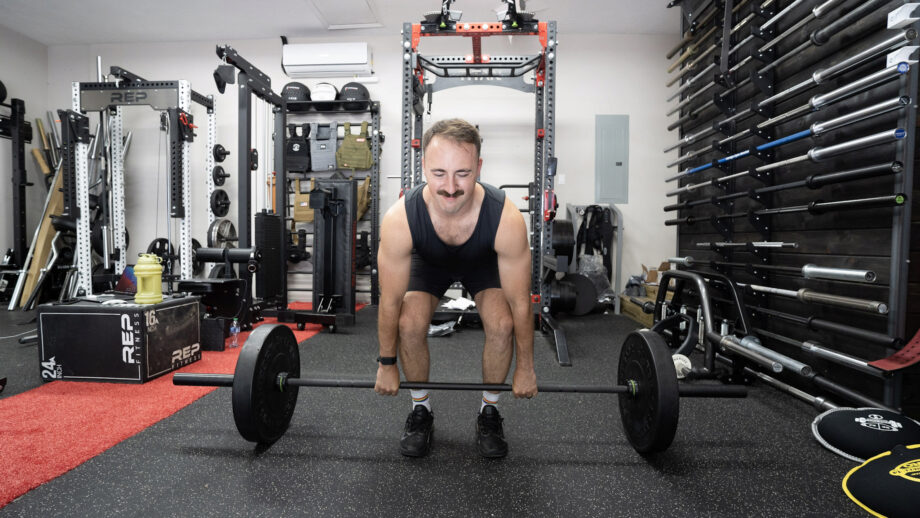 I tested out all the different weight MilSpec rubber bumper plates – 10s, 15s, 25s, 35s, 45s, and 55s. These plates are made from virgin rubber, which drastically reduces the bounce you'll get when you drop a loaded barbell.
There are no additional color bumpers, but the matte black finish looks sleek. I also like the raised lettering because I feel it doesn't wear out as quickly.
When choosing rubber plates, make sure to check out the durometer rating (which is out of 100). The lower the durometer rating, the softer the plate is. With a low durometer rating, bumper plates are more likely to bounce wildly or split when dropped.
I really like that the Fringe Sport MilSpec Bumper Plates have a high durometer rating. The 10s and 15s have a score of 90, which means they are made of harder rubber and have a low bounce. This is important because 10's and 15s are the most vulnerable to excessive bounce or breakage when dropped. The 25s, 35s, 45s, and 55s have a score of 85/100 since they do not need to be quite as hard when dropped, thanks to the larger surface area.
The Fringe Sport MilSpec Bumper Plates are much quieter than iron weight plates when dropped. This is ideal for people who might have their home gym indoors or just don't want to be slamming iron down on the concrete in their garage gym. The dead bounce of the bumper plates also makes these an ideal choice for tight spaces.
I felt very comfortable throwing the weight down after completing overhead presses and overhead squats. I particularly like that the center hub is made of stainless steel and won't as easily rust your bar or pop out.
These bumper plates are called MilSpec for a reason – they were designed specifically to meet the standards for the ACFT or the Army Combat Fitness Test. That alone should go to show how durable and high-quality they are.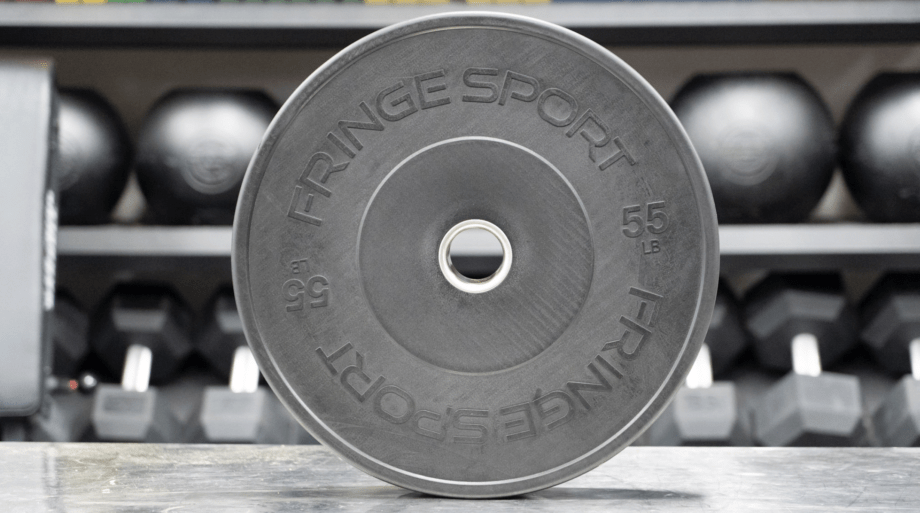 Ordering the Fringe Sport MilSpec Bumper Plates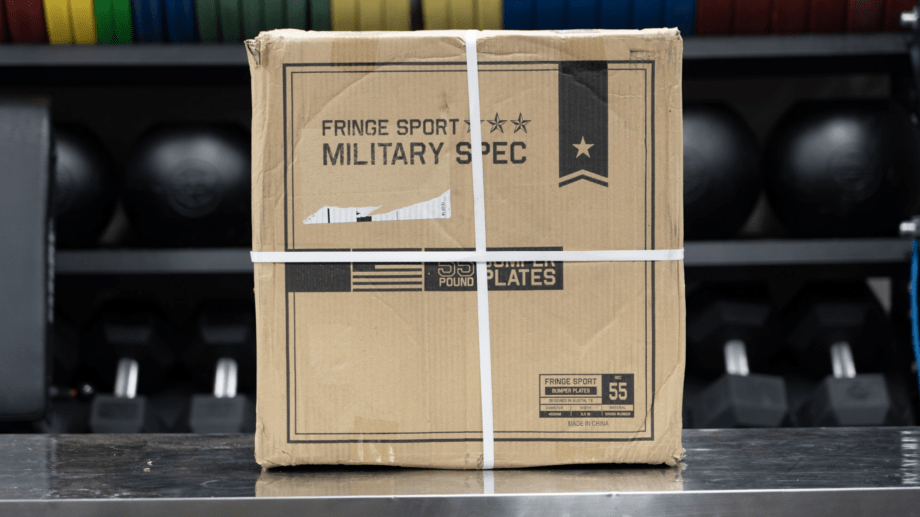 I ordered my bumper plates directly from the Fringe Sport website. There are a variety of options to choose from ranging between 10-55 pounds. Each purchase will give you a set of plates in the weight you have chosen unless you get a package with various weights. I like that Fringe Sport offers this option to customers. On their traditional standard bumper plates, you only have the option to purchase 10-55 pounds with no varied packages.
Prices range between $100-$1,400 for the pairs of weights and the packages. This is more expensive than the majority of bumper plates I know of. However, I do like that Fringe Sport offers free shipping within the USA. In my opinion, this makes the price tag more understandable since they're shipping heavy items, which usually costs a pretty penny on top of the product price.
My bumper plates arrived in about a week and were tightly packed. I did not have any issues with damaged boxes or plates. Everything was nicely packaged with the typical Fringe Sport branding. They were easy to unbox and set up on my best olympic barbell.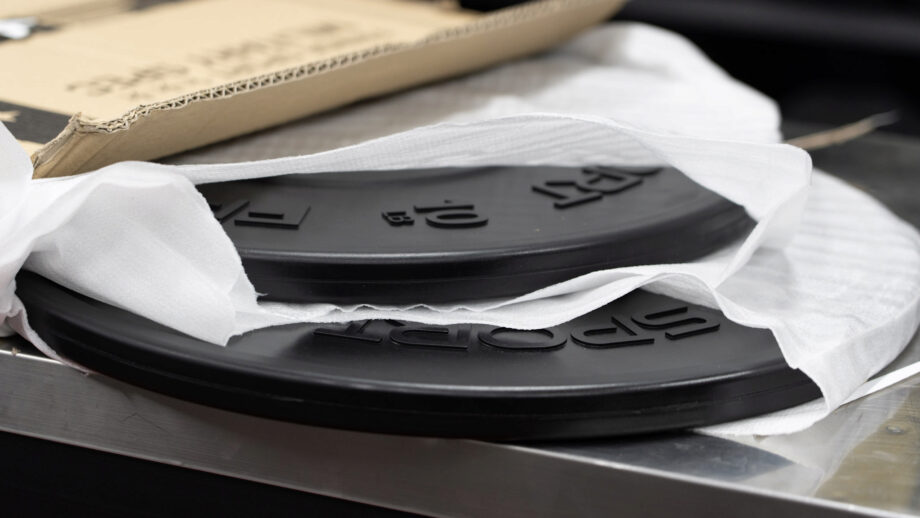 Fringe Sport MilSpec Bumper Plates vs. Fringe Sport Black Bumper Plates
There are a few minor differences between the Fringe Sport MilSpec Bumper Plates and the Fringe Sport Standard Bumper Plates. The first is the slight uptick in price with the MilSpec bumpers. The difference is generally only a few dollars between the two, but it is still worth noting.
The MilSpec has a few different options of weight stacks you can buy in addition to the 10-55 pound sets. I like that you have the option to purchase a variety of plate weights in a bundle up to 550 pounds with the MilSpec plates.
Another main difference between the two is general aesthetics. I think this just comes down to personal preference, but I do slightly prefer the matte look of the MilSpec Bumper Plates over the glossy finish of the Standard Plates.
Fringe Sport MilSpec Bumper Plates Specs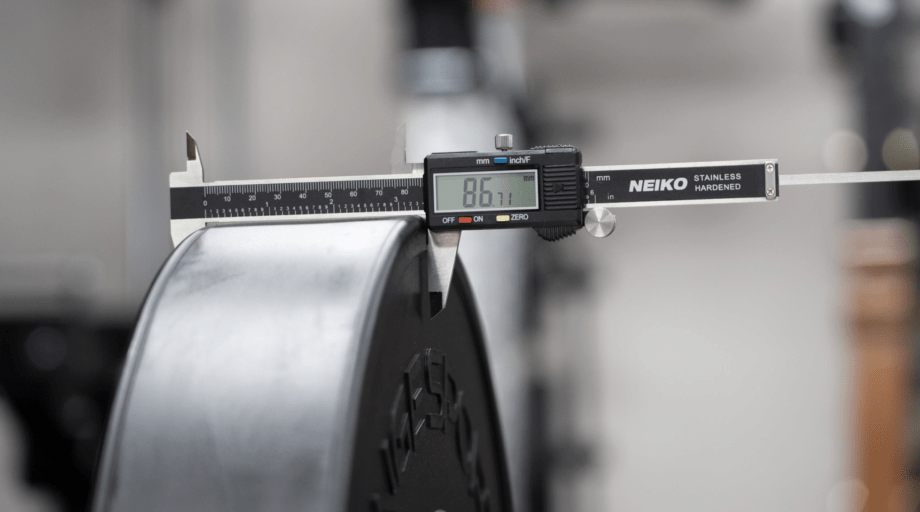 | | |
| --- | --- |
| Full Diameter | 15 – 55 pound plates: 450mm (~17.7 inches) width, 10 pound plate: 450mm (10 pound plate has +- 1% width tolerance) |
| Weight | 10-55 pounds each |
| Material | Virgin rubber, stainless steel insert |
| Warranty | 3 Year Warranty on 25's, 35's, 45's and 55's; 1 Year warranty on 10's and 15's. |
| Insert Diameter | 2 inches |
| Durometer | 10's and 15's are 90 sHA; the 25, 35, 45 and 55 pound bumpers are 85 sHA |
| Weight Tolerance | +/- 1% of declared weight |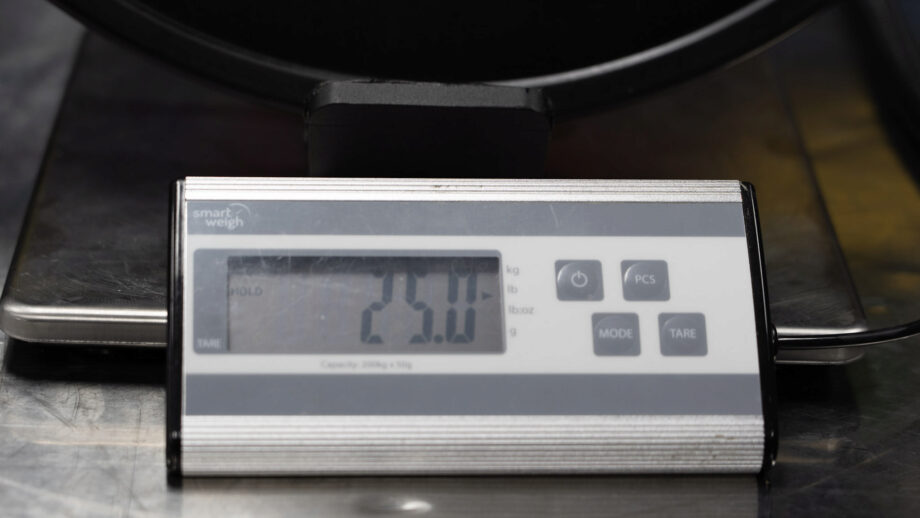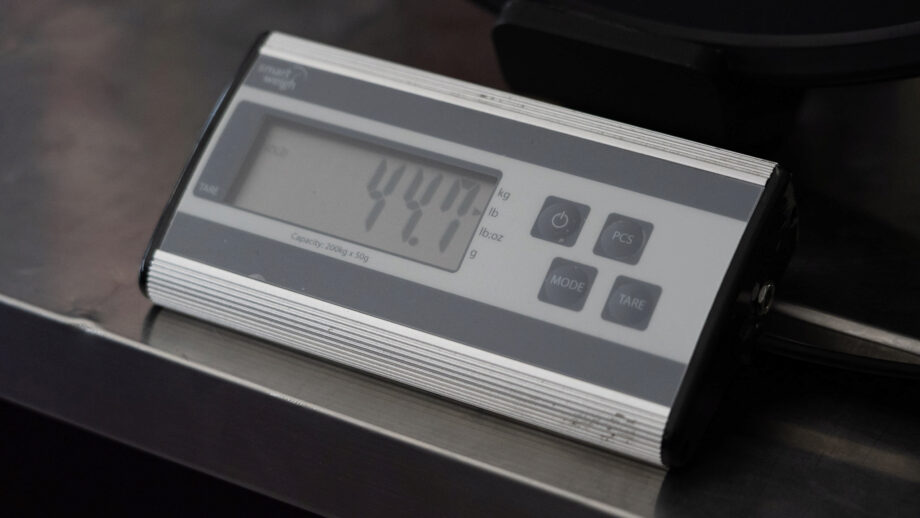 Customer Experience
Not only do customers have positive things to say about their overall experience, but I noticed there were a variety of easy ways to connect with Fringe Sport. You can call them at 512-201-4404 or email them at team@fringesport.com. In the bottom right hand corner of the website, there is an option to do a live chat if you have questions that you need answered immediately.
Fringe Sport is located in Austin, Texas and they'll even give you a 10% discount on your gear if you pick it up from their warehouse, which I think is a cool touch. They are open Monday – Friday: 9 am – 6 pm, Saturday: 10 am – 4 pm, and Sunday: 12 pm – 6 pm.
Customer Reviews
On the Fringe Sport website, there are over 50 reviews of the MilSpec Bumper plates with an average score of 5. Customers really seem to be impressed by the durability, customer service, and limited bounce plus noise of the bumper plates.
There were hardly any people complaining in the reviews but I did notice that there were a few comments about the plates arriving slightly greasy. The same commenters then mentioned that the issue was resolved after spraying and wiping the plates down.
Final Verdict
The Fringe Sport MilSpec Bumper Plates are a good option for most home gym owners. Here are my overall thoughts:
Durable bumper plates with a great durometer rating
Expensive compared to competitors
Made of virgin rubber with a solid warranty
Full Rating
No schema found.
Fringe Sport MilSpec Bumper Plates FAQs
Here are some of the most commonly asked questions about the Fringe Sport MilSpec Bumper Plates and bumper plates in general:
What lifts should I do with Fringe Sport MilSpec Bumper Plates?
You can do pretty much anything strength training wise with these bumper plates. Some of the lifts I would suggest are cleans, push-presses, and snatches.
Do you need bumper plates for deadlifts?
You don't need bumper plates for deadlifting because you aren't dropping the bar from overhead. However, you definitely can use bumper plates for deadlifting, but there isn't much of an issue if you don't.
What's the difference between bumper plates and weight plates?
Bumper plates are a type of weight plates specifically designed to be used for competition or Olympic weightlifting. They are useful because they can withstand being dropped from the overhead position and are safer for the user if a lift cannot be completed (they don't bounce back up to a dangerous degree). Generally speaking, bumper plates have the same diameter no matter what the weight is, whereas some weight plates (like the Rogue Deep Dish Plates) have different diameters depending on the weight. Bumper plates are usually better for Olympic lifts and CrossFit.
What are the different Fringe Sport MilSpec bumper plate widths?
The Fringe Sport MilSpec Bumper Plate widths are as follows:
55's – 3.2″
45's – 2.9″
35's – 2.35″
25's – 1.87″
15's – 1.2″,
10's – 1.05″
What is the diameter of these bumpers?
These bumper plates are the IWF standard 450mm (~17.7″) width in diameter, with a +/-1.5mm variance. The 10 lb plates are 445mm (17.5″) in diameter.