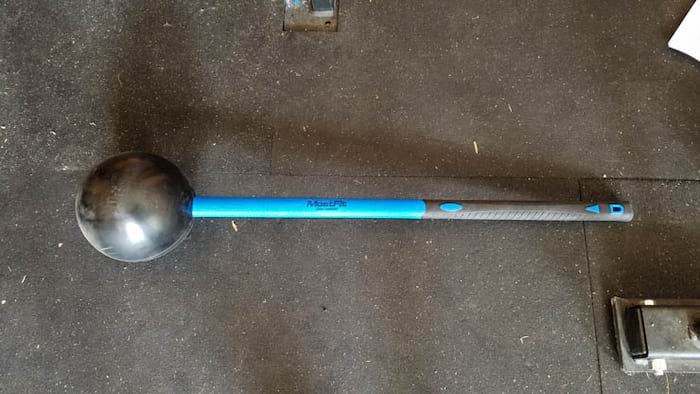 As the collection of equipment at GGR HQ continues to grow, so does the fun of the workouts. I can say with much surety that there are few things more fun than beating the living tar out of the ground with a sledgehammer.
The problem is unless you're remodeling your home, you can't hit the ground with a sledgehammer. So, what do most people do, they grab a big tractor tire and beat that instead. Although this is effective, it's inefficient and for many people, simply not feasible.
This is where the Core Hammer from MostFit comes in.
MostFit has essentially taken a sledgehammer handle and attached a tire to the end. A tire that is a round ball made of urethane...so not a tire at all, but close.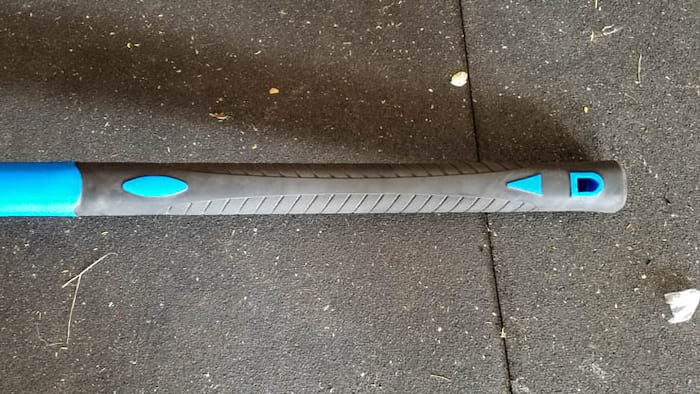 The handle provides a nice gripping surface and has been quite durable due to its fiberglass core that is then surrounded by plastic. Thanks to the fiberglass core, there is much less vibration than there would be had the handle been made of solid plastic or wood. If you've ever chopped wood or done any remodeling, you'll understand the importance of a handle with low vibration.
On top of the handle lies a 12 lb (they also offer the hammer in 8 pounds) urethane ball. In reality, it's a very simple piece of equipment that could have the review end here. However, you can't just stick a big rubber ball on a plastic stick and expect it to take the abuse of people beating it into the ground.
This is one of the things I like so much about the Core Hammer--it appears simple to the user, but in order for it to remain durable, there's a lot more going on within the big urethane ball.
First off, urethane is a great rubber to be used due to its low bounce and is one reason companies like Rogue Fitness are starting to create bumper plates out of urethane. It does not peel, crack, smell, discolor, or fade over time like so many other rubbers. It also won't leave black marks on whatever you're hitting against, all while having a dead-bounce.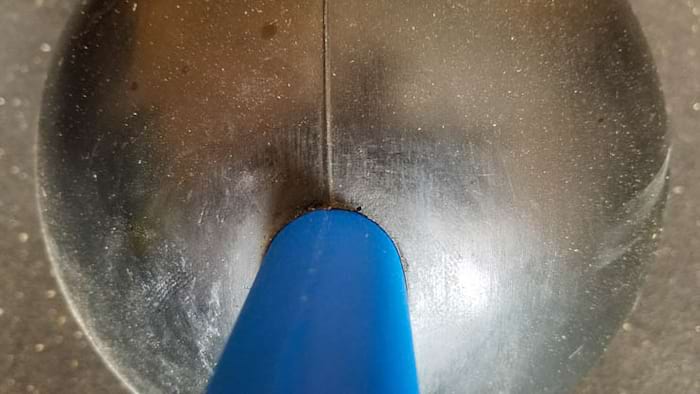 In order for the handle and urethane head to form a tight bond, MostFit runs a steel pin through and then one inch past the handle diameter in both directions, over which the handle is then molded with urethane. The urethane then goes not just over the cross-pinned handle, but also through the cross-pin hole which is what creates the nearly inseparable bond between the handle and the head.
MostFit sells the Core Hammer in an 8-pound and 12-pound version which would likely make you assume that there is simply a steel core with Urethane surrounding it. However, that couldn't be further from the truth. One reason the Core Hammer has a somewhat high price tag is due to the cost of urethane being rather high.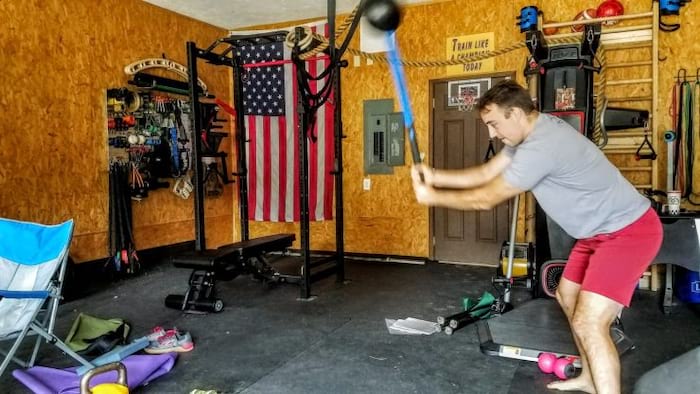 The Core Hammer's head is solid urethane. This allows the user to beat the ever-living crap out of it without ever actually damaging it. Trust me, I've tried to make it break, and it is SOLID.
I put the Core Hammer through various workouts, but my favorite was to use it as a conditioning tool during intervals. 30 seconds on, 30 seconds off for 10 minutes will leave you begging for mercy.
Overall the Core Hammer is an excellent training tool for those without access to a tractor tire, or who simply want a better option.