We test and review fitness products based on an independent, multi-point methodology. If you use our links to purchase something, we may earn a commission. Read our disclosures.
I love exercising. You may love it too or you may be indifferent. Either way, you know things like the mental and physical benefits of cardio and resistance training, otherwise you probably wouldn't be here in the first place.
That being said, it can be difficult to fit in a work out at times. Work, family, friends, sleep, pets, Netflix, and more can get in the way. When you exercise, you want an effective workout that gets you one step closer to your goals. But, time is precious. You may be thinking, "How long should a workout be?"
The answer is: it depends on a number of factors. Today, I'll go through the various factors that affect workout lengths, as well as recommendations from a certified personal trainer and GGR senior staff writer, Amanda Capritto, on how long different types of workouts should be.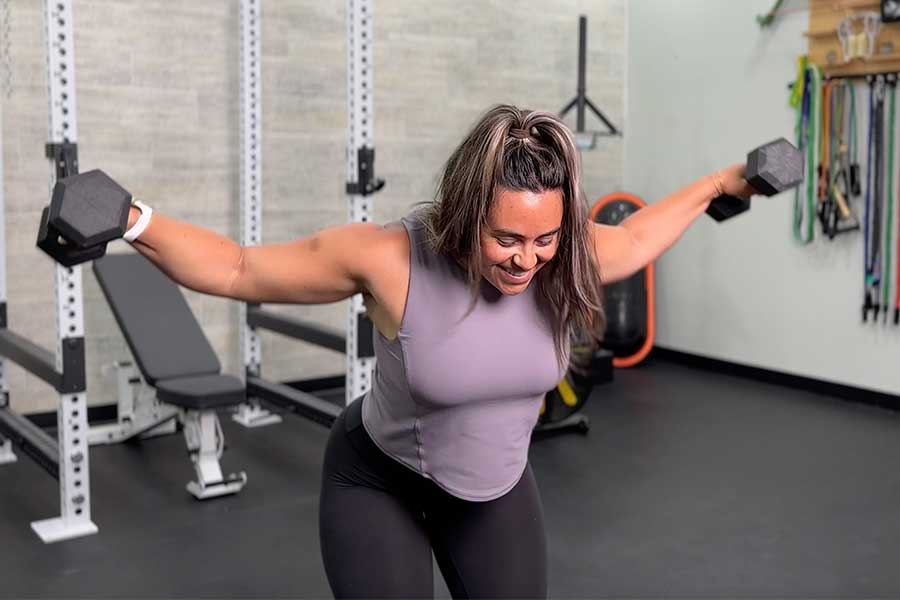 General Workout Recommendations
As a guideline, the American Heart Association (AHA) recommends1 that adults get at least 150 minutes per week of moderate-intensity aerobic activity or 75 minutes per week of vigorous aerobic activity. Ideally, it would be a combination of the two. Adults should also do moderate to high-intensity resistance or weight training at least two days per week.
But that's not all. The AHA also suggests that you'll reap even more benefits if you're active for at least five hours (300 minutes) per week.
Broken down, this means 30 to 45 minutes of exercise about five days a week, depending on your intensity. Of course, some days could be less and other days more, and this figure is purely an average.
"This daily target can be a combination of different types of exercises, such as resistance training, cardiovascular work, HIIT workouts, yoga, and even brisk walking," Amanda explains. For example, you could do three strength training sessions a week, one cardio session, and on the other days, keep active by walking around the park. You get the gist.
Factors That Affect Workout Length
Now that you have the general workout recommendations, I'll go through five important factors that could affect workout length:
Goals
Fitness goals are the first one. If you're exercising for the health benefits and not to become a marathon runner or enter a bodybuilding competition, your training sessions might be shorter. If you do have big goals, then you'll likely need longer workouts compared to the average Joe (probably more than the 40 to 45 minutes a day recommended by the AHA).
RELATED: The Best Personal Training Apps to Help You Meet Your Goals
Fitness Level
Beginners or those who haven't exercised for a while may work out for less time than people who have been working out for a while (although, this isn't always the case). Someone doing an advanced powerlifting workout routine that involves compound exercises such as squats, bench presses, and deadlifts may necessitate a longer workout duration based on warm-up sets.
"If you're a true beginner, then you may simply be walking or lifting weights for 15 minutes a day to start," Amanda explains. "Over time, as your body adjusts, you can increase the amount of time you spend on a workout."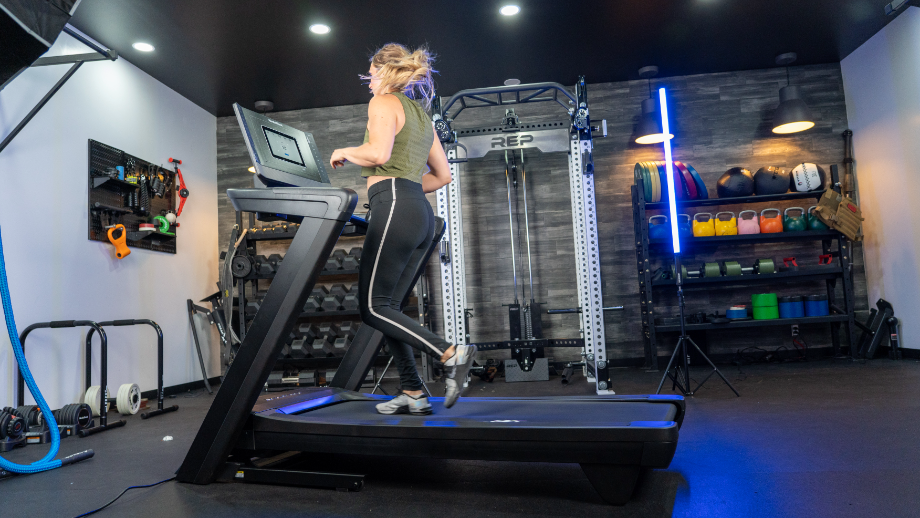 Time Constraints
Even though some people would love to exercise for longer, their lifestyle doesn't allow them to. They may have extremely busy jobs, newborn children, or be studying or working on a side business in their spare time. Time constraints can be a major factor affecting workout length, and this can change throughout one's life (personally, I had a lot more time to work out before I got married!).
Workout Intensity
The type of workout you do can affect workout length. An intense workout with short rest periods may result in a shorter workout duration. An example of this is an EMOM workout or any high-intensity interval training. These usually last less than 30 minutes. On the other hand, if you're walking your dog, running miles on end, or doing a lower-intensity strength training session, you may be exercising for an hour or more.
Frequency of Workouts
Some people like to exercise less often but do longer workouts. Maybe this is because they can only get to the gym or fit in a workout when they have time off work. Others (like me!) prefer to exercise more often but for a shorter workout time. This suits my lifestyle better because I have the flexibility to do so. More frequent workouts could mean shorter sessions.
Strength Workouts
The amount of time a strength workout should last can be anywhere between 30 and 120 minutes. This depends on a range of factors, including:
Current fitness level
Goals
Workout frequency
Rest times
Age
Time constraints
Workout intensity
Enjoyment levels
One thing to consider is that studies show that to produce strength gains, it's effective to do more sets for each exercise rather than less2. In other words, doing three sets of bench press may be more effective than doing just one.
RELATED: How Many Reps to Build Muscle
Someone looking to gain some serious muscle mass may need longer workouts focused on specific body parts. They'll do multiple sets on each exercise, which will naturally lead to a longer workout duration.
If you're like me and enjoy going to the gym, your workouts may be longer. On the other hand, if strength training isn't your thing but you do it anyway, you could make your workouts shorter but effective by performing supersets or tri-sets. If you exercise more frequently, your strength sessions may be shorter compared to someone who does one or two workouts per week.
"Rest times make a big difference, too!" Amanda reminds us. If you do heavy, compound lifts, your rest times may be longer than those who prefer using resistance machines or cable machines. In higher intensity, higher volume sessions, resting 3 to 5 minutes between sets has been proven to produce more significant increases in absolute strength3. This will, of course, result in a longer session duration.
As you can see, there are multiple factors at play here. There's no right or wrong answer, and each individual is different—what matters is that you make it work for you.
Cardio Workouts
With cardio workouts, I'd recommend between 10 and 60 minutes per workout for the general population, unless you have goals to run a half-marathon or another endurance event. Again, multiple factors will affect this.
It's worth noting that 15 minutes a day or 90 minutes a week of moderate-intensity exercise might extend life expectancy4 even for individuals at risk of cardiovascular disease. Even though more is recommended, this study suggests that something is better than nothing.
If you prefer strength training to cardio, your cardio sessions might be less frequent and shorter. However, if cardio is your main focus, you may go for 45 to 60-minute sessions a few times per week.
Time constraints are a major factor. The answer to, "How long should a workout be?" will then depend on how long you're able to fit into your lifestyle. For a new parent, a 60-minute swim at their local pool may be out of the question, whereas they may be able to fit in a 20-minute HIIT session at home.
RELATED: A Fast Tabata Cardio Workout
It's worth considering fitness levels, too. Those who are new to cardio may find that they're out of breath after 15 minutes, whereas those who have been exercising for years may need long sessions to get the same feeling. Intensity is important also—the higher the intensity, generally, the shorter the workout.
Again, the amount of time a cardio session should last is specific to the individual. Unfortunately, there's no one-size-fits-all answer.
Workouts for Beginners
If you're a beginner, I suggest between 15 and 45 minutes per session. You don't really need more than this, and I've found that people who go from zero to two-hour sessions at a time find themselves exhausted (or injured!) by the end of the week and not wanting to return to exercising.
"Start slow and build the habit—you can always increase your workout duration at a later stage," Amanda says.
But where exactly do you start? Well, there's no better place than our six-week beginner workout plan. It has a combination of bodyweight, cardio, and muscle-building exercises. For anyone new to exercise, it's important that you warm up and cool down, as well as stay hydrated throughout.
In order to stay motivated, you may want to train with a friend or join a team. Compared to exercising alone, this may be exactly what you need to improve physical function, psychological well-being, and quality of life5.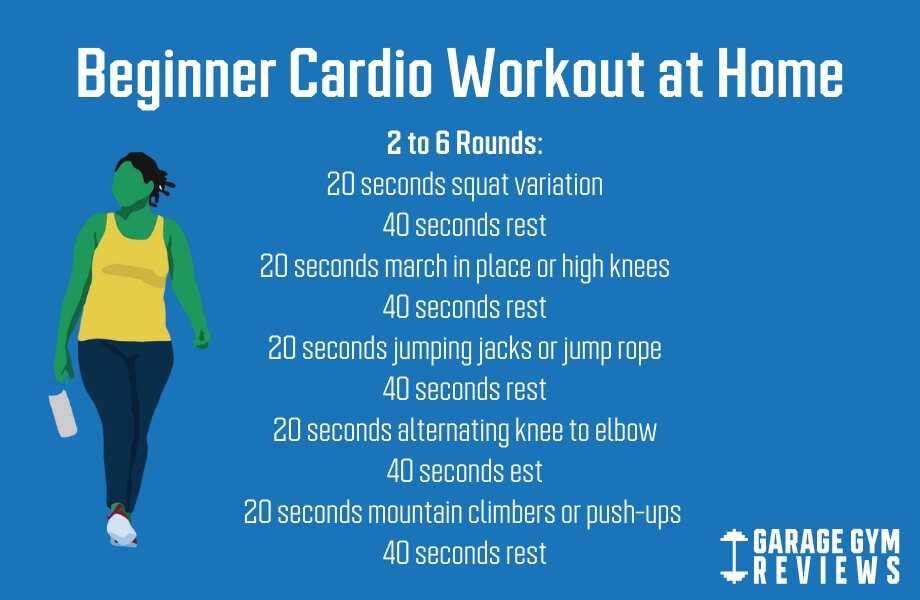 How Many Workouts Should You Do a Week?
Okay, onto the next question. How many workouts should you do a week?
"It depends on what you define as a workout," says Amanda. "If you count activities such as walking as a workout, then you can work out every day of the week. If you define a workout as one that raises your heart rate more than this, I'd suggest between three and five times per week, depending on your goals and current fitness level."
Keep in mind those guidelines from the AHA and think about your week as a whole, and how can you fit those 150 minutes into your schedule? Some people may prefer three 50-minute sessions, whereas others prefer five 30-minute sessions.
There are other factors to consider, too. Your age, job, and goals are some of them. Someone looking to build muscle or who has weight loss goals may need to increase their workout frequency. If you have a physically demanding job, you may not need to exercise as often as someone who has a desk job. As you age, you may find that your body doesn't allow you to work out as much as you did when you were 20 years younger (we can't stay 18 forever, unfortunately!).
How Long Should a Workout Be: FAQ
How long should one workout be?
The length of one workout can be anywhere from a few minutes to multiple hours. There's no right or wrong answer. A beginner can benefit from 10 or 15 minutes of low-intensity activity such as walking. If you're strapped for time, you could do a short workout that involves supersets or some form of high-intensity training. 
On the other hand, if you're looking to gain muscle, the amount of time you exercise could be around 45 to 90 minutes (or longer!). A workout plan tailored for a specific goal (for example, a marathon) could involve some workouts than last hours. 
Is two hours in the gym too much?
If you can only manage to go to the gym once or twice per week, or you use the gym to socialize as well as work out, then no, two hours isn't too much. In this time, you may do a full-body workout, or do a two-day split that targets your upper body on one day and your lower body on another. And you'd probably include some cardio and stretching, too.
You can then use the other days as rest days or exercise outside of the gym. Be aware of the signs of overtraining, however, as spending two hours every day in the gym could border on overdoing it.
Is one hour too long for a workout?
No. As a certified personal trainer (CPT), I don't believe an hour workout is too long. For me, an hour is about right, especially if I'm doing a weightlifting session. If you're exercising seven days a week and the workouts are intense, then perhaps an hour each time is too long. But if you're doing a combination of resistance training, cardio, and some lower-intensity activity throughout the week, an hour-long workout sounds good.
References