We test and review fitness products based on an independent, multi-point methodology. If you use our links to purchase something, we may earn a commission. Read our disclosures.
Lost the key lanyard or safety switch on your treadmill? Here's how to find a new one.
Thanks to technology, treadmill workouts have gone from unbearably boring to quite entertaining (on high-end treadmills like all NordicTrack and Horizon models, anyway).
Among today's tech upgrades, modern treadmills offer Bluetooth connectivity, which allows you to livestream or choose on-demand workouts to walk, jog, or sprint under the guidance of top-level running instructors guiding you stride by stride. You can even run "anywhere" in the world thanks to scenic runs shot on-location.
Unfortunately, technology won't pick you up off the floor of your home gym if you stumble mid-stride while getting too caught up in the touchscreen scenery.
It's hard to imagine that even in 2023, your safety on your running machine may literally hang by a thread, in this case a string attached to a magnet, otherwise known as your treadmill safety key—but this is exactly the case.
You've probably seen it wrapped around the handlebars along the console of your gym treadmill, and most times, the treadmill safety key is ignored and neglected, oftentimes the result of one too many times of accidentally shutting down the treadmill due to an inadvertent magnet pull.
While the safety key is often viewed as an annoyance, knowing how to utilize this important treadmill safety feature could mean the difference between simply rebooting and starting over on the treadmill or the possibility of broken bones, sprains, cuts, burns, or blunt trauma from a slip and fall off of the treadmill belt.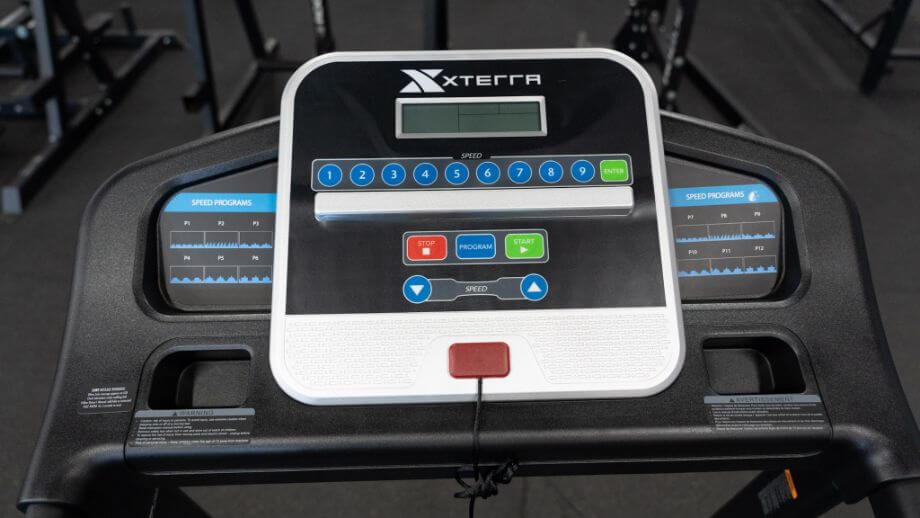 Treadmill running (or walking) is a popular conditioning modality that almost anyone can perform—it's arguably much more enjoyable than pedaling aimlessly on an exercise bike or, gasp, working the elliptical machine.
But at the same time, according to the U.S. Consumer Product Safety Commission as reported to Washington Post, treadmill accidents were the No. 1 cause of home fitness equipment-related injuries: 15,800 people were treated in U,S. emergency rooms for treadmill-related injuries in 2020.
Treadmill safety issues were elevated in 2021 following home fitness giant Peloton's recall of its Tread+ treadmills, hugely popular during the COVID-19 lockdowns that year, following several reported injuries among children, including one death.
So now is the time to get reacquainted with the treadmill safety key, and know what to do in the event you lose the safety key to your home treadmill.
What is a Treadmill Safety Key?
Perhaps you may not have known it by its official name, but if you've stepped on a treadmill, you're probably aware of the bright red magnet attached to a dangling piece of string.
Perhaps, maybe even cranking up the treadmill to a challenging pace, and —boom!—you take a misstep or can't quite keep the pace. You pull off the magnet and the treadmill comes to a grinding stop.
Simply put, a treadmill safety key acts as your running machine's emergency brake, immediately cutting power from the belt and likely saving you from a serious spill.
When it comes to treadmill safety, this tiny apparatus may be your most reliable asset, yet oftentimes it is completely neglected—such as in commercial settings, when you'll often find the string wrapped around the console's handles.
The most common type of safety key is the magnetic variety, which can be found
at the center of the console and can be activated with a simple pull of the string (when properly assembled).
Other treadmills, such as those from commercial brand Technogym, utilize an embedded safety key attachment that's built into the system, and works similar to the magnetic version, but doesn't separate from the console. Instead, this type "pops" up prior to automatically shutting down the belt.
How Does a Treadmill Safety Key Work?
Like we stated earlier, the treadmill safety key works as an emergency brake, forcing most electric treadmills to come to a complete stop when pulled.
From a mechanical standpoint, when the key (oftentimes a magnet) is placed or inserted onto its designated location slot on the console, it activates the electrical flow, which allows the treadmill to operate at any speed—can shut down the same electrical flow when pulled out of the slot.
Ask most gym goers how to properly use a treadmill safety key and you may get a dumbfounded look. This is because the key is often wrapped around the console handles in commercial settings, which could be one of the biggest treadmill mistakes you could make.
However, if you take a moment to unwrap the string from the console safety bars, you'll notice the alligator clip-like attachment. To properly use the treadmill safety key, attach that clip to the bottom of your shirt. You'll notice that the string extends to approximately the length of the treadmill.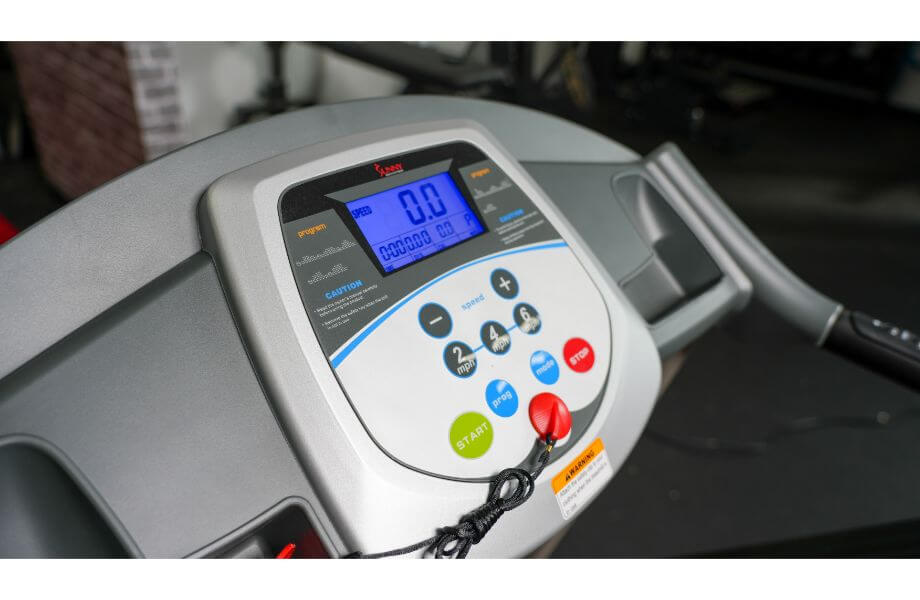 That's obviously by design. If an accident were to occur—such as slipping or losing focus and not paying attention to how close to the edge of the treadmill you are—the attachment string will yank the magnet from the console, bringing the belt to a complete stop and saving you from a possible injury.
To restart or reboot the treadmill, all you would need to do is reattach the key to the console. It's a pretty important feature, and one that could help you avoid an unnecessary accident.
Does any Safety Key Work on a Treadmill?
Nothing is absolute, so it's hard to say whether any given key would work on every treadmill. As stated earlier, some keys are magnetic and attach to the console; others require a slide-in magnetic key; and some are embedded in the treadmill console.
A simple Google search should quickly provide you with a number of universal options you could choose from when it comes to a treadmill safety key.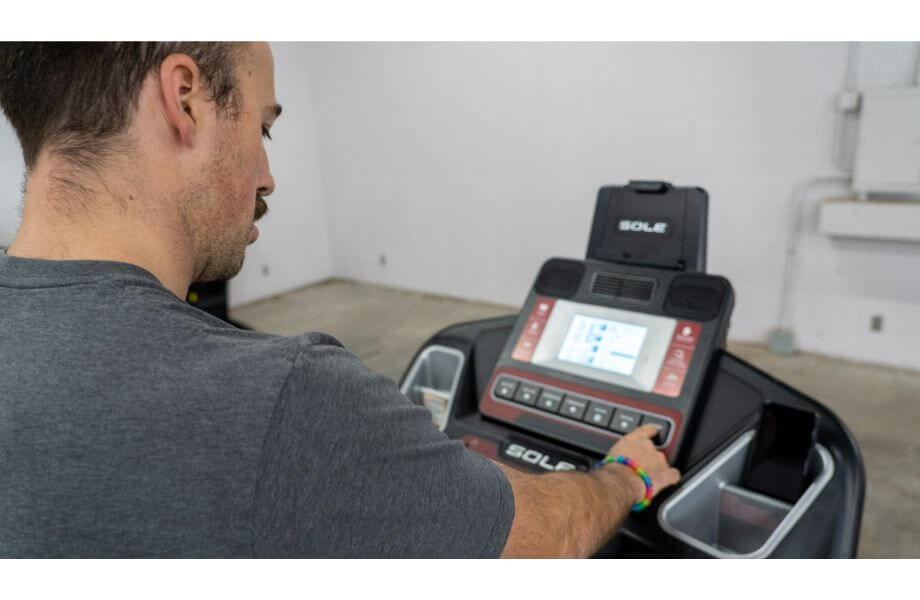 A quick look on Amazon, and you'll discover that for a few bucks you can get a universal safety key that works on a number of brands—one model, for example, will work on a whole host of brands including NordicTrack, Proform, Image, Weslo, Reebok, Epic, Gold's Gym, Freemotion, and Healthrider Treadmills.
Most brands, including all of the above and Schwinn, Nautilus and others, have their own safety keys, which you can order on the company's website. If you're using a Nordictrack treadmill, you may find that some models require a specialized key, which you can find by its unique part number, also called an OEM or "original equipment manufacturer" number.
And that might be the case as well for other treadmill models.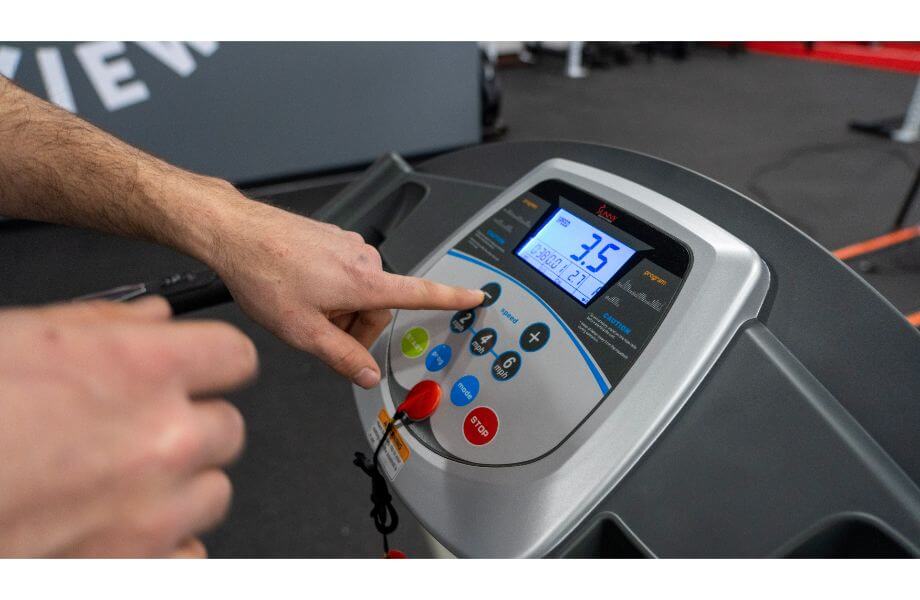 What Do I Do If I Lost My Treadmill Safety Key?
Life happens and things get lost. Anyone who's had to pack up and move can understand the feeling when you move a treadmill off the truck and into your new garage gym, only to find the safety key no longer attached.
Without the safety key, your treadmill won't be operable, putting your treadmill workouts on hold, at least temporarily. But don't panic. After giving up your search for the original key, your best bet is to check out Amazon.
RELATED: HIIT Treadmill Workout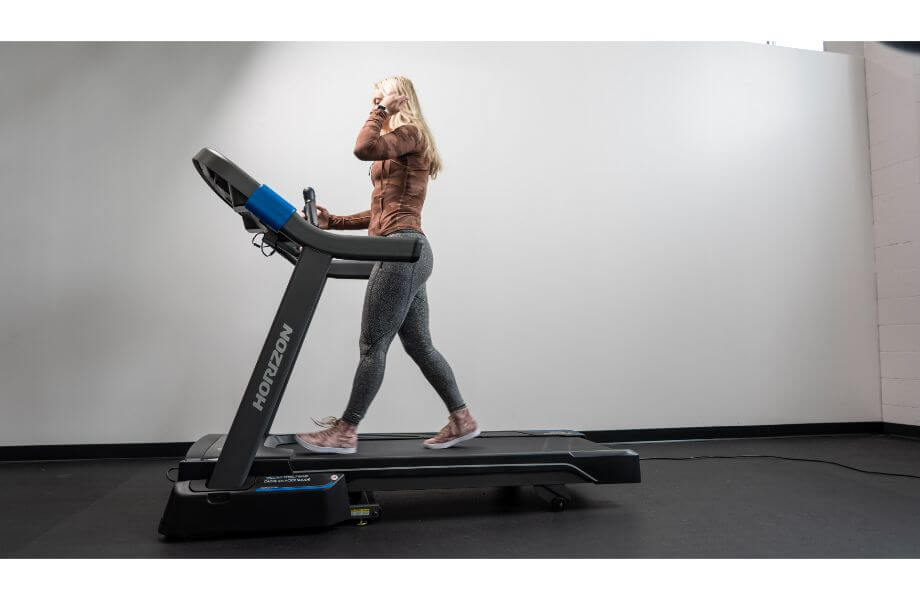 Typing in "treadmill safety key replacement" netted over 350 results, ranging in price from just under $4 to a little over $40 (which, for the record, this expensive model fits many treadmill models from brands such as Alliance, Pacemaster, Fitness Gear, Horizon, Bowflex, Landice, Lifespan, Livestrong, Merit, Pathfinder, Smooth, Sole, Sunny, Tempo, Triumph and Xterra).
It may seem easy to just order universal key, but for peace of mind, (and to avoid the hassle of returns), it may be wise to check your owner's manual and find the correct treadmill safety key part number.
Where Can I Get a Replacement Treadmill Safety Key?
You can find a treadmill safety key replacement on Amazon or other retailers—places like Best Buy might have them in store or online—or by checking with the manufacturer of the treadmill.
Either way, you'll want to look for an OEM, or "original equipment manufacturer" number, if you're not on the hunt for a universal key. A universal key will likely serve just as well, but for ultimate peace of mind, an OEM replacement key is best.
Can I Use My Treadmill Without the Safety Key?
If you want to put in the work in rigging the electrical or hiring someone who can, then it's possible to find a way to use your treadmill without a key. But if it only costs a few bucks for a replacement, why would you want to, especially considering you'll violate the terms of your warranty and set yourself—and your family and pets—up for potential disasters.
YouTube provides many DIY workarounds that can allow you to create your own fitness treadmill safety key or simply bypass the key and work on its own. But if anything goes wrong, instead of replacing your safety key, you're forking over big bucks for an entire treadmill replacement (or hospital bills!).
Will Any Magnet Work as a Treadmill Key?
It is hard to guarantee that there's a one-size-fits-all magnet. But as some treadmill keys rest on a small magnetic strip, finding one of a similar size should be a not-so-hard task. However, if your treadmill comes designed with a slide-in key, it may require a little bit of measuring to find the right size magnet to accommodate your treadmill. In tricky cases, it's best to find the exact part for your specific treadmill.
Final Thoughts
Accidents can happen to you or your loved ones no matter your experience level. Whether you've completed a Boston Marathon or just bought your first pair of running shoes, a slip on a treadmill comes with no advance warning, giving you no time to prepare for worst-case scenarios.
RELATED: How to Choose Running Shoes
So when a fitness product has an already built-in safety feature such as a treadmill safety key, it's worth utilizing, even if you feel silly being the only person attaching the clip to your running shirt at the gym—but especially if you're training alone at your home fitness center.
And if you lose your treadmill safety key, chances are a replacement treadmill universal magnet safety key is just a few clicks away.
You can likely also find a treadmill magnet security lock to keep from losing your key again. So for a few bucks, it's a much wiser and safer investment to buy one or two spares than to become a YouTube treadmill doctor and possibly make your treadmill situation worse.