We test and review fitness products based on an independent, multi-point methodology. If you use our links to purchase something, we may earn a commission. Read our disclosures.
Building a home gym can be an enjoyable and rewarding experience; it can also quickly become one of the most frustrating and expensive endeavors you take on. There's no right or wrong way to build your own home gym, many of the decisions and processes you pick come down to personal preference, however with this quick guide, you can ensure it goes as smoothly as possible.
For most, home gyms are something that don't happen overnight. Most of us dedicated home gym owners have spent years envisioning having a training area in our homes, and while it's unlikely we'll ever fully be able to build our dream gym, a little planning can go a long way.
In theory, working out at home can be very appealing. The thought of not having to drive to a crowded gym, waiting for equipment, listening to awful music, or just having to deal with one of the many hassles a commercial gym can pose is not something many of us look forward to. Before deciding a home gym is a better solution you need to ask yourself these 3 questions.
Do I have the space for a home gym?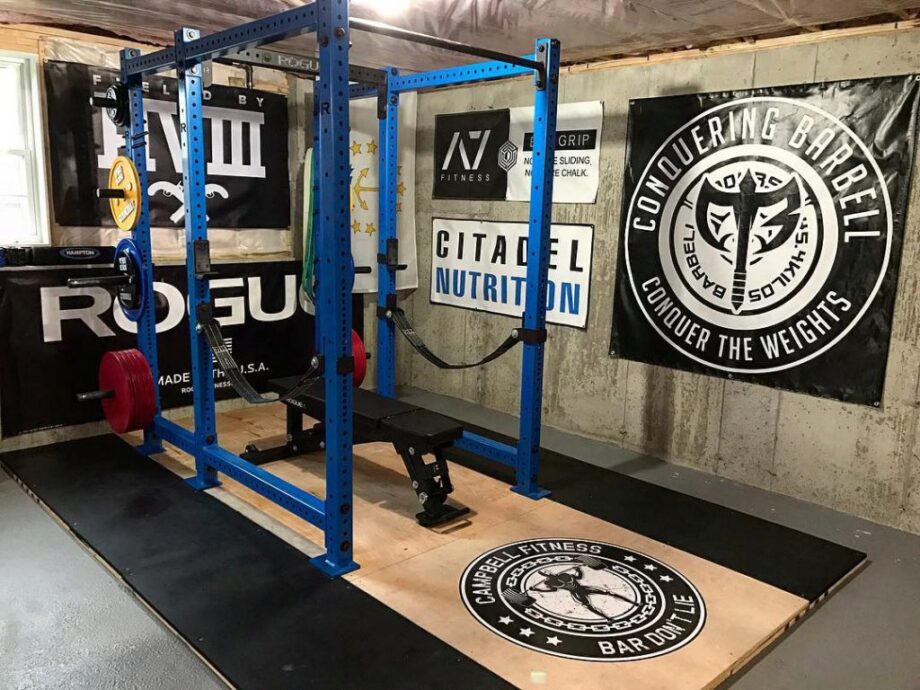 Now this, of course, is going to differ based off your training needs, size of home, significant other, kids, etc. However for most a good home gym will have some basics no matter what your preference is. This can include items like a power rack (or squat stand), bench, barbell, weights, treadmill or other cardio equipment, and more.
The most common locations at home tend to be in a garage or in an unfinished portion of a basement. If looking to build your space in your garage, are you willing to give up the luxuries of parking in the colder winter months? If building in a basement you must start to consider other things like ceiling height, floor space, and if you're married or share your living space with others, is it ok with them.
What is my budget?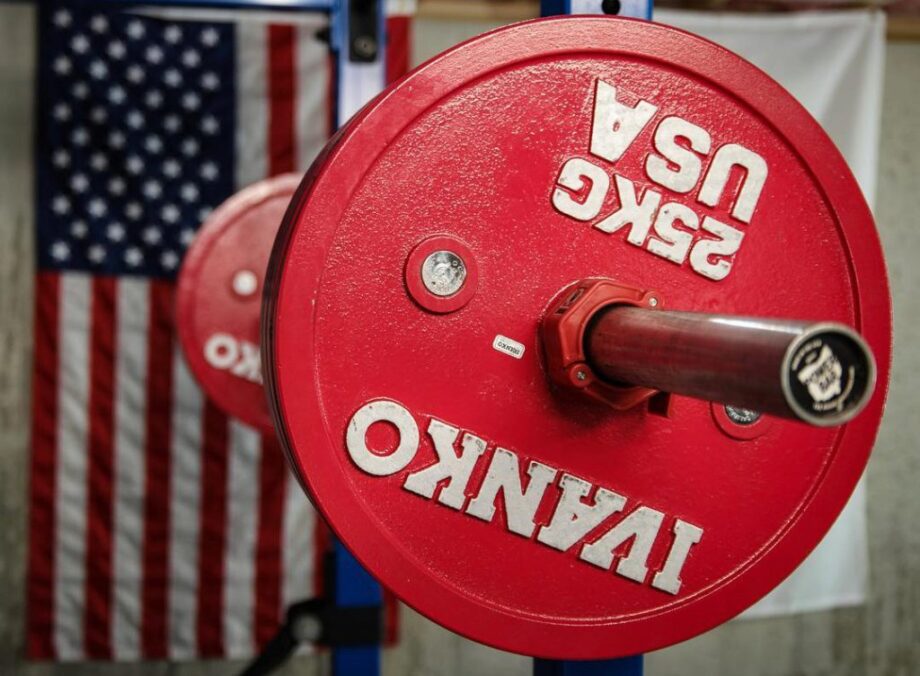 Chances are you're more than accustomed to commercial gyms (which may be one of the reasons you want to build at home in the first place). While commercial gyms offer many issues for most, one thing that can't be understated is they typically offer a wide range of equipment at a low monthly cost to you. In my experience, one of the most common comments I see on my videos of gym builds or equipment reviews is that it's way too expensive.
I hate to be the one to break it to you *SPOILER ALERT* building a home gym is not cheap. That's not to say you can't make budget-friendly choices (more on this later), but good quality equipment that will last, will also set you back in the wallet department. A good rule of thumb when planning your initial build is to determine how much money you plan on spending, and reference your budget throughout the process.
Can I guarantee I will consistently train at home?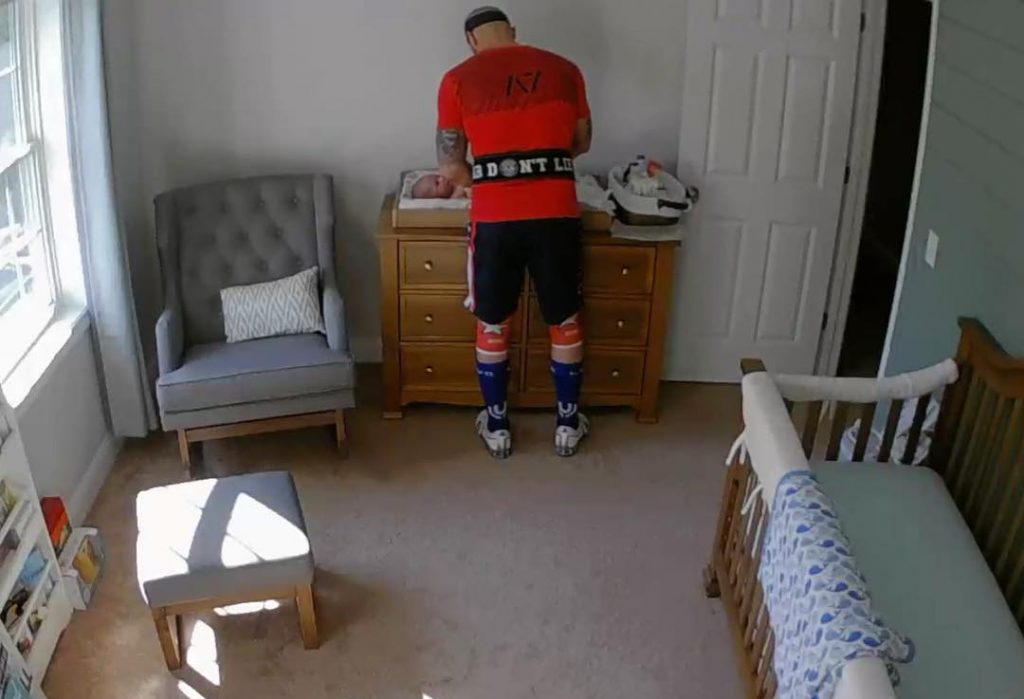 In the short-term, this may seem like an easy answer. Of course you will, that's why you're buying the gym in the first place. Unfortunately for many, the long-term answer isn't as easy to predict. There are several reasons why many people are unable to train at home, we'll talk about some basic tips later on to help you here, but there's a reason many home gyms end up on Craigslist or double as a good place to hang clothes on.
Ok so you have the space for a home gym, you have set aside a budget to fund it, and you're sure you'll be able to train at home. Now what? I won't use this article to go over which specific pieces of equipment you should get (there's already a ton of great articles here that can do that for you). Instead, I'll use the subjects of the 3 questions we've already answered to help give you some guidance.
Making the Most of Your Space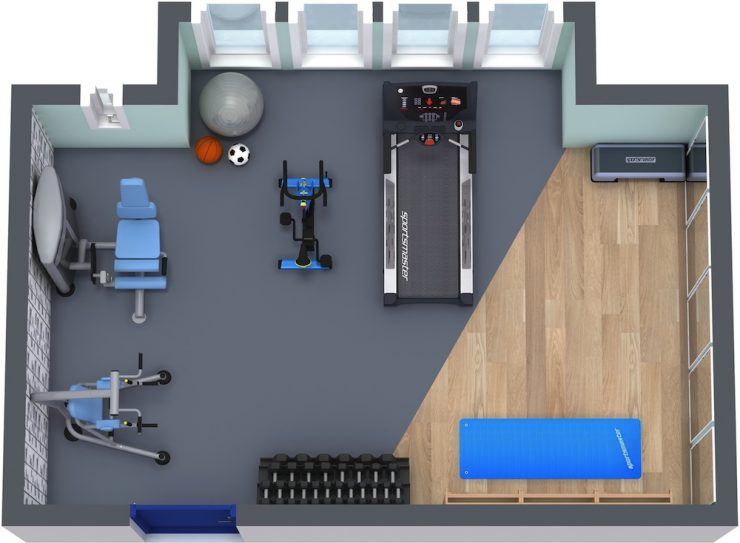 One of the things I would suggest doing is putting together a floor plan of where you want your gym to go. Then, as you consider adding pieces you cannot only see if they'll fit within the space, but how they'll fit as well. Think about it like a game of Tetris, sure you can cram a lot of things in your space, but do they fit and make sense?
This is also a good time to prioritize the equipment based off your training style. Personally speaking as I train for powerlifting, my main focus is being able to squat, bench, and deadlift. Outside of a cage or squat stand where I could also bench, all I really would need are weights and a barbell. Take some time and look at your preferred style of training when making your own choices.
Sure, a leg press would look awesome in your garage, but it's not very space efficient and you could do tons of exercises with just a barbell instead (back squats, front squats, lunges, etc.). It might be a good idea to write down what you consider must-haves in the order of importance (I'd suggest doing this on the floor plan you've made to keep everything together).
Spending Your Money Wisely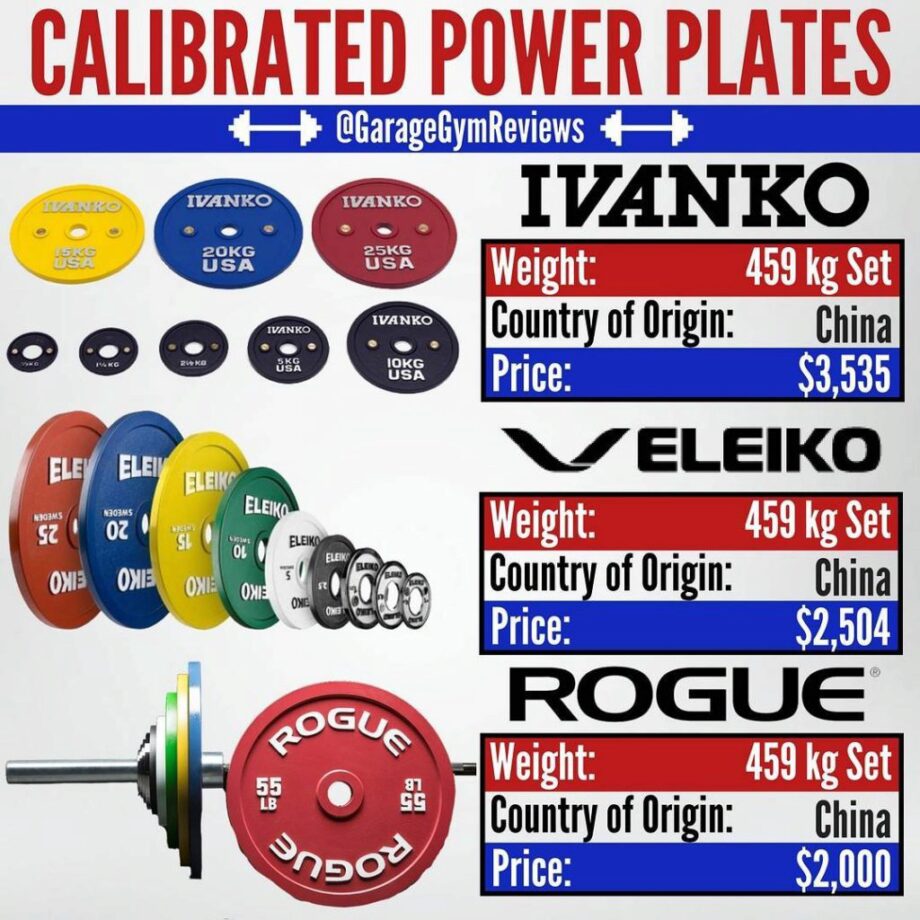 Budget is tricky. For most, we want to spend as little as possible, but sometimes the trade-off isn't worth it. Take the number you had in mind for your budget and start pricing out some of the items you listed on your must-have list. You may quickly discover some of those items quickly go from "must have" to the "maybe" pile.
The key here is to find items that won't break the bank, but also won't break from being cheaply made. This is where research can greatly benefit you. With many of these pieces of equipment, it's not easy to find them locally in a store so you can get your hands on them and test them out. It's also very costly and a painful experience to return items purchased online. I would suggest utilizing sites like this one as well as venturing on to YouTube and searching our reviews/testimonials from people who own the equipment.
Sometimes you'll find some very low-priced equipment locally or through online suppliers, however, I would stress not to let money be the deciding factor in your purchase. Often times the cheapest options cost less for a reason, mainly they're not built well (low weight capacities) or will easily break over time.
In my mind, it makes sense to invest in equipment that you'll be able to use (and progress) with for several years. You should also ask yourself if you'll be happy with the equipment 5 years from now, or if you think you'll eventually want to upgrade to a better brand/piece.
I've always been of the opinion that youbuy nice or end up having to buy twice. If you don't have a problem with having to reinvest in upgrades then this may not apply to you. The good news is that there's always a huge 2nd hand market available for items if you do choose to resell.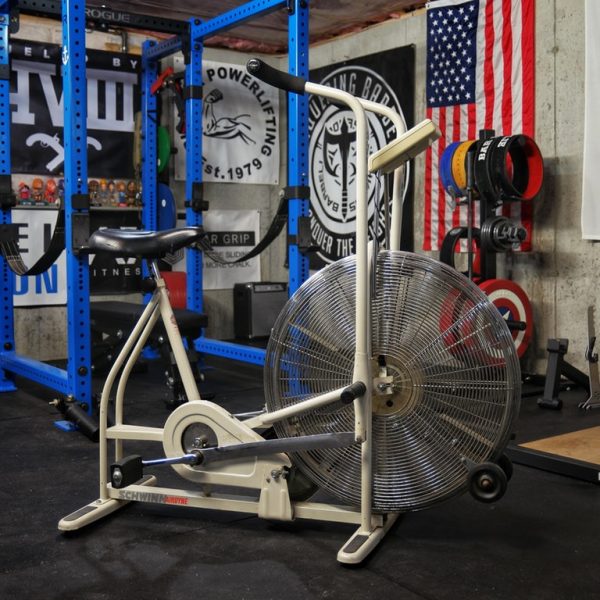 Speaking of 2nd hand, I'd highly encourage you to look locally for deals. As mentioned earlier, many home gyms don't end up being used, or people looking to upgrade their equipment over time. The 2nd hand market is a great way to get started building your own home gym. Not only do you save money on having to ship items ordered online, most 2nd hand equipment comes at a steep discount from their original price. This can allow you to stretch your budget for more items than going new for everything.
I should also note that overspending is something to be aware of. Just because an item has a high cost does not mean it's worth it. I believe in spending money on some of the essentials (like a rack and barbell), but depending on your preference you can save money by going with lesser brands on weights and other accessories. The goal here should be to buy equipment that will do the job you want of it, and last you for quite a while.
Regardless of if you buy new or used, be sure to have patience. Most companies have sales throughout the year (especially around the holidays). If you're planning a big purchase, you can end up saving hundreds of dollars. If buying used, keep your eye out for good deals. This may mean you won't be able to buy everything all at once, but you can score some really good finds if you're patient and persistent.
Tips for Training at Home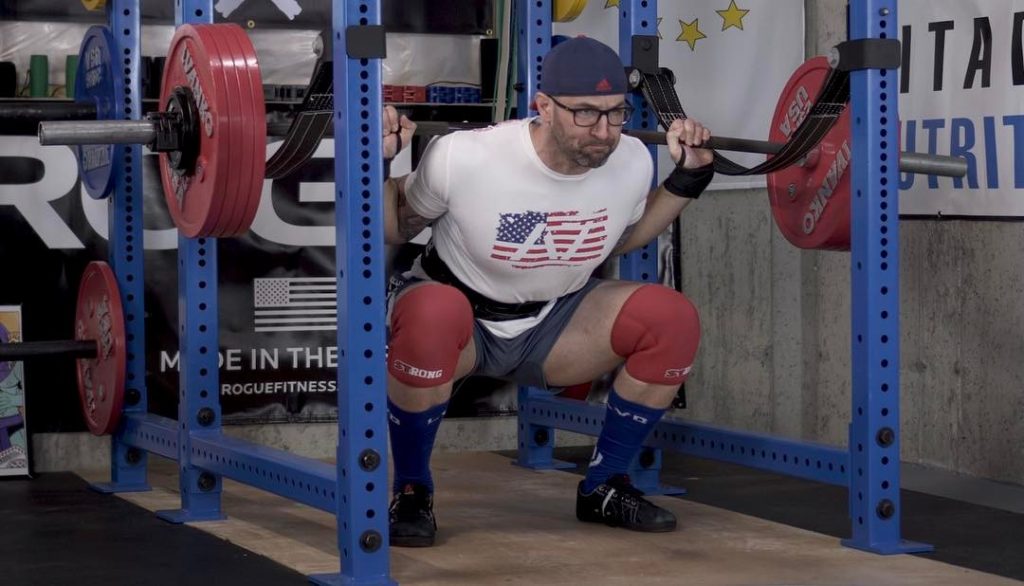 Training at home seems like an awesome idea, however it doesn't always work out for everyone. Here are some quick tips that have helped me:
Have a defined space, this way it also doubles as a getaway and doesn't seem like you're still at home
Buy equipment that's catered to your training style. If you don't have the equipment you need, you'll find yourself still wanting to go to a commercial gym.
Invest in good equipment. People ask me do I miss going to a real gym. My answer? Not at all. I have nicer equipment than I'd find locally. Plus it's "mine." I take a sense of pride being able to do what I love in the comfort of my own home.
Set aside a dedicated time to train. One of the perks of training at home is you always have 24/7 access, however, unless you make time for yourself, you'll quickly find the day is over and you don't have the energy.
Make the most of your time. Being at home allows you to do things you can't (or shouldn't) be doing in a public gym. Things like playing on your phone, turning on a tv show or movie, getting a sandwich between sets of squats, etc. These things all eat up valuable time you could be using to get your training in. If you set aside an hour a day to train, but spend half the time messing around, you'll quickly find yourself neglecting your space/time.
Pick the right program for you. If you're not having fun and seeing the results you want, you'll be unlikely to use your gym space. Make sure your training goals align with what you enjoy.
At the end of the day, your home gym should be everything you want it to be. If you're going to take the time and monetary investment required, make sure you go about it the right way. Hopefully, this article, and this site for that matter, can help you make the most informed decision possible.
As mentioned I'd highly suggest putting together a floor plan, listing your ideal equipment, and then comparing this to your pre-determined budget to be used as an aid in helping you make your final decisions. Good luck and welcome to the wonderful world of home gym ownership.
About Brandon Campbell Diamond
Brandon Campbell Diamond is a corporate slave by day and a mediocre YouTuber and powerlifter in his free time. Brandon's best competition lifts are as follows: 272.5kg/601lbs squat, 152.5kg/336lbs bench, and a 292.5kg/645lbs deadlift. You can follow Brandon on Youtube here, or on IG here to get training advice, equipment reviews, and more.