We test and review fitness products based on an independent, multi-point methodology. If you use our links to purchase something, we may earn a commission. Read our disclosures.
For service members, being physically fit is a huge part of being able to do their jobs successfully. In order to even join the military and then remain in it, one has to be able to pass frequent fitness tests. As a result, staying in shape often becomes a must and, over time, becomes ingrained as just a regular part of maintaining one's overall well-being.
However, one thing that's often overlooked is what veterans do to maintain their physical health after they've completed their military service. Just because they no longer have to do military fitness tests doesn't mean that strength training and cardio should take a backseat. After all, for many, following an exercise program is more than just staying in physical shape; the exercise and mental health link is strong, as exercise is a key stress reliever.
We think it's only fitting to create resources for veterans who have played a vital role in defending our nation. Below, you'll find seven workout programs that benefit veterans, active duty military, and even those who are simply looking to help veterans and be more involved. 
RELATED: Military Discounts on Home Gym Equipment
VETWOD
Website: https://www.vetwod.org/
What It Is:

VETWOD is a non-profit organization that was founded in July 2017 by Weezy Shumaker and Sebastian Paz. Weezy had experience with competition management, and Sebastian had served nearly eight years in the Air Force as a firefighter/EMT. They decided to collaborate on a charity event in 2018, and from that experience, VETWOD was born.
VETWOD is an outlet for not only active military and veterans but also first responders. Their goal is to use fitness to help individuals cope with the invisible scars from their previous and continued service. Additionally, by partnering with individuals in the community, businesses, and other non-profits, they're able to create a support system where people can heal and thrive.
How It Helps Veterans:
VETWOD provides support in multiple ways, such as through scholarships, online competitions, and selling merchandise.
Scholarships
Three types of scholarships are available: in-person, remote, and community support. The in-person scholarship will help cover gym membership costs (CrossFit preferred). The remote scholarship provides someone with three months of access to an online fitness program and also gives them the equipment to get started. Lastly, the community support scholarship includes an equipment sponsorship and/or a competition, event, or training sponsorship.
Online Competitions
VETWOD is well-known for its online competitions, which are held yearly in the fall. In addition, satellite events are held throughout the year to raise funds while also providing awareness and education regarding veteran suicide.
Merchandise
If you visit VETWOD.com, you'll see that they sell apparel, tumblers, headbands, and various other items. For every purchase, they use a portion of the funds for individuals in need and organizations.
How to Get Involved:
On their website, you can apply for a scholarship or donate funds to support those in need.
The Murph Challenge
Website: https://murphfoundation.org/
What It Is:
The Murph Challenge is an annual fundraiser of the LT. Michael P. Murphy Memorial Scholarship Foundation. In 2005, Navy Lieutenant Michael Murphy died during combat operations in support of Operation RedWing. To acknowledge Lt. Murphy's service, sacrifice, and love for education, his family decided that one of the best ways to honor him was by awarding scholarships.
The Murph Challenge, which is a physically and mentally tough workout typically performed around Memorial Day, has raised over $2,000,000 for the scholarship fund thus far. The workout involves a 1-mile run, 100 pull-ups, 200 push-ups, 300 air squats, and another 1-mile run, all while wearing a 20-pound weighted vest or body armor. Those who participate will undoubtedly be pushed to their limits while also being reminded of the sacrifices made by our military.
How It Helps Veterans:
One significant way the foundation helps veterans is by providing scholarships to those in undergraduate or graduate school.
How to Get Involved:
If you want to participate in the Murphy Challenge, just look for the official registration page and sign up there. Donating to the fund directly or purchasing items from their store is also possible.
RELATED: How to Train for Murph
Team RWB (Red, White & Blue)
Website: https://about.teamrwb.org/
What It Is:

Known as America's leading health and wellness community for veterans, Team RWB is a non-profit organization whose mission is to enrich veterans' lives. Mike Irwin, the founder, established Team RWB in 2010 after many years of running and raising funds for veterans' charities. He recognized the difficulties that wounded veterans experienced and decided to launch something where they could partake in workout activities and build friendships.
How It Helps Veterans:
Team RWB helps veterans prioritize their well-being through physical and social activity. Using their app, individuals can access in-person and virtual events to connect with veterans, their family members, and supporters. In addition, there are various activity groups, such as cycling, yoga, rucking, running, and more, that help people create a healthier lifestyle.
Team RWB also hosts major events, like the Old Glory Relay, which is 50 days and 4,000 miles long. Participants can run, ruck, walk, or cycle to help raise funds for veterans. This non-profit also partners with other organizations to raise funds by doing 5K and 10K races and various course challenges.
How to Get Involved:
If you want to join the team and participate in in-person and virtual events, it's best to download the Team RWB app or create an account on their website. Those who want to volunteer with Team RWB's local chapters should create an online account and contact local leaders. Donating is possible, too, and can be done by just visiting their website.
WarriorWOD
Website: https://www.warriorwod.org/about
What It Is: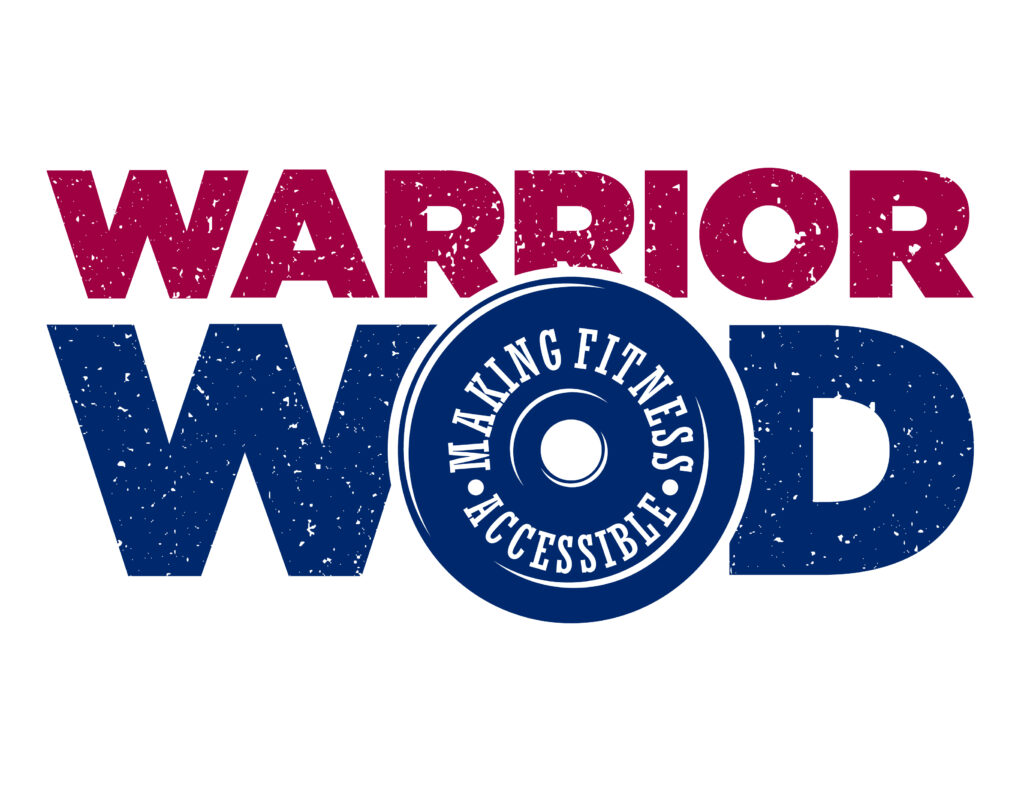 The non-profit, WarriorWODn was founded in 2021 by Marine Corps veteran Phil Palmer. After personally struggling with his invisible wounds and not finding complete relief from the Veterans Affairs, he saw value in nutrition and exercise. Today, his goal with WarriorWOD is to provide treatment to as many veterans as possible.
How It Helps Veterans:
WarriorWOD views exercise and nutrition as a prescription for recovery. Therefore, each military veteran who joins the program receives a six-month gym membership that accommodates the fitness modality of their choice. They also meet veterans where they're at physically, so if, for example, someone has issues performing upper body workouts, they can receive guidance through this program.
In addition to the exercise component, veterans will receive nutrition coaching. They'll meet with a virtual nutrition coach to discuss their current eating habits, fitness goals (weight loss/gain), and how to eat healthily. Program participants also get access to a local In-body machine to learn their lean muscle mass and body fat percentages easily.
Although fitness and nutrition are this veteran program's core components, mentorship is also important. Participating veterans are assigned to a mentor who likely shares their experiences and mindset. Having a mentor helps veterans stay motivated and accountable throughout the program, which is what is needed for their post-traumatic stress recovery.
If veterans want to remain eligible, they must go to the gym twice weekly and check in with their mentor and nutrition coach at least once every two weeks.
How to Get Involved:
If you're a veteran who'd like to join this program, complete the online application and have your DD-214 paperwork ready to upload. WarriorWOD reviews applications every quarter and makes selections based on the severity of the Veterans' needs and current funding.
Those interested in donating can do so directly on the WarriorWOD website. Donations will go toward gym memberships, nutrition coaching, and mentorship.
Operation Enduring Warrior (OEW)
Website: https://www.enduringwarrior.org/
What It Is: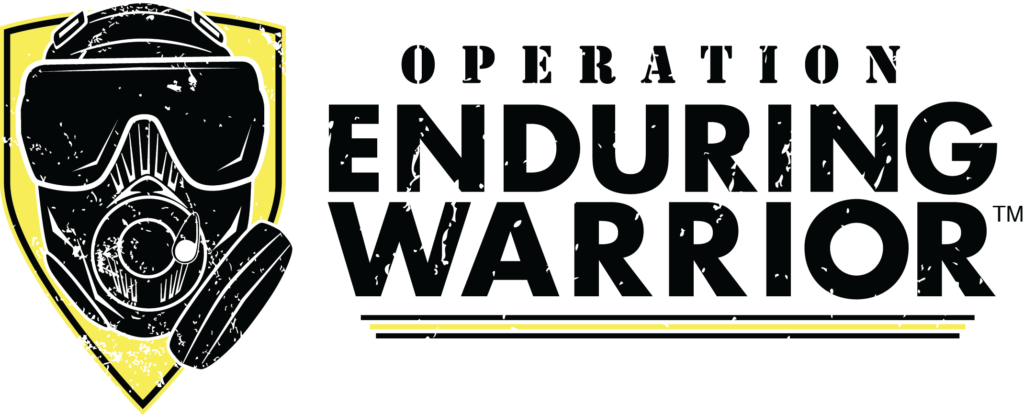 Operation Enduring Warrior is a 100% volunteer-run non-profit program that greatly empowers and inspires the military community. The organization was founded by U.S. Army, Marines, Air Force, and Navy members in 2013. They aim to rehabilitate America's wounded military and law enforcement veterans physically, mentally, and emotionally.
OEW has various programs to help participants overcome the various trials and tribulations they now face due to their wounds. Through activities that foster teamwork and perseverance, people can overcome what they thought was once impossible.
How It Helps Veterans:
OWE provides support to wounded veterans in many ways. For instance, their archery program teaches participants the sport while developing precision and mindfulness skills. There is a skydiving program, too, where veterans receive extensive training that leads to a USPA A-license certification.
OWE also has athletic events where veterans and their supporters can partake in physically challenging activities like obstacle-course racing, hand cycling, and triathlons. In 2018, they launched something even more rigorous, known as the Adventure program. These are more difficult than their typical athletic events and involve doing activities like multi-day bike tours, mountain climbing, rucking, and more.
How to Get Involved:
If you're a veteran wanting to join one of OWE's programs, complete the honoree application on their website. If you'd like to volunteer, there are many options for that too. Volunteers can support honorees, help in the finance department, coordinate events, do video editing, and more.
Wounded Warrior Project
Website: https://www.woundedwarriorproject.org/programs/physical-health-wellness
What It Is:
The Wounded Warrior Project (WWP) is a non-profit veteran services organization formed in 2003. They offer a vast array of programs for wounded veterans that experienced a mental and/or physical injury on or after Sept. 11, 2001.
How It Helps Veterans:
Through their Physical Health and Wellness Program, WWP provides multi-week coaching sessions. They teach veterans and their family members about nutrition, movement, and skill-building using in-person and online tools. For example, they tour grocery stores to identify healthy food options, take cooking classes, build workout plans, and learn basic yoga poses.
In another program, known as the Adaptive Sports Program, veterans can participate in modified athletic opportunities designed for their individual abilities. Therefore, those with traumatic brain injuries, limb amputations, visual impairments, and more may qualify. Through clinics, they learn how to use adaptive sports equipment, enhance their physical fitness, and develop athletic skills. In addition, they can connect with other veterans and those in their community.
How to Get Involved:
Veterans wanting to participate in these free fitness programs must register on their website. If you're not a veteran and want to give support, you can donate, complete a 5K to raise funds, become a community partner, and more.
Semper Fi & America's Fund
Website: https://thefund.org/about-us/
What It Is: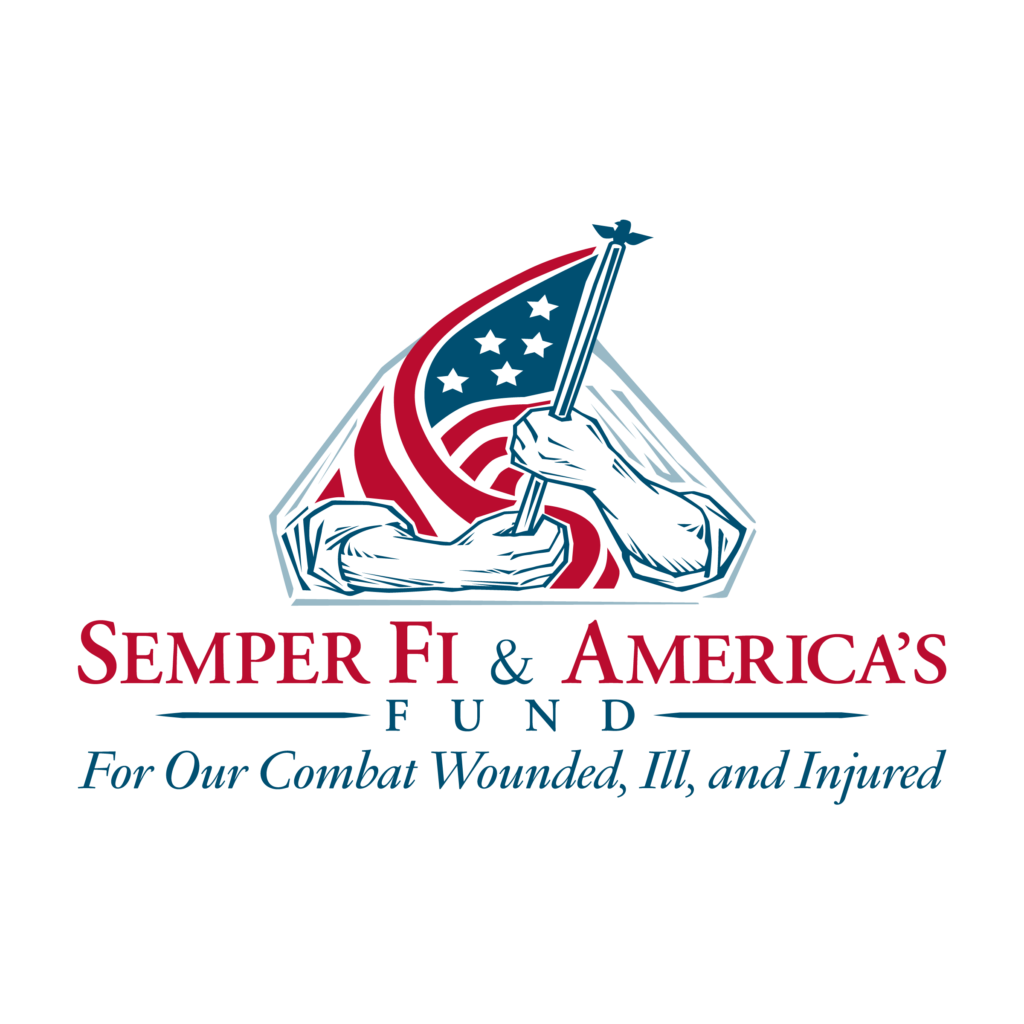 Semper Fi & America's Fund is a non-profit organization founded in 2003 by military spouses. They provide needs-based support to critically wounded, ill, and injured service members, veterans, and military families who need financial assistance.
How It Helps Veterans:
In order to raise funds for veterans and others in need, the organization hosts various events like barbecues, bake sales, golf tournaments, and more. There is also an option to be a community athlete, where individuals can compete in 5K runs/walks and other competitions to raise money and awareness. In addition, they provide a 16-week training guide for individuals to prepare for their upcoming marathons.
How to Get Involved:
Veterans interested in financial assistance can apply online or call for more information. In addition, civilians, active duty military, national guard members, veterans, and others wishing to donate or compete in athletic events can complete an online form to get started.
Our Final Thoughts
Some of these innovative workout and benefits programs were created by veterans themselves who were looking for a way to return to civilian life and find a sense of purpose. These fitness programs have been a great way to honor and connect with veterans and military families while also showing appreciation for their service and sacrifice.
Therefore, whether you're a veteran looking to stay fit and connected with your community, or a civilian looking to support veterans and their families, these workouts are a great way to get started on your fitness journey.
Overall, honoring veterans through various workouts is a powerful way to remember their sacrifice, promote physical fitness and wellness, and unite communities. At Garage Gym Reviews, we see you, honor you, and sincerely thank you for your service.
Other Resources & Support
If you're a veteran looking for other forms of assistance outside of workout programs, please consider the resources below.
GRIT for Veterans: GRIT stands for Get Results in Transition and is a mobile app that can be used by service members, veterans, and their family members. The goal of this program is to help them successfully transition from military life to at-home life. By using resources that prepare them for the future, the hope is that they'll bounce back, gain new opportunities, and have what they need to adjust to new social norms.
One Tribe Foundation: In 2013, a social media movement was started when the Veterans Administration reported that approximately 22 veterans and active military members die by suicide daily. By 2015, this non-profit was formed with a mission to raise awareness and combat suicide by providing traditional and non-traditional therapies.
Step Forward Academy: Finding a career can prove somewhat challenging for veterans after the military. However, connecting with this non-profit can help veterans receive the mentorship and coaching they need to fulfill their career goals.