We test and review fitness products based on an independent, multi-point methodology. If you use our links to purchase something, we may earn a commission. Read our disclosures.
The Iron Neck is one of the best tools currently available to train the neck. Ditching the large and costly machines, of old, The Iron Neck provides a versatile piece of equipment that provides an equally effective workout in a much smaller, cheaper, and more portable package.
Iron Neck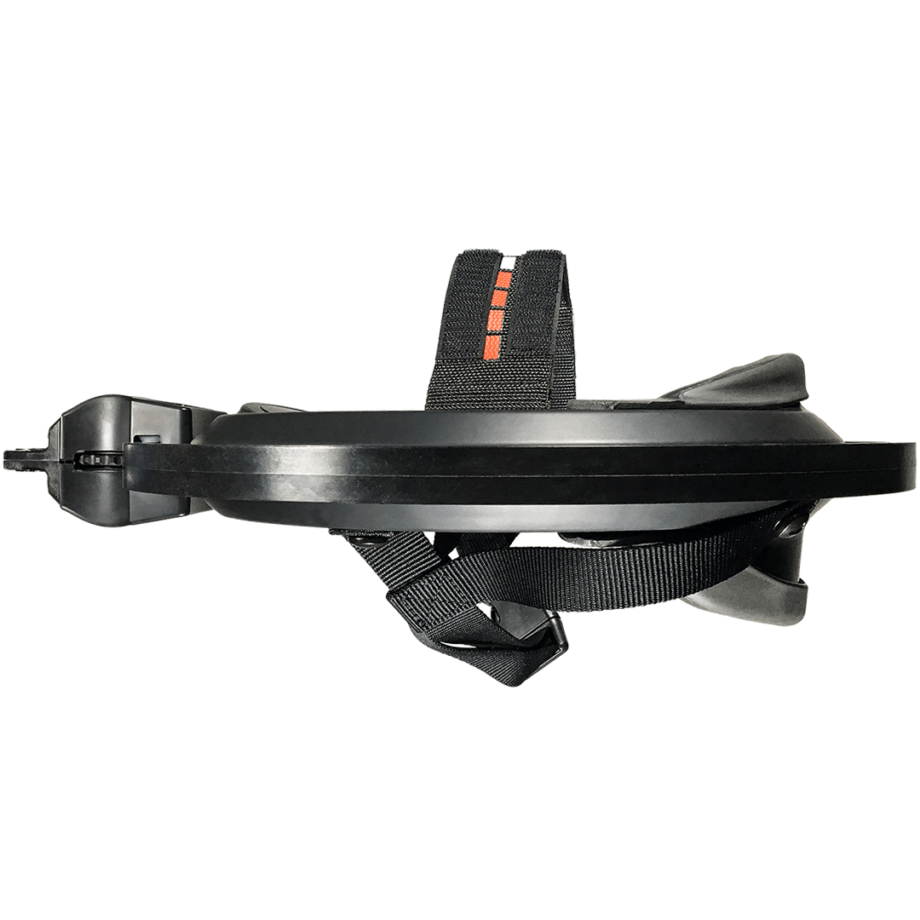 Iron Neck Pro
Iron Neck Pro offers full range isometric and concentric neck training with fully-adjustable rotational resistance. A built-in adjustment dial and braking system allow you to change the level of concentric training to your desired setting, meaning multiple athletes or patients can use the device and quickly customize it between workouts."‹"‹"‹"‹Iron Neck Pro works with any weight-loaded cable pulley system, pneumatic resistance machine or resistance band. With our resistance bands, you can use the Iron Neck anywhere. The cinch anchor securely loops around any stable vertical post (i.e. squat rack, structural column, goal post, basketball hoop, etc). Clip one end of the resistance band into the cinch anchor and the other into the Iron Neck and you're good to go!- Clips into cable pulley or resistance band for linear resistance - Adjust Fitting System uses air to get an optimal fit on head - Adjustable rotational resistance - Anti-microbial foam wipes clean with disinfecting spray
Why You Should Train Your Neck?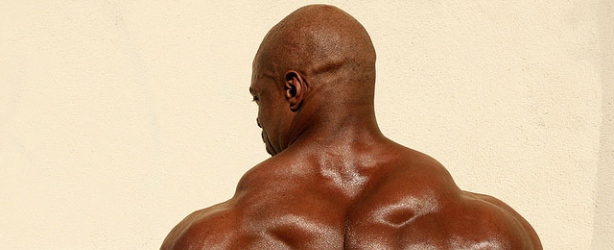 There are a lot of exercises available for training the body. For the most part, the suggestion we often give out and one that most of the experts in "training" prescribe, is to focus on the large compound movements. Things like squats, deadlifts, and presses have the most bang for the buck impact on the body. For instance, although the back squat is often viewed as a lower body exercise, when done heavy enough, there is enough of strain on the user that nearly every muscle fiber in the body is used to help raise the body from the ground to standing.
Although we suggest mainly sticking to the compound movements, that doesn't mean we recommend staying away from accessory work. Accessory work as shown by Louie Simmons of Westside Barbell and many others can prove to not only make one stronger, but also more balanced and flexible. Most people are aware that they should do accessory movements to build up lagging body parts, but when was the last time you trained your neck?
Most people neglect the neck, and for good reason, the ways to train it are somewhat limited. Sure you could get a leather harness and attach some plates to it, but not only can that take excess time, but it's also awkward and less than optimal.
The reasons for strengthening your neck are vast, but the main ones that cause me to do so are to improve my posture, reduce concussion risk when playing sports, and to prevent neck pain. A strong body part is just that, strong, and I don't strive to have a weak part anywhere on my body (because a chain is only as strong as its weakest link.)
The neck should be trained for the same reasons you train all other parts of your body, to produce the strongest and most capable physical body you can.
Unboxing
The Iron Neck showed up on my doorstep in a nicely branded box. Although I sometimes worry that my neighbors will see the awesome training equipment resting near my door and be engulfed with jealousy, I do like seeing companies put time into their packaging.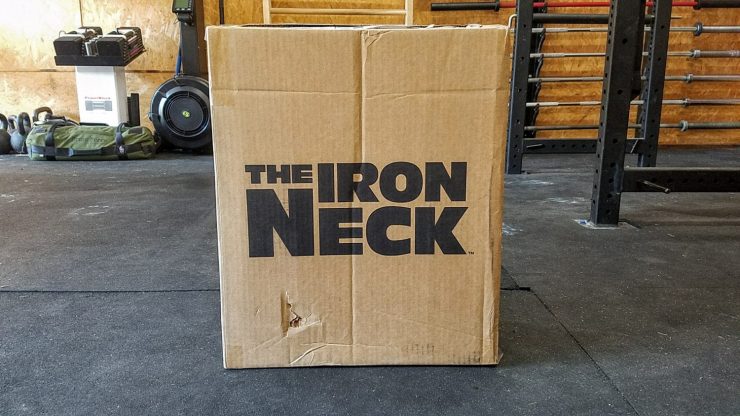 Upon opening the box, I was pleased to find that they padded The Iron Neck with high-density foam to protect it from the sometimes careless, other times overworked members of our society known as delivery drivers. The box contained (1) Iron Neck, (2) Stroop's resistance bands, and (3) some random swag.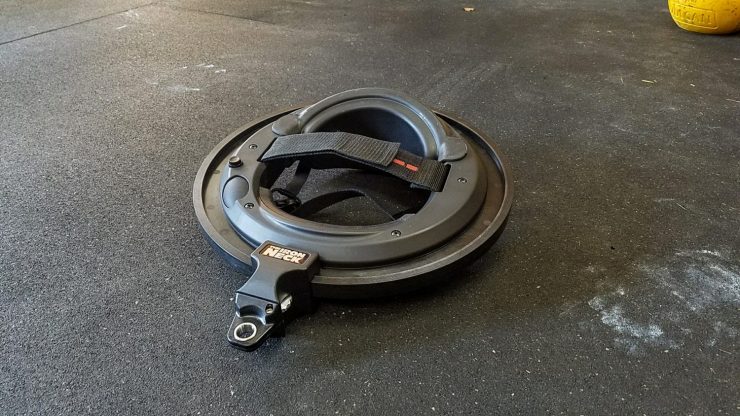 Once the packaging was disassembled, I placed the Iron Neck on the garage gym floor for a beauty shot.
The Iron Neck Review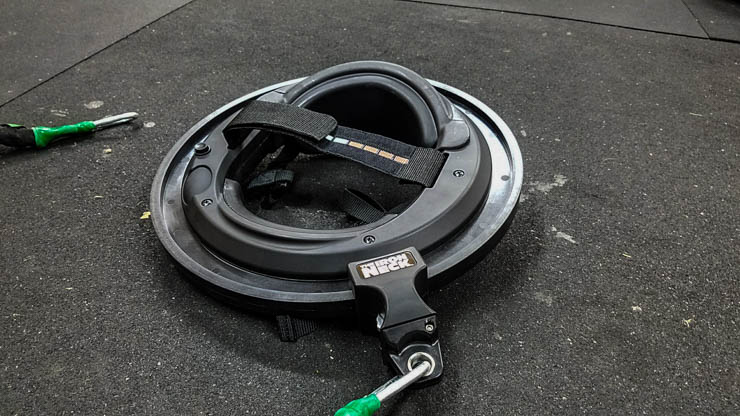 The Iron Neck is without a doubt a unique training tool. One look at it, even when it's merely resting on the ground or on the random gizmo's and gadgets pegboard on my wall makes you wonder what exactly it's designed to do.
In a fitness world dominated by bars and plates, a plastic hat looks like something more out of the construction world (or even Mortal Kombat) than a training device. However, my initial thoughts upon the first impression of the Iron Neck are justified because no one I know spends much/if any time on strengthening and improving the ROM of the neck.
First, let me address those who refute the price. The Iron Neck is not to be compared to the leather harnesses that have a chain and attach to weight plates. Although those can undoubtedly strengthen the neck, they are awkward, uncomfortable, and compared to the Iron Neck work the targeted muscles in a different manner. The Iron Neck is designed to replace the 4-way neck machines seen in any to collegiate and professional football program while at the same time improving the range of motion of the neck.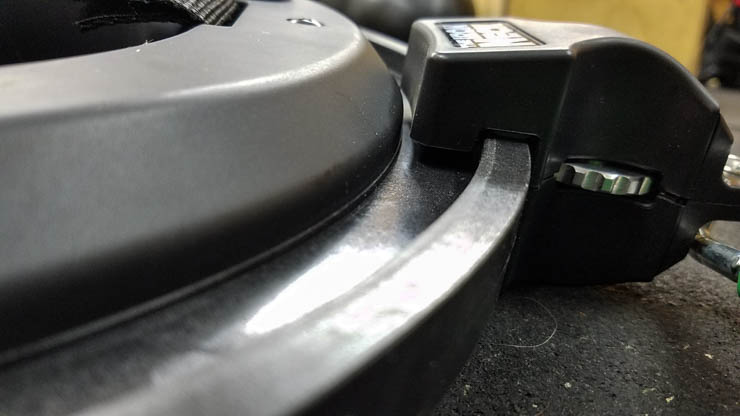 As always, let's start with the build quality.
The Iron Neck, although not being around for a very long time, is very much refined from previous iterations. In fact, the initial product was called the Halo and boasted the same heavy and overly done metal construction of its likely often confused counterpart, the Halo Brace. The team behind the Iron Neck decided to go back to the drawing board to create a much more refined, and less expensive version of a product that does exactly what it claims.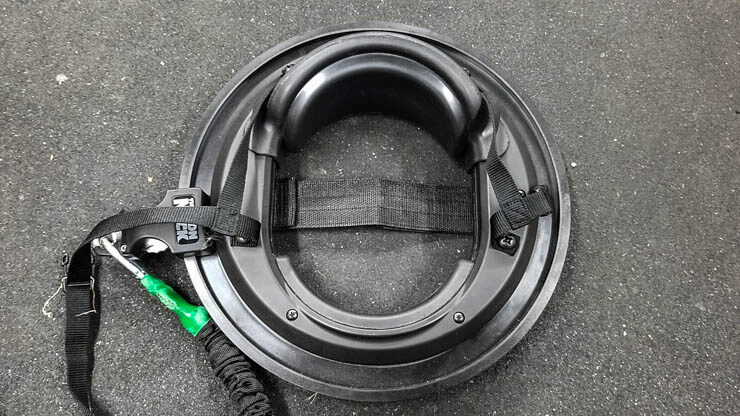 The Iron Neck I'm reviewing today is not only light and durable, but it's also smooth, somewhat comfortable (more on that later), and at a much more reasonable price (more on that as well.)
The Iron Neck is made almost entirely of a hard ABS plastic that will not only take dings and dents that come from a gym setting, but is also extremely light. When the Iron Neck was previously made of metal, one of the biggest complaints was its weight. The stong, yet light plastic overcomes this problem in a solution that should provide an equal amount of durability over time.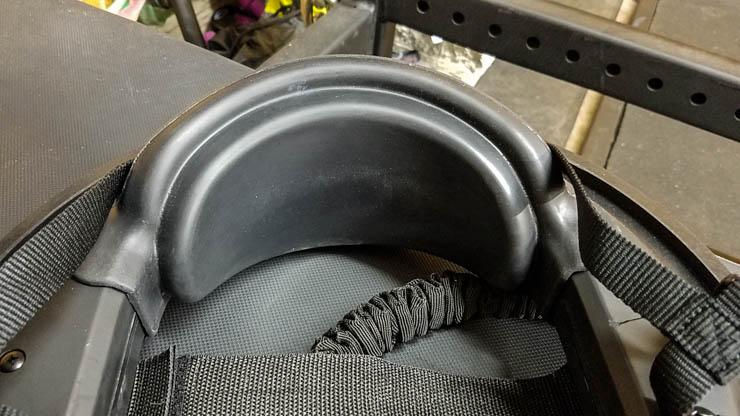 The inside of the Iron Neck is made of an anti-microbial foam (although if I were training multiple athletes, I'd suggest buying some skull caps) that allows the Iron Neck to provide some level of comfort, while a pump helps dial in the fit. The pump is essentially what you'd find on a blood pressure cuff and does an excellent job of making the Iron Neck fit your head at all angles.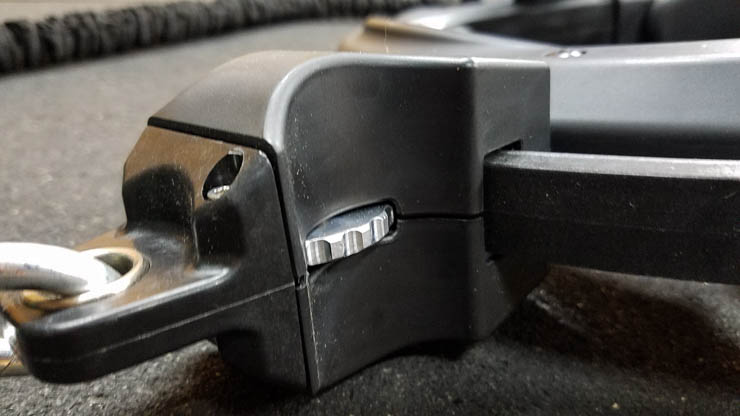 Along the outside track of the Iron Neck Pro is a connection point with a dial that allows the user to adjust the resistance. There is a cheaper model that has a fixed amount of resistance, but if you're going to spend this kind of money on a tool for strengthening the neck, then I would go with the Pro model. The addition of adjustable resistance is great to have, and the unit would be severely lacking if it wasn't available.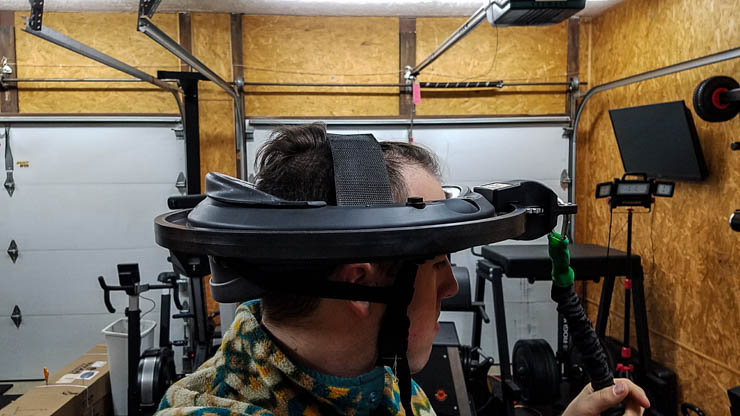 From a fit perspective, personally, I didn't notice much discomfort at any time during my testing with the Iron Neck. That said, I did have a couple other people try the unit who did claim to have some discomfort, although eventually, they were able to just work through it. Unlike waste sizes, heads are shaped in pretty different ways, so although the Iron Neck does fit the majority of users, there will be some that find it a bit uncomfortable. My biggest issue when sizing the Iron Neck was adjusting the top strap to make sure it sits on my forehead at the right height. Other than that, I didn't have many issues.
The Iron Neck can be used with either resistance bands or your standard cable machine. The biggest thing I found was making sure that the height of the band was horizontal to the attachment point of the Iron Neck.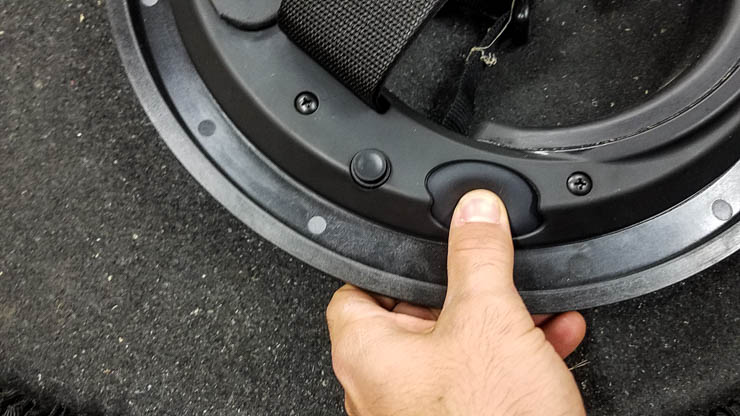 There are many different ways that the Iron Neck can be used and guys like Joe DeFranco have come up with some creative exercises to use the Iron Neck with, but I have yet to do something with the Iron Neck that doesn't leave me sore in places I've never been sore. Now, soreness is not the definitive metric for judging an exercises effectiveness, but I do like to gauge certain things based on how sore I am.
When I'm sore in muscles I haven't been before, that's a sign that I'm neglecting a part of my body that shouldn't be. The same thing happened the first time I decided to go for a run in my Luna Sandals. Having never spent much time training in a minimalist shoe, running in sandals left my feet tired and sore. I continued to build up my tolerance, and now I have no issues due to strengthening and lengthening the muscles in my feet.
The goal of the Iron Neck is yes, to strengthen the muscles that support the head, but it's also to increase the mobility of the neck. For athletes, a stronger and more flexible neck should in theory as well as practice reduce the likelihood of concussions.
RELATED: Best CrossFit Shoes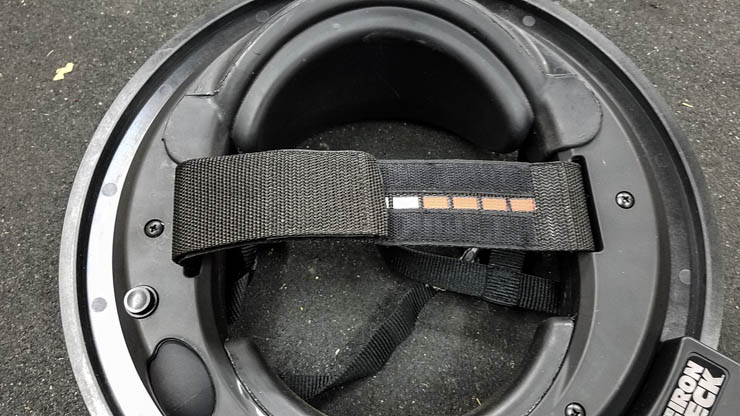 In 2014, the Journal of Primary Prevention published a study that tracked 6700 high school athletes in boys' and girls' soccer, basketball, and lacrosse over a 2.5 year period. Researchers captured anthropometric measurements, concussion incidents, and athletic exposure data and found that "for every one pound increase in neck strength, odds of concussion are decreased by 5%." That's a significant difference and enough to spend time strengthening the neck for all athletes.
The strengthening and lengthening of the neck and its musculature will also reduce and help to prevent neck pain. Too often we try to fix the problem instead of what's causing the problem.
My favorite exercise for the Iron Neck was using it for figure-eights. You basically attempt to draw a sideways figure eight with your nose, starting with tight loops and then making them wider as you get deeper into the reps. In addition to figure-eights, I did a lot of spins against the band tension.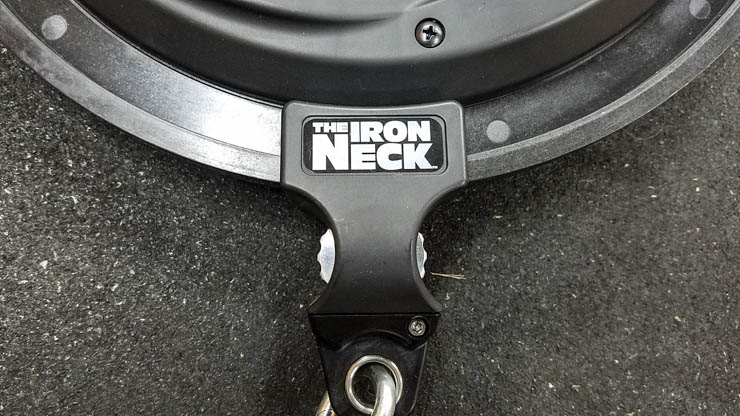 During use, you don't necessarily feel a crazy amount of strain, which is how it should be. But, the next day you definitely notice that the Iron Neck works the neck in a way that pretty much all of us are currently training.
One of the biggest comments I've gotten on Instagram when discussing the Iron Neck is its price. Although it was recently lowered, it's still more than some people feel it's worth. What must be understood, however, is that this is the only device of its kind, and it's incredibly effective. If you place value on training your neck or the necks of your athletes, then the price likely won't deter you.
Suggested Improvements
The Iron Neck is an effective piece of equipment, but there are a few things that I hope they continue to improve.
The first thing that needs to be improved is the comfort of the device. Although I didn't notice much discomfort, there were people I let use it that did. The current lockdown system is sufficient, but a majority of the R&D time should and likely is spent on this part of the device.
The second suggested improvement is for them to continue to lower the price. Although the price of the unit isn't much for a D1 Strength Program, it's still out of reach for many home gym users. I believe in the effectiveness of the Iron Neck and would like to see it reach a much wider audience. For that to happen, the price must be lowered.
I'm excited to see the Iron Neck continue to improve, although I'm very satisfied with the current iteration.
Full Rating
Iron Neck Pro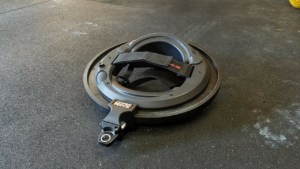 The Iron Neck is one of the best tools currently available to train the neck. Ditching the large and costly machines, of old, The Iron Neck provides a versatile piece of equipment that provides an equally effective workout in a much smaller, cheaper, and more portable package.
Product Brand: Iron Neck
Product Currency: USD
Product Price: 599.99
Product In-Stock: InStock
Iron Neck FAQs
Does the Iron Neck actually work?
The Iron Neck is one of a kind because it allows for gradual neck training with a full range of motion. As a result, the Iron Neck is particularly efficient in rehabilitating injuries in the neck and upper back.
Is the Iron Neck safe?
Yes, the Iron Neck is a safe and gradual approach to increase strength and range of motion.
Does the Iron Neck increase neck size?
To increase neck growth, you can employ a variety of workouts and regimens. However, when done with neck training equipment like the Iron Neck, they provide the best results. Using neck training equipment during exercises might help you maintain your posture.
What muscles does Iron Neck work?
The muscle of your neck provides support for your head, neck, and spine. The Iron Neck is primarily used to isometrically train the muscles of your neck. This indicates that your overall muscle length has not changed as a result of the musculature.
Where to Purchase
Iron Neck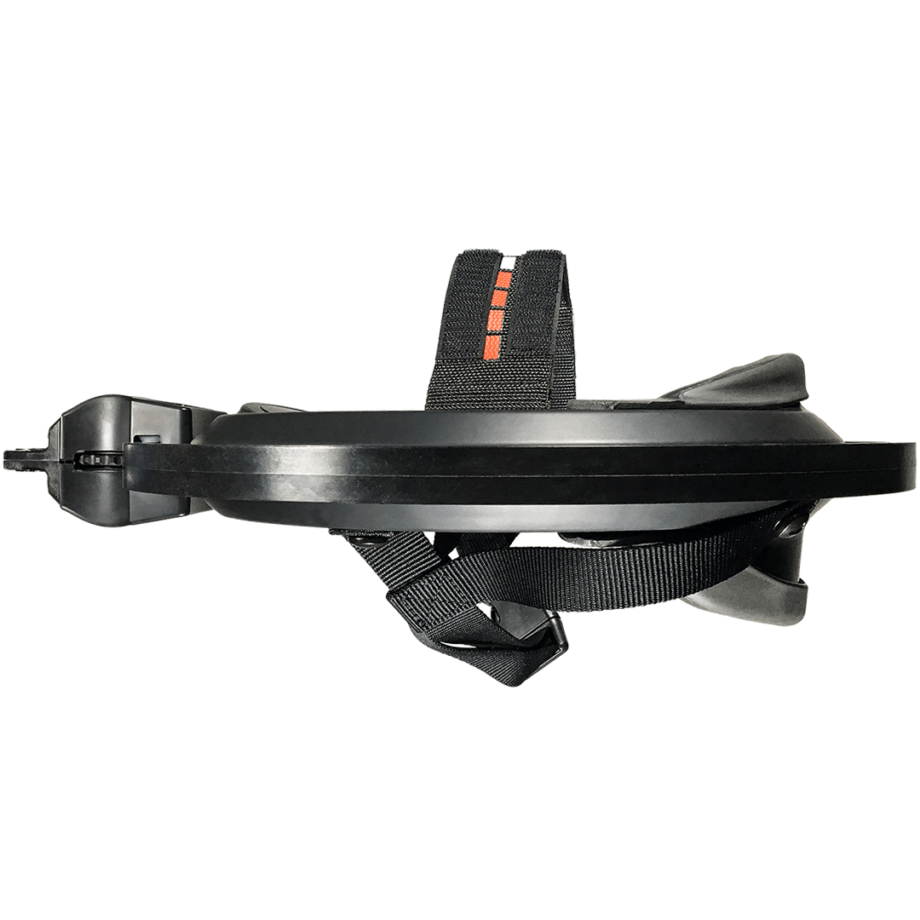 Iron Neck Pro
Iron Neck Pro offers full range isometric and concentric neck training with fully-adjustable rotational resistance. A built-in adjustment dial and braking system allow you to change the level of concentric training to your desired setting, meaning multiple athletes or patients can use the device and quickly customize it between workouts."‹"‹"‹"‹Iron Neck Pro works with any weight-loaded cable pulley system, pneumatic resistance machine or resistance band. With our resistance bands, you can use the Iron Neck anywhere. The cinch anchor securely loops around any stable vertical post (i.e. squat rack, structural column, goal post, basketball hoop, etc). Clip one end of the resistance band into the cinch anchor and the other into the Iron Neck and you're good to go!- Clips into cable pulley or resistance band for linear resistance - Adjust Fitting System uses air to get an optimal fit on head - Adjustable rotational resistance - Anti-microbial foam wipes clean with disinfecting spray