We test and review fitness products based on an independent, multi-point methodology. If you use our links to purchase something, we may earn a commission. Read our disclosures.
It's not often that Eleiko releases an all-new bar. So when they sent me the Hybrid Bar to test, I was ready to give it the respect and attention a brand like Eleiko commands. To add to the excitement, this bar was made with a never-before-seen coating that immediately sets it apart from so many other Olympic barbell competitors.
After using it, I can confidently say the Eleiko Hybrid bar has:
An excellent knurl for multi-purpose use
A fine balance between spin and sleeve stability
A sturdy construction that lives up to Eleiko's name.
Along with all of the positives, there are a few things I'm not too keen on with this bar. Eleiko bars are among the most expensive in the world and to me, some features on the Hybrid don't align with that.
Why You Should Trust Us
Barbells are my thing. I've spent years researching more than 100 barbells and have personally used more than 80 different bars of all kinds including deadlift bars,trap bars and specialty bars.
On top of that, we have a diverse team at Garage Gym Reviews responsible for testing and evaluating bars using our multi-step protocol. We make it a point to consider the bars' intended use and how the perspective on that changes from person to person.
It's pretty safe to say we know our barbells.
Eleiko Hybrid Bar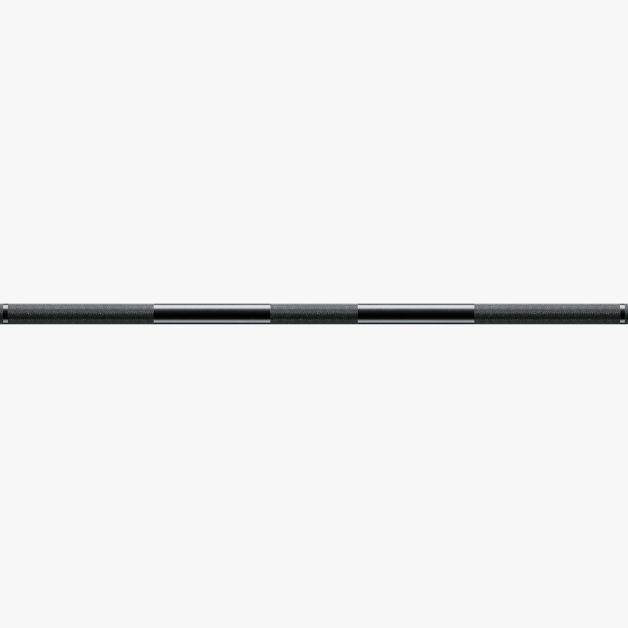 Eleiko Hybrid Bar
The Hybrid Bar combines distinctive elements from weightlifting and powerlifting into a single, do it all multi-purpose bar for lifters and facilities where versatility is paramount. It brings together a sleeve construction designed to balance the distinct rotational needs for weightlifting and powerlifting, a shaft tailored towards foundational strength lifts – squats, deadlifts and bench press, and a distinctive new proprietary corrosion resistant surface treatment
A Quick Look at the Hybrid Bar and the Eleiko Brand
If you've done any research on barbells, you've probably heard of Eleiko. The Swedish company is known for its high-end barbells, setting the standard for quality for over 60 years. Eleiko provides equipment for top-tier international level weightlifting and powerlifting meets.
Now you may be thinking, "Okay, Coop, but I'm not an international weightlifter. I just want to have a nice garage gym."
Understand that Eleiko bars carry a quality that is rarely matched by competitors. With this comes a high price point, with their top-end bars like the IWF Weightlifting Competition Bar ringing up at just over $1,000. Garage Gym Reviews expert panel member and USA Weightlifting certified coach Jacob Penner had quite a lot to say about Eleiko bars:
"Once you use one, you never forget the Eleiko feel. They don't spin too much or too little, it's just the right amount. The whip is consistent rep to rep. Above all that, they just feel solid. Go watch and listen to footage from the training hall at IWF World Championships 2019. Listen to the sound the bars make when they make contact with the hips and when they hit the ground. It's not a rattling, creaky metal noise. It's a solid thud every time. That's how you know the sleeves and inner workings are perfectly fitted. It's precision at its finest."
RELATED: Eleiko Discount code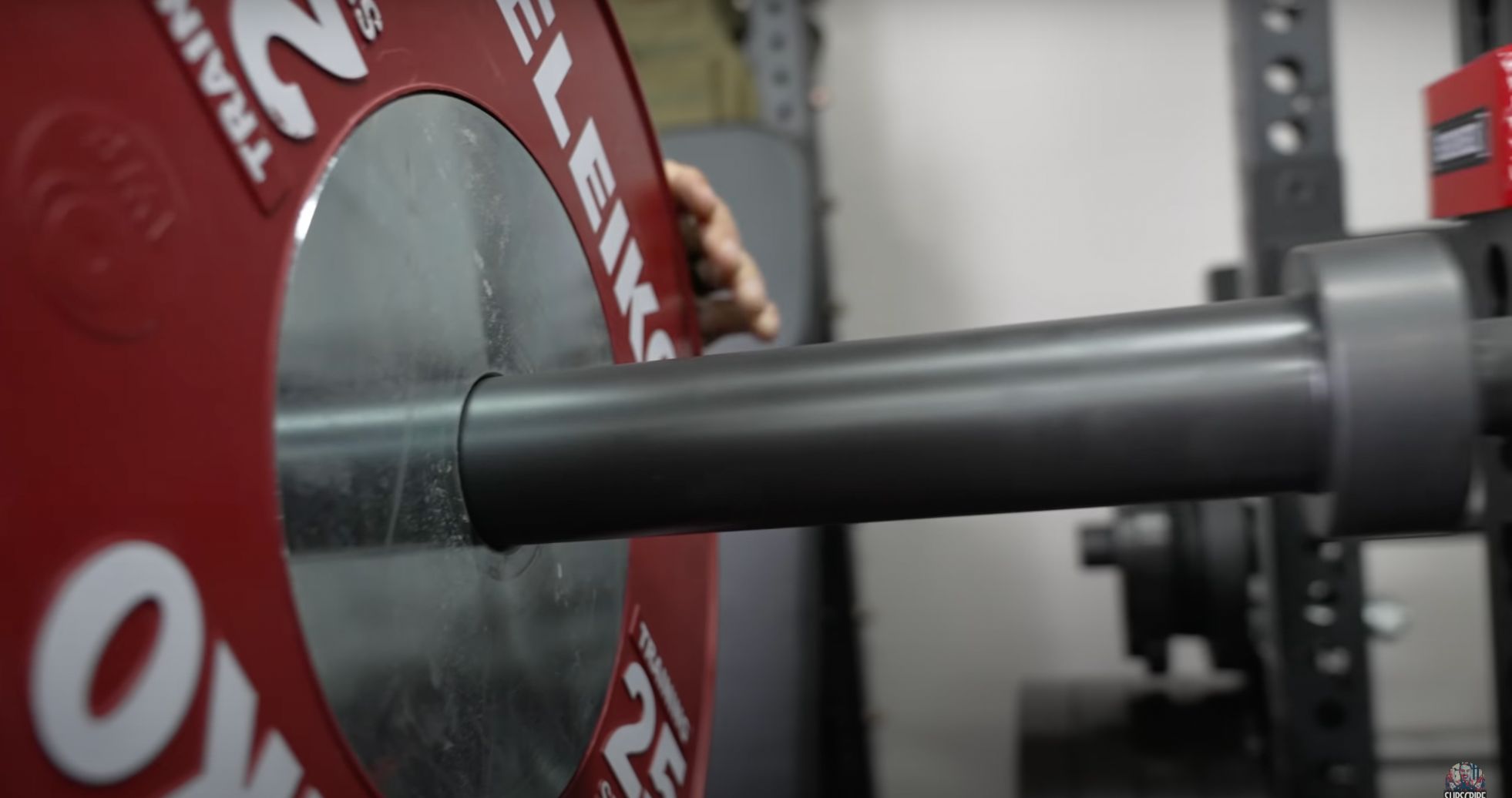 Over the past 6 years, Eleiko has expanded its product line to offer more multipurpose equipment, beginning with theEleiko XF Bar. The XF Bar was Eleiko's first barbell to break away from specific weightlifting and powerlifting equipment, but it still provided the pristine~Eleiko feel~.
Fast forward to 2023, we have the all-new Eleiko Hybrid Bar. This is made from the same proprietary Swedish steel as the rest of the bars in Eleiko's lineup, meaning it's going to have similar performance in terms of tensile strength and whip. That being said, I would really like to hear more from the manufacturer about what makes this "proprietary Swedish steel" so special.
What I assume inspires the "Hybrid" name is its unique bushing-bearing combo in the sleeve. This is accompanied by a brand new coating on both the shaft and sleeve which Eleiko will not give out specifics on. All the site says is Black NCO Coating. The mystery of this coating has drawn lots of attention to the Hybrid Bar.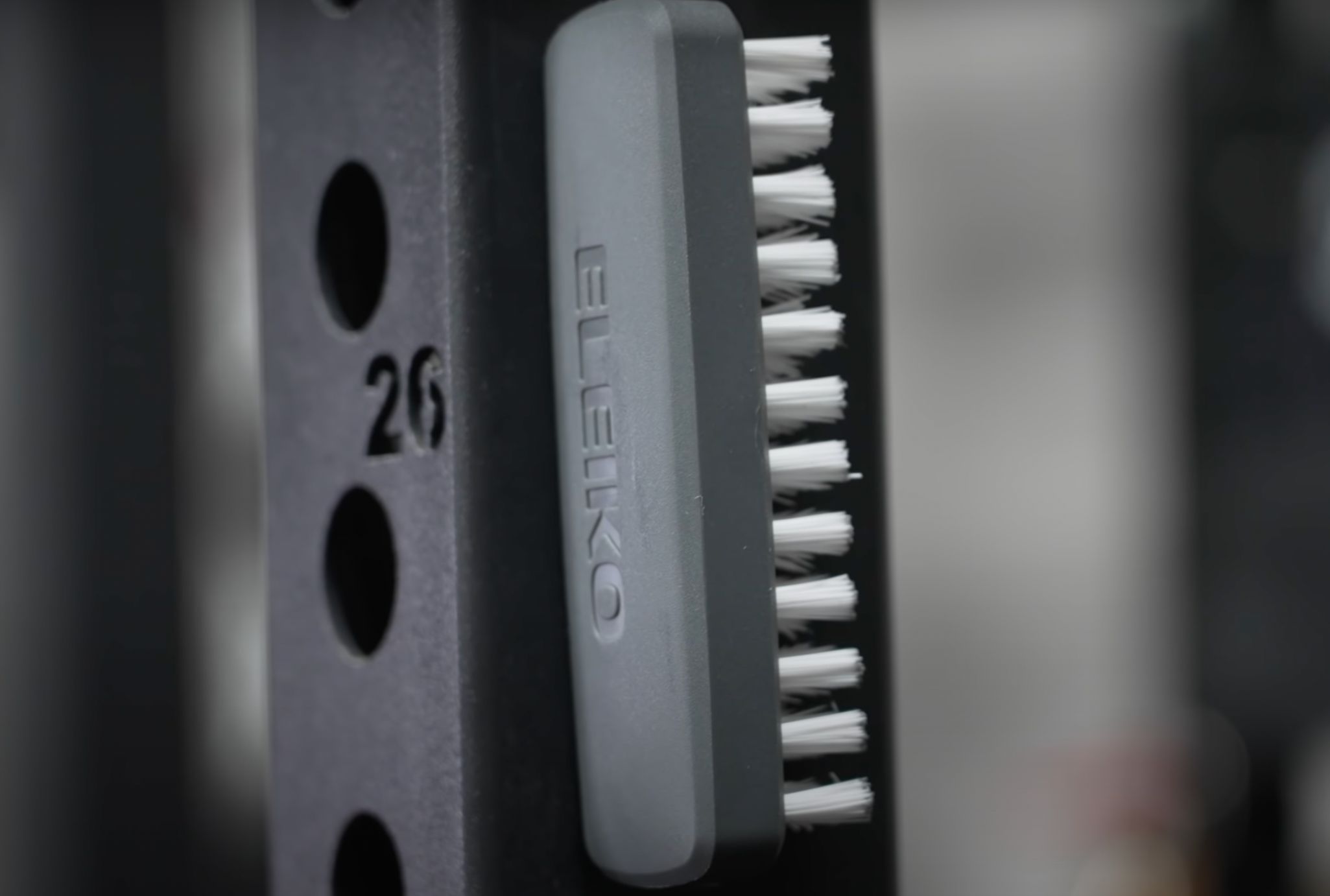 Coop's Tips:
As with any bar, always brush off chalk after using it. Corrosion-resistant does not mean corrosion-proof. Eleiko includes a magnetic nylon brush with every bar purchase!
Regularly lubricate the bar with 3-in-1 oil, barshield, or WD-40.
My Favorite Things:
The combination of bushings and bearings for a true multi-purpose bar
The super secret NCO coating on the shaft
The bare feel of the knurl (including the center)
My Callouts:
The NCO coating on the sleeves. It has the same issue as the cerakote does, getting scratched off whenever plates are put on the bar.
I'm not a huge fan of the color. It's just a dark, blank grey. That said, if you've seen the way I dress, I may not have much room to talk.
I think it's cheap to only have a 12-year warranty. It should be lifetime with this high of a price tag and this much hype about the technology in the bar.
RELATED: Check out two other hybrid bars in my Rogue Matt Chan Bar review and my Fringe Sport Hybrid Bar review
Is the Hybrid Bar Worth It?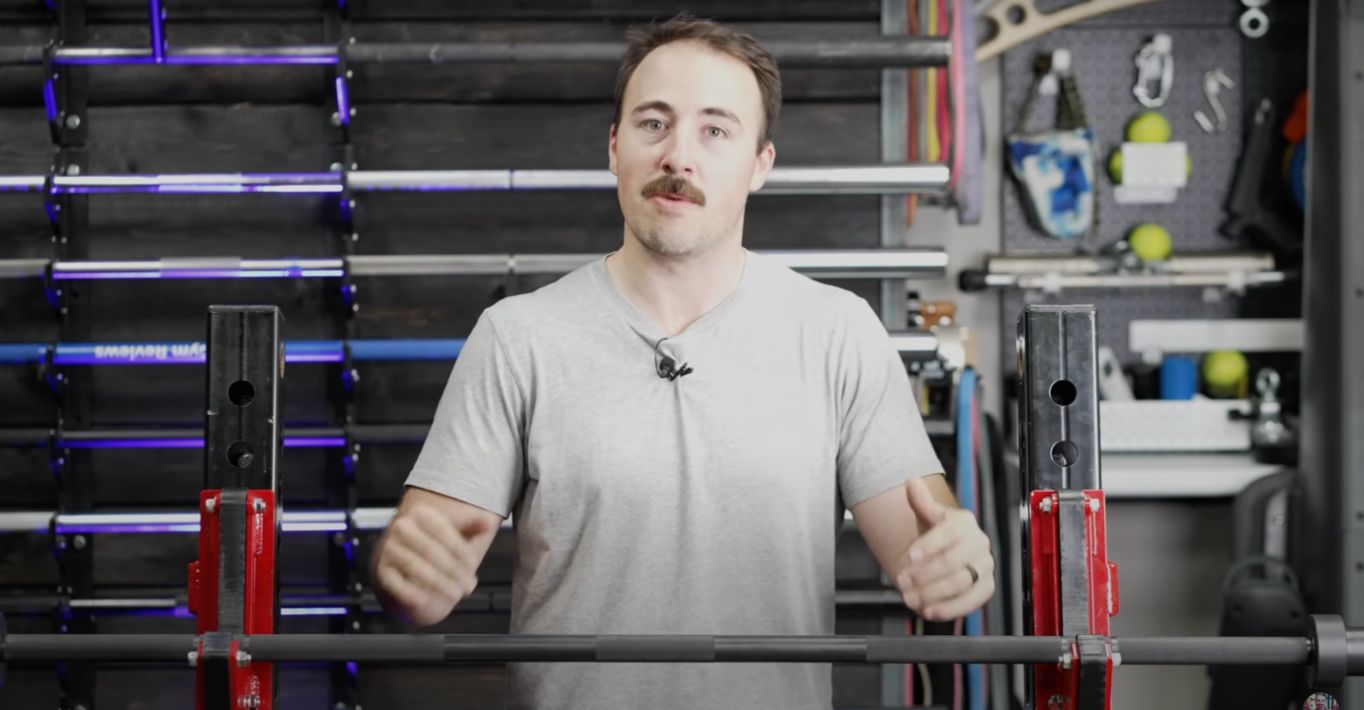 It's no secret that Eleiko products carry a hefty price tag. The Hybrid Bar is $726 before shipping. When you buy an Eleiko, you're paying for the barbell equivalent of a fancy sports car. In real life, we don't all drive fancy sports cars, so here's our breakdown of who we recommend the bar for.
Great for:
Gym rats looking for a do-it-all bar and willing to pay a premium.
Functional fitness fanatics wanting to upgrade from their CrossFit barbells.
Those especially concerned with the long-term life of the knurl on their bar.
Not recommended for:
Those who already have a specialized powerlifting and weightlifting barbell. To me, this bar is too expensive to just be a "third bar"
Budget-conscious people who need affordable home gym equipment.
Those looking for a specialty weightlifting bar. The Hybrid Bar's price is within $50 of the Eleiko Performance Weightlifting Bar, which would suit an Olympic weightlifter better and still carry the Eleiko name.
The Eleiko Hybrid Bar Construction Breakdown
One of the most cut and dry ways to compare bars is to look at the specifications. When you dive deep into the construction of the Hybrid Bar, you'll see this one checks plenty of the boxes. There really aren't any underperformances in the specs aside from maybe the finish on the sleeves, which I'll expand my thoughts on below.
Bar Weight
The Hybrid Bar clocks in at 20kg (or 44lbs), which is your standard size. It does not come in a 15kg option.
Tensile Strength
The Hybrid Bar has a 236K PSI tensile strength. This is STRONG. All Eleiko bars that come from the same proprietary Swedish steel have an absurdly high tensile strength, meaning they can handle daily use for years.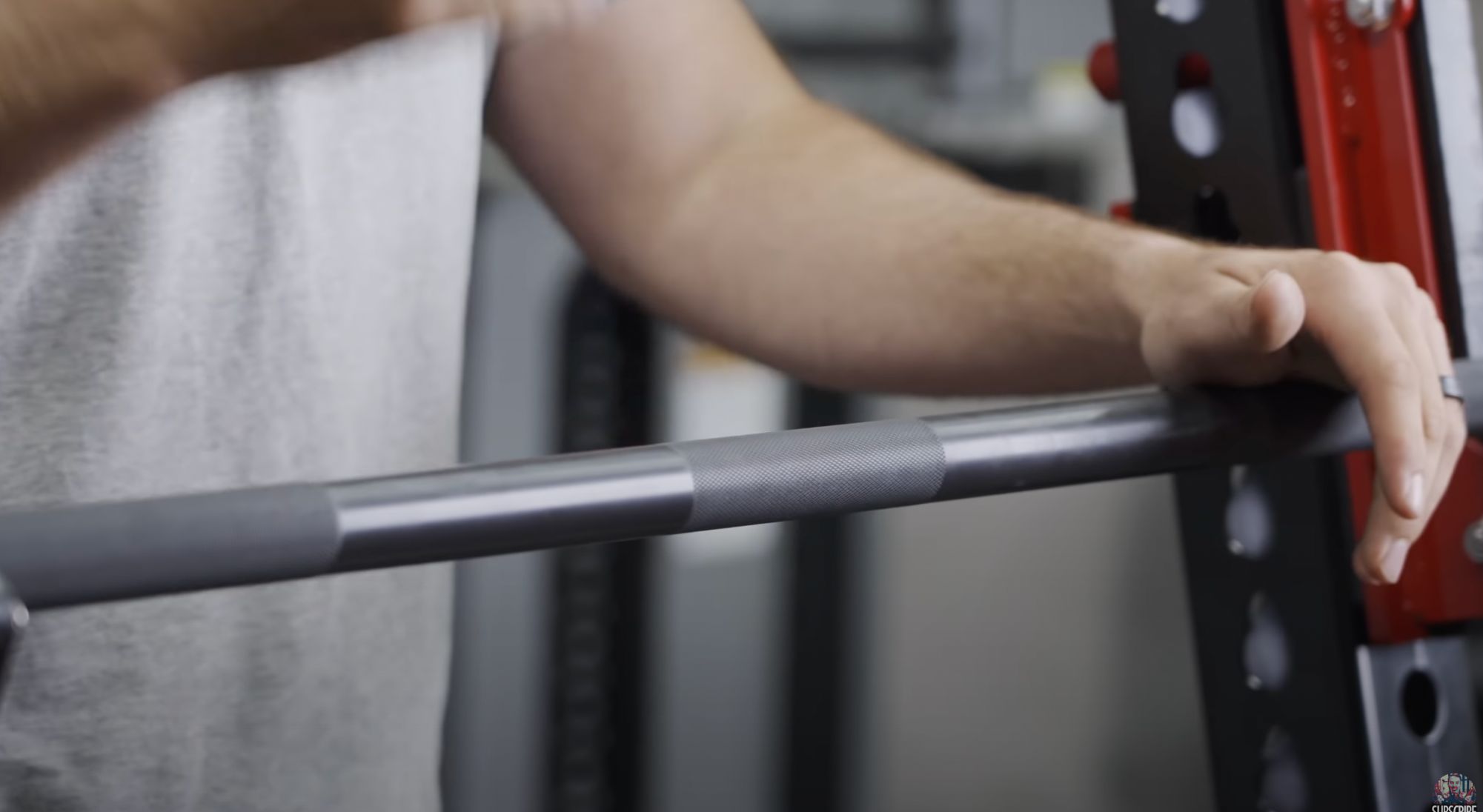 Durability
The Hybrid seems to have it all in terms of durability. 12-year warranty (would have liked to see a lifetime warranty, but there it is). High tensile strength. Incredible coating. The coating is harder than cerakote. This means the knurling is much less likely to wear down from being used in a squat rack (though keep in mind it still may).
Finish
The NCO coating has great potential to be the best finish out there. Eleiko claims the coating is as corrosive resistant as cerakote, but also harder and thinner, meaning we get much closer to the bare steel feel on the bar.
If you've read my American Barbell Mammoth Bar review, you know that a layer of cerakote can lighten and take away from a perfectly sharp knurl. If the NCO coating doesn't have that problem, but is just as corrosion-resistant, we're looking at an incredibly promising future of coatings.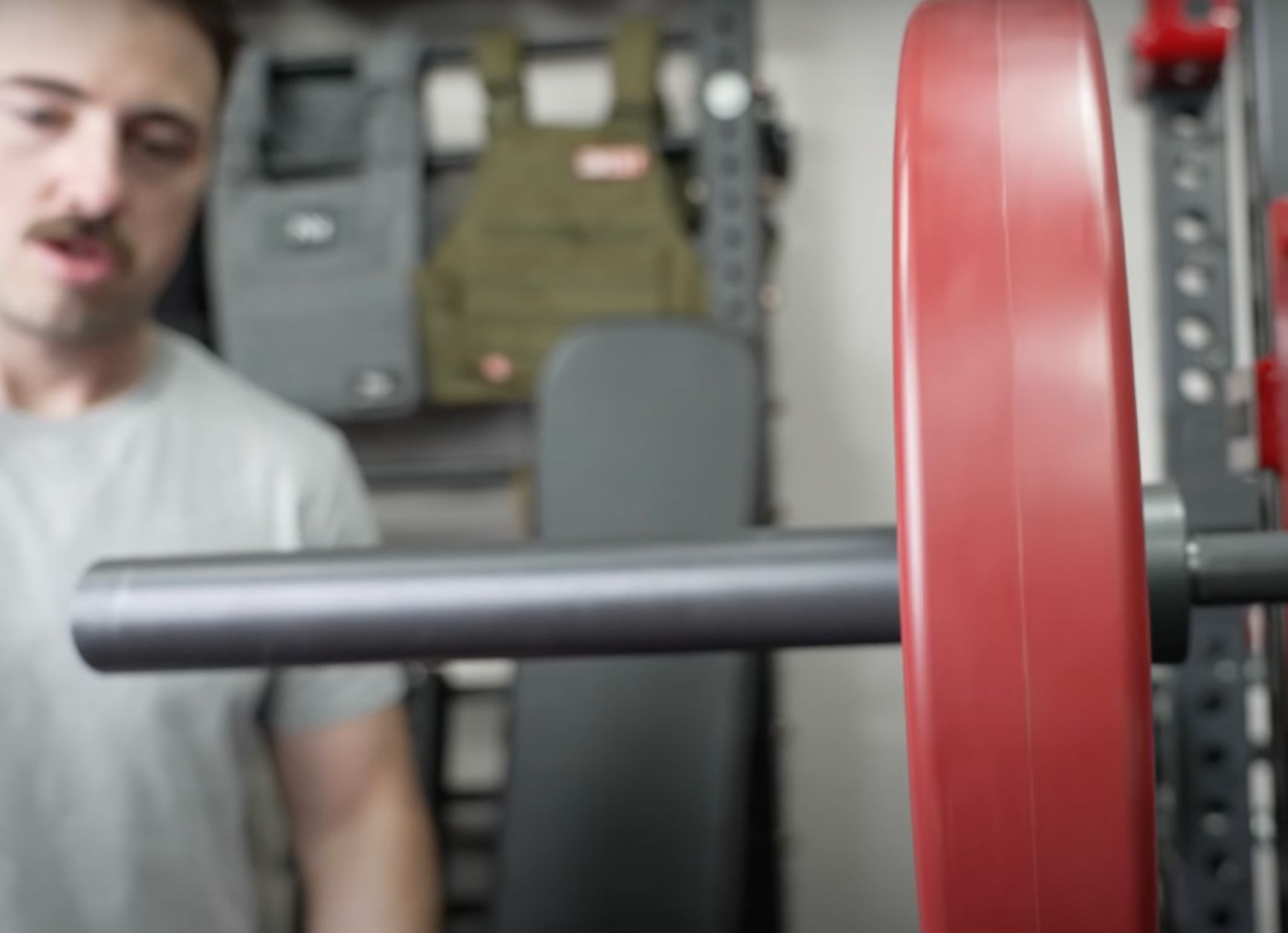 Sleeves and Shaft
The sleeves and shaft are covered in the same NCO coating. I suspect this is the same as, or at least similar to, the new "Proprietary Black Coating" found on the sleeves of theRogue Ohio 2.0S. My issue with the sleeves is that they are easily scratched when bumper plates slide on and off. When you buy a barbell, you know you are going to put plates on it. Why should an expected function be so damaging?
Many people know this is included on all Eleiko bars, but it's worth noting here. The inside of the sleeve has a dust-proof seal that helps prevent chalk and dust from getting inside and making the lubricant all junky. That being said, dust seal or not, if you regularly brush your bars off and lubricate the sleeves with some 3-in-1 oil or something similar, your bar should be fine.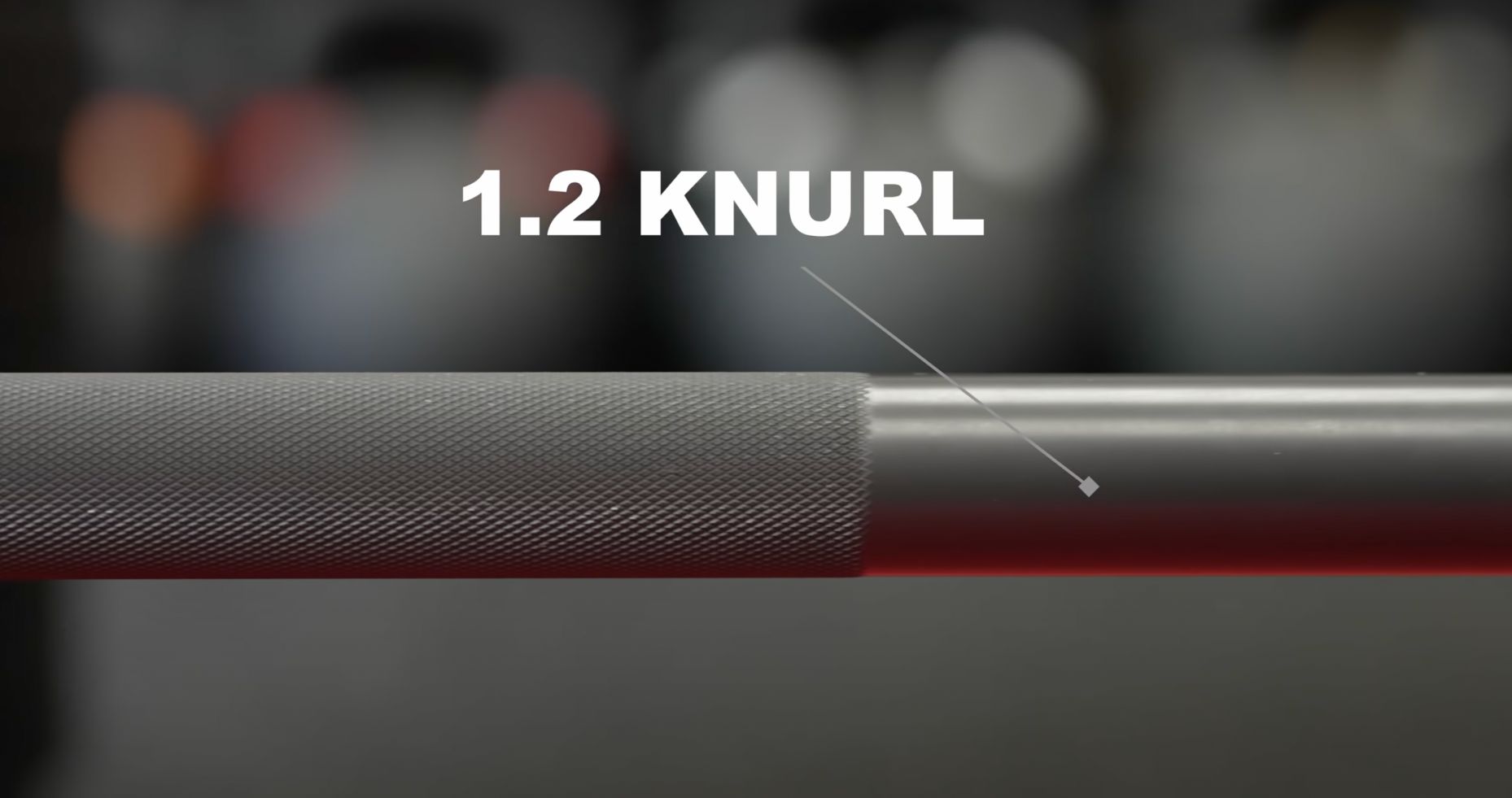 Knurling
The Hybrid has a great feeling knurl for its intended use. The knurl has a 1.2 rating, which I would best describe as medium to medium-aggressive.
Now you know I love a good center knurling. So what's the difference between a good and bad center knurl? To me, a good center knurl is considerably less aggressive than the outer knurl. A passive center knurl is enough to give extra grip on your back for squats, but not so much that your neck gets all scraped up and bloody. Eleiko features this "ghost" center knurl on all of their weightlifting bars and the Hybrid Bar.
It's also noteworthy that the Hybrid Bar comes with dual knurl marks. These are the grip markings according to both International Powerlifting Federation and International Weightlifting Federation standards.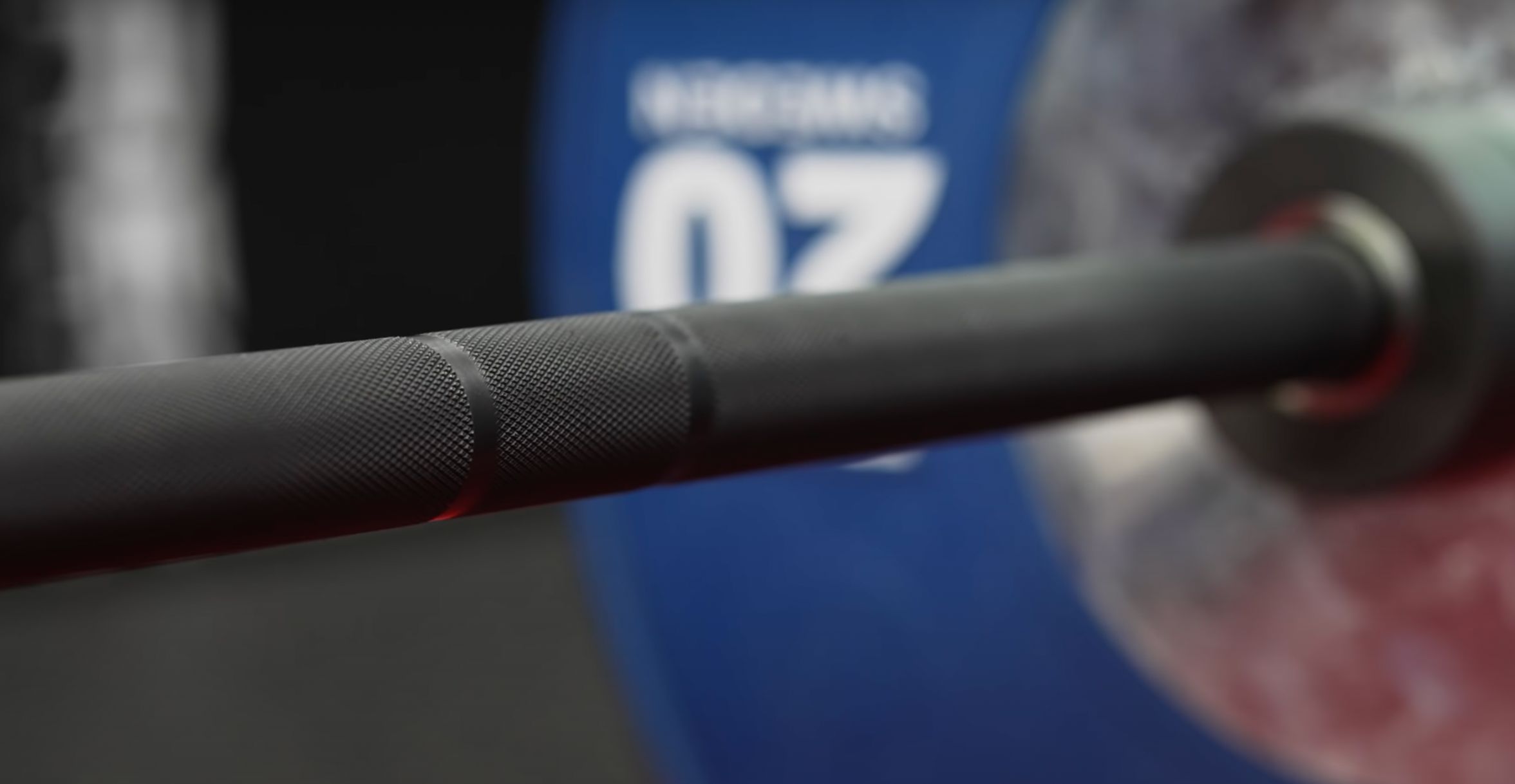 Whip and Spin
Eleiko bars are known for a consistent whip. This doesn't mean the bar is flimsy. It means when the bar rapidly changes direction with enough weight loaded, it will flex and recoil. Where you would see this most often is in Olympic weightlifting movements, specifically in the transition from dip to drive in a jerk, or even if you're especially aggressive and springy lifting the bar off thepower rack.
The combination of bearings and bushings has made the Hybrid a true multi-purpose bar. There are plenty of bushing-only bars that have minimal spin, and there are plenty of bearing bars that have an overwhelming amount of spin that makes them feel shaky and unstable when using them for power lifts. When you meet right in the middle, you have a bar that can spin enough to perform Olympic lifts safely but still feel solid taking it out of the rack.
Ordering the Hybrid Bar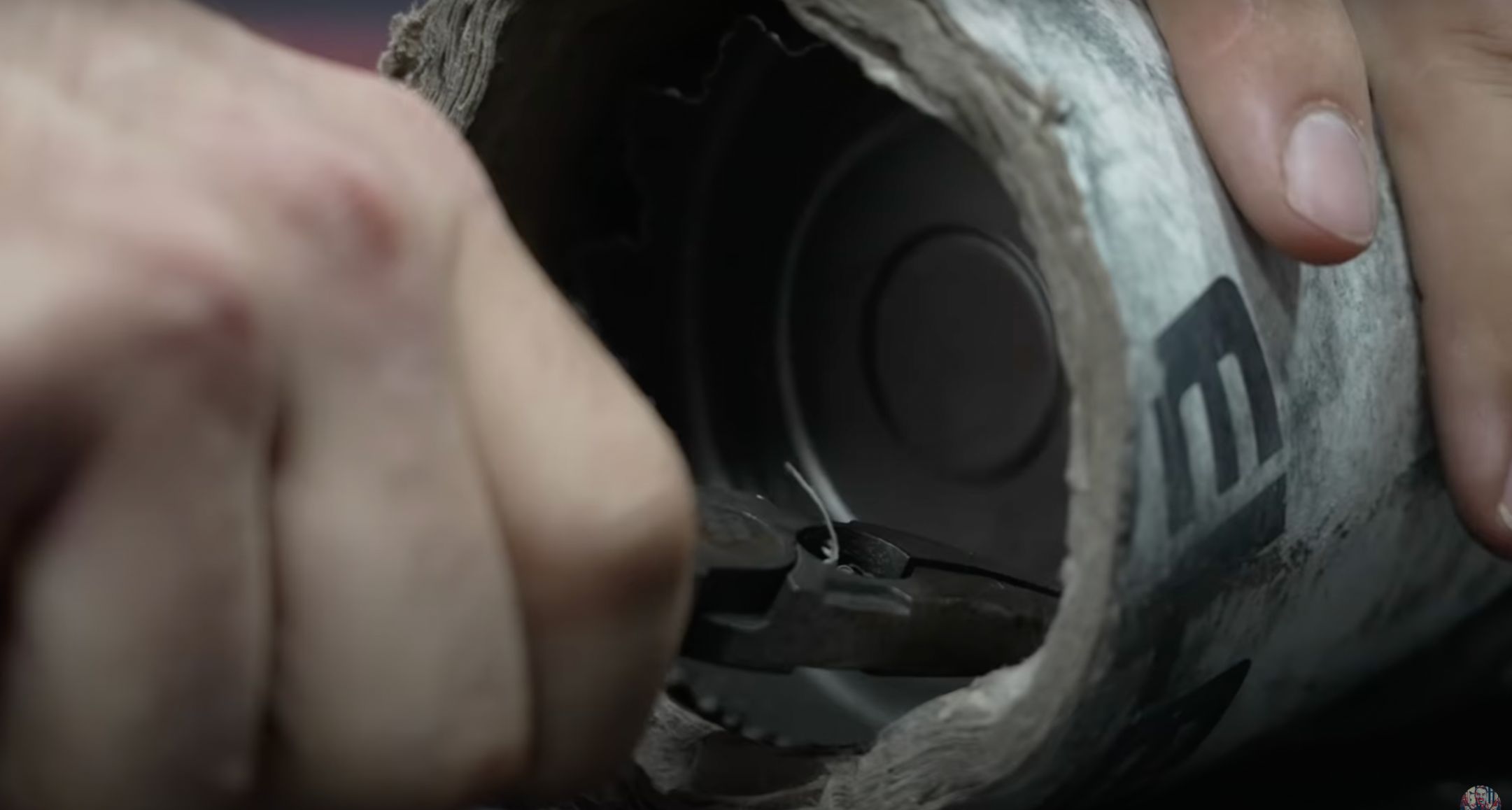 Eleiko's checkout process is easy to follow, and the bars ship from Austin, TX if ordered in the USA. Domestic shipping averages between $20-40 at the time of writing this article. The bar arrives in a cardboard tube, wrapped in plastic and with a magnetic brush in the tube. We've all seen the horror stories of shipping damage with our precious equipment, but thankfully this bar was very well protected and taken care of in the process.
Eleiko Hybrid Bar Specs
| | |
| --- | --- |
| Weight | 20kg / 44lbs |
| Length | 2200mm / 86.61in |
| Finish | SECRET NCO Coating |
| Sleeve Length | 415mm / 16.3in |
| Shaft Diameter | 28mm |
| Tensile Strength | 236K PSI |
| Outer Knurl Depth | 1.2 (Medium to Medium-Aggressive) |
| Center Knurl | Passive |
Customer Experience
Setting aside my previously mentioned annoyance with the 12-year warranty, I can say Eleiko has a history of good customer service. It's pretty tough to be setting the standard for barbells for over 60 years without a positive customer experience. Response times are quick, but understand that some concerns have to go back to headquarters in Sweden so talking on the phone may be difficult with time zone differences.
Customer Reviews
The Eleiko Hybrid Bar hasn't been out long enough to accumulate credible reviews, but in my search I did find something interesting: another tester on YouTube claims that in testing, Eleiko R&D left an NCO coated bar outside for two months right next to a chrome-coated bar. After two months had passed, the chrome bar was covered in rust spots. The NCO coated bar had just a few small spots.
In real life ownership, I honestly don't think anybody paying for an Eleiko would ever leave it outside even for a day. However this is a promising testament to the coating's corrosion resistance.
Final Verdict of Our Eleiko Hybrid Bar Review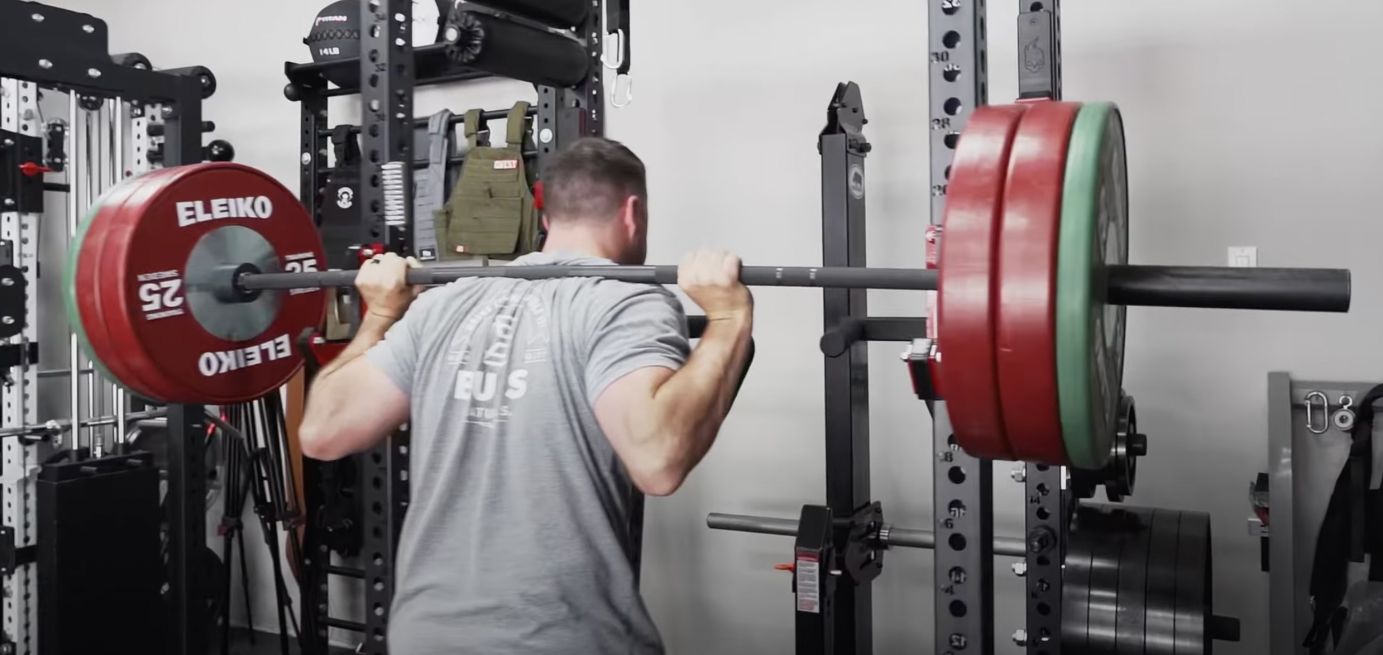 At the end of the day, what we're seeing is Eleiko continuing to set the standard high for their category of bars, this time with multipurpose bars. We can confidently assume any bar from Eleiko is going to be high quality with a sturdy construction. The Hybrid is no exception.
From the potential market-leading finish to the perfectly balanced inner sleeve system, this bar will likely be a pioneer for a future of multi-purpose bars. Should you buy it? That is going to come down to cost for most of you. There are plenty of other options out there that may be good enough for you, but luxury is luxury.
Full Rating
Eleiko Hybrid Bar
It's not often that Eleiko releases an all-new bar. So when they sent me the Hybrid Bar to test, I was ready to give it the respect and attention a brand like Eleiko commands. To add to the excitement, this bar was made with a never-before-seen coating that immediately sets it apart from so many other Olympic barbell competitors. Along with all of the positives, there are a few things I'm not too keen on with this bar. Eleiko bars are among the most expensive in the world and to me, some features on the Hybrid don't align with that.
Product Brand: Eleiko
Product Currency: $
Product Price: 726
Product In-Stock: InStock
Eleiko Hybrid Bar FAQs
Is an Eleiko barbell worth it?
As with anything else, you get what you pay for. Experienced lifters who have used an Eleiko bar in training sessions or competition will tell you grand tales of their quality. Whether you're using a needle bearing bar like the IWF Weightlifting bar or the Hybrid bar detailed here, you know you're using an amazing, well-constructed bar. But, you're going to pay for it. Eleiko bars are double and sometimes triple what other barbells (even ones from Rogue) cost.
How much is an Eleiko Power Bar?
The Eleiko IPF Powerlifting Competition Barbell is around $1,000, on par with the IWF Weightlifting Competition bar, which is an Oly bar.
Is Eleiko the best barbell?
What constitutes the best Olympic bar is highly individualized. It depends on what you need a bar for in terms of your strength training. If you want a bar for heavy powerlifts like back squats or bench press, you need to evaluate a product based on powerlifting bar standards. If you want something used for high reps or functional fitness, or for competing in weightlifting, you would look at other factors.
In general, there are several factors to consider when evaluating a barbell, such as:
Price
The passive or aggressive knurling
Whip and spin
The kinds of bearings or bronze bushings
The weight
Coating, like chrome finish, stainless steel and cerakote
Eleiko makes high quality barbells that come with a high price tag. Many people would argue that they are, indeed, the best.