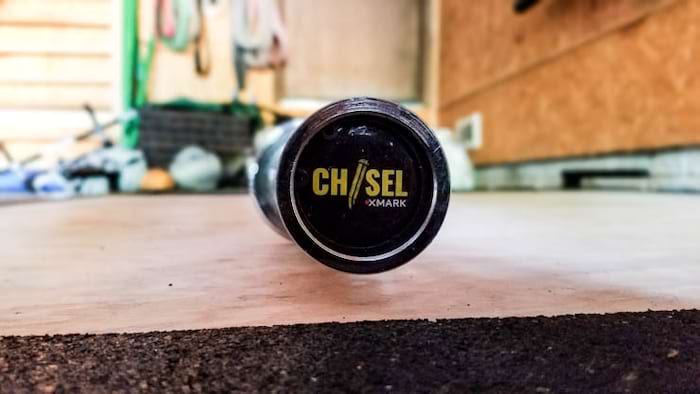 XMark Fitness is (for the most part) a company creating good quality equipment at great prices.
As everyone who reads this site knows, I don't pull punches when it comes to speaking on equipment with honesty, and this review is no different. XMark Fitness equipment does not have the quality of Rogue Fitness equipment, BUT that doesn't mean it isn't worth spending your money on. The reason for that is quite simple, nobody NEEDS a curl bar that is capable of handling 5x as much as they deadlift and costing over $200 when shipped (I'm looking at you Rogue Curl Bar.) Sure, if you want the absolute best, that's one thing, but many reading this simply want good, quality equipment that won't break the bank.
XMark Fitness does well in that area.
So, in writing this review, I am trying to be as objective as possible to all of the variables, not just how well the curl bar performs (because price matters too.) With that small disclosure said, the Chisel Curl Bar has a LOT of great qualities.
First, let's look at the shaft.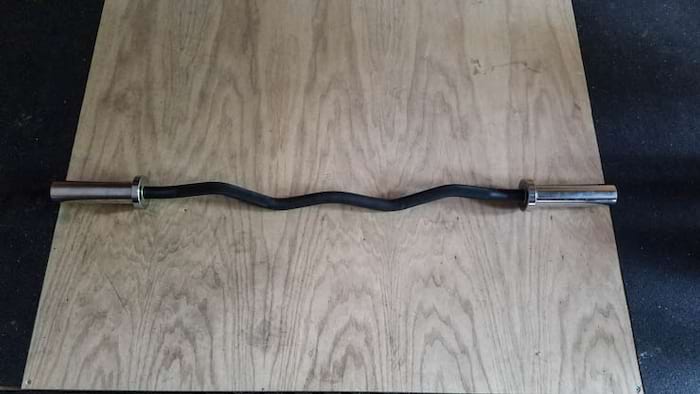 The shaft of the Chisel Bar is 28mm and is coated in black Manganese Phosphate. Manganese Phosphate is a hard coating that also provides great resistance to corrosion and abrasion. In tests that I've seen, Manganese Phosphate tends to have better rust resistance properties than Black Oxide, which is often used for general purpose barbells and curl bars.
Now, I live in the midwest and to be honest, don't provide the greatest maintenance on my equipment. In fact, I'll brush my bars every couple of months, but other than that I don't do much. Because of this, many of my bars, especially the cheaper ones begin to develop surface rust. As you can see, the Chisel Bar is showing some surface rust, and it showed up rather quickly.
I personally don't worry too much about surface rust as it only affects the aesthetics, but with a bit more maintenance on my end, it would likely go away pretty fast.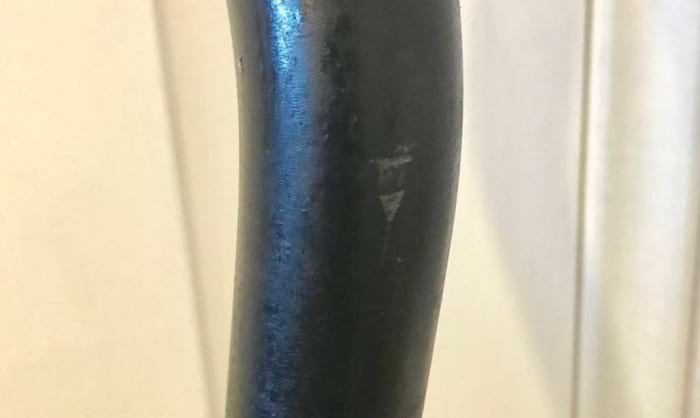 This said, I did have a reader mention that he purchased the Chisel Bar and the Manganese Phosphate on his bar was very spotty. He actually sent me a picture, and it looked pretty bad, BUT XMark made it right by giving him a big discount. Any piece of equipment that is made in large batches and sold at as cheap as possible prices can lead to issues. What matters is not so much that it happens, but that it's resolved, so I was happy to hear about XMark making the situation right.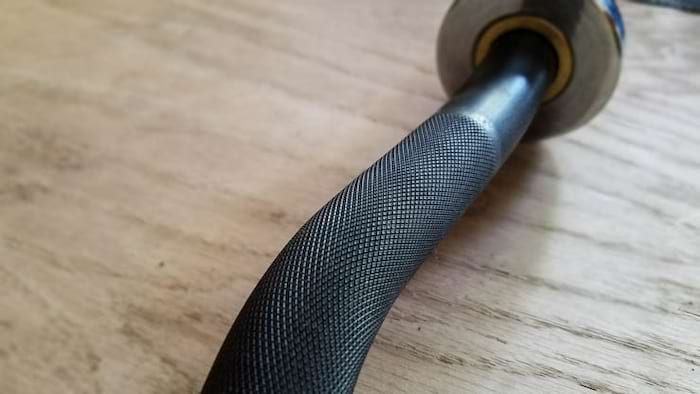 The knurling on the bar is slightly aggressive and provides enough grip when chalk is used to get whatever kind of pump you desire. For the price, the knurling was a bit better than I expected although I do wish they extended it out to the sleeves.
The curves of the bar are standard for an EZ Curl Bar and for my build, they're at the perfect locations to take stress off the wrists and shoulders.
Moving to the sleeves, we see the real selling point behind this bar, and that is the bearings. To say the spin on this bar is the best I've ever seen on a curl bar would be an understatement. It's blazing fast.
The spin makes doing curls or skull crushers with the bar feel buttery smooth. It's quite honestly the most comfortable curl bar I've used, although the difference between it and a bar with bushings, such as the XMark XM-3677 Curl Bar is pretty slim. One of the areas XMark overlooked with the Chisel Curl bar is the sleeves which are coated in chrome, but not hard chrome.
Over time, and I expect real soon, the sleeves will begin to chip and this could have been fixed with hard chrome. I'm actually pretty surprised XMark didn't use hard chrome for the sleeves as many of their other curl bars do use it, and the Chisel is supposed to be their top-of-the-line bar.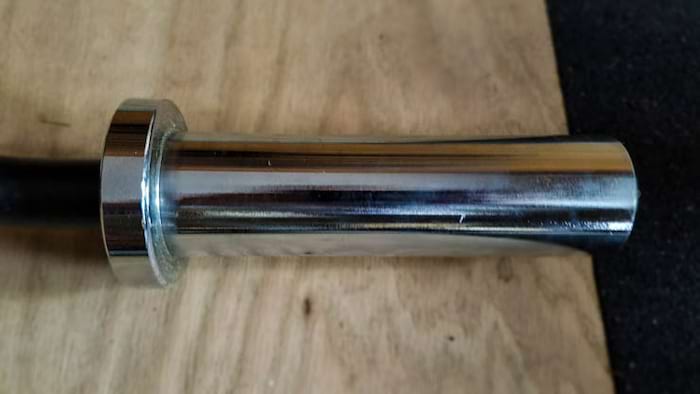 Overall the Chisel Curl Bar is an excellent curl bar, but I cannot recommend it over their other offering, the XMark XM-3677 Curl Bar which is in my opinion, the best value curl bar on the market. I love the spin on the bar, and if a few changes were made, I would definitely say the Chisel is better than the XM-3675. Whether you go with the Chisel or another of XMark's Curl Bar offerings, you'll be in for a treat.