Rogue Fitness has come out with quite possibly their best Olympic Weightlifting Barbell yet.
The Pyrros Bar has come about through the relationship of USA Weightlifting and Rogue Fitness. Pyrros Dimas, one of the greatest weightlifters of all time has joined USA Weightlifting as their Technical Director, and thankfully, Rogue Fitness has leaned on him for his expertise in creating a new barbell.
This isn't the first barbell created in connection with Olympic Weightlifting greats, another bar that used a similar relationship is the Klokov Bar from Klokov Equipment.
The most outstanding feature of the Pyrros Bar is the use of Stainless Steel for the shaft material. Rogue has used stainless steel in the past, including in the ever-popular Rogue Ohio Power Bar that we recently reviewed, but this is the first Olympic Weightlifting barbell that will employ it.

Stainless steel has some of the highest oxidation resistance available as well a bare steel feel due to no plating standing between the hand and the bar knurl. What this does is allow the knurl to be felt as it was intended when designed initially.
The knurling of the Pyrros Bar is also pretty special.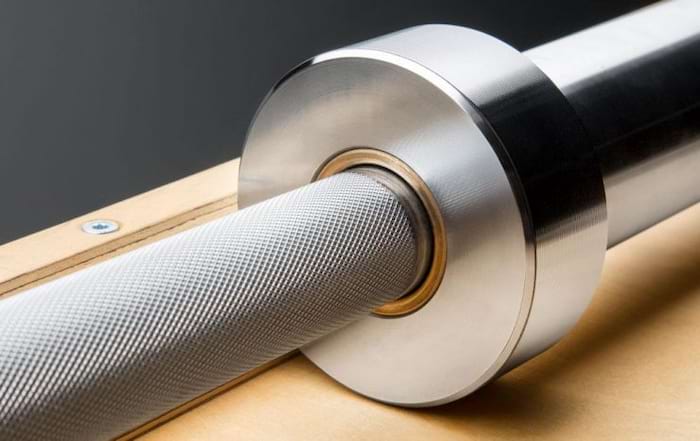 Rogue Fitness worked with Pyrros to achieve a knurl texture that was to his standard. According to Rogue:
"We provided him with bars made from different types of steel, multiple different knurl textures, and different sleeve lubricants. After lifting on all of them, he gave his feedback on each of the parameters, including which steel had the best whip. At the end of the day, we made a bar that combined all of his top picks."
The knurl is said to be slightly more aggressive than some of Rogue's other offerings making it more ideal for competition or those who like a grip that sticks.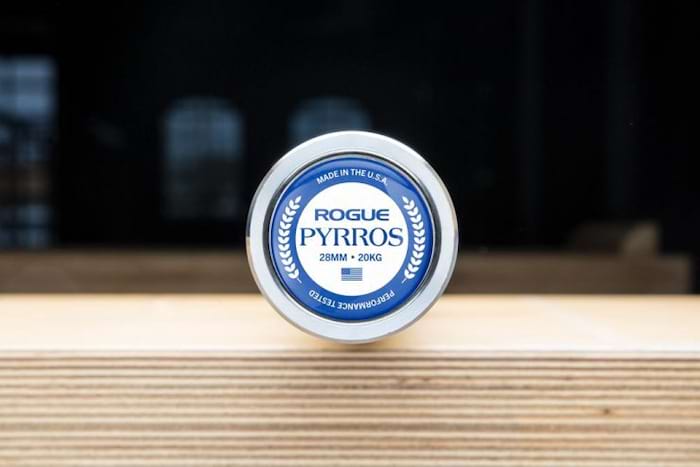 The rotation system used features 10 needle bearings and a more viscous lubricant that likely slows down the spin some. If you've ever used one of Rogue's Oly Bars, then you know how fast they can rotate, so this should put it more in alignment with an Eleiko spin.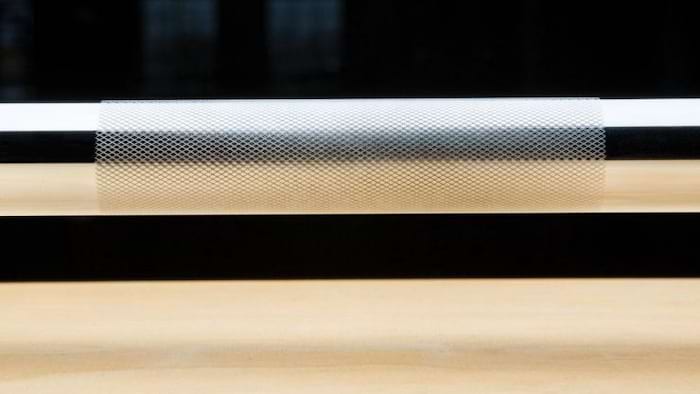 Finally, Rogue added a center knurl at the request of Pyrros for extra stick in the front rack as well as for use during back squats in training.
Although we'd like to see a higher tensile strength shaft than 195K PSI,  this may be used to keep the bar whippier than if a stronger steel were used.
No matter what, this appears to be Rogue's new flagship weightlifting barbell, and it's a stunner for sure. We will update this article as reviews come in.