The Nike Metcon series of CrossFit Trainers is one of the best selling training shoes of all time. Mat Fraser is one of the greatest, if not the greatest CrossFit Games Athletes of all time. So, it was only right that they team up again to create one of the most hyped up training shoes to date.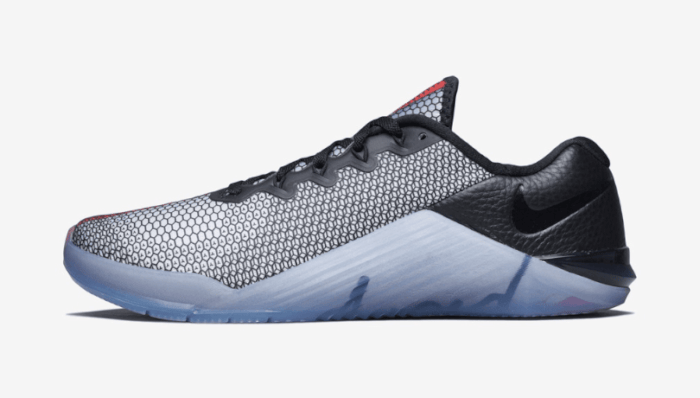 Nike Korea prematurely released images of the forthcoming trainer that has many asking, "when are these coming stateside?!"
The Nike Metcon 5 is a continuation of the ever-popular Nike Metcon series that we've reviewed in-depth here at Garage Gym Built. Without a doubt, the Metcon's are some of our favorite shoes to train in, whether doing CrossFit WOD's or just squatting heavy. They're great for every style of training and thanks to Nike's design team, also look just as good out of the gym as they do in.
The Nike Metcon 5 was first leaked a few months ago, and has since had people waiting in anticipation for their final release. They feature a new outsole as well as a new upper. In all reality, they're a completely new shoe which should come as a welcome change after seeing how the Metcon 4's we're a very small update to the previous version, the Metcon 3's.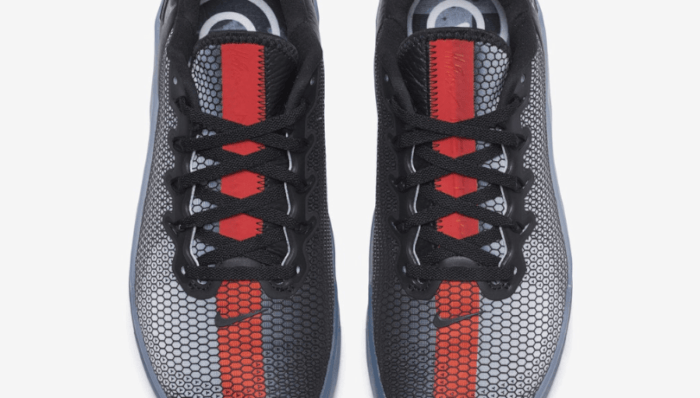 The Fraser Metcon's in particular feature a few unique features that have similarities to what we saw with the Fraser Metcon 4's:
Leather on the heel counter with now 3 rings which symbolize Fraser's three CrossFit Games Championships.
An icy outsole which reminds me of something Jordan would release.
Red stripe up the middle of the shoe which symbolizes the red leader shorts that are for the day leader at the CrossFit Games.
Hyperlift inserts on the insole that add a bit of a heel lift for those with less than great mobility.
Mat Fraser's signature on the see-through bottom.
Bull horns on the shoe box that are inspired by the chorus in Kip Moore's The Bull, "Most of all, most of all / Thanks to the bulls that bucked me off."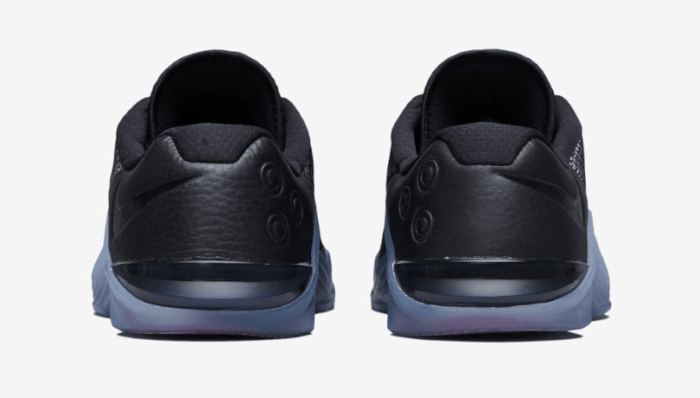 Although the price of the shoes should end up near $150 considering that's near what the Metcon 3 Frasers were, it still hasn't been fully released to the public yet.