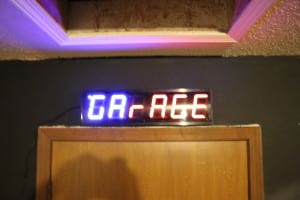 I'm going to review the GymNext Flex Timer in two separate parts.
The first one is going to go over the timer itself, and then I'm going to delve into the application.
Speaking on the timer itself, it seems to be well built. In reality, it isn't a whole lot different from other high end timers you find in gyms across the world.
It features a 4" LED display and a 95 db buzzer which is pretty loud. Most timers don't exceed 85 db, so if you have a large gym, this is going to help.
The physical dimensions of the timer is 6" tall x 22" wide. You can clearly see it from anywhere in a gym, and if you put it in a garage gym like I have, you can see it from the neighbor's yard (this is helpful when you do dumbbell snatches in other people's yards so you don't mess up your own grass, something I don't recommend.)
The LED's are very clear and bright and because the timer is so large, you can display any sort of time duration and amount of rounds that you would like.
In all honesty, I really can't see anything wrong with the timer itself. It works great, and seems to be made of good construction for something that just hangs on a wall.
There is one caveat to this however. I've spoke on this in other reviews such as the Ethikon Odysseus Bar Review, but I hate when companies brand their products with stickers. In my mind, you come out with this awesome product that, especially in this case is going to be in many gyms across the world, and rather than putting a permanent brand on the product, you slap a sticker on.
I don't know about everyone else, but the first thing I do when I receive a product with a sticker, is I take it off. This has nothing to do with the functionality of the product, just my personal preference.
This is really what this review is over. The groundbreaking application that GymNext has released that allows you to control the FlexTimer from your phone.
I love it!
Some basic stats over the application first:
Application is available on both the App Store for iPhones and the Google Play Store for Androids.
Application allows you to control the timer using a Bluetooth connection.
Application has 5 programming options
Application includes heart rate tracking.
Okay, so these are the basics of the app. You can essentially do everything you could normally do with a remote, now with your phone plus other features.
Connecting
My favorite thing about the application and how it connects to the Flex Timer is it's ease of use.
An application should improve whatever activity you're using it for, not get in the way. This was my biggest worry when I heard about the Flex Timer. It seemed like a great idea, but it's really nice to just pick up a remote and go.
GymNext has done an awesome job of making the connection as easy as possible. You grab your phone. Turn on bluetooth (I use IFTTT so that bluetooth automatically turns on when I'm home), open the app and hit 'Connect.'
It's that simple.
I will say this thus far however. This is a new application, meaning there are some bugs. I've been using the timer and app for about a month now and have had trouble connecting only a couple times. As things get ironed out, these problems will become fewer and fewer.
Programming Options
The GymNext Flex Timer has five different programs that can be ran.
Standard
Rounds
Interval
Tabata
EMOM
These cover pretty much all of your basis. You can see how it looks on the actual app here: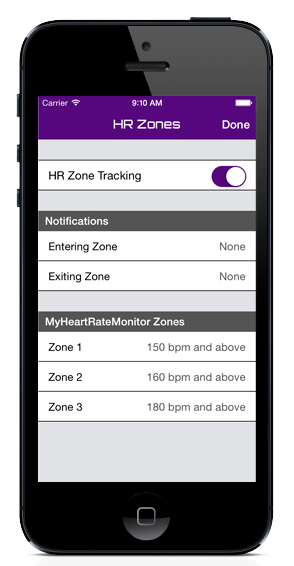 When using most of the programs you can choose to count up or down. I mostly find myself using the Standard timer and counting up, just because it's what I'm used to using.
The tabata feature is awesome, as well as the intervals. It is very seamless and anytime you click a new timer mode or change the time duration, the timer immediately changes to whatever you've chosen.
Starting the Timer
Starting the timer is just as easy as all of the aforementioned options.
You can switch between showing the current time in clock mode, or the timer. When you're ready to start, you simply press the play button and the countdown begins. I use a 10 second countdown, but you can decide how long that is within the settings.
At 3...2...1...Go, the timer beeps like traditional timers and begins counting.
Once again, very simple and easy to use.
Heart Rate Tracking
The final feature is one that I have yet to use, but many people will find helpful.
The Flex Timer can actually hook up to a bluetooth enabled heart rate monitor and display your heart rate on the timer. It can also beep letting you know when you're in a specified heart rate zone and when you exit it. I think this is great for those that use heart rate monitors to track their intensity. It's not something that I've done, but I can see how it would be beneficial.