We test and review fitness products based on an independent, multi-point methodology. If you use our links to purchase something, we may earn a commission. Read our disclosures.
Most of us focus on protein supplements when we think of ways to support muscle growth and recovery outside of the gym. And while protein deserves all the hype it gets, it certainly can't do the job alone. Our bodies also need carbohydrates to perform during, as well as replenish and recharge after, an intense workout.
Like putting gas in a car, our bodies need carbs to replenish the glycogen stores we use during exercise. While it's ideal to meet our nutrition needs through whole foods first, sometimes it's just not realistic. We could all use a little help from our friends now and then—our friends being the best carb supplements on the market.
In this article, we'll break down the science behind some of the best carbohydrate supplements and share our team's experiences with what we found to be eight of the best options today.
Medical disclaimer: This article is intended for educational and informational purposes only. It is not intended as a substitute for medical advice. For health advice, contact a licensed healthcare provider. GGR also recommends choosing a product that has been third-party tested for quality.
A Pit Crew You Can Trust
Like a pro race car driver can rely on their pit crew to keep them fueled and ready to roll, you can depend on us. Our team is made up of certified personal trainers, registered dietitian nutritionists, coaches, and athletes who want to help keep you in the game by keeping you in the know.
We've researched and tested these products extensively and are ready to share our experiences with readers who are searching for a high-quality carb supplement to improve their athletic performance.
Best Carb Supplements
Best-Tasting Carb Supplement: Xwerks Motion
Good for: Athletes who want yummy flavor and an energy boost
Xwerks Motion is designed to promote recovery, provide fuel, and improve neural drive. Its synergistic blend of carbohydrates, electrolytes, and branched-chain amino acids work together to support your best workout efforts.
Each serving provides 28 grams of carbs sourced from cluster dextrin, a powerhouse for replenishing energy levels fast. It has a high molecular weight and is very soluble, meaning it mixes easily and passes through your stomach quickly. And easy digestion means no bloating.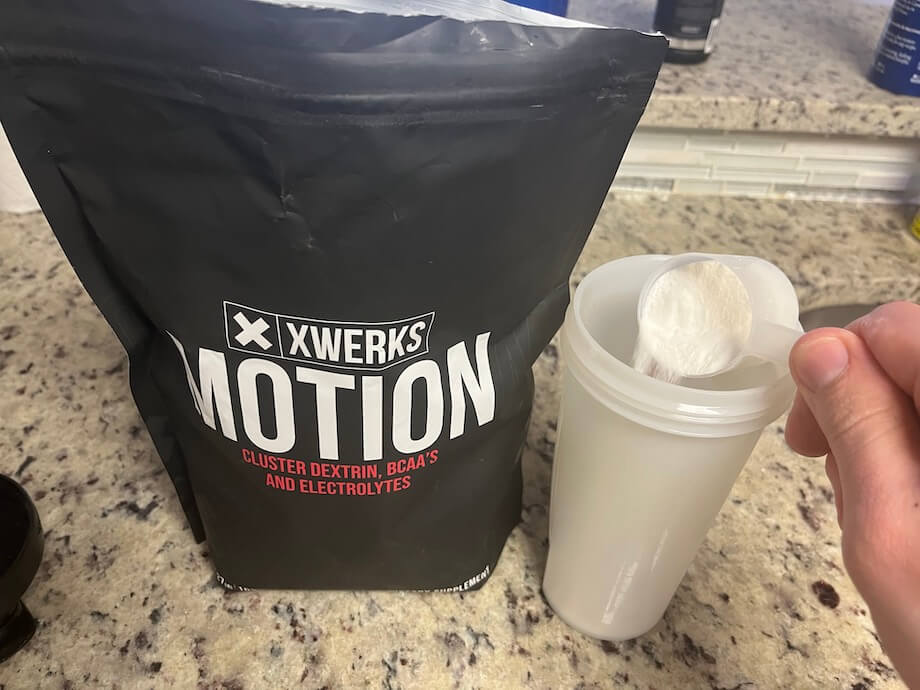 Xwerks Motion also contains three electrolytes: sodium, calcium, and magnesium. As we sweat, we lose essential electrolytes and are at risk for dehydration and muscle cramping. So including them in your carb supplement is an efficient way to maintain energy and hydration simultaneously.
You'll also find leucine, isoleucine, and valine in every serving of Xwerks Motion. These three branched-chain amino acids help promote muscle growth and decrease fatigue during training. Although, it's important to note that Xwerks uses a proprietary blend of the BCAAs, and the breakdown isn't disclosed.
Of all the carb supplements our team tested, we decided Xwerks Motion was the tastiest. It's available in two delicious flavors: Raspberry Lemonade and Watermelon. GGR performance editor and expert product tester Anthony O'Reilly is partial to the Raspberry Lemonade flavor, and says he definitely has increased energy when he takes Motion. "This stuff is especially great for early morning workouts when you want energy but don't have time to make actual food."
Unfortunately, there is no mention of third-party testing for this product. However, it is backed by clinical trials that show cluster dextrin can decrease stress hormone production and increase the time it takes to reach exhaustion.
| | |
| --- | --- |
| Price per serving | $1.63, $1.55 with subscription savings |
| Carbs per serving | 28 grams |
| Flavors | Raspberry Lemonade, Watermelon |
| Third-party tested | No |
Best Unflavored Carb Supplement: Transparent Labs Carb Powder
Good for: Athletes who prefer unflavored supplements
Transparent Labs Carb Powder is a single-ingredient carb supplement. It harnesses the power of cluster dextrin to support athletic performance and muscle recovery. The carb supplement contains 25 grams of the highly branched cyclic dextrin and 24 grams of total carbs per serving.
Unlike glucose- or dextrose-loaded sports drinks, cluster dextrin is easily digestible and won't leave your stomach with a heavy feeling or cause delayed gastric emptying. Instead, cluster dextrin passes through the stomach quickly and slowly disperses into your bloodstream from the small intestine—ideal for athletes and gym goers who need sustained energy for their training sessions.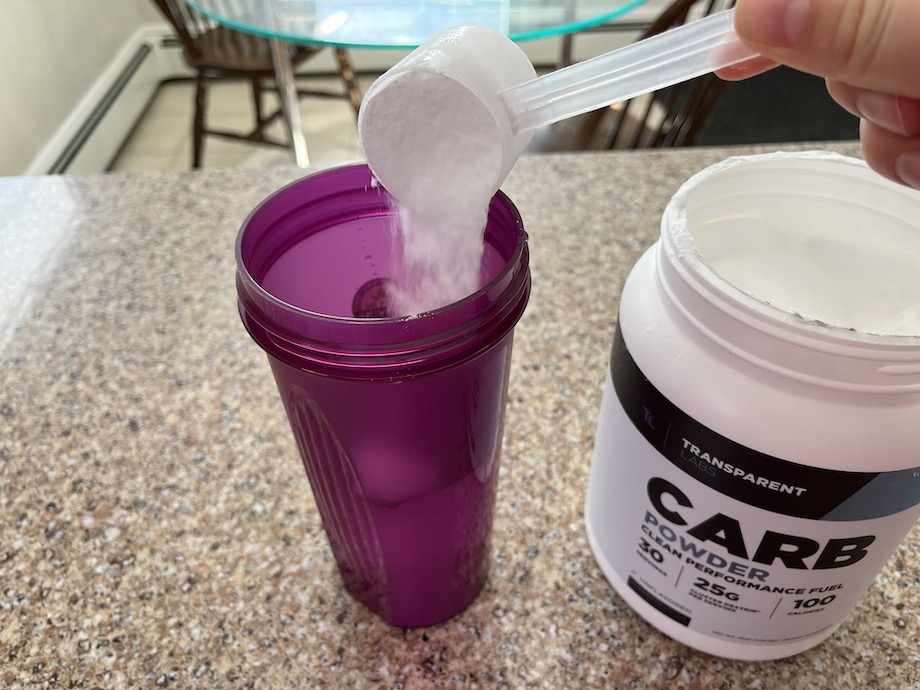 Carb Powder is an unflavored supplement that can complement your favorite protein powder or protein shake. With the option to combine supplements, you can facilitate muscle protein synthesis and replenish your glycogen simultaneously. And Carb Powder doesn't contain artificial sweeteners, coloring, or preservatives. Our tester, staff writer Lauren Strong, said Carb Powder indeed has no flavor—unlike some "unflavored" supplements—and that she likes to use this with a protein shake after her workout over some oatmeal or rice because that sometimes makes her feel bloated.
You can take Carb Powder before, during, or after training. Simply mix one to three scoops with 12 to 20 ounces of water or the beverage you choose.
Transparent Labs sends many of its products to undergo third-party lab testing to ensure quality and safety standards. However, there is no mention of third-party testing for this product.
| | |
| --- | --- |
| Price per serving | $1.50, $1.35 with subscription savings |
| Carbs per serving | 24 grams |
| Flavors | Unflavored |
| Third-party tested | No |
Best Budget Carb Supplement: EFX Sports Karbolyn
Good for: Athletes looking for a lot of bang for their buck
If you want the most bang for your buck, you might be looking for a nutrient-dense carb supplement. Based on its carbohydrate content per serving, Karbolyn is the most budget-friendly supplement on this list. Karbolyn contains 50 grams of carbohydrates per serving, more than double what many competing products provide for the same price.
Karbolyn is a patented carbohydrate made from corn, rice, or potatoes that has undergone a proprietary enzymatic milling process to create a modified molecular mass polysaccharide.
It can be absorbed into the bloodstream like a fast-acting simple sugar, but offers the sustained energy of a complex carbohydrate. So, you're less likely to experience the typical crash in your blood sugar levels when your muscles run out of fuel.
Karbolyn helps you to optimize your muscle glycogen stores before, during, and after training. It may be an appropriate workout supplement for endurance athletes, bodybuilders who want to intensify their muscle pumps, and those who want to maximize their strength and power during high-intensity training.
To use, mix one scoop of the carbohydrate powder with 16 ounces of water in a shaker cup. EFX Sports guidelines recommend drinking one serving 30 minutes before your workout, sipping on one serving during your workout, or drinking one serving after your workout, depending on your training needs.
Karbolyn has 16 delicious and unique flavors, including Cherry Limeade, which our tester and GGR Senior Editor Nicole Davis tried. "It tastes like a cherry slushie you would get at the movie theater," she says. "It's very sweet but you get the cherry flavor. The consistency is a bit thick when mixed, but diluting it with a bit more water made it more palatable."
Karbolyn workout supplement is sugar-free, gluten-free, stimulant-free, and vegan-friendly. And it's Informed Sport-certified and banned-substance free.
| | |
| --- | --- |
| Price per serving | $1.67 for 2.2 lb container, $1.39 for 4.4 lb container |
| Carbs per serving | 50 grams |
| Flavors | Blueberry Lemonade, Blue Razz Watermelon, Cherry Bomb, Cherry Limeade, Chocolate Overload, Fruit Punch, Grape, Green Apple, Kiwi Strawberry, Lemon Ice, Neutral, Orange, Rainbow Candy, Raspberry Lemonade, Strawberry, Tropical Storm |
| Third-party tested | Informed-Sport Certified and banned substance-free |
Best Pre-Workout Carb Supplement: Jacked Factory Carb Surge
Good for: Athletes who need to fuel their workouts ahead of time
Every serving of Jacked Factory's Carb Surge provides 23 grams of complex carbs from cluster dextrin and the patented Carb10 pea starch. The carb supplement supports an anabolic environment by replenishing glycogen in the muscle cells, increasing protein synthesis, and boosting energy production.
Carb Surge mixes easily in water or juice and is easy on the stomach. In addition, its profile of slow and fast-acting carbohydrates is easily digestible and has minimal impact on insulin secretion. As a result, Carb Surge can be used as a pre-workout, intra-workout, and post-workout supplement to help you prepare and perform at your best and support your recovery efforts.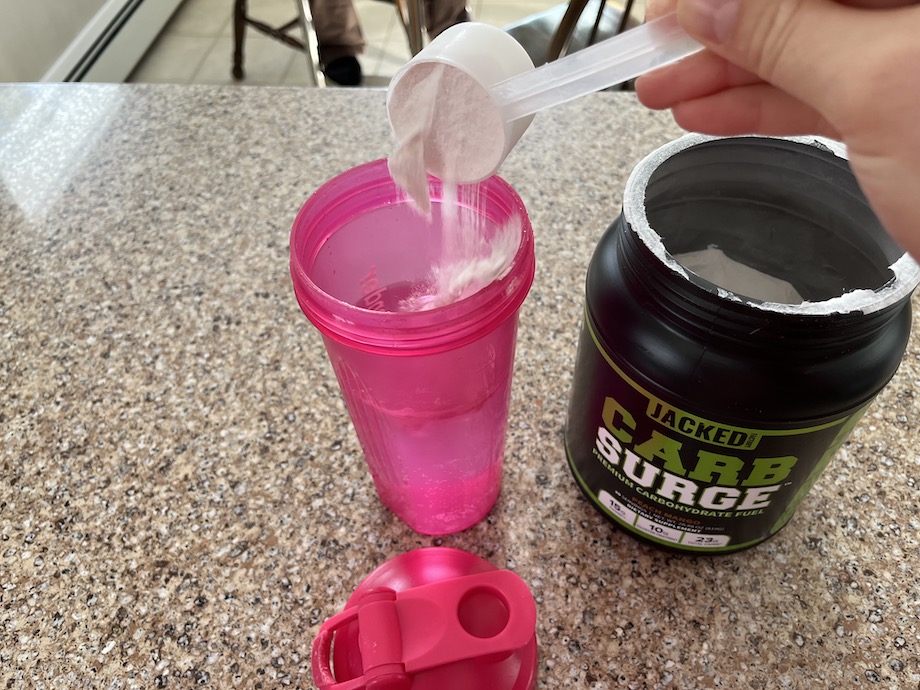 It comes in flavored and unflavored options to accommodate blending with other supplements should you decide to mix products. Endurance athletes and those with long training sessions on the schedule may consume one to two servings during their workout as well, depending on their nutrition demands.
Product tester Lauren said that while the Peach Mango flavor had an aftertaste that she didn't care for, it's effective for morning workouts as it gives her more energy than when she does her workouts fasted.
There's no mention of third-party testing on Carb Surge, but the product is made with research-backed ingredients in a facility certified under the Current Good Manufacturing Practice regulations.
| | |
| --- | --- |
| Price per serving | $1.16, $0.99 with subscription savings |
| Carbs per serving | 23 grams |
| Flavors | Peach Mango, Unflavored |
| Third-party tested | No, but back by clinical research |
Best Intra-Workout Carb Supplement: Vitargo Carb Powder
Good for: Athletes who need to refuel during their workouts
Vitargo Carb Powder is non-GMO, sugar and gluten-free, and vegan-friendly. Every serving provides 70 grams of carbohydrates in the form of Vitargo, a patented unique carbohydrate specially processed to have a high molecular weight.
Peer-reviewed published university studies have shown Vitargo to be effective in supporting work in athletes. One dated study,1 in particular, found that Vitargo supported greater endurance performance in cyclists than those who took maltodextrin or sugar supplements.
The carb supplement is available in various flavors, but if you want to keep your supplements as simple as possible, the plain flavor contains just one ingredient: Vitargo. Jacob Penner, USA Weightlifting Level 1 Coach and member of GGR's expert panel, tested Vitargo and liked it overall. He tried Fruit Punch, and like others on this list, found that the consistency was a bit thick so diluting it with more water was best.
Every batch of the product is tested by a third-party lab for contaminants and banned drugs. Vitargo Carb Powder is lab-certified free of banned substances by the Banned Substance Control Group (BSCG), the gold standard in testing.
| | |
| --- | --- |
| Price per serving | $1.40, $1.19 with subscription savings |
| Carbs per serving | 70 grams |
| Flavors | Fruit Punch, Grape, Lemon Lime, Mango, Orange, Watermelon, Plain |
| Third-party tested | Yes |
Best Post-Workout Carb Supplement: Post JYM Fast-Digesting Carb
Good for: Athletes who want to refuel quickly
Post JYM Fast-Digesting Carb is a delicious post-workout supplement that can help replenish depleted glycogen stores and quickly get essential nutrients into your muscles. Post JYM Fast-Digesting Carb is made with pure dextrose, an equivalent of glucose— the fastest absorbing simple carbohydrate out there. This quick delivery of nutrients can help optimize muscle recovery, growth, and strength.
After intense training, we need adequate glycogen to fuel the muscle recovery required to build muscle, endurance, and strength. Every serving of Post JYM Fast-Digesting Carb provides 30 grams of high-glycemic carbohydrates. Its formula is designed to raise the insulin in your bloodstream immediately after your workout to help shuttle essential nutrients like creatine, amino acids, and glucose into your hard-working muscles.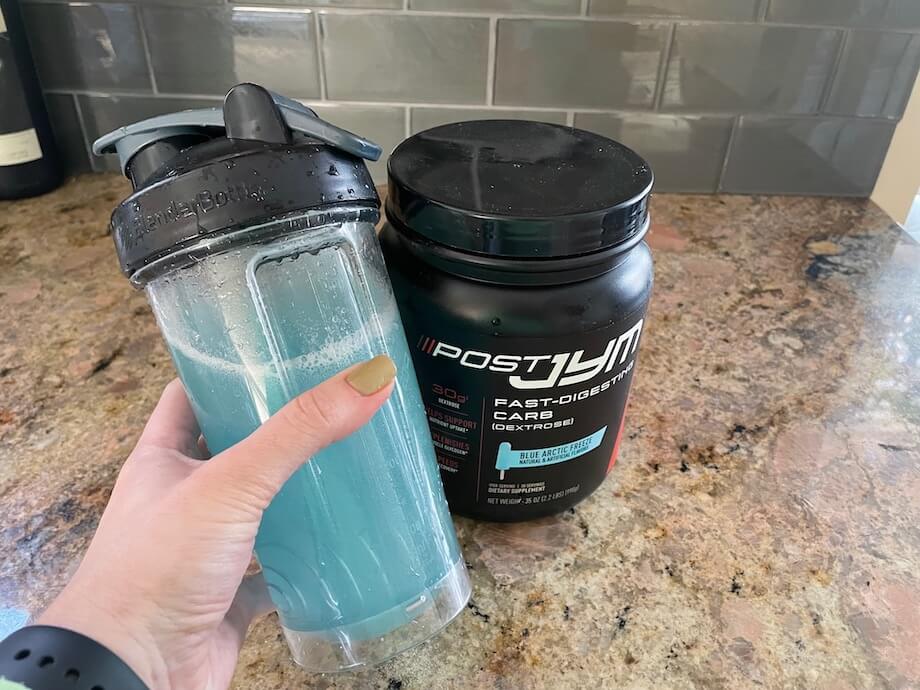 Additionally, you can mix the carb supplement with Post JYM BCAA+ Recovery Matrix to combine the powers of BCAAs and simple carbohydrates to maximize your after-workout recovery. Finally, you can customize your post-workout cocktail based on your training goals to meet your needs. And the cool part? Both post-workout products are offered in the same flavors, making your recovery shake easier to mix. For example, Post JYM Fast-Digesting Carb is available in Blue Arctic Freeze, Mandarin Orange, Green Apple Yummy, Lemonade, and Rainbow Sherbet.
Post JYM is sweetened with artificial sweeteners, so if that bothers you, you may want to look elsewhere. GGR senior editor and expert product tester Nicole tried Blue Arctic Freeze, and said it was pretty sweet but didn't have much flavor otherwise. However, the consistency was great.
| | |
| --- | --- |
| Price per serving | $0.67, $0.57 with subscription savings |
| Carbs per serving | 30 grams |
| Flavors | Blue Arctic Freeze, Mandarin Orange, Green Apple Yummy, Lemonade, Rainbow Sherbet |
| Third-party tested | No |
Best Carb Supplement for Recovery: Huge Supplements Formula XII
Good for: Athletes who do not take a pre-workout supplement
Huge Supplements' Formula XII contains 12 high-quality, scientifically dosed ingredients to optimize recovery after an intense workout. Every serving provides 31 grams of fast-acting carbohydrates to supply users with increased energy and power.
Cluster dextrin is the primary ingredient, followed by creatine monohydrate. Formula XII also contains beta-alanine and betaine anhydrous, both commonly found in pre-workout supplements for their roles in muscle function. If you take a pre-workout, be mindful of any compounding ingredients.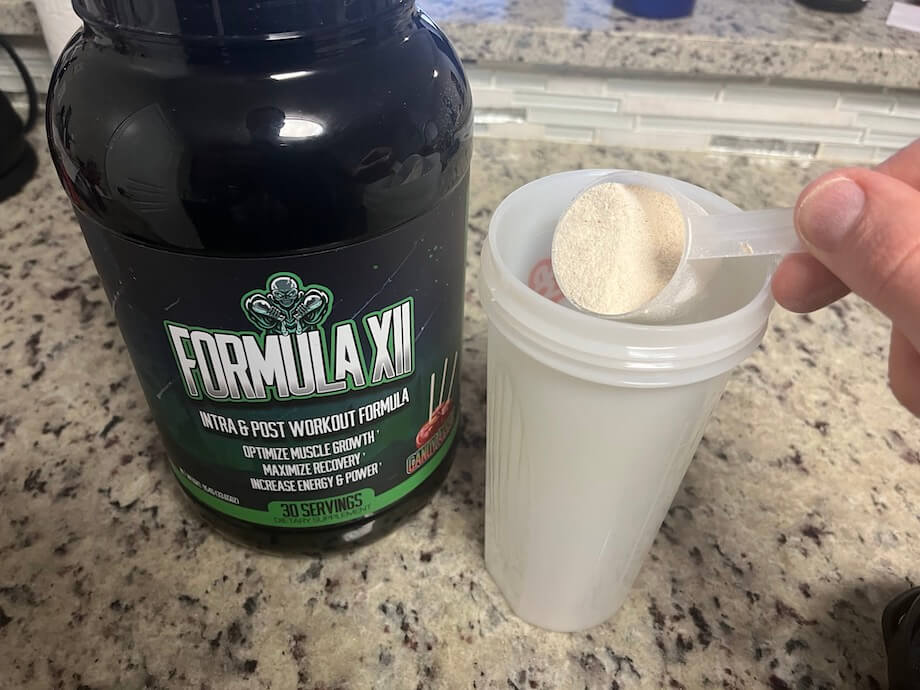 The supplement company recommends consuming one serving of Formula XII before, during, or after your workout. However, Huge Supplements notes that, as an intra-workout supplement, Formula XII can fuel your workout and kickstart your muscle recovery. You can also stack Formula XII with the company's BCAA supplement to maximize workout performance, healing, and muscle growth.
Formula XII has two tasty flavors: candy apple and tropical blast. Our tester Anthony tried Candy Apple and said not only does it taste amazing, he notices that he's more sore on days he don't take this than on days that he does, probably thanks to the recovery matrix.
Unfortunately, third-party testing is not mentioned on the company's website, but it is manufactured according to Good Manufacturing Practice guidelines in an FDA-registered facility.
| | |
| --- | --- |
| Price per serving | $2.17 |
| Carbs per serving | 31 grams |
| Flavors | Candy Apple, Tropical Blast |
| Third-party tested | No |
Best Waxy Maize: NOW Sports Waxy Maize
Good for: Athletes who want to lose body fat
NOW Sports Waxy Maize is a complex starch made from non-GMO corn. It mainly consists of amylopectin, a high molecular weight, multi-branched polysaccharide. Because of its structure, amylopectin is slowly absorbed by the body. However, once it's absorbed, it's easily converted to glycogen. For that reason, the carb supplement can be used to support energy production, endurance, and recovery post-workout.
Waxy Maize also supports glycogen resynthesis2 after exercise, helping sustain energy levels throughout your day. Research3 also points to a connection between slow-absorbing modified starch, like waxy maize, and increased fat oxidation. And if you really want to maximize those fat oxidation benefits, studies have shown that combining resistant starch with whey protein can boost postprandial thermogenesis and fat oxidation.
To use NOW Sports Waxy Maize, mix one scoop of powder into 16 ounces of water or juice. You can consume the supplement before, during, or after an intense workout. And if your physical activity lasts longer than two hours, you can double the serving size. Just remember that each scoop provides 37 grams of carbohydrates.
"This carb supplement makes me feel like I can outpace the stairmaster on its highest setting," says our tester Anthony, GGR performance editor. "Ok, that's an exaggeration, but there is a noticeable energy boost after taking this. I love it for days I plan conditioning work.
Waxy Maize is Informed Sport Certified, meaning every product batch is tested for banned substances before it hits the store shelves. Additionally, it's halal, kosher, and vegan-friendly, and it's made without artificial sweeteners.
| | |
| --- | --- |
| Price per serving | $0.77 |
| Carbs per serving | 37 grams |
| Flavors | Unflavored |
| Third-party tested | Informed Sport Certified |
Best For A Make-Your-Own Carb Supplement: Bulk Supplements Maltodextrin
Good for: Athletes who prefer to make their own supplement shakes
Maltodextrin is an easily digestible carbohydrate sourced from rice, potato starch, or corn and then subjected to partial hydrolysis. It's often used as a food additive for foods like frozen desserts, baked goods, fillings, jams, meat products, and puddings.
Research4 has also shown that maltodextrin can aid digestion by requiring more time to be fully absorbed, resulting in a lower glycemic response. And since it helps supply energy, maltodextrin can be used to replace the glycogen we lose during exercise, thus its role in DIY carb supplements.
It can be used in bodybuilding supplements, weight gain powders, and meal replacement shakes. In addition, many maltodextrin supplements are used for pre and post-workout carbohydrate replacement. Bulk Supplements' maltodextrin powder, however, can also be used as an intra-workout supplement. It's made from non-GMO corn and contains no fillers or additives.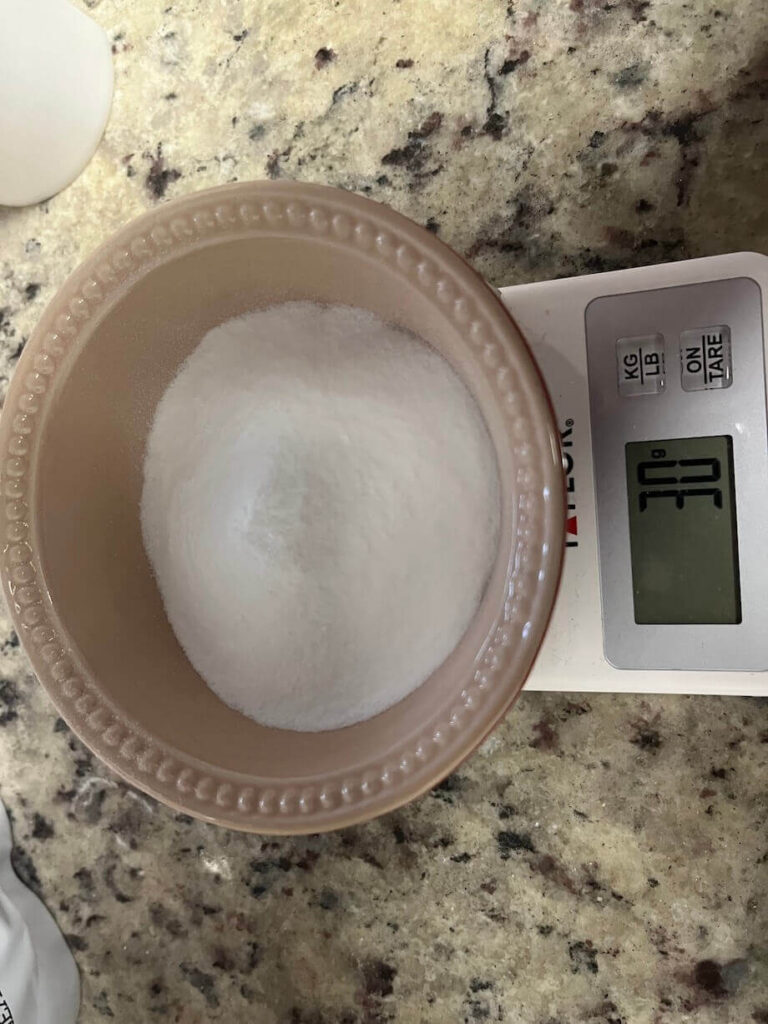 Our tester Anthony, GGR performance editor, said that this powder had an "inoffensive" taste, which is a plus. He's used it as a post-workout supplement and has had people comment on his gains recently—"I guess it's working," he says.
Every serving of the maltodextrin powder provides 28 grams of carbohydrates. To use the carb powder, mix approximately four tablespoons with your desired amount of water or juice. It can also be perfect for pre-workout or intra-workout shakes and smoothies.
Bulk Supplements' products are made in a National Sanitation Foundation-certified and FDA-registered facility, and every product is tested by a third party before distribution.
| | |
| --- | --- |
| Price per serving | $0.64,$0.60 with subscription savings |
| Carbs per serving | 28 grams |
| Flavors | Unflavored |
| Third-party tested | Yes |
Other Carb Supplements We Researched
While we're confident in the carb supplements we included on this list, there are undoubtedly other quality products that can serve athletes as well.
Swolverine Clean Carbs: This stands out among other carb supplements as it's made with 100% whole foods. Swolverine harnesses the powers of complex carbohydrates like sweet potatoes, yams, blueberries, and oats to provide users with sustained energy for their hard-hitting workouts.
While I'm a big fan of supplements prioritizing whole foods, this carb supplement also provides many vitamins and minerals. This can be a bonus for some, but for others, it might cause them to double up on vitamins they're already consuming. And unfortunately, it wasn't in stock when this article was written.
NutriBio Super Carb: This supplement is packed with nutrition, and while that may be beneficial for some, it's not ideal for all. Every scoop provides 25 grams of carbohydrates and a blend of electrolytes. Adding more electrolytes may have an adverse effect on those who take a pre-workout supplement.
NOW Sports Carbo Gain: We included NOW Sports' Waxy Maize supplement, but its Carbo Gain just missed the cut. Carbo Gain requires a half-cup scoop of carb powder, providing 240 calories per serving. So this carb supplement might apply to those looking to gain weight.
How We Picked and Tested the Best Carb Supplements
We know it can be challenging to find a trustworthy, dependable supplement when so many options exist. And we also know that not everyone has the same needs or looks for the same features in a product. So we made it our mission to look at carb supplements from every angle—like we do with all of our reviews.
Macronutrient Content
We wanted our list of carb supplements to stay true to the product's intended purpose, which meant finding products that prioritized carbohydrate content over everything else. While finding protein powders with good carbohydrate content is possible, that wasn't the point. Including other macronutrients in a carb supplement would change the overall calorie count and digestion time.
Flavor
We included some unflavored options for those who prefer a plain supplement or want to mix their carb powder with another product. However, we also included products that offer a variety of flavors for those who like to spice it up. So, if you want to mix things up, why not add a pop of flavor to your supplement routine?
Budget
A carb supplement's price per serving can significantly affect your search for the right product. In our search, we found that the market has a wide range of products with an equally wide range of prices. And in all honesty, the higher cost didn't always translate to a superior product. So, we considered all levels of supplements and even calculated any potential cost savings through delivery subscriptions.
Digestion
An upset stomach is the last thing anyone wants when working out, especially if it's avoidable. Unfortunately, some carb supplements can cause GI distress, so we searched for products formulated for easier digestion.
Additional Ingredients
More ingredients don't always add up to a better product. However, some products feature added vitamins, minerals, and other nutrients that may benefit some athletes. Therefore, we tried to include supplements that offered just pure carbohydrates and others that featured beneficial additions like BCAAs.
Benefits of Carb Supplements
Back in the day, when it seemed like fitness was all about weight loss, carbs got a bad rap. Thankfully, we've come a long way, and we know that a healthy body isn't determined by its size and that all bodies need carbohydrates. So while it's certainly possible to meet our macronutrient needs through whole foods alone, dietary supplements can offer some profound health benefits.
Improve Energy Levels and Support Endurance
Glycogen provides the human body with energy by producing adenosine triphosphate, or ATP. If you fall short of your carbohydrate needs, you will likely feel sluggish and lack mental focus. So it's not surprising that hitting the gym with insufficient carbs in your system can have a negative effect on your workout.
Without enough energy, you'll have less to devote to being physically active. That's where complex carb supplements come into play. Our bodies naturally deplete our glycogen stores during intense workouts, resulting in fatigue. So during intense, intermittent physical activity and prolonged exercise, glucose is oxidized to produce the ATP required for muscle contraction.
The rate at which your body uses glycogen depends on your activity. For example, endurance sports can require more glycogen than resistance training. Complex carbohydrates can help prolong exercise with improved energy levels and fueled endurance.
Maximize Workout Recovery
As our glycogen stores are depleted, we have less energy to recover and prepare for our subsequent training sessions. Adding a carbohydrate supplement to your routine can help kickstart that process. Research5 has shown that glycogen repletion, paired with protein, immediately after exercise has a more significant effect on muscle mass and recovery than delayed repletion.
Help Build Muscle Mass
When it comes to post-workout nutrition for muscle building, protein often takes priority. But the truth is the body can't use protein to build muscle without the energy provided by a carbohydrate source. A carb supplement can give the body the glycogen needed to initiate muscle repair and build muscle.
Dosing and Interactions
It's always best to discuss new supplements with your doctor or registered dietitian nutritionist before use to prevent any potential interactions with other medications or supplements. If you have a history of diabetes, be mindful of your supplement timing, as carb supplements will raise your blood sugars.
Follow the dosing instructions on the product's label unless otherwise directed by your doctor. If carbohydrate supplements are new, consider trying half a dose to assess its effect on your system before taking a full dose.
Third-Party Testing
We're big fans of third-party testing here at GGR. Since the Food and Drug Administration doesn't regulate dietary supplements, it bodes well when a company adds another layer of transparency to its products and manufacturing practices. Third-party testing typically examines the safety and quality of the product in question. It can ensure that the supplement contains ingredients as advertised and is free from harmful contaminants.
Our research found that many carb supplements were not tested with third-party labs. However, some were Informed Sport Certificated and banned substance free. To be Informed Sport Certified, every batch or lot of the product must be tested before it's released to the public.
Buying Guide: What to Look for in Carb Supplements
No two bodies are the same, so the best carbohydrate supplement will vary from person to person. Not to worry. We've compiled a checklist of factors to consider when searching for your ideal carb supplement.
Individualized Nutrition Needs
This might be the most significant consideration. Your nutrition needs are the driving force behind your dietary supplement routine. Several factors affect your nutrition needs, including but not limited to the following:
Medical history
Training demands
Age
Dietary restrictions
Tolerance
Carbohydrate Content
Once you know your nutrition needs, you can start searching for a product to fill the gaps in your diet. First, check each product's serving size and ensure that the intended number of servings you plan to take will not exceed your needs.
If you're in a carbohydrate deficit, you may need a supplement that offers more carbs per serving. You can also search for a carb supplement that pairs well with another carb source, like sweet potatoes.
Evidence-Based Products
While some carb supplements do not undergo third-party testing, many companies will make a point to share the scientific research behind their products. Understanding the science behind carb supplement formulas helps customers understand the potential impact the product might have.
The more research, the better! But try to look for up-to-date studies, preferably published within the last five to 10 years in credible sources.
FAQs About Carb Supplements
Which carb supplement is best?
Is it good to take a carb supplement?
If you lead an active lifestyle and follow an intense training schedule, a carb supplement can effectively and efficiently boost your carb intake at opportune times.
When should you take a carb supplement?
Carb supplements can come in handy at different times, depending on your training demands and fitness goals. Taking a carb supplement before and during a workout can help you maintain the glycogen that fuels your muscles. Taking a carb supplement after your workout helps replenish the muscle glycogen you lost and load up for the next training session.
Does carb powder help you gain weight?
Contrary to popular low-carb diet trends, carbohydrates don't make you gain weight outright. This is because our bodies need carbs for energy. However, any unused energy will be stored as body fat. So, if the carbs from your carb powder exceed your energy output, you will likely notice weight gain over time.
These statements have not been evaluated by the Food and Drug Administration. This product is not intended to diagnose, treat, cure, or prevent any diseases.
References
Stephens, F. B., Roig, M., Armstrong, G., & Greenhaff, P. L. (2008). Post-exercise ingestion of a unique, high molecular weight glucose polymer solution improves performance during a subsequent bout of cycling exercise. Journal of sports sciences, 26(2), 149–154. https://doi.org/10.1080/02640410701361548
Postexercise muscle glycogen resynthesis in humans | journal of applied … American Physiological Society. (2017, May 1). Retrieved March 11, 2023, from https://journals.physiology.org/doi/full/10.1152/japplphysiol.00860.2016
Baur, D. A., Vargas, C. S., Bach, C. W., Garvey, J. A., & Ormsbee, M. J. (2016). Slow-Absorbing Modified Starch before and during Prolonged Cycling Increases Fat Oxidation and Gastrointestinal Distress without Changing Performance. Nutrients, 8(7). https://doi.org/10.3390/nu8070392
Hofman, D. L., & H. Brouns, J. P. (2016). Nutrition, Health, and Regulatory Aspects of Digestible Maltodextrins. Critical Reviews in Food Science and Nutrition, 56(12), 2091-2100. https://doi.org/10.1080/10408398.2014.940415
McCartney, D., Desbrow, B., & Irwin, C. (2018). Post-exercise Ingestion of Carbohydrate, Protein and Water: A Systematic Review and Meta-analysis for Effects on Subsequent Athletic Performance. Sports medicine (Auckland, N.Z.), 48(2), 379–408. https://doi.org/10.1007/s40279-017-0800-5