We test and review fitness products based on an independent, multi-point methodology. If you use our links to purchase something, we may earn a commission. Read our disclosures.
If you like high-intensity interval training, you'll love 30-60-90 cardio workouts. However, I will warn you that this form of training isn't exactly beginner-friendly. You'll work at very high levels of intensity that are sure to get your heart rate up, so if weight loss is your goal, you're in luck.
In addition, you'll find this workout routine to be very popular among runners. The 30-60-90 mixed interval training approach helps build endurance and increase run speed, which is exactly what many runners are looking for.
Therefore, if you find that your current cardio and strength training workouts are boring you out of your mind and you're ready for a new challenge, say hello to the 30-60-90 workout. It could be just the full-body workout you need to improve your wellness.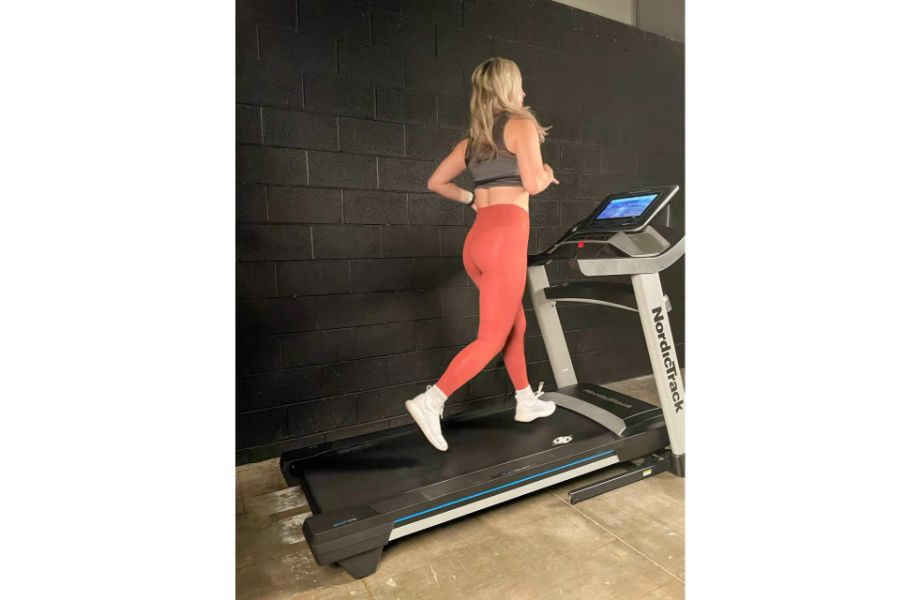 What Is 30-60-90 Training?
It's hard to think about 30-60-90 training without also thinking about Kristi Molinaro1. Deeming it the "revolutionary twist on classic HIIT," Kristi began offering 30-60-90 training classes in the early 2000s. These classes were consistently sold out as people loved how strength training was efficiently incorporated into a fast, rhythmic routine. It was perfect for busy individuals desiring quick results and is still being utilized today by many.
The concept of 30-60-90 training is relatively simple, and the way it works is truly all in its name. However, I'll break it down for clarity:
Each working set includes three intervals of 30 seconds, 60 seconds, and 90 seconds.
A rest period equal to the interval's length is also included.
For example, after completing a 30-second interval, you'd rest for 30 seconds; after completing a 60-second interval, you'd rest for 60 seconds, and so on.
Please note that these "rest" periods aren't exactly leisurely. They just give you a second to sort of catch your breath.
You should be working out at higher intensity levels during your 30-60-90-second intervals. The goal is to get your rating of perceived exertion (RPE) around 7 to 9, which is considered vigorous or very hard activity. You'll switch it up during your rest periods by decreasing speed, which should bring your RPE around 4 or 5. At this juncture, you'd be breathing heavily but still have the ability to talk. Understand, though, that you really stop at no point in the workout, making it more challenging for beginners.
Benefits of a 30-60-90 Workout
Now that you've got an idea of what a 30-60-90 workout is, let's explore three of its major benefits, shall we?
The Caloric Afterburn
You're likely aware that your metabolic rate increases during an intense workout, but did you know that those effects could last past your workout? One of the major benefits of HIIT is its afterburn effect, which allows your body to burn additional calories throughout the day. But why does this happen?
Well, when you're huffing and puffing during a 30-60-90 mixed interval session, you take in more oxygen. Following that workout, your body wants to return to its pre-exercise state and maintains that increased level of oxygen as a result of EPOC.
EPOC2 stands for excess post-exercise oxygen consumption and is the amount of oxygen needed to restore your body to its normal state. This entire process of getting your body back to a rest state ends up elevating your metabolism and, as a result, allows you to burn even more calories.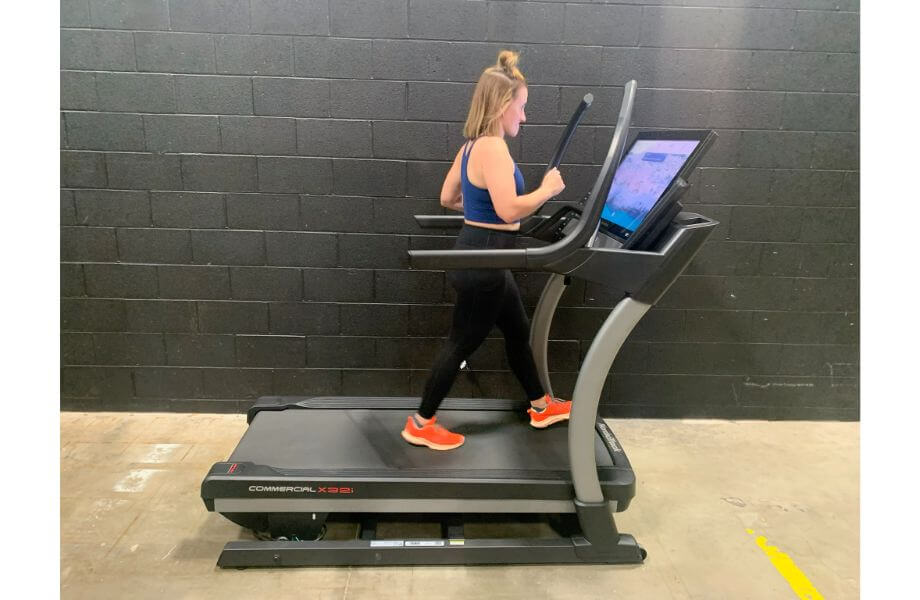 According to a 2021 study3 published in the International Journal of Exercise Science, EPOC can last at least 14 hours AFTER your workout. In addition, another study4 published in 2014 showed that higher-intensity exercises, like 30-60-90 training, may create a greater EPOC effect than low-intensity ones. So if you're really looking to boost your post-workout metabolism (and burn more calories), choose a high-intensity workout over a steady-state one.
Increase Your Anaerobic Threshold & Better Your Endurance
A topic that's often overlooked but quite important for those who want to improve their fitness levels is the anaerobic threshold. Your anaerobic threshold is the highest exercise intensity you can endure for an extended time without lactate greatly building up in your bloodstream.
For clarity, lactate5 is a byproduct of energy created from glucose, and it's constantly being developed within the body. Lactate is produced and removed harmoniously at rest so there's just the right amount. However, during high-intensity exercises, lactate is produced faster than the body can absorb it.
The body begins using lactate as an energy source and doesn't require oxygen for the conversion process. Although the anaerobic system can produce energy more quickly and it permits us to push ourselves to work out at a higher intensity level, there is a caveat.
Unfortunately, once you go over your anaerobic threshold, the excess lactate increases the acidity in your muscle fibers. This inevitably leads to your muscles stiffening, causing muscle fatigue and burning. As you might imagine, this is the point where many fitness folks feel like they need to stop and can't go any further.
The good news is that you can train your body to remove the lactic acid before it builds up and causes muscle fatigue. Doing interval training exercises6, like the 30-60-90 approach, will help your body adapt to clearing lactate more quickly, so it doesn't accumulate and slow you down. As a result, your improved muscle endurance will allow you to sustain exercise for longer periods of time, thus taking your performance to a new level.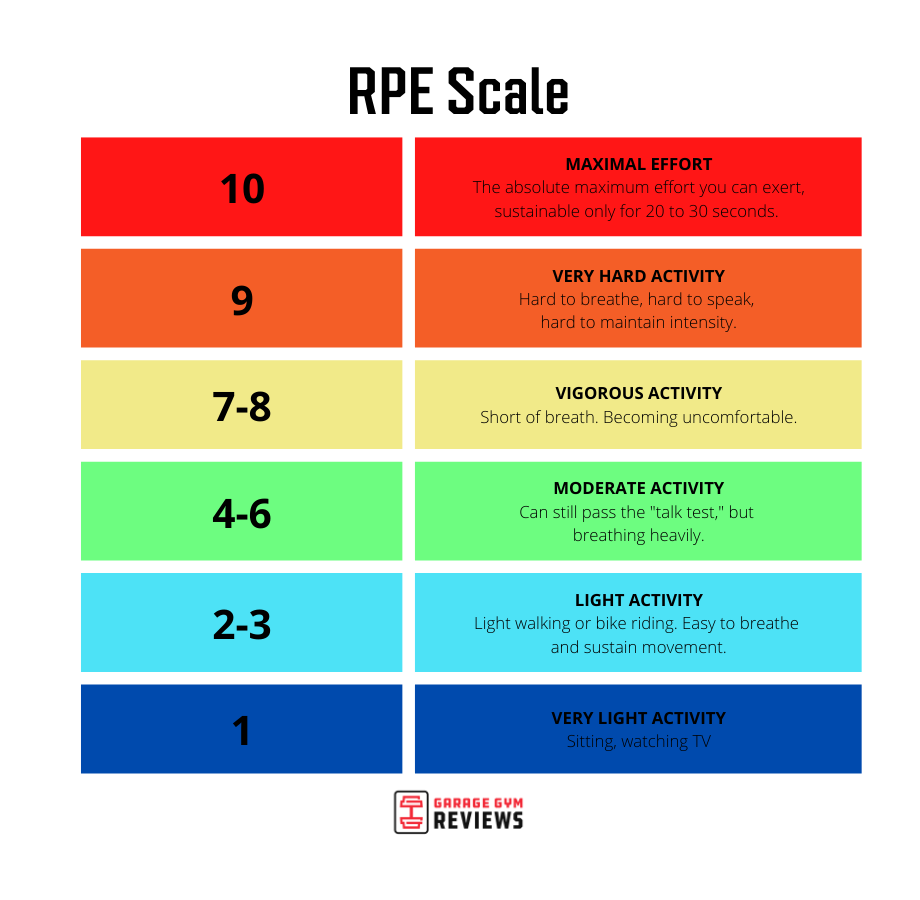 Boost Your Speed
For years, interval training has been used by athletes to increase their speed. The act of repeatedly exercising at a challenging pace and/or intensity, followed by a low-intensity recovery period, builds cardiovascular strength and speed.
One study7 published in 2018 assessed the effects of interval training on increasing explosive power, speed, and agility. The participants who completed interval training exercises over six weeks improved their speed by 5.9%. However, the control group only increased their speed by 1.3%. Therefore, if you want to increase your speed, 30-60-90 training is a good approach to doing so.
Who Should Do 30-60-90 Training?
In the running community, 30-60-90 training is very popular. They have training programs built around the 30-60-90 approach because it's said to help improve runners' endurance and speed. However, they're not the only athletes that'll benefit from this type of workout routine. Many athletes and fitness gurus will enjoy this intense workout.
Those who have been working out for a while and looking to try something more challenging may be interested in 30-60-90 training. If you've done a tabata workout or CrossFit, this may be an easier transition for you. Typically people complete 30-60-90 interval training workouts on a cardio machine, like an elliptical, treadmill, indoor cycle, or stair stepper.
If you don't have access to indoor workout equipment or would like to take it outside instead, don't fret. You can bike on your favorite trail or run around your neighborhood. If that's not your thing either, you have the option to do bodyweight exercises too. Don't be afraid to also throw some dumbbells into the mix.
If you're completely new to fitness and interested in interval training, I wouldn't suggest starting with this particular workout routine. There are other beginner-friendly interval training exercises to consider before jumping into this one.
Try This: 30-60-90 HIIT Workout
Are you ready to try a 30-60-90 HIIT workout today? If yes, before you get started, I want you to do a 5- to 10-minute warm-up so you can get your body ready to torch some calories. Make sure you have some water nearby, too, so you can stay hydrated along the way. This workout will require a cardio machine of your choice and will take up approximately 30 minutes of your time.
Now, let's get started!
| | | |
| --- | --- | --- |
| Time | Workout Set | Rate of Perceived Exertion |
| 30 Seconds | Increase Pace & Resistance | 9 |
| 30 Seconds | Decrease Speed | 5 |
| 60 Seconds | Increase Pace & Resistance | 8 |
| 60 Seconds | Decrease Speed | 5 |
| 90 Seconds | Increase Pace & Resistance | 7 |
| 90 Seconds | Decrease Speed | 5 |
| 90 Seconds | Increase Pace & Resistance | 7 |
| 90 Seconds | Decrease Speed | 5 |
| 60 Seconds | Increase Pace & Resistance | 8 |
| 60 Seconds | Decrease Speed | 5 |
| 30 Seconds | Increase Pace & Resistance | 9 |
| 30 Seconds | Decrease Speed | 5 |
| 90 Seconds | Increase Pace & Resistance | 7 |
| 90 Seconds | Decrease Speed | 4 |
| 60 Seconds | Increase Pace & Resistance | 8 |
| 60 Seconds | Decrease Speed | 4 |
| 30 Seconds | Increase Pace & Resistance | 9 |
| 30 Seconds | Decrease Speed | 4 |
| 30 Seconds | Increase Pace & Resistance | 9 |
| 30 Seconds | Decrease Speed | 4 |
| 60 Seconds | Increase Pace & Resistance | 8 |
| 60 Seconds | Decrease Speed | 4 |
| 90 Seconds | Increase Pace & Resistance | 7 |
| 90 Seconds | Decrease Speed | 4 |
Once you've completed your workout, take 10 minutes to do some cool-down movements. That'll help you decrease your heart rate, slow your breathing, and relax your muscles.
30-60-90 Workout: Q&A
How many sets of 30-60s should I do?
If you want to get the most out of the workout, you should do at least four workout sets. 
Can you do 30-60s on a treadmill?
Absolutely! Many people, especially runners, do 30-60-90 workouts on the treadmill. It's one of the top ways to complete the workout. 
Can I transform my body in 3 months?
You will likely see some noticeable changes if you're exercising regularly and following a healthy diet. However, there are many factors that affect body transformation, including genetics, supplementation, hormones, diet, sleep, and water intake. 
Are 30 60s HIIT?
Yes, 30-60-90 workouts are a form of high-intensity interval training. 
References