The Vulcan Absolute Powerlifting Bar V2.0 is Vulcan's top-shelf powerlifting barbell that happens to come in at a great price.
Powerlifting is based around three movements and this bar is specifically designed for those movements, the squat, deadlift, and bench. Yes, this bar can be used for movements outside of powerlifting, but when looking to add a barbell to the home or commercial gym, keep in mind what the barbell is designed to do.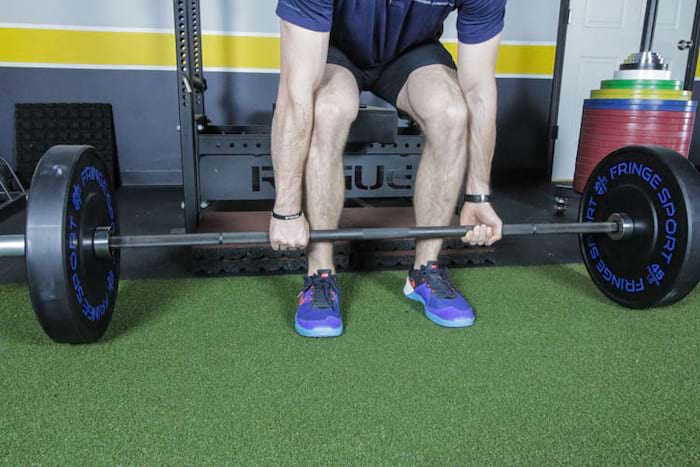 The Vulcan Absolute Powerlifting Bar has a tensile strength of 221k PSI making it one of the strongest power bars currently available. The only bar stronger is the Kabuki Strength Next-Gen Power Bar which is really in a different category because of its price.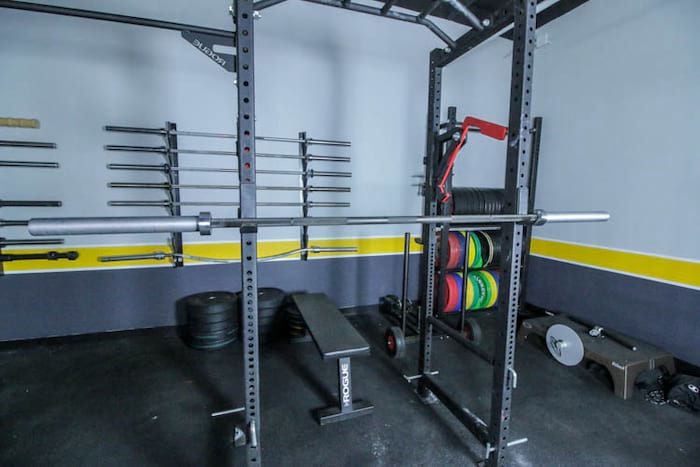 Tensile strength is a term you will hear a lot when speaking about barbells because that will partly determine how much "whip" your bar will have, there are many other factors that play into it, however.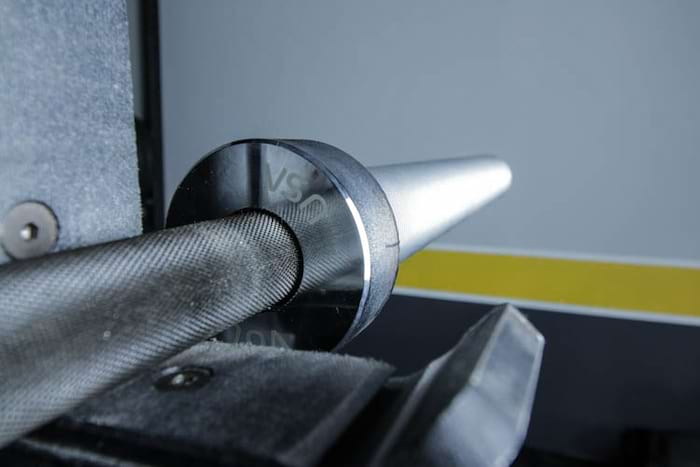 Whip is essentially personal preference, but some movements it's great to have, and others minimal whip is best. For a clean, when dropping into the "hole" gravity will continue to pull the barbell down and when it plants in the front rack, the weight can create a "whip" and make it easier to stand out of the hole.
With having whip in a deadlift, the weight will gradually pull off the ground rather than a full sleeve of weights at once. While squatting, a lifter can time out their squat to drop fast and create momentum standing up with the whip created, a lot like a clean.
With that being said, I do not suggest an everyday lifter to try and create these type movements. Trying to create whip on heavy back squats is a bit dangerous and not something I'd encourage.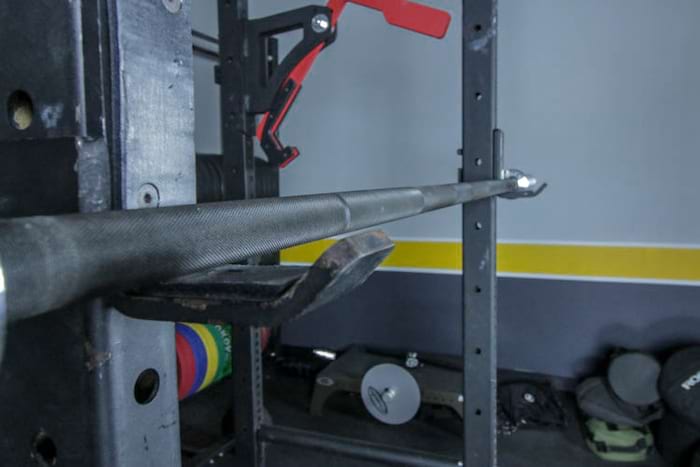 At 221k PSI tensile strength, the barbell is plenty strong. Vulcan does produce another version of this barbell that is 19k PSI tensile strength higher called the Vulcan Absolute Stainless Bar and uses stainless steel. If you have the money, this is likely the bar we'd suggest (I must say that we haven't had our hands on it yet.)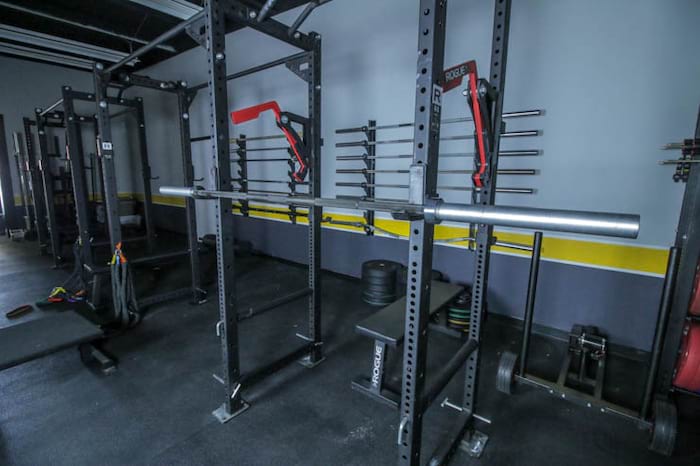 The main difference is in the name and in price. The Vulcan Absolute Stainless is a bushing barbell with stainless steel shaft and stainless steel shaft. Weighing in at 20kg with a 240k PSI tensile strength and a 29mm diameter shaft. The cost of this barbell is almost double that of the Vulcan Absolute Powerlifting Bar V2.0, but in my opinion is worth it for many.
For about the same price, the Black Zinc Ohio Power Bar is 20K PSI weaker than the Vulcan V2.0. American Barbell Powerlifting bar comes in at 190K PSI tensile strength, compared to the V2.0 at 220k.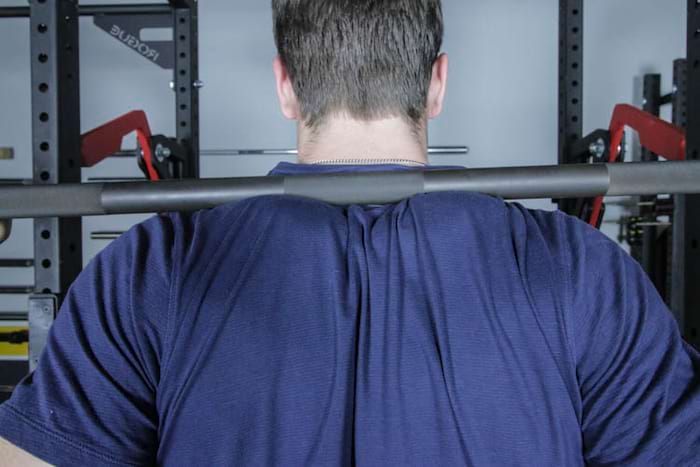 The Eleiko Performance Powerlifting bar which is a bronze bushing barbell made with Swedish Steel is 215k PSI tensile strength. This Eleiko bar is $849 and considered one of the best barbells in the world, although I think it's a bit over-hyped.
The Vulcan Absolute Powerlifting V2.0 barbell is also a bushing barbell rather than a bearing barbell. Bearing barbells are meant to spin more and favor towards Olympic type movements. When performing movements such as movements lifted above, a sleeve that won't spin as much is great so the weights won't move around.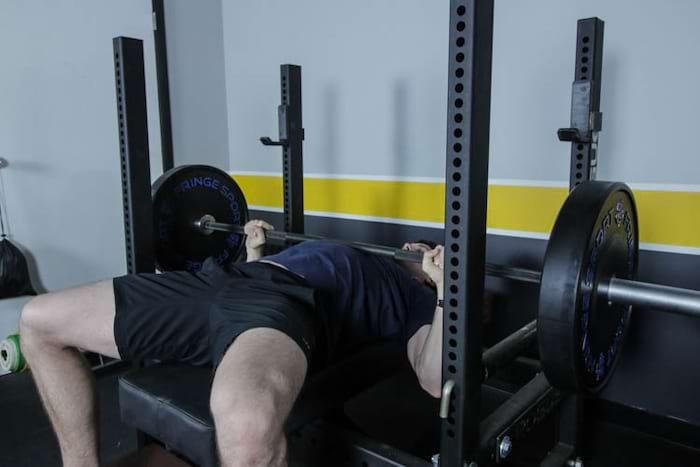 Vulcan states their powerlifting barbells have been used in actual competition and can withstand over 1,000 lbs of weight, have no whip, and should be used for competition formatted events. Meaning, this bar is made for the elite, but works for everyone else as well.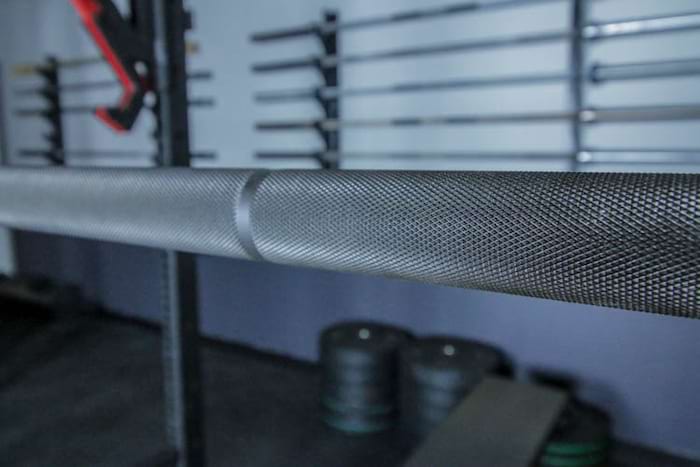 The Vulcan Absolute Powerlifting V2.0 is a strong barbell and the knurling used to round out the bar is aggressive, but not sharp. While using this barbell, you will find chalk is almost unnecessary, but not so unnecessary you look for a band-aid after using.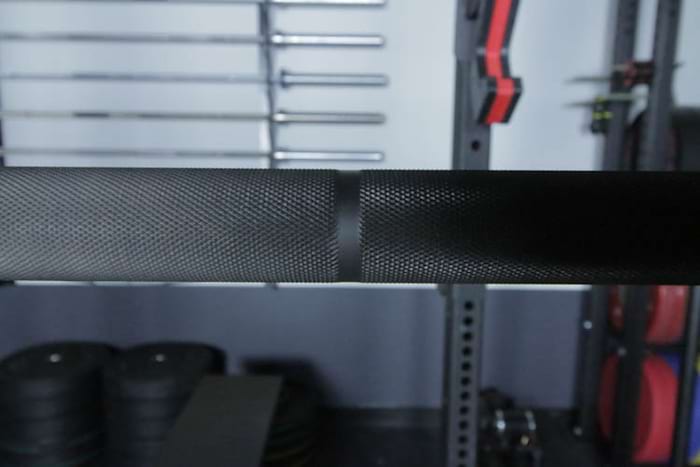 Too often companies will make aggressive knurling overly sharp. The perfect example of this is the Texas Power Bar. It's a good bar, but not to the level of the Vulcan APB.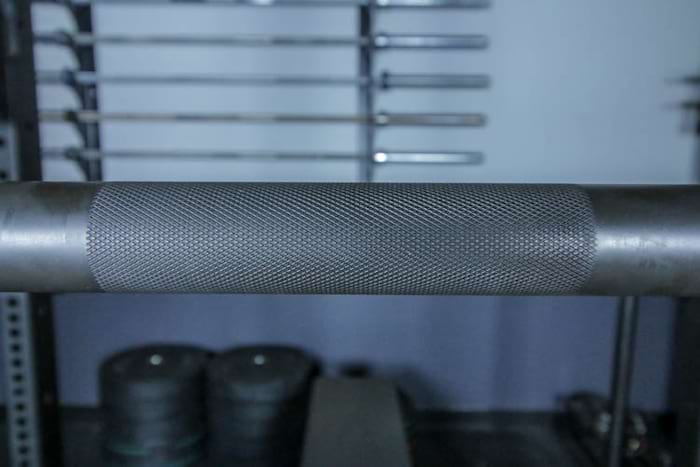 While the outer knurling is aggressive, Vulcan included a passive center knurling. I love this concept and believe more companies should look into this. Having an aggressive center knurling isn't that important, you just want it sharp enough to grip your shirt, but not rip your shirt off.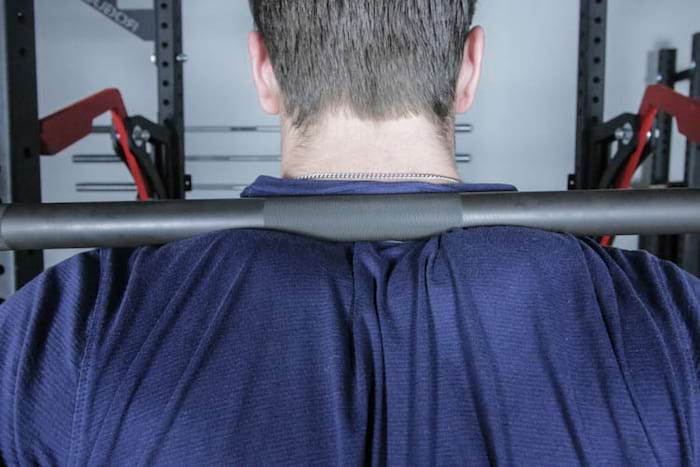 The Vulcan Absolute Stainless Bar has a more passive center knurling as well. American Barbell Powerlifting Bar, Rogue Ohio Power Bar, and Eleiko Performance Powerlifting Bar all have center knurling but none of them are passive.
Of the barbells listed, the ones I own are the Rogue Ohio Power Bar and the Vulcan Absolute Powerlifting Bar V2.0, and the Rogue OPB has a bit more aggressive knurling than the Vulcan.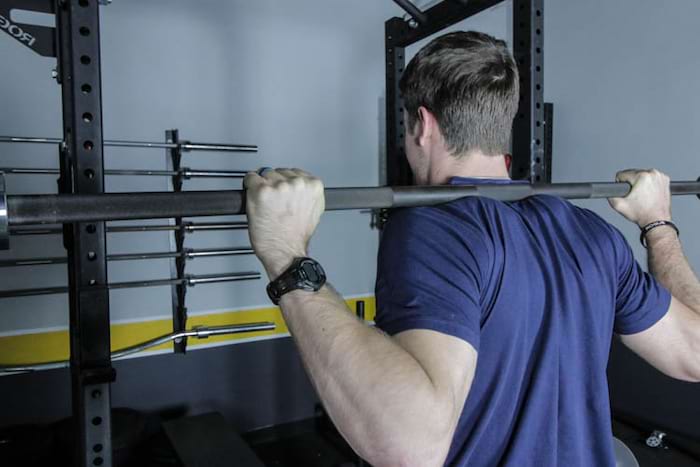 The center knurling for the Vulcan Absolute Powerlifting Bar V2.0 is the standard 4" wide.
Once you receive The Vulcan Absolute Powerlifting Bar you will find it is one of the cleanest looking barbells that Vulcan has made to date, and is definitely comparable to the best options available.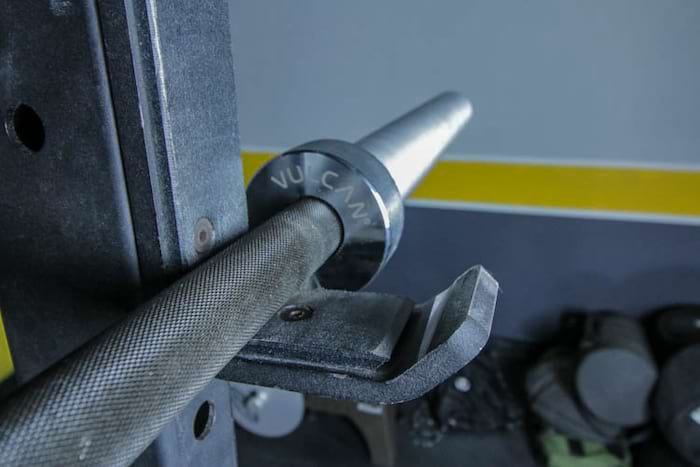 One added feature that I'm a big fan of that both Vulcan and FringeSport have done is adding branding to the inside of the sleeve collar. They wrote "Vulcan USA" although I don't believe this bar is made in USA, which is a bit misleading in my opinion.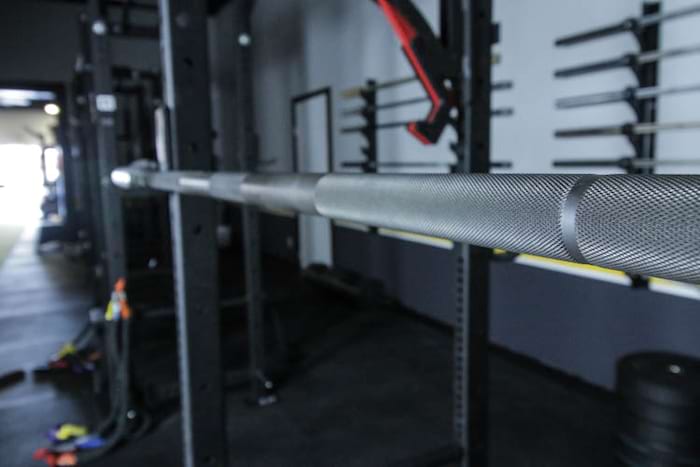 Black oxide gives the barbell a black-matte look. Black Oxide is not so much a chemical coat added to the bar like Cerakote, but is more defined as the process of turning the steel black.
Although this finish looks great, the black oxide is more likely to rust quicker and scratch easier to which barbell maintenance should be carried out regularly. The Vulcan Absolute Stainless will last much longer through the elements compared to the V2.0, but again, it is twice the price.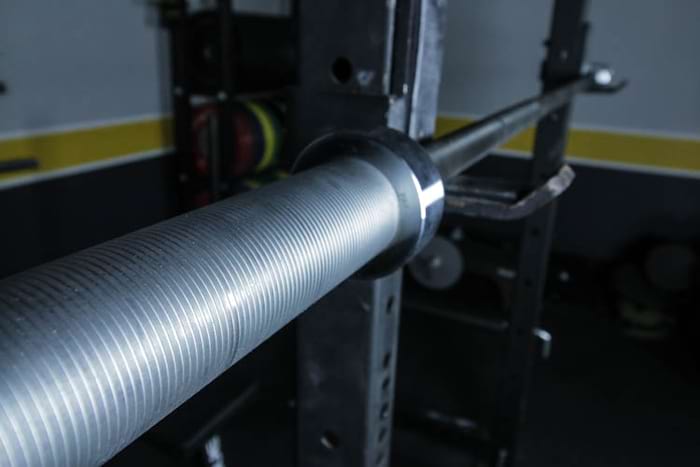 The Rogue Ohio Power Bar is a black zinc finish which is going to be more corrosive resistant than the black oxide, but not by too much.
The grooved, flat-fin, chrome sleeves of the Vulcan V2.0 look great with the black oxidative shaft. The advantage of grooved sleeves is the fact that they keep the weights on, although that said, I do think the sleeves have a bit too deep of grooves for what's needed.
Vulcan strength offers customers a lifetime warranty on any bending and breaking of the barbell as well. Rogue and American Barbell offer the same warranty to their customers, whereas Eleiko has a 10-year warranty on their Powerlifting Bar.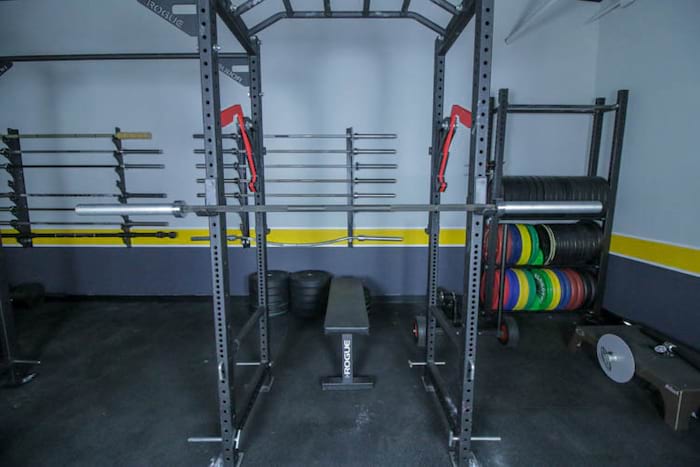 Vulcan offers free shipping on the Absolute Power Bar which most other companies do not.
The Vulcan Absolute Powerlifting V2.0 barbell is one of the best power bars currently available and we highly recommend it.