Man, there are some fun training toys out today.
It seems like every year; companies are coming out with new and better ways of old training devices.
The LPG Muscle Tri-Bells is no different.
How many times have you gone up to a cable pulley stack and thought the traditional metal handles could be improved? They work, but there's got to be a better way than the rusty and loud metal bars or pulley ropes that are used for hitting various isolation movements.
Well, here's your answer.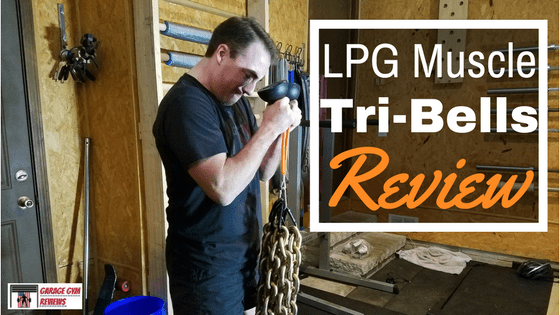 As of late, in my own personal training, I've begun doing more isolation work.
This isn't necessarily to make my "tri's pop" or my "calves show." It's more just to add strength in various positions that come about during "functional" training and just life in general.
Due to an increased focus on isolation accessory movements, I, just as many of you, am on the lookout for new toys that can aid in my journey towards a stronger version of me.
A company I've found that is making some of the most unusual tools for bodybuilders is LPG Muscle. I recently reviewed their Grip Freak that is an absolutely overbuilt wrist roller, but that makes it, in my opinion, one of the best on the market.
The product I'm reviewing today is a simple invention, but one of those ideas that make you question how someone is just now coming up with the idea.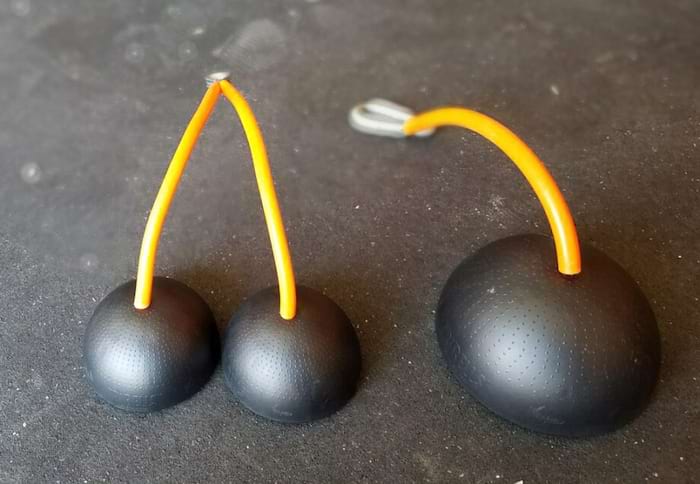 Tri-Bells are essentially improved rope handles.
Everyone and their mothers (if you have a jacked mom) know the traditional rope handle that attached to a cable stack and is used for triceps pushdowns. They're as old and unimproved as the barbell.
LPG Muscle has taken this idea and created a half circle grip area that in all honesty, creates the best feeling triceps pushdown I've ever done.
The Tri-Bells are made simple, yet durable.
Plastic domes are attached to braided metal cables, wrapped in rubber, with an eyelet attached.
That's about all there is to them. And, that's a good thing. A product should be as simple as possible, yet no simpler (there's some Einstein for you.)
There are multiple versions of Tri-Bells, but the one's I received to review were the 6" single Tri-bell and the 4" double Tri-Bells.
Both feature strong, hard plastic construction, with a solid bottom plate.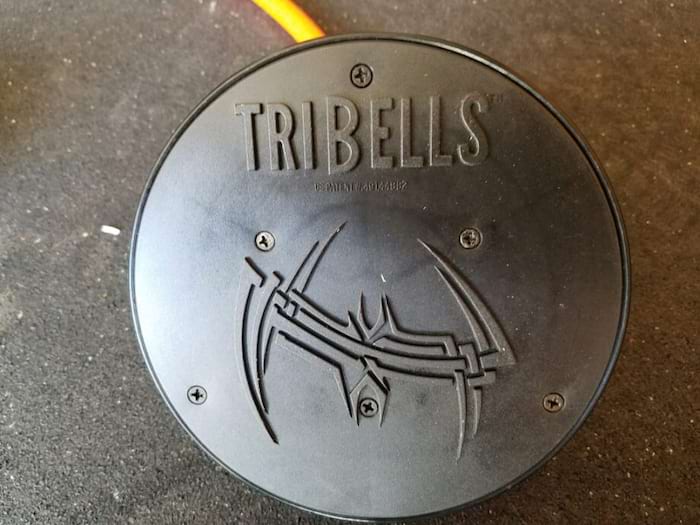 The dome part of the Tri-Bell features raised plastic that allows for a good grip, although chalk doesn't seem to help grip too much.
One thing I would like to see regarding the Tri-Bells is a powder coated steel version. The plastic is great and plenty strong, but powder coated steel not only matches everything else in many people's gyms, but it also takes chalk well and allows for an awesome surface to grip.
To add some pop to the handles as well as protect the steel cable, LPG muscle wrapped the braided cables in an orange rubber hose. Not only does it protect well, but in my opinion, it looks great and is a thoughtful addition.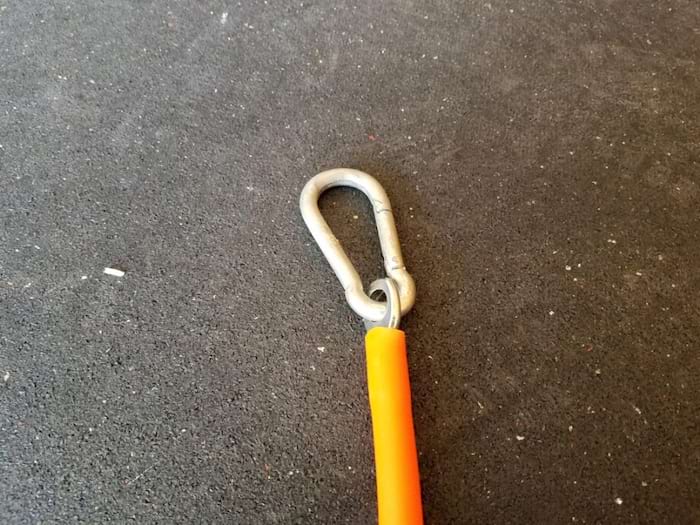 Something I was a little skeptical on was the weight the Tri-Bells could handle.
They look great, but the plastic domes made me think that maybe they wouldn't be able to handle very heavy loads.
Seriously, these things are tough.
The smaller handles are great for pushdowns or curls, but the bigger handle is killer for overhead try extensions, skull crushers, or even pull-ups.
Rogue Fitness sells a globe type pullup apparatus for over $100 that can't come close to the functionality of the Tri-Bells.
There are a lot of movements I'm excited to use them in.
A few I can think of are:
Pullovers
Shoulder Presses
Sled Drags
Wood Choppers
Hangs
Toys like these are great for the creative trainee who likes to add in not only productive but fun accessory work.