We test and review fitness products based on an independent, multi-point methodology. If you use our links to purchase something, we may earn a commission. Read our disclosures.
The Westside Barbell Scout Hyper by Rogue Fitness is a foldable reverse hyper created and patented by powerlifting legend Louie Simmons. Veering quite dramatically from the direction of most Rogue Fitness equipment, the Scout Hyper is neither made in the USA or an 'over-built' product. Despite these differences from typical Rogue Fitness Equipment, the Scout Hyper is a decent, budget-friendly hyper that saves both space and cash.
Home Gym Reverse Hyper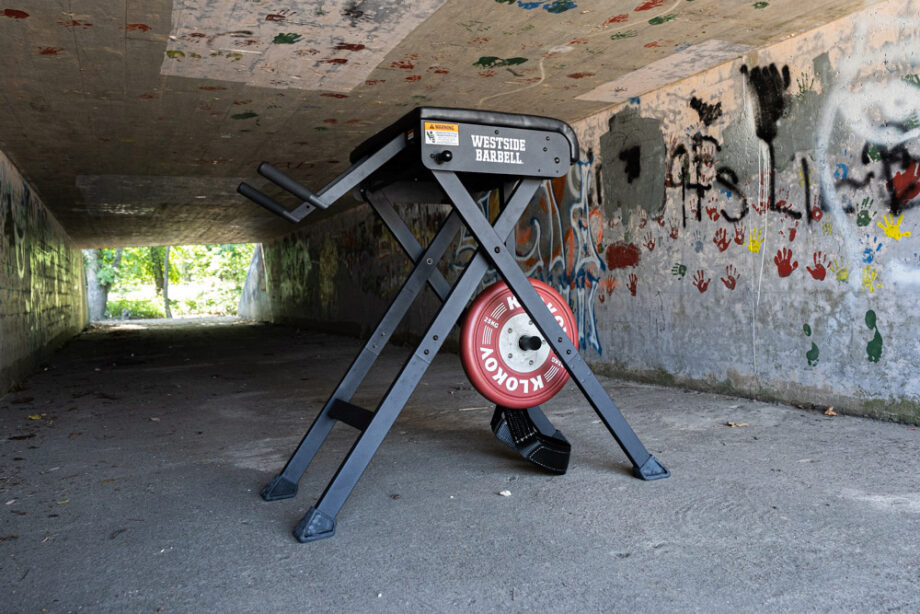 Rogue Westside Scout Hyper
The Scout Hyper is a patented, foldable reverse-hyper machine developed by powerlifting legend Louie Simmons and Westside Barbell. This uniquely lightweight and mobile design features hinging legs that lock into place with pop pins and easily fold back for efficient storage after use (the total depth of the unit, when folded, is just 13").Louie Simmons created this model with home, work, and light clinical use in mind—with particular benefits for younger athletes or those new to reverse hyper training. The unit comes standard with a durable, round-edge pad (27.5" wide x 21.5" deep x 2" thick) to limit friction against the hips, as well as a nylon webbing hyper strap, two weight posts (5.25" loadable length), a set of spring collars, and 6" long handles. A bolt-on handle extension kit is also available a la carte for users who need to accommodate a shorter distance from the end of the pad to the handles.The Scout Hyper comes with rubber feet (to provide grip to the floor and help keep the unit level) and a rubber-covered step for safe mounting and dismounting. When a workout is complete, the user simply has to (1) pull out and spin the pop pins to unlock the unit, (2) tip the machine up while pushing on the horizontal rear leg crossmember, and (3) press down on the handles to complete the folding process. Please Note: The unit stands up by itself when folded, but we do recommend either storing it flat on the ground or, if storing it upright, to do so against a wall and out of the reach of children.Whether you train in a small garage gym or a large-scale facility, space efficiency always counts. The Westside Scout Hyper offers storage convenience with its patented groove folding mechanism, collapsing down to a depth of just 13" when stowed. It's also considerably lighter and more portable than most traditional Reverse Hyper machines, making it easy to move, unfold, and lock-in before each use.Regular use of the Scout Hyper can provide safe traction, pressure/tension relief in the lower back, and strengthening of the posterior chain. "We spend hours sitting or standing at home, work or at school," Louie Simmons says. "These simple yet everyday occurrences place significant pressure and torsion on our lumbar spine leading to mild or even severe daily discomfort. That's where the Scout steps in. A daily prescription of three to five sets of 15 reps on this machine could be the difference from painful to pain-free lumbar health."User assembly is required with this unit, but should take less than 30 mins. All required hardware is included. Rubber feet are provided for improved stability, and a rubber covering on the step makes it easier to get on and off of the machine. Please BE CAUTIOUS when folding and unfolding the Scout, and be aware of pinch points. If the red marking on the pop pin shaft is visible then the pin is NOT fully seated. Periodically check that the pop pin and swing-arm bolts are tight on both sides of the machine, as well as the bolt that secures the hyper strap.
The size and price-point of most Reverse Hyper models has for a long time deterred home-gym owners from investing in one. The Rogue Westside Scout Hyper is Louie Simmons interpretation of an affordable, space-saving option. With this Scout Hyper, Louie Simmons enables far more people to get access to what he deems an essential tool of weightlifting.
Video Review
What is the Rogue Westside Scout Reverse Hyper?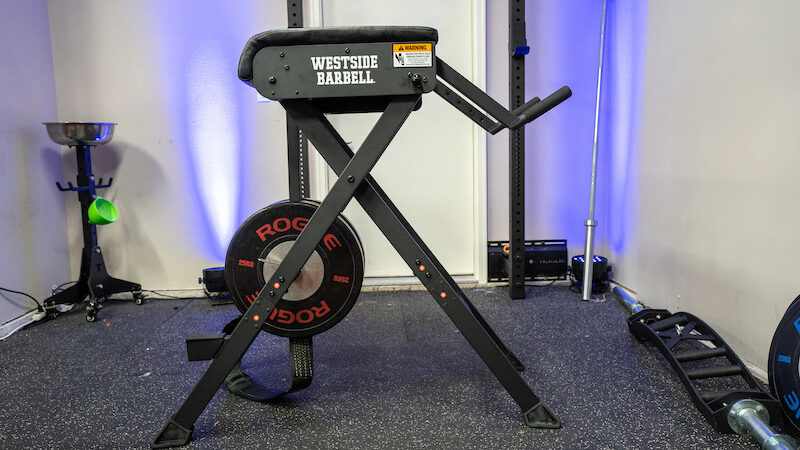 The Rogue Westside Scout Hyper is Rogue's most affordable, home-gym friendly take on the Reverse Hyper popularized by Westside Barbell founder Louie Simmons. It features an easy fold and lock design that makes it super portable and a great option for those with limited space. This is Rogue's most affordable reverse hyper and it is their first piece in collaboration with Westside Barbell.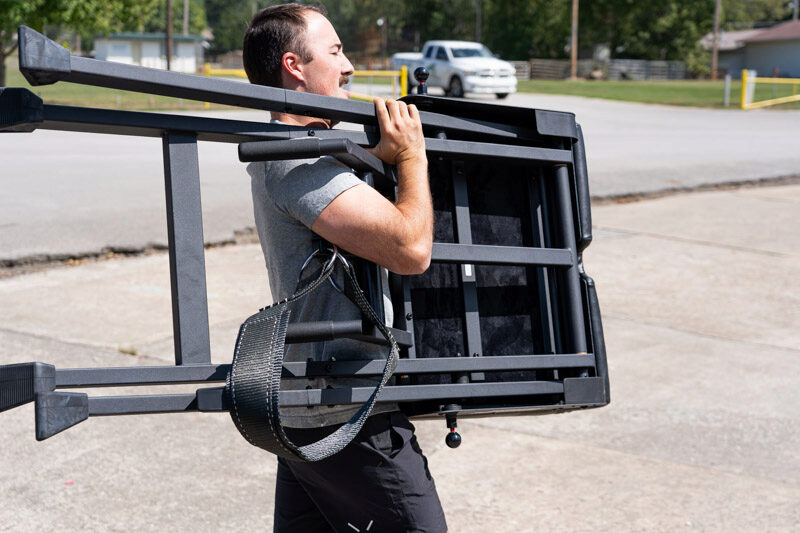 Legend has it that the Reverse Hyper was originally created in the 1970's after Louie Simmons suffered another of his many back injuries. In order to rehab, the reverse hyper was born out of necessity to get back under the bar. The first versions look a bit different than the new polished versions like the Scout Hyper, but their function hasn't changed much since its original invention.
The Scout Hyper takes the original idea for the reverse hyper and makes it foldable so it saves space in a home gym.
Why Isn't Rogue Fitness Branding Anywhere on the Product or Box?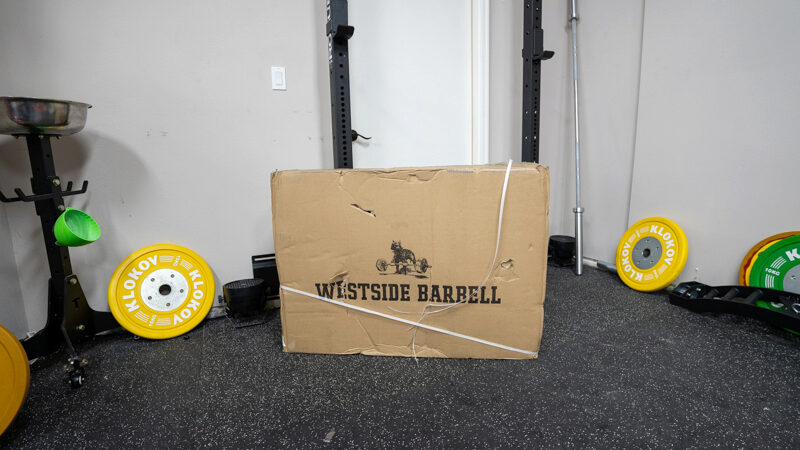 One big question that came about as we saw the initial product release and when we received the package on our doorstep was,
"Why the heck doesn't it say Rogue Fitness anywhere?"
Rogue has built such a good brand that having their products in your home gym is similar to having Red Wing Boots on your feet (I wear Iron Rangers most days in case you were wondering.)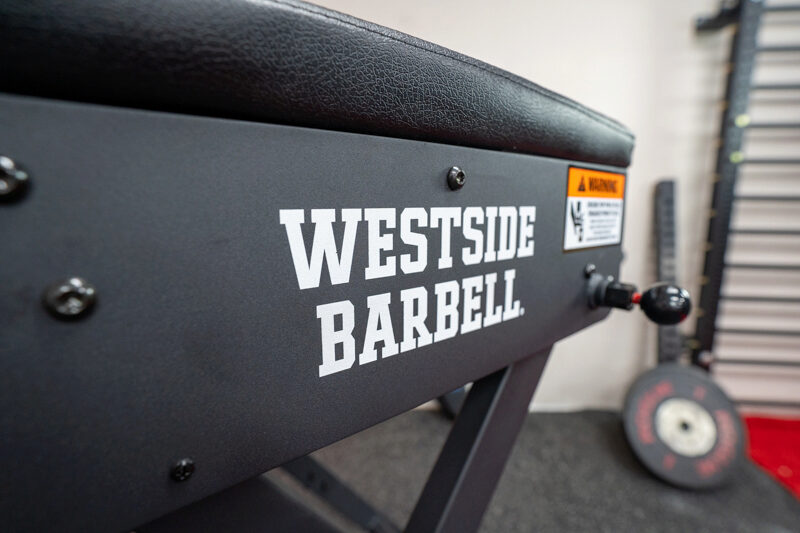 Here's my theory on why Rogue left their name off the box and product—I believe Rogue is creating a Fighter Brand to fend off all of the imported, lower-priced competition that continues to infiltrate the industry and threatens to steal some of their market share.
Similar to the way that Ford offers Lincoln, so Rogue will now offer Westside Barbell. I don't know if this is truly the case, but it's my early guess and we'll see if this plays out to be correct over the next few months/years.
What We Like About the Westside Scout Reverse Hyper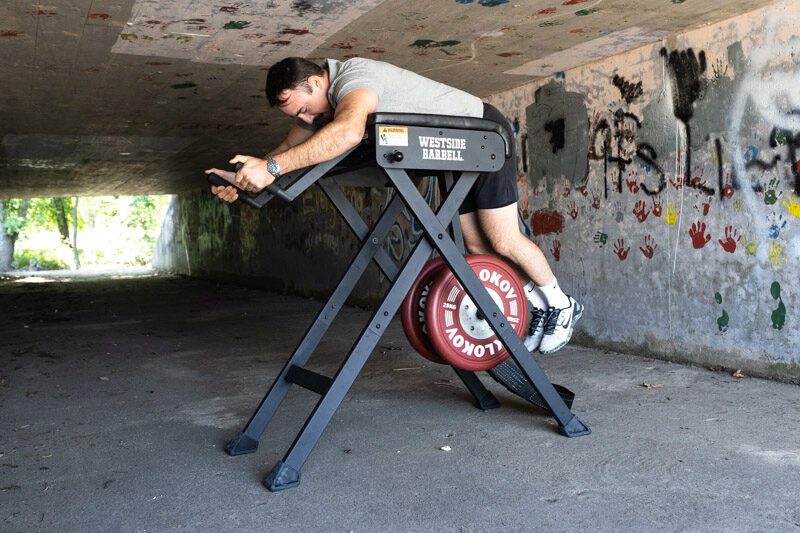 The price-point of the Rogue Westside Scout Hyper is one of its biggest draws. Priced at only $350+shipping, it is less than half the cost of any other stand-alone option from Rogue. It is interesting to note that this price is cheaper than almost any other hyper on the market. However, even at this price point, you get a fully functional, super well executed Reverse Hyper that will meet the needs of 99% of people looking to strengthen their posterior chain.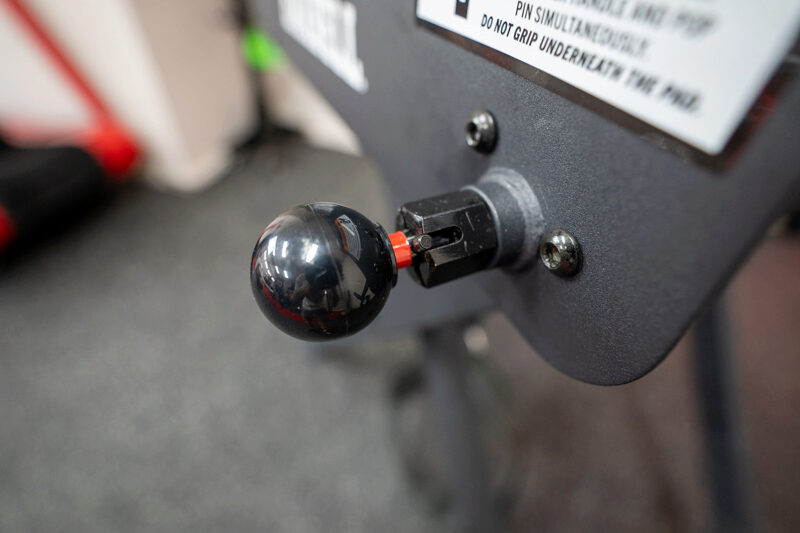 The problem with so many previous models of the Reverse Hyper was that their large footprints made them impractical for home gym use. That reason alone was why I stopped storing my Reverse Hyper in my garage and moved it to my commercial gym space. Many owners will see their hyper turned into a glorified table within a few weeks of getting it. Unlike many of the heavier pieces such as the Rogue RH-2 or the Sorinex Frankenhyper, the Scout Hyper offers a portability that makes it perfect for the average joe. Storing at only 13" deep and weighing only ~86lbs, the Scout Hyper will save your gym valuable square footage. This storability combined with an easy slide/locking mechanism makes it quick and easy to set up when need be.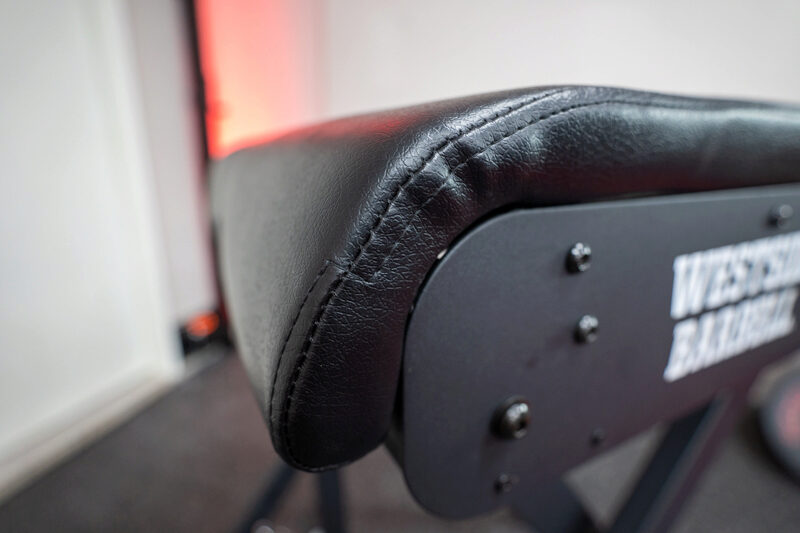 Although not glamorously 'overdone' like many of Rogue's options, this Reverse Hyper is very well executed. With an ergonomic top pad to protect your hips from discomfort and an appropriately sized pendulum, you do not sacrifice any function by choosing this more budget-friendly model of Hyper. With a total max weight capacity of 600lbs this machine can more than accommodate most gym-goers.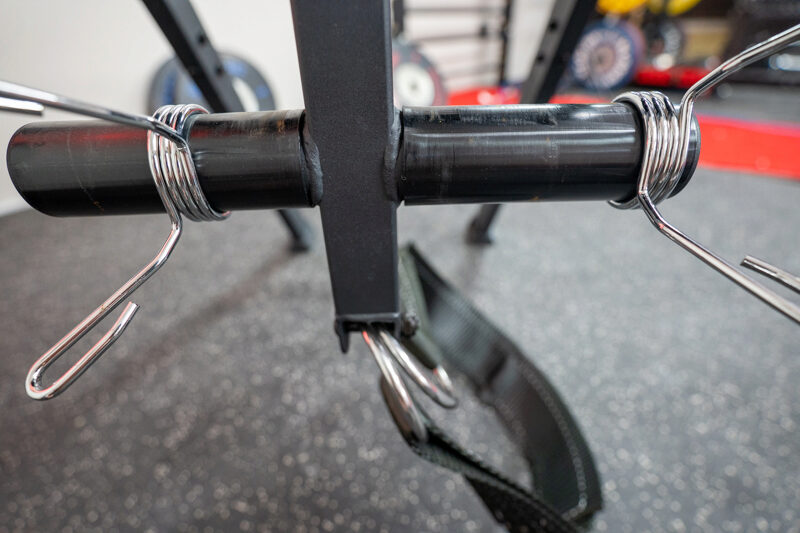 With the immediate hype surrounding the announcement of this equipment and its price point, it was no surprise that it sold out in mere minutes upon release. This pattern continued as multiple more releases saw almost instantaneous sell-out times. I believe that Rogue and Westside Barbell were able to create a product that was a perfect fit for home gyms and I fully expect to see these in garages all over the country. It will be interesting to see if the Rogue/Westside partnership yields more high-demand pieces going forward.
What We Don't Like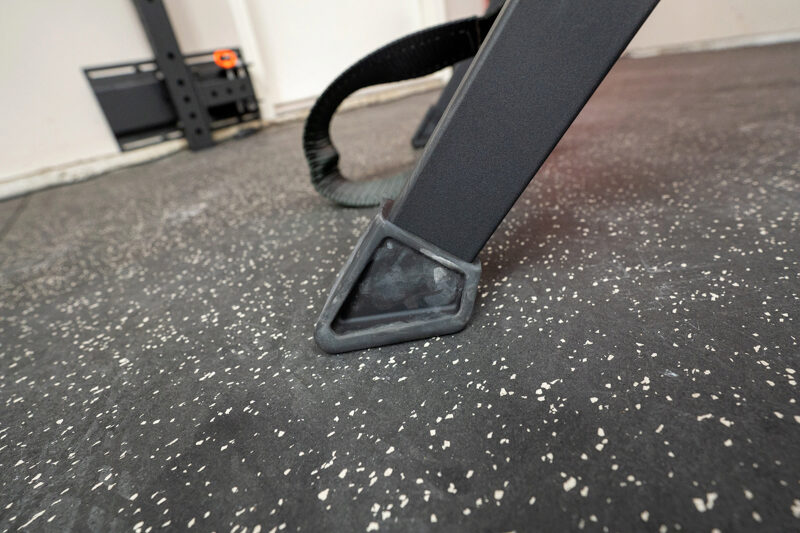 Although the Westside Scout Hyper is a highly practical alternative to its heavier Reverse Hyper relatives, there are a few drawbacks to its design.
Our primary concern when starting our review was how stable the Scout Hyper would be in relation to other models that we have tested. Immediately, it was clear that some stability had been sacrificed for the easy to fold design. With any contact, the whole frame shakes side to side which leaves you a bit uneasy to fully hop on top of it. The shaking is a bit better once you have weight loaded onto the machine but isn't entirely taken care of.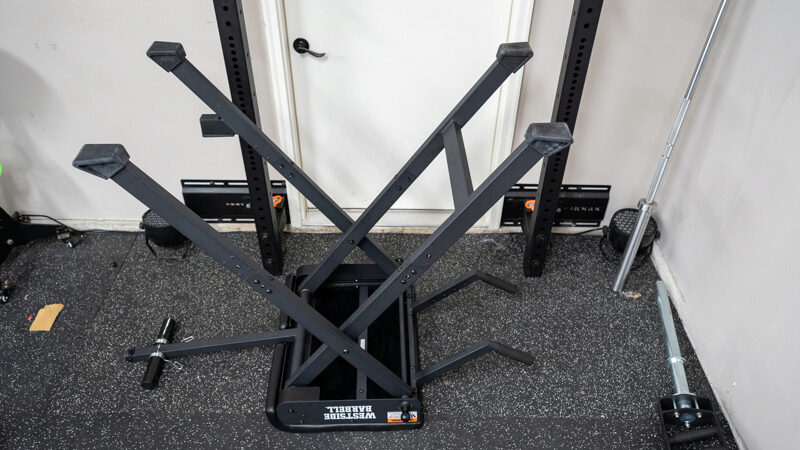 The loading pegs themselves also present a minor issue. If you have larger bumpers or urethane plates, do not expect to be able to fit that much weight on them as they only have about 5" of loadable space. Even with competition bumpers from Rogue, I was only able to fit one 25kg and one 20kg plate on each loading peg. I expect that most people won't be too bothered by this, but for those super powerlifters out there, this might not cut it.
The most concerning problem with the Westside Scout Hyper isn't noticeable until you actually start using it. With almost every repetition, the front legs lifted off the ground. This lift wasn't enough to throw the balance of the machine off, but it did not instill confidence that more weight wouldn't cause a larger issue. I really wish that Rogue had enabled the user to load weight onto the front of the machine to secure it. Hopefully, going forward, they add a stabilizer of some sort to keep the front legs secure on the ground.
Westside Scout Reverse Hyper vs. Rogue RH-2 Reverse Hyper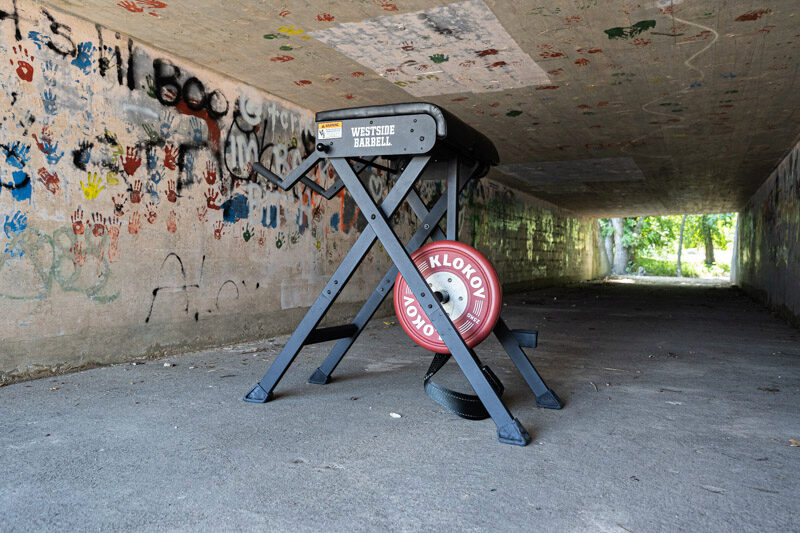 Rogue RH-2 vs. Scout Hyper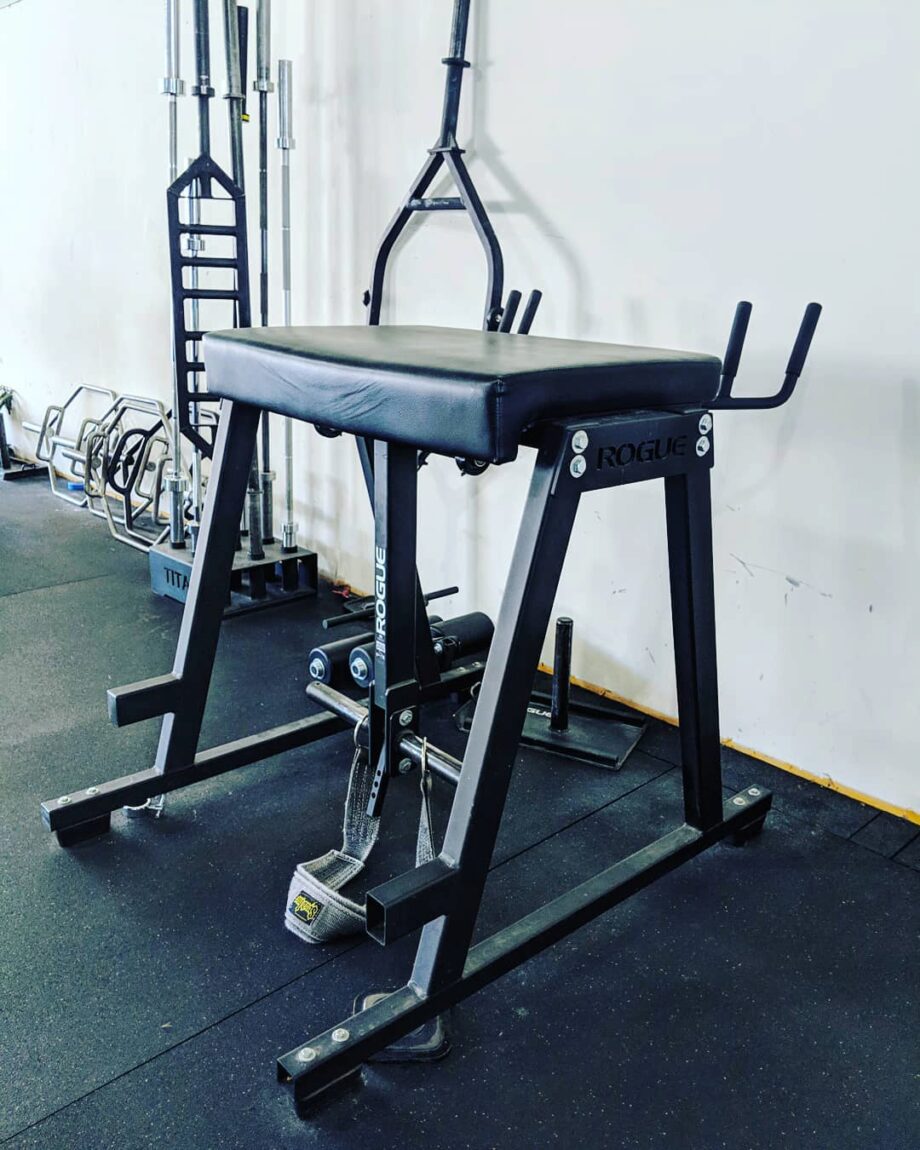 Rogue RH-2 Reverse Hyper
Manufactured and fully assembled in Columbus, Ohio, the Rogue RH-2 is a reverse hyper machine designed to meet the unique, changing needs of the athletes it serves. Widely utilized for physical therapy and back rehab exercises, the Reverse Hyper can also be used with light weights in everyday training to reduce lower back tightness and strengthen hamstrings, glutes, hips, and more.
The Westside Scout Reverse Hyper and the Rogue RH-2 Reverse Hyper cater to two different groups of people. If you have a spacious gym and a tighter budget, the Rogue RH-2 may be more in your wheelhouse. If, like most people, you don't have unlimited room for equipment and you want to save some money, the Westside Scout Hyper is probably a better fit for you.
The other type of person the RH-2 will better suit is the heavyweight powerlifter. If you're squatting above 700 LB or weigh above 270 LB, I'd probably suggest going with a version like the RH-2.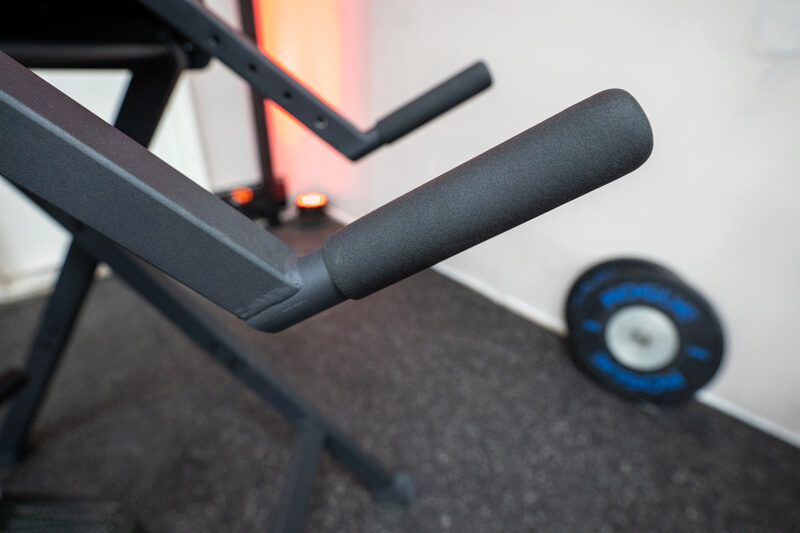 The fact of the matter remains though, the RH-2, the Titan Fitness H-PND Reverse Hyper and many others are greatly overbuilt for most people. If you like that and have the space, then go that route. However, most garage gym owners will be better suited with a Scout Hyper. I am not going to pretend that the Westside Scout Hyper is as nice a finished product as the Rogue RH-2 option.
However, at less than half the price of the RH-2, you get all of the same functionality and the added luxury of portability. That is why, although not as nice of an overall product as the RH-2, I would recommend the Westside Scout Reverse Hyper as the best option for someone trying to outfit their home gym.
Full Rating
Rogue Westside Scout Hyper
The Scout Hyper is a decent, budget-friendly reverse hyper machine that saves both space and cash.
Product Brand: Rogue Fitness
Product Currency: $
Product Price: 385
Product In-Stock: InStock
Rogue Westside Scout Hyper FAQs
What is Westside Scout hyper for?
On a regular basis, the Scout Hyper can provide safe traction, pressure/tension relief in the lower back, and posterior chain strengthening. These everyday occurrences cause considerable pressure and tension on our lumbar spine, resulting in mild to severe daily discomfort.
Is a reverse hyper worth it?
A reverse hyper machine can help to reduce back pain by decompressing the spine, assisting in the pumping of fluid back into the intervertebral discs, and lowering pressure. Working out on a reverse hyper machine can help you develop your back muscles and avoid injuries while exercising and lifting.
Can I do reverse hypers every day?
In everyday training, the reverse hyper may be done with both small and high weights to relieve lower back stiffness and develop hamstrings, glutes, hips, and other muscles.