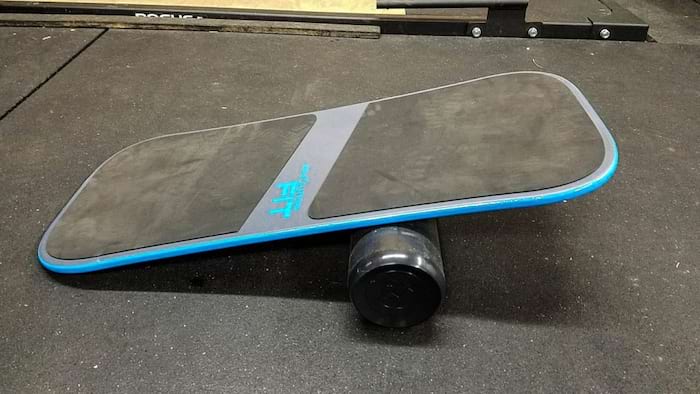 Balance training is something that I feel has gotten a bad rap.
We've all seen the meme of the guy doing an overhead pistol squat on an atlas stone with phrasing along the lines of, "CrossFitters...SMH." I get it; there's a lot of balance training that looks silly and quite frankly, useless. However, just because some balance training looks stupid, that doesn't mean it's all worthless. Improving coordination using various tools, such as a Revolution Balance Board is certainly beneficial for everyone from an athlete to the general population.
The Revolution Balance Boards, I'll be writing specifically on the Revolution FIT Board, are designed to improve balance and coordination through what is essentially a board on top of a roller or some other implement.
Not only is balance training effective, but it's also quite fun.
I get it; the "I'm training for results, not enjoyment" crowd thinks enjoying training is worthless, but it's not. Not at all. If you enjoy your workouts, you'll be more likely to stick to them and therefore see better results in the long run. Training is a marathon, not a sprint.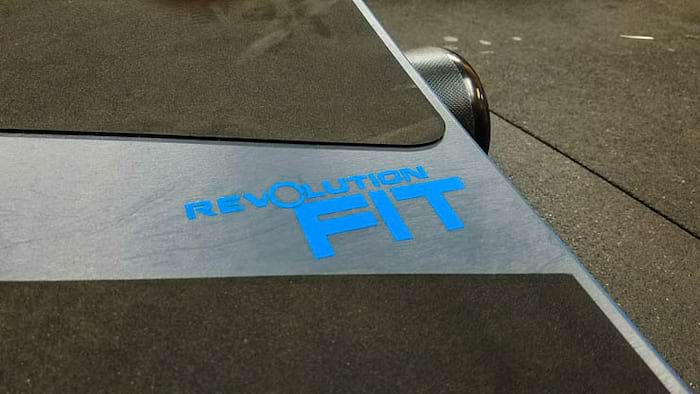 The Revolution FIT Balance Board differs from their other offerings in a few different ways. The most notable difference is the size and shape of the board.
Revolution Balance Boards offers quite a few different boards and seems to be coming up with different options often to accommodate varied users. The options currently available at the time of this writing are:
Revolution 101 (basic all-around board)
Revolution Swell (mimic surfing)
Revolution Core 32 (advanced trick board)
Revolution Focus (standing desk board)
Revolution FIT (fitness-focused)
The Revolution FIT Board offers a wide top to allow for many different exercises. When I first received the Revolution FIT Balance Board, I figured I'd only use it for balance footwork. However, after having it for a while, I've begun using it during pushups, planks, and even attempted handstand work (I'll keep the results to myself.)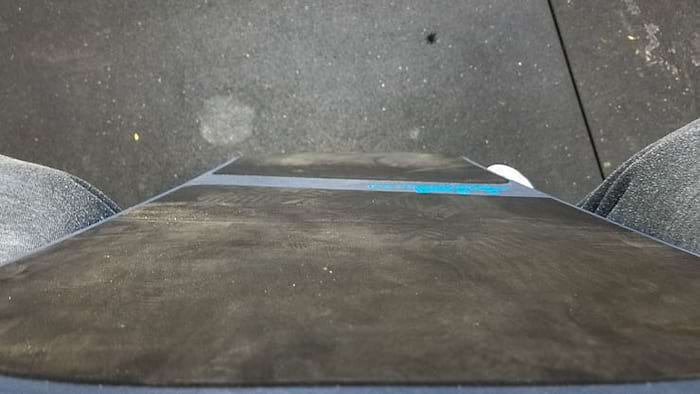 Another difference between the FIT Balance Board versus some of the others is the addition of two foam sections on the top of the board. The foam is very thin and quite dense which prevents it from adding extra instability, but makes the board comfortable anytime you use it without shoes or if you use it during push-ups.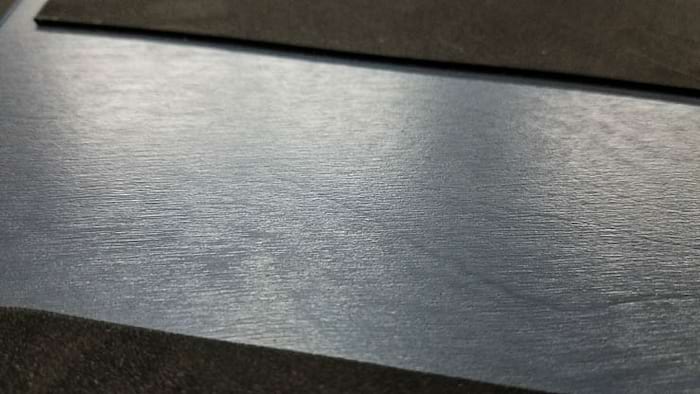 The board itself is made of a few different layers of hardwood. During use, I didn't notice any flexing in the wood. It has a weight limit of 350 lbs, and I only weigh around 180 lbs currently, so it's no surprise there weren't any issues in that area. That said, I did have a couple of friends that weigh a bit more, around 250 lbs, and I didn't see any flexing either. I'm sure the board could hold more than 350 lbs, but for safety, that's the recommendation.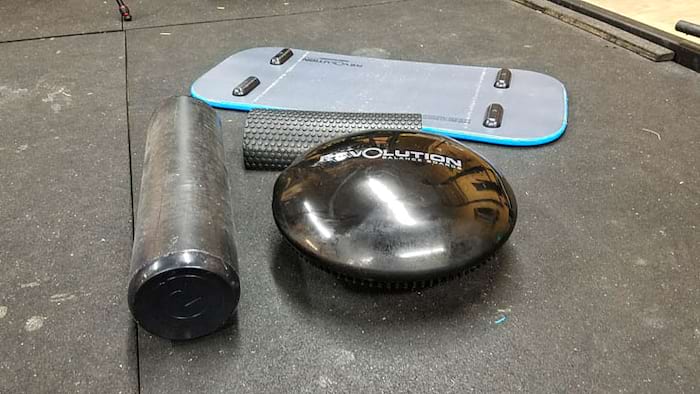 I would likely suggest the Revolution FIT to most people looking for a balance board from Revolution Balance Boards due to the versatility as well as the additional roller options that come with the board. Most of the boards from Revolution only come with one roller, while the Revolution FIT comes with a traditional roller, a half-moon foam roller, as well as an inflatable cushion.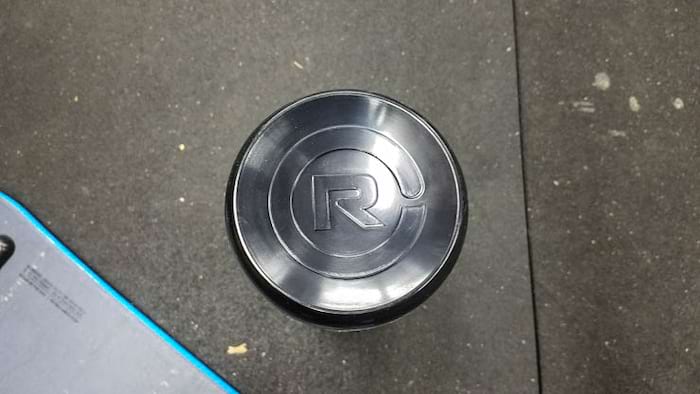 The majority of people will end up using the traditional roller for balance work. The traditional roller is hard and based on the stuff I was putting it through, very durable. One thing I like about the traditional roller is the grip they've added to the top of it that keeps it from slipping off the top.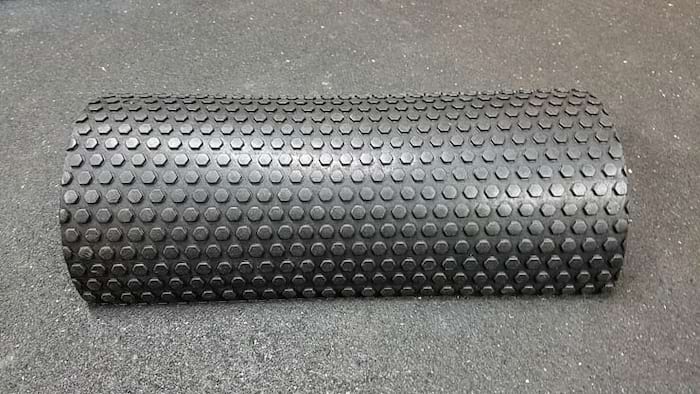 The half-moon roller is a dense foam that is great for plank work and also getting accustomed to balance work if you've never done any.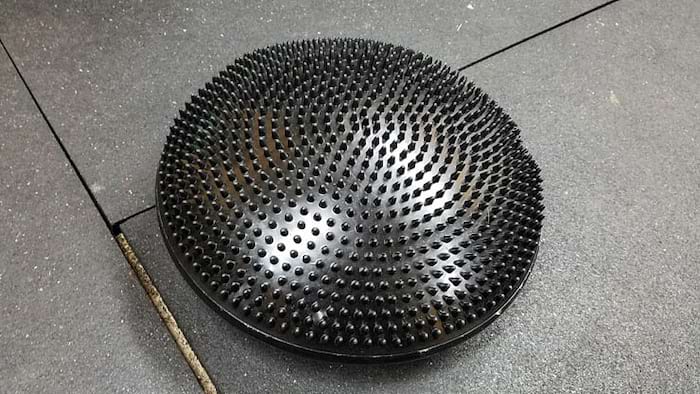 The inflatable cushion is one of my favorites. As I write this, I'm actually standing on the balance board using the inflatable roller at my standing desk. It provides just enough instability to force balance work, but not enough that you need to be completely focused on balancing. If you own a standing desk, I can't stress enough how awesome this is to use. I also use a Topo Mat and love getting different surfaces to stand on while I work.
Overall the Revolution FIT Balance Board is an awesome addition to anyone's fitness equipment arsenal that wants to improve their balance and coordination. Not to mention all of the different musculature that must work to keep balanced, especially your trunk.
We recommend the Revolution FIT Balance Board for its effectiveness and cost.