We test and review fitness products based on an independent, multi-point methodology. If you use our links to purchase something, we may earn a commission. Read our disclosures.
The Reebok Nano X2 dropped April 8, 2022, for an unsurprising $135 (though it's much cheaper now), and athletes around the globe couldn't wait to get their hands—er, feet—on them (including me). After all, the Nano has been a household name for many, especially CrossFitters, since it first launched in 2011.
I wasn't a super fan of the Reebok Nano X1—NOBULL Trainers usurped the Nanos as my favorite CrossFit shoes around generation 9—but I must say I'm pleasantly surprised with the newest Nanos.
I'll give you my first impressions and full thoughts in this Reebok Nano X2 review.
And stay tuned for our Reebok Nano X2 vs. Nano X3 comparison.
Dragging Shoes Through WODs Since 2012
Our team at GGR is known for being equipment junkies, but when it comes to shoes, we are straight-up divas. Each of us has a very specific take on the cross-training shoes we prefer to wear depending on the exercise we are doing. And we will argue about shoes perhaps more than we argue about anything else, because NOBULLs are aesthetic, no matter what my teammates say.
Beyond personal preference, however, we actually study what makes a shoe good for exercise: We understand the importance of a breathable upper for cross-training and a sturdy heel for squats. Our feet have been in dozens and dozens of kicks as we put them through detailed testing.
A Quick Look at the Reebok Nano X2 Shoes
After a somewhat heated debate here at GGR HQ, we named the Reebok Nano X1s as the best shoes for CrossFit (to my dismay, I might add, because if it were up to me, NOBULL Trainers would be up there).
At first glance, the X2s appear to keep a lot of the same features most Nano-wearers have come to love—which is precisely why I wasn't sure if I'd like them much. However, after wearing the X2 shoes for a few weeks for a variety of activities, I've found myself stoked to slip them on each time I wear them.
Dare I say: I might enjoy these as much as my beloved NOBULL high-top trainers that have taken me through years of WODs. (Only time will tell for sure, though.)
My Tips:
Don't expect super flat, stable soles: These have an EVA midsole, so they provide some cushioning.
For people with narrow feet, I can almost guarantee the toe box on the X2 is too wide. Even for my normal-width feet, I prefer to wear thicker socks with these trainers.
Reebok has a history of adding more colorways the longer a shoe is out. If the current selection doesn't appeal to you, monitor the site or subscribe to emails for new launches.
Pros:
Available in men's and women's sizing
Reinforced toe box, heel clip, and eyelets
Flexible knit upper
7-mm heel-to-toe-drop
EVA midsole
Provides cushion and energy feedback
More shock-absorbing than other CrossFit shoes
Comfortable for everyday activities
Cons:
Toe box is rather wide
Not as stable as shoes with less cushioning
Knit upper historically isn't the most durable option
Outsole lugs could be deeper
Are the Reebok Nano X2 Shoes Worth It?
We aren't at all surprised with a $135 price tag. That's about what the Nano X1 cost, and it's on par, and even a little more affordable, than the Nano's main competitors: Nike Metcons and NOBULLs.
Most CrossFitters don't bat an eye at dropping a Benjamin or more on good cross-training shoes. The right pair of sneaks really can make or break your workout, and I'm inclined to say the Nano X2s are worth the price tag for those who fit the bill.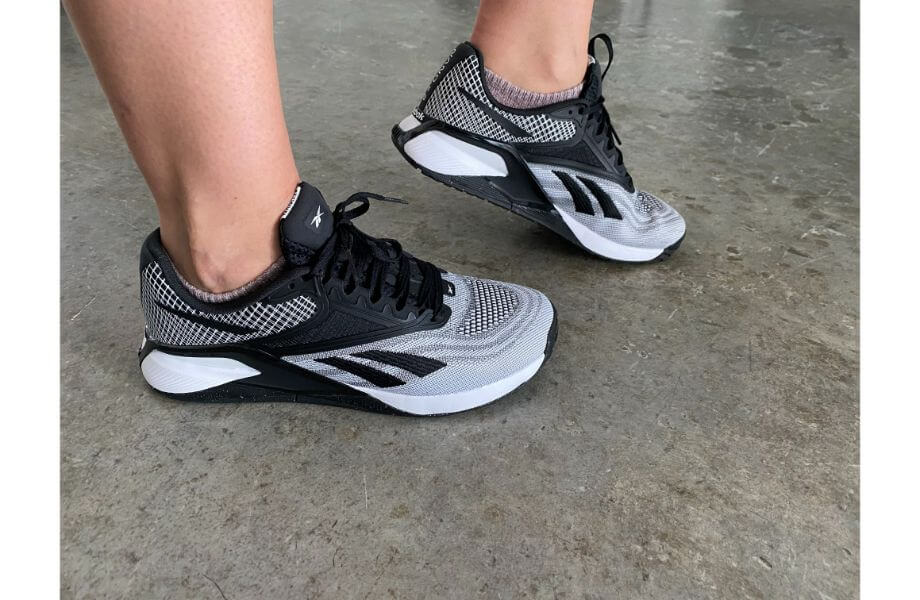 Great for:
People who want an all-around shoe they can wear for almost anything
Athletes who prefer more cushioning in their training shoes
Anyone who's more concerned with shock absorption than stability
Not recommended for:
People who want a very flat, stable shoe
Athletes who intend to do more lifting than WOD-ing in their trainers
People with narrow feet
Reebok Nano X2 Specs
| | |
| --- | --- |
| Price | $135 |
| Heel-to-Toe Drop | 7 mm |
| Colorways | 6 for men, 4 for women (as of this writing) |
| Upper | Flexweave with plastic overlays |
| Midsole | Injection EVA (Reebok's "Floatride Energy Foam") |
| Tread | Rubber lugs |
| Shoe weight | 10.2 oz (men's), 8.3 oz (women's) |
Wearing the Reebok Nano X2
Overall, I'm loving the Nano X2 shoes. This says a lot coming from me, because I really wasn't impressed with the Reebok Nano X or X1 training shoes. I found the previous two iterations of the Nano too clunky, heavy, inflexible, and to have awkward dimensions (like the high heel cup that almost everyone I know who's worn them complains about).
It seems that most of my complaints about the Nano X1s were addressed with the X2s, although not everyone feels that way.
Coop, who tested a pair of X2s as well, has this to say:
"They're A LOT of shoe—very structured and not very flexible past the forefoot. I personally much prefer a more minimalist and flat shoe. Overall, I prefer Nike Metcons, but training shoes in general continue to get more and more structured, which I am not a fan of. Compare these to Nano 2s and these are so much more advanced in terms of materials, but they're also so much bigger and supportive, which I think is the wrong direction."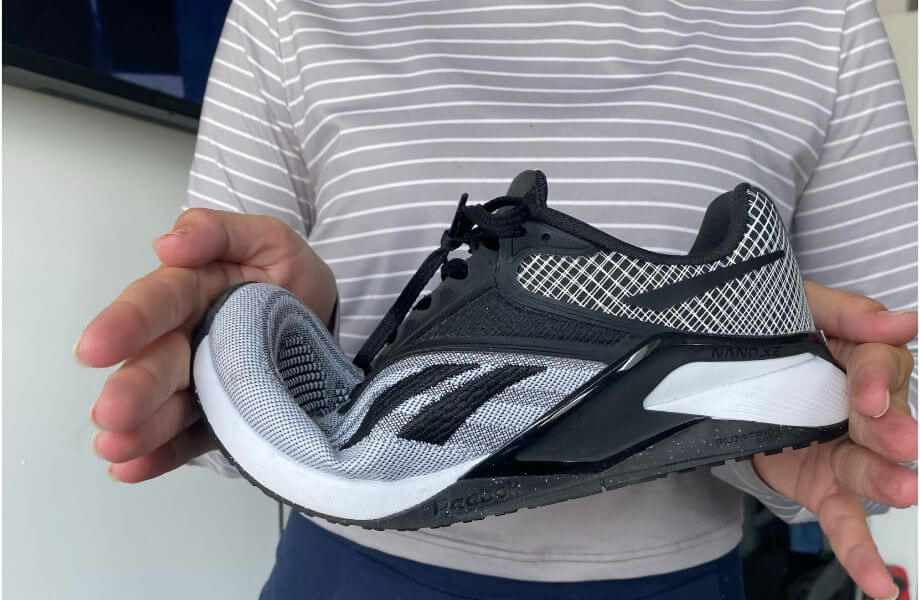 His take is interesting to me, since I feel like Reebok backtracked in a good way with the X2 shoes and made them feel more like the first few generations of Nanos. Well, different strokes for different folks, as they say.
Still, Coop gives credit where credit is due: "The material choices are great with breathability in the forefoot and more durable protective elements to protect against abrasions of rope climbs," he says. "The lacing system is very well done and the tongue and heel counter are comfortable."
A note on sizing: We noticed that these run a bit bigger than other CrossFit shoes. People with narrow feet will find the toe box way too wide if they order them in the size they usually wear. We recommend people with narrow feet order a size up, and people with normal width to wear a half size up. People with wide feet will probably be good with the size they usually go with.
Wearing Reebok Nano X2 Shoes for CrossFit
This, obviously, is where Nanos shine. Although they aren't the official shoe of CrossFit anymore—NOBULL took over that title sponsorship—Reebok Nanos have been, and probably always will be, made with versatility in mind.
CrossFit shoes are just like CrossFit athletes: Pretty great at a lot of things, but not the very best at any one thing. And that's exactly how we want CrossFit shoes to be.
The knit upper is very flexible and the EVA midsole offers the right amount of shock absorption and bounce-back to help with joint impact and explosiveness simultaneously—a perfect CrossFit combo!
I wore the X2s for several typical CrossFit workouts, including couplets for time, AMRAPs, and EMOMs with many different movements. I felt adequately supported through burpees, barbell cycling, box jumps, wall walks, and more.
Wearing Reebok Nano X2 Shoes for Lifting Weights
I've always preferred to wear weightlifting shoes for the Olympic lifts and squat variations, because the elevated heel helps with barbell receiving positions and squat depth. The 7-millimeter drop on the X2s does help some with that, but not nearly as much as a 20-millimeter drop does.
The EVA midsole also makes these less than ideal for lifting heavy weights, as it provides too much feedback and is not as stable as the flat, hard, midsole found in lifting shoes or flat Converse-like shoes.
My take: They suffice for lightweight barbell WODs, accessory work, and moderately heavy sets. I wouldn't wear them if I was attempting a personal best in any lift, except maybe bench or overhead press.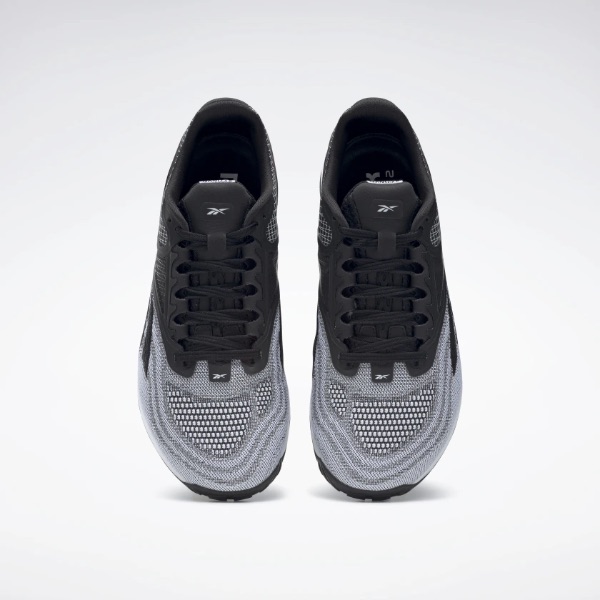 Wearing Reebok Nano X2 Shoes for Cardio
I did the unthinkable for this Reebok Nano X2 review: I wore them on a long run. I vehemently recommend against doing this (and I kinda knew I would before even attempting it, but I did it for the sake of comprehensiveness anyway).
The X2s are far from the worst shoes for running, but they're certainly not the best. I'd recommend minimalist "barefoot" shoes before recommending the Nanos. There isn't enough EVA to provide adequate shock absorption, and there isn't enough contour in the outsole to promote a healthy heel-to-toe stride.
That said, although I'm sticking with my trusty Brooks running shoes for longer jaunts, I also wore the X2s during a WOD with 400-meter running intervals, and they performed fine. I didn't experience any discomfort during the workout.
Wearing Reebok Nano X2 Shoes Walking and for Everyday Activities
Throughout the last month of testing these shoes, I think I've worn them more for everyday activities than anything else. I made a point to wear them to walk my dog and run errands because Reebok calls these the "most wearable" training shoes ever.
I can't say I'd pick these over my NOBULL Trainers for a casual dinner (the aesthetic is too busy for me), but they're plenty comfy and cute enough to double as an everyday shoe.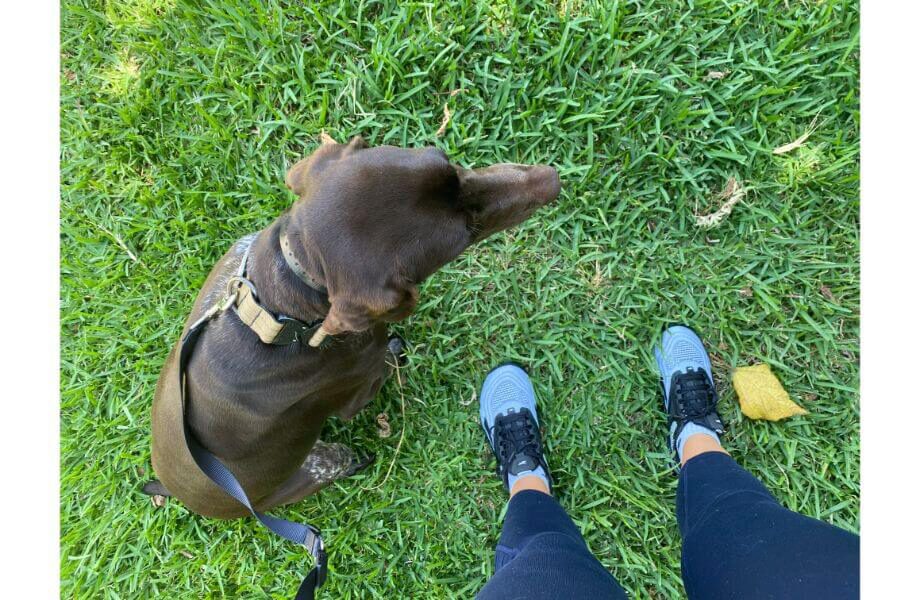 Reebok Nano X2 Shoes Construction and Materials
One of our main complaints with the X1 was durability: We saw ripping along the sole during handstand pushups, and some people complained about the upper falling apart.
After almost a month of testing, the X2s show minimal signs of wear, even after wearing them for a long run and for a variety of workouts. I will say, I have not done rope climbs in these yet because I don't have access to a climbing rope right now. Rope climbs are the ultimate test of CrossFit shoe durability, so I'll circle back when that happens. But, other than that, so far, so good.
Upper
Reebok's Flexweave knit material covers most of the X2's upper, which is somewhat ventilated. The brand claims that this upper material has been re-engineered for more breathability, and I've found this to be true, at least compared to my experiences with the Nanos 2, 3, 6, 7, X, and X1.
Midsole And Outsole
The midsole features layers of foam, which give you a lot of cushioning. Reebok calls this "Floatride Energy Foam." It's intended to give you a lot of flexibility in the forefoot, which is great for running and jumping. However, if you were to compare this to running shoes, which are built for shock absorption and gait, you might think the Nano is rigid. If you're used to weightlifting shoes, you will find the Nano to be really soft.
Heel
Just like the Nano X1, the heel-to-toe drop on the X2 is 7 millimeters. A higher heel accommodates movements like squats, as it helps many people get into a better, more comfortable body position by reducing ankle dorsiflexion (which is essentially how much the ankle joint needs to move as you squat).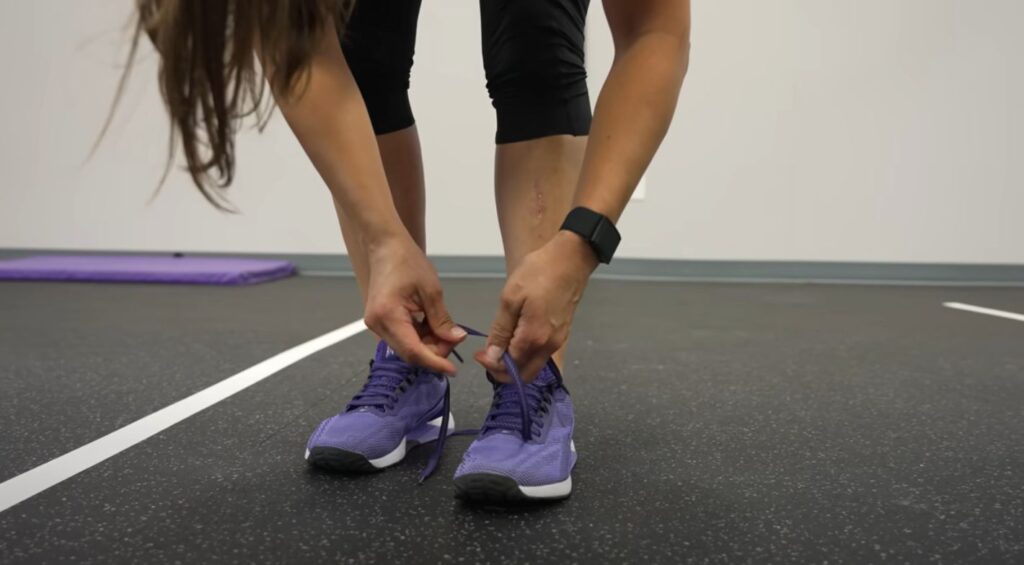 Construction-wise, the heel on the Nano X2 was changed slightly. It has a slimmer profile and is a little more cushioned than what we saw on the X1. This eliminates one of my biggest concerns with the X1, which was the blistering I and many others experienced.
Toe Box
It comes as no surprise that there is plenty of room in the toe box of the Nano X2. These definitely aren't as narrow as the Nike Metcons or NOBULL Trainers, and I'd even go so far as to say that this is a wide toe box. Most people should have some wiggle room. I wear thicker socks with these than I do with my NOBULLs.
However, are these good for people with really wide feet? I don't think so. I have read complaints from people who typically need wide shoes saying that the Nanos aren't a good fit. That's pretty typical for most highly commercialized training shoes, unfortunately; they don't come out with wide designs.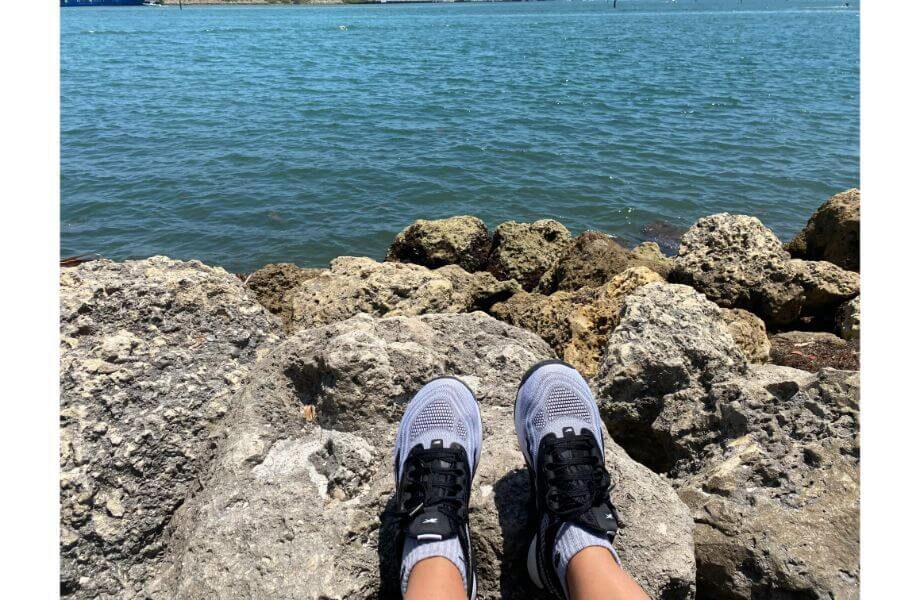 Reebok Nano X2 Shoes Colorways and Design
I've always thought Nanos were a little busy in terms of design, but the X2 colorways are some of my favorites so far. I like the tamer, more neutral colorways, but some other fans of high-energy, bright colors might be disappointed in the current options:
Core Black / Ftwr White / Pure Grey 7 (Men's and Women's)
Ftwr White / Pure Grey 2 / Vector Red (Men's)
Ftwr White / Core Black / Reebok Lee 3 (Men's)
Core Black / Pure Grey 8 / Reebok Rubber Gum-03 (Men's)
Core Black / Essential Blue / Acid Yellow (Men's)
Ftwr White / Essential Blue / Acid Yellow (Women's)
Ftwr White / Core Black / Pure Grey 6 (Women's)
Ftwr White / Ftwr White / Pure Grey 2 (Women's)
It's a lot of gray, black, and gum, except for one limited-edition colorway, Orange Heat, which only Reebok UNLOCKED members can get. You can become a member simply by signing up on the website. It's free!
Because it's still early days with the X2, there are only six colorways available for men, four for women. I expect to see many more to come after this initial release.
Reebok Nano X2 vs. Reebok Nano X3 — Worth the Upgrade?
It's been more than a year since this Reebok Nano X2 review has been written, and in that time Reebok released the Reebok Nano X3. The main changes are unisex sizing, a "Lift and Run (L.A.R.) Chassis in the midsole to support running, and an updated tread pattern.
If your Nano X2s are still in good shape then don't bother upgrading just yet, unless you find that you need more support during running or other cardio workouts. If you're due for a new pair of training shoes and want something that will give you good bang for your buck, the Nano X3s are worth it.
Read my Reebok Nano X3 review.
Reebok Nano X2 vs. Reebok Nano X1
The X2 doesn't deviate much from the classic Nano design. Instead, Reebok has made several slight improvements based on what I'm sure has been an enormous amount of customer feedback.
In comparing the X1 and X2, you'll notice that the newest shoe in Reebok's Nano line is sleeker. It looks more aerodynamic in a few ways:
The X2's heel is lower.
The X1 had a toe that curled up ever so slightly; the X2's is much flatter.
The tongue on the X2 is designed to sit lower.
Additionally, there are some functional improvements:
Improved upper for better breathability
"Flexweave" material on the upper allegedly stands up to harsh conditions (like brushing up against a rope during rope climbs)
Lower heel clip for better stability
Foam in the forefoot for more cushioning
Softer heel that is lower cut and reportedly will not rub you the wrong way
Some things have stayed the same:
Wide toe box
Solid shoe good for a variety of workouts
Lightweight
Comfortable foam midsole
Read our full Reebok Nano X1 review.
Reebok Nano X2 Shoes vs. Other CrossFit Shoes
It wouldn't be a full Reebok Nano X2 review without comparing them to other popular CrossFit shoes.
Reebok Nano X2 vs. NOBULL Trainers
The X2s are not quite as flat and stable as NOBULL Trainers (which I wear most often, so are my baseline of comparison).
The Nanos have a midsole of injection EVA (Floatride Energy Foam), so they have a bit more give than NOBULL trainers, Converse All-Stars, or another similar shoe. So, while the Nanos aren't quite as stable for barbell WODs or Oly lifts, the 7-millimeter drop actually helps a bit with squat depth.
The knit upper on the Nanos isn't as durable as the NOBULL SuperFabric. Reebok's Flexweave has gotten more durable over the years, but isn't as abrasion-resistant as the plastic-like material of the NOBULLs.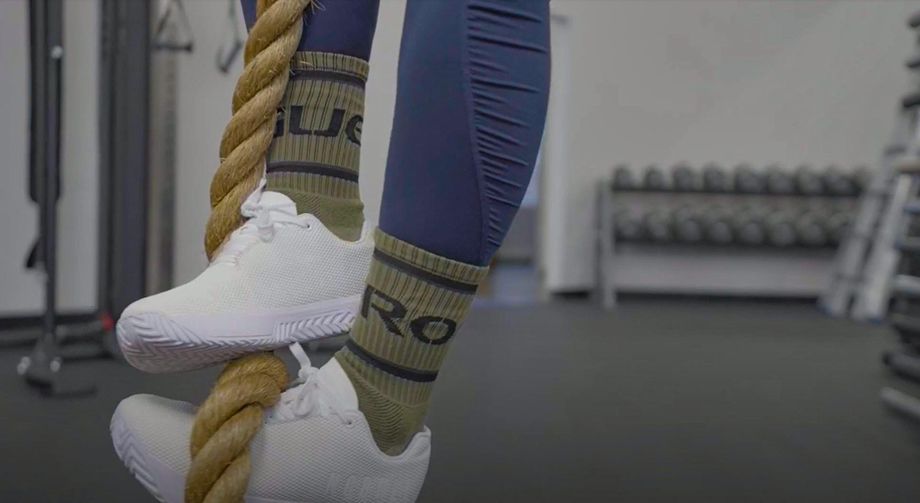 The outsole is rubber with a chevron lug pattern. These are not the grippiest CrossFit shoes I've worn—I would say the NOBULL Trainer Plus shoes are—but they are more than sufficient. I ran in these almost immediately post-rain and I was totally fine. Now I wouldn't do box jumps in the rain or anything else of questionable judgment, but the Nanos should perform just fine in most weather conditions.
Read our full NOBULL training shoes review.
Reebok Nano X2 vs. Nike Metcons
The Nike Metcon 8 shoes are a favorite among our team of long-time fitness enthusiasts and coaches. Specifically, Coop loves the Metcons and has tried almost every iteration. In terms of design, the Metcons are similar to the Nanos with a busy aesthetic.
They have many similar functional features as well, including a medial rope grip and knit upper. The biggest difference between the Nanos and Metcons is the midsole: Metcons feel flatter and more stable, whereas Nanos have more cushioning.
Read our full Nike Metcon 8 review.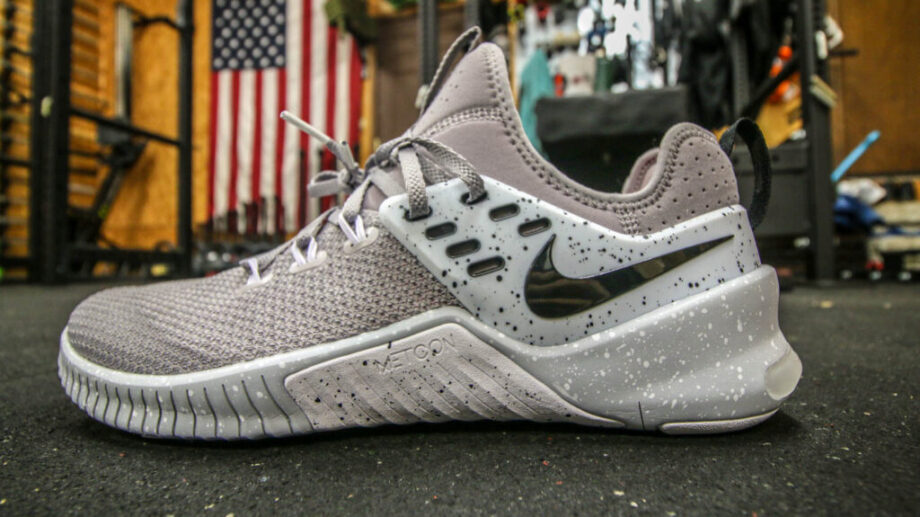 Ordering the Reebok Nano X2 Shoes
You can order the Reebok Nano X2 training shoes on the Reebok website or from third-party retailers including Rogue Fitness, Champs Sports, Road Runner Sports, Dick's Sporting Goods, Hibbett Sports, and Amazon.
Customer Experience and Customer Reviews
I recommend ordering the X2s from the Reebok website because you can take advantage of the 30-day return policy, which states that you can get a full refund for shoes that still have tags and are in their original packaging.
The 30-day policy lacks in comparison to the 60-day policy from Nike and NOBULL, but 30 days should still be plenty of time to figure out if a pair of shoes works for you.
Even though the Reebok Nano X2s have only been available for about a month, they're already racking up reviews online. So far, the feedback is mostly positive, with several buyers saying the X2s have multiple improvements over the X1s.
Some reviews complain about the laces and tongue being too short, or simply that the shoe doesn't work for them. No shoe is great for everyone, which is why we try to point out all of the good and bad.
Final Verdict of Our Reebok Nano X2 Review
I'm thrilled to see some improvements over the last couple of Nano iterations. Although not everyone will agree (*ahem* Coop), I think Reebok took a step in the right direction with these.
The X2s feel lighter and more flexible than the X1s, and some durability concerns have been addressed.
These shoes are extremely versatile and comfortable for a variety of activities, but like all CrossFit shoes, they don't excel at any one thing compared to a shoe designed for a specific activity (such as running shoes or weightlifting shoes).
Reebok Nano X2 Shoes Rating
No schema found.
Reebok Nano X2 Shoes FAQs
Are Reebok Nanos good for walking?
Yes, most likely. Consider that the Nano is designed to be an all-around cross-training shoe for all-around activity. It is not a walking-specific shoe (it really isn't an anything-specific shoe). However, our team has worn them and walked around in them, and they are comfortable, especially thanks to the foam midsole. 
What is the Reebok Nano good for?
The Reebok Nano in all its iterations is designed to be a cross-trainer. Therefore, if you do any kind of functional fitness, HIIT, or general activity, the Nano is a good option. Our team wore them for barbell work, burpees, running, deadlifts and more, and we found them to be incredibly comfortable.
Can you run in Reebok Nanos?
The Reebok Nano is not designed to be a running-specific shoe, but you can certainly still run in it. It has a foam midsole that provides some flex, but it has a sturdier heel than most running shoes would have. If you need a shoe specifically for logging miles, a running shoe would be a better fit. However, if you just want a good pair of cross-training shoes for general fitness and the occasional run, the Nano is a good option.
Do Nanos have a wide toe box?
The Nano is not a categorically wide shoe, as in, it doesn't come in wide sizes. However, the toe box is more than accommodating for most people. You definitely have wiggle room.