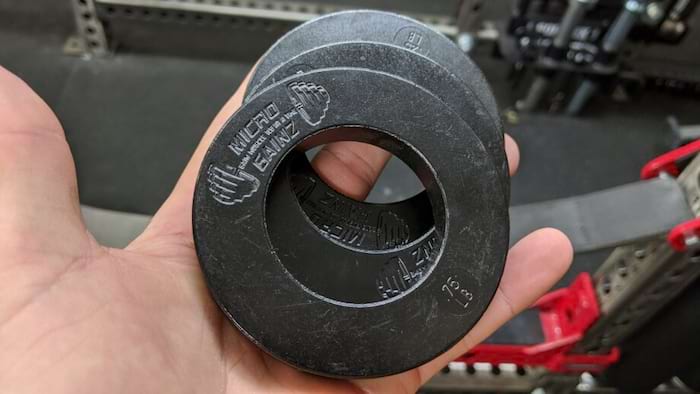 Micro Gainz Fractional Plates are likely one of the simplest products we've ever reviewed, and as such, this review will be a bit shorter than others, although just as in-depth (there's only so much to say about what is essentially a thick washer–however, I've sold a few yellow pencils in my day.)
There are a few basic characteristics you want out of a fractional plate, and they are as follows:
A High Weight Tolerance Accuracy
Accurate Inner Diameter
Easily Identifiable Weight Identification
Corrosion Resistant Coating
Wide Variety of Weight Increments
A Thin as Possible
And that's about it. Fractional Plates like Micro Gainz and the competition are extremely simple. They'll never touch the ground (unless you store them there,) won't be used every workout, and are honestly something that you don't want to even have to think about. You throw them on the bar when needed and forget about them when not being used.
Micro Gainz meets all of these desired specs. All of their plates are guaranteed to be accurate within +/- 5 grams of the stated weight; if they're not they'll refund you.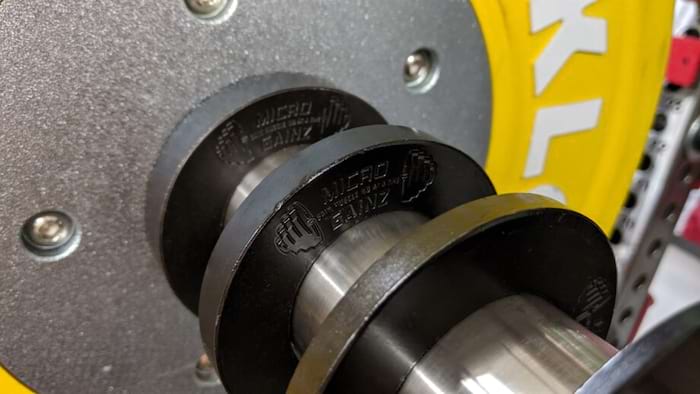 The inner diameter fits standard Olympic Bars with little play between the plates and sleeves which is exactly what you want with any plates. This same inner diameter is done throughout all of the plates and works just as well on specialty bars.
The Micro Gainz logo and weight identifiers are permanently molded into the plates, so there are no worries about them rubbing off like paint or peeling off like stickers.
All of the plates are coated in an E-Coat Finish that is similar to what's used on Rogue's Curl Bar. It wears very slowly and provides good protection against corrosion. This is great for home gym owners as we experience the most amount of temperature and humidity fluctuation due to the doors often being open.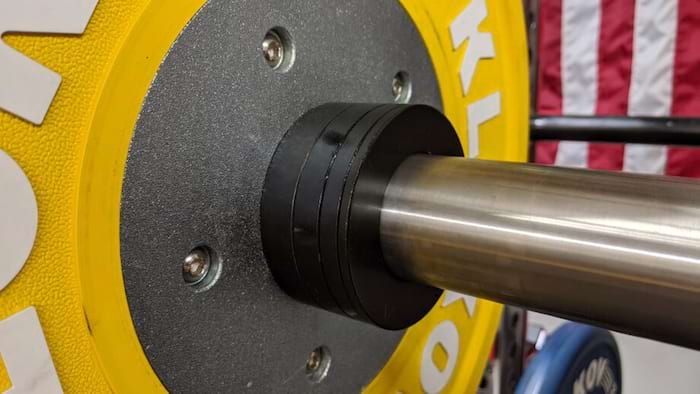 Micro Gainz also come in quite a few weight increments, a few that I will likely never use, but at least they're available. For instance, although I'm sure there's someone out there that would throw a .25 LB plate on the bar, that's not something I will likely do. However, I have used the 1 LB and 0.5 LB plates quite a bit. Due to how compact they are for their weight (thanks to the sintered metal) every plate feels substantial and premium The combination of the e-coat with the rounded edges and the sound of the plates sliding on barbell sleeves is just all around a great experience.
Lastly, you want your fractional plates to be as thin as possible so they're not taking up a lot of space on the bar or in storage. Micro Gainz exceed in this category due to the aforementioned sintered metal that's used and the fact that they're so lightweight.
All in all, Micro Gainz are a product we'd recommend. They're made in the USA and high-quality. There are some things we'd like to see improved, which we'll cover in the next section, but anyone on a Linear Progression could benefit from fractional plates.