We test and review fitness products based on an independent, multi-point methodology. If you use our links to purchase something, we may earn a commission. Read our disclosures.
Micro Gainz are highly accurate fractional weight plates that are made in the USA. They're high-quality, slim, attractive, and well priced. If you're following some sort of linear progression like Starting Strength and want to add weight to bar slowly, these are a great option.
Fractional Plates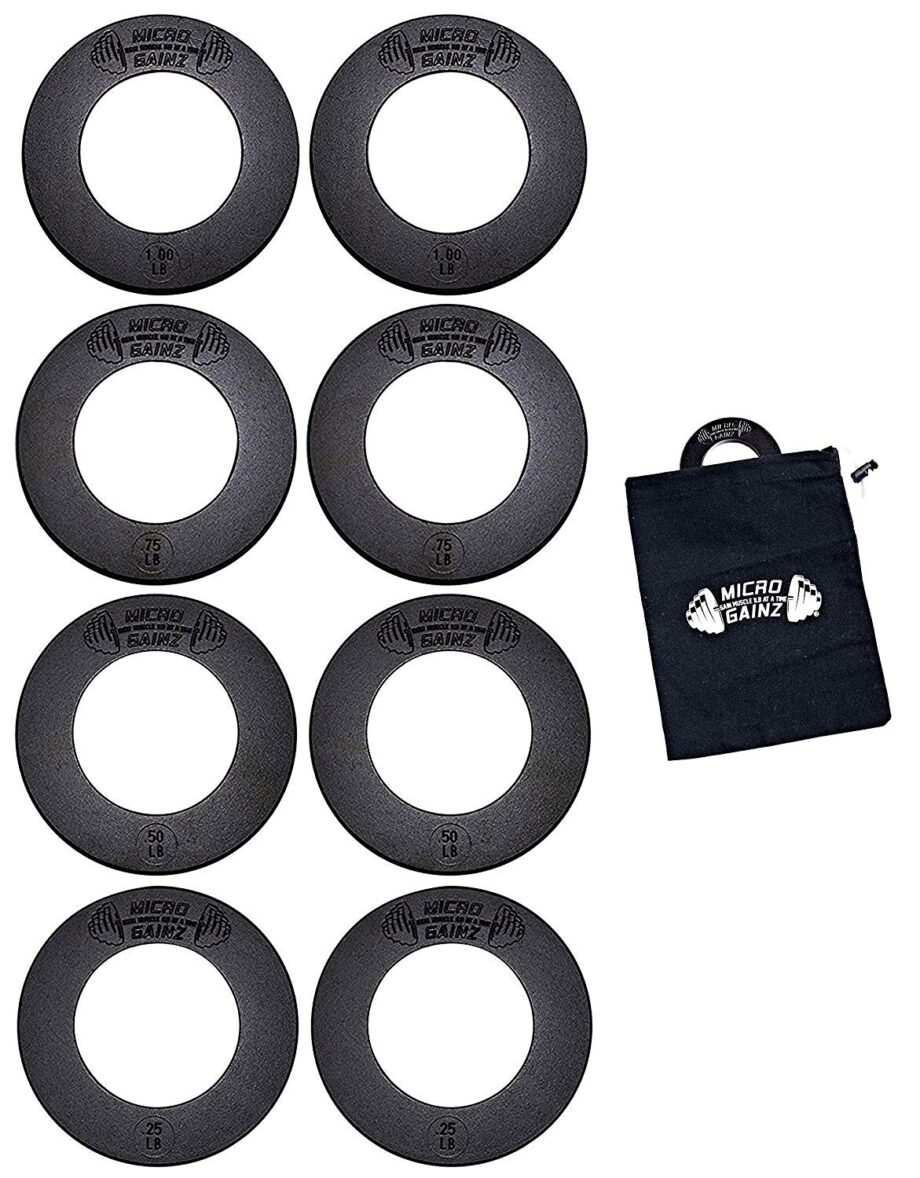 Micro Gainz Fractional Weight Plates
Made from sintered metal Made in Pennsylvania, USA! Plates accurate to specified weight by +/- 5 grams Plates meet International Power Lifting Federation Guidelines for weight accuracy Will fit 2" Olympic weight lifting bars, tested on Rogue Bar 2.0 Olympic Weight Lifting Bar High quality black E-Coated finish All plates are 3.5" in diameter, with varying thicknesses
What are Micro Gainz Fractional Plates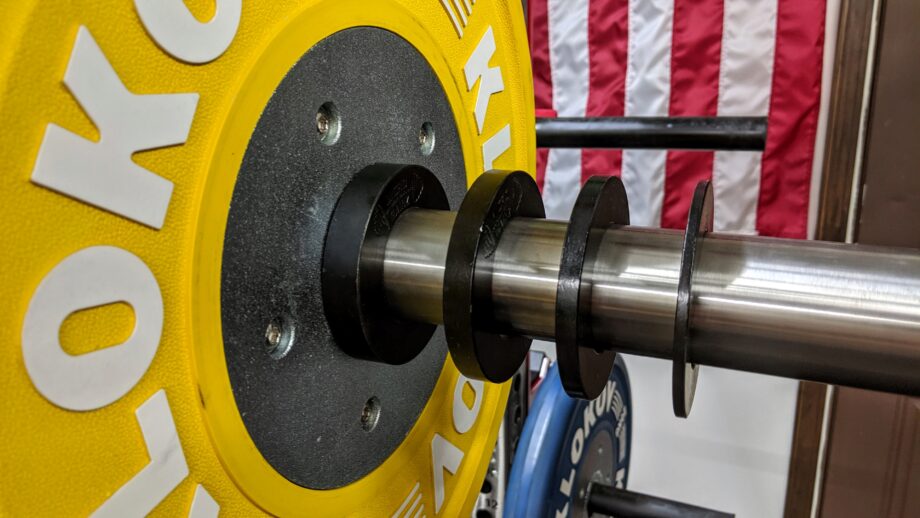 Micro Gainz is a company making high-quality, made in the good ol' USA fractional plates.
The idea is rather simple, in order to get stronger, you need to lift progressively higher weights. However, sometimes a five-pound or even a two-and-a-half pound jump is too large. I've been there, running a Linear Progression, ala Starting Strength, the program calls for you to progress and even a tiny jump feels mentally like you're adding another plate.
Recognizing this issue, Micro Gainz created fractional plates in 2016. The Micro Gainz fractional plates are available in weights ranging from 0.25 LB all the way up to 1 LB and are extremely accurate.
What We Like About Micro Gainz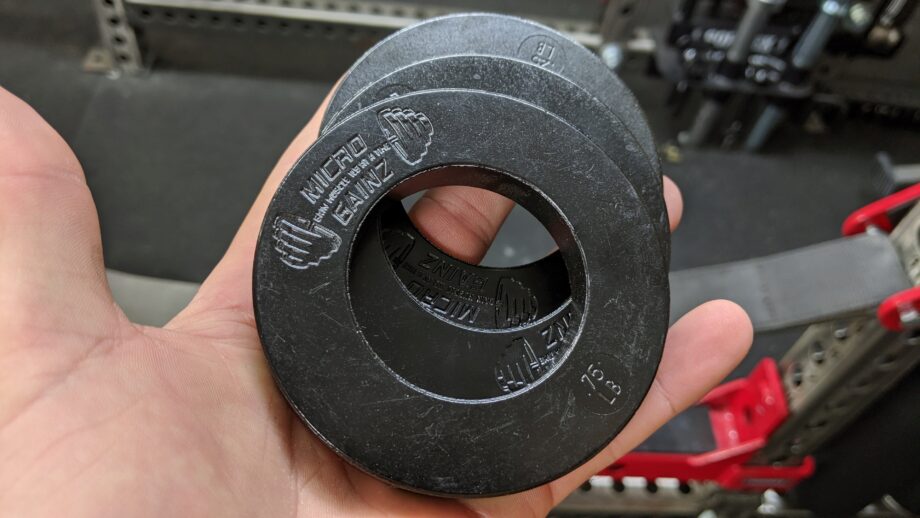 Micro Gainz Fractional Plates are likely one of the simplest products we've ever reviewed, and as such, this review will be a bit shorter than others, although just as in-depth (there's only so much to say about what is essentially a thick washer–however, I've sold a few yellow pencils in my day.)
There are a few basic characteristics you want out of a fractional plate, and they are as follows:
A High Weight Tolerance Accuracy
Accurate Inner Diameter
Easily Identifiable Weight Identification
Corrosion Resistant Coating
Wide Variety of Weight Increments
A Thin as Possible
And that's about it. Fractional Plates like Micro Gainz and the competition are extremely simple. They'll never touch the ground (unless you store them there,) won't be used every workout, and are honestly something that you don't want to even have to think about. You throw them on the bar when needed and forget about them when not being used.
Micro Gainz meets all of these desired specs. All of their plates are guaranteed to be accurate within +/- 5 grams of the stated weight; if they're not they'll refund you.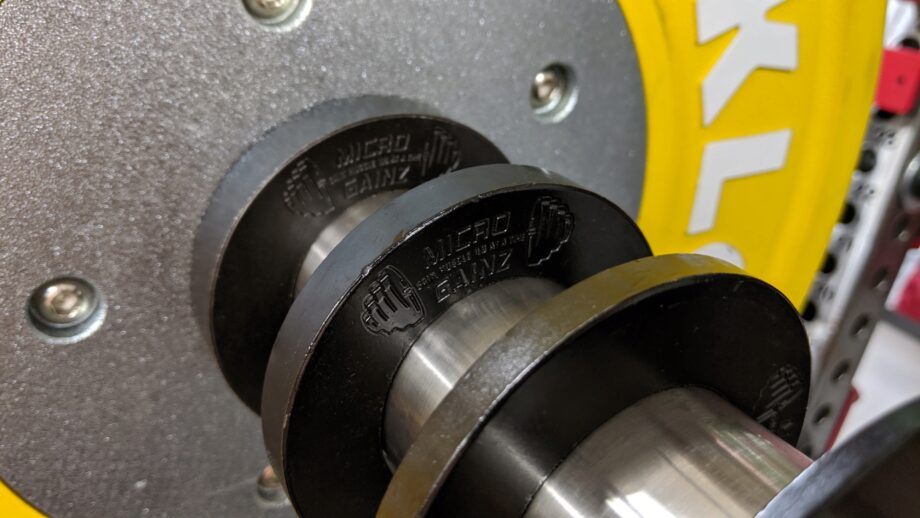 The inner diameter fits standard Olympic Bars with little play between the plates and sleeves which is exactly what you want with any plates. This same inner diameter is done throughout all of the plates and works just as well on specialty bars.
The Micro Gainz logo and weight identifiers are permanently molded into the plates, so there are no worries about them rubbing off like paint or peeling off like stickers.
All of the plates are coated in an E-Coat Finish that is similar to what's used on Rogue's Curl Bar. It wears very slowly and provides good protection against corrosion. This is great for home gym owners as we experience the most amount of temperature and humidity fluctuation due to the doors often being open.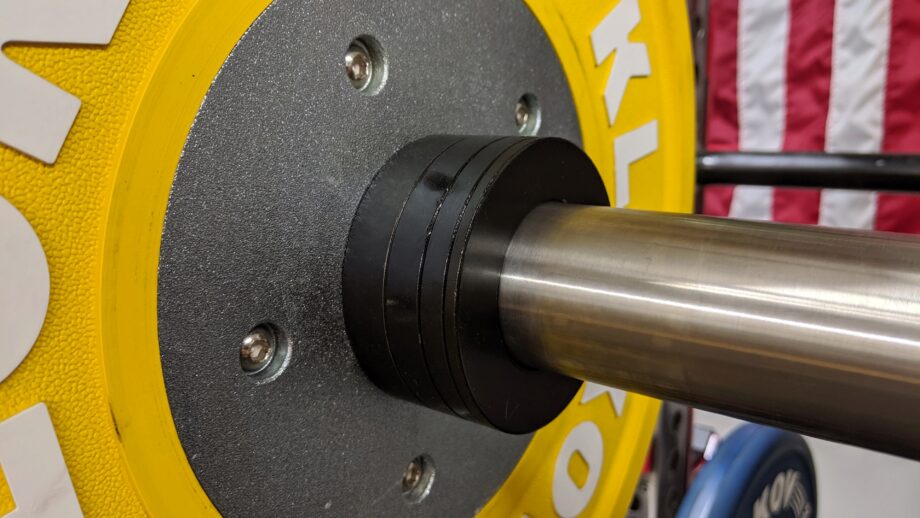 Micro Gainz also come in quite a few weight increments, a few that I will likely never use, but at least they're available. For instance, although I'm sure there's someone out there that would throw a .25 LB plate on the bar, that's not something I will likely do. However, I have used the 1 LB and 0.5 LB plates quite a bit. Due to how compact they are for their weight (thanks to the sintered metal) every plate feels substantial and premium The combination of the e-coat with the rounded edges and the sound of the plates sliding on barbell sleeves is just all around a great experience.
Lastly, you want your fractional plates to be as thin as possible so they're not taking up a lot of space on the bar or in storage. Micro Gainz exceed in this category due to the aforementioned sintered metal that's used and the fact that they're so lightweight.
All in all, Micro Gainz are a product we'd recommend. They're made in the USA and high-quality. There are some things we'd like to see improved, which we'll cover in the next section, but anyone on a Linear Progression could benefit from fractional plates.
Micro Gainz Versus the Competition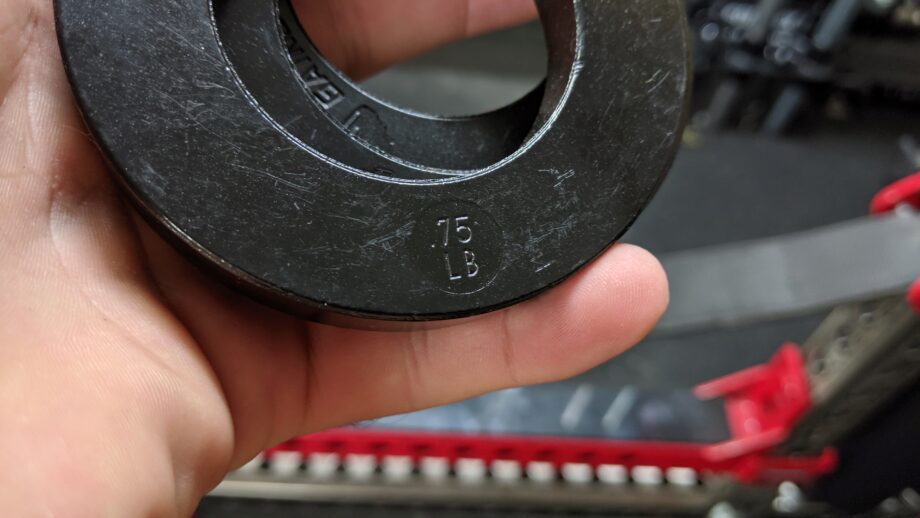 If you haven't noticed, Micro Gainz isn't the only company making fractional plates. Do a quick search on Amazon and you'll find hundreds of different fractional plate options, many of which are a similar price or cheaper than Micro Gainz.
Despite this, Micro Gainz has something over the rest of these and that is this, Micro Gainz are made in the USA. To some, this doesn't matter, and to those people, it will be very easy to find cheaper, imported fractional plates. However, to those who do want Made in America fractional plates, these are your best option.
Iron Bull is a company making fractional plates that are quite popular and have a unique shape, however, they don't come in the variety of weight increments that Micro Gainz do.
Trademark Innovations makes a set of plates that are similar to Micro Gainz, but they're painted. This is one thing I would like to see Micro Gainz offer for a slightly higher price, powder-coated fractional plates. The Friendly Swede has a similar set to Trademark Innovations (I wouldn't be surprised if they're made by the same factory.
Full Rating
Micro Gainz Fractional Plates
Micro Gainz are highly accurate fractional weight plates that are made in the USA. They're high-quality, slim, attractive, and well priced. If you're following some sort of linear progression like Starting Strength and want to add weight to bar slowly, these are a great option.
Product Brand: Micro Gainz
Product Currency: $
Product Price: 39.99
Product In-Stock: InStock
Micro Gainz Fractional Plates FAQs
Are fractional plates worth it?
They are, indeed! Fractional plates enable you to modify the weight on your bar in tiny increments, allowing you to achieve consistent progress every time you workout.
What are fractional weight plates?
Fractional plates, also known as micro plates or change plates, are extremely small plates that weigh between 0.25kg (0.55lbs) and 0.5kg (1lb). Micro loading allows a user to modify the weight on their bar in extremely small increments.
What are micro weights?
The purpose of micro weights is to progressively increase the stress on the muscles. Normal weights are typically exclusively used on an Olympic barbell, however Magnetic Micro Weights feature a magnetic core and may "stick" to any steel object.