We review free products that we receive and participate in affiliate programs, where we may be compensated for items purchased through links from our site.
See our disclosures page for more information.
The Kabuki Strength Iron Plates are the latest USA-Made weight plate to be released. After training with them for a couple of months and comparing them to the other options available, we feel these are a good, economical plate, but not Kabuki's finest. There are certainly flaws, but the price (when shipping isn't factored) makes them understandable for the value offered. We do recommend them if you're excepting something budget-friendly and understand the downsides.
Kabuki Weight Plates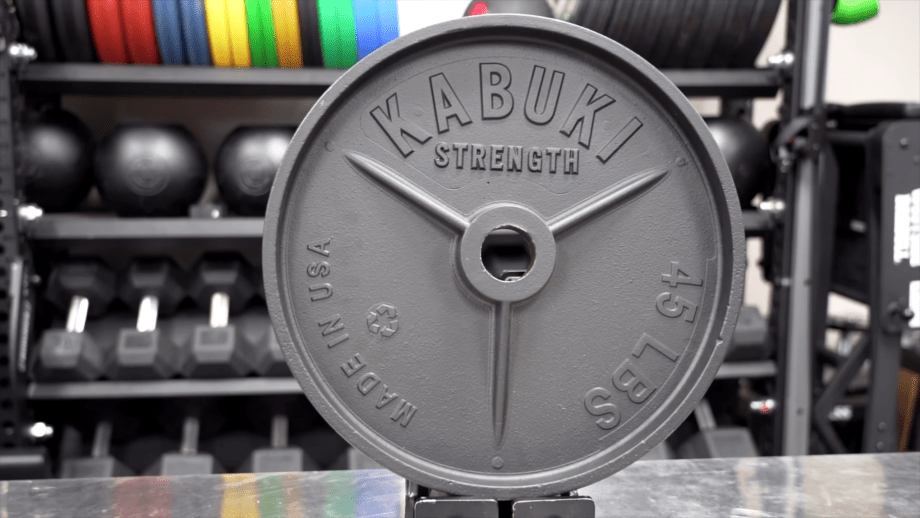 Kabuki Strength Iron Plates
45s affordably priced at $1.89/pound American Made and Cast Locally in the Pacific Northwest Carbon-Neutral Foundry - 100% Hydro/Wind Powered Cast with 90% + Post-Consumer, Post-Military Recycled Steel Kabuki Iron Plates are the latest release from Kabuki Strength.
The Kabuki Strength Iron Plates are the first plate release from Chris Duffin and his team at Kabuki Strength (sans a small run of bumpers.) Although bearing the Kabuki Strength name, these are one product that Kabuki doesn't make in house and are more of an economy plate. If you expect these to be at the level of other Kabuki products like their New Gen Power Bar or Kabuki Trap Bar, you will be disappointed. However, when you look at the price, these are a good value option (especially if you pick them up instead of having them shipped.) We'd like to see a high-quality plate from Kabuki, but regardless, these are a good option for those looking for a more budget-friendly iron plate made with recycled materials and an environmentally-friendly coating. Be sure to check out my best bumper plates guide here.
What Are The Kabuki Strength Iron Plates?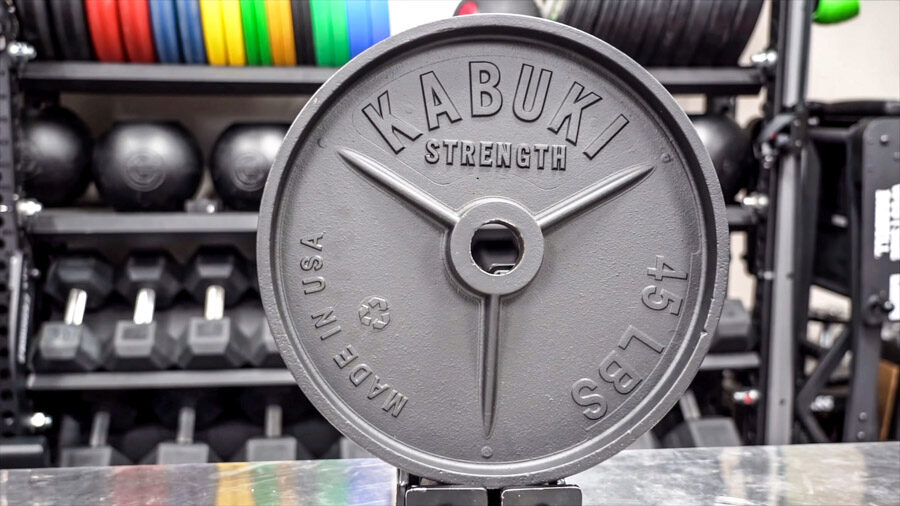 Kabuki Strength Iron Plates, are, as their name suggests cast iron weight plates designed to be lifted, break down muscle, and build superheroes (or just people that want to look good naked.)They are baked in a corrosion-resistant slightly gray (they call it gunmetal black) powder coat and harken back to the old-school iron legends like Arnold used to train with.In addition to the materials, Kabuki opted for a deeper lip on the plates which allows for both easy loading and unloading.
Related: Check out the Kabuki Kratos Flywheel Review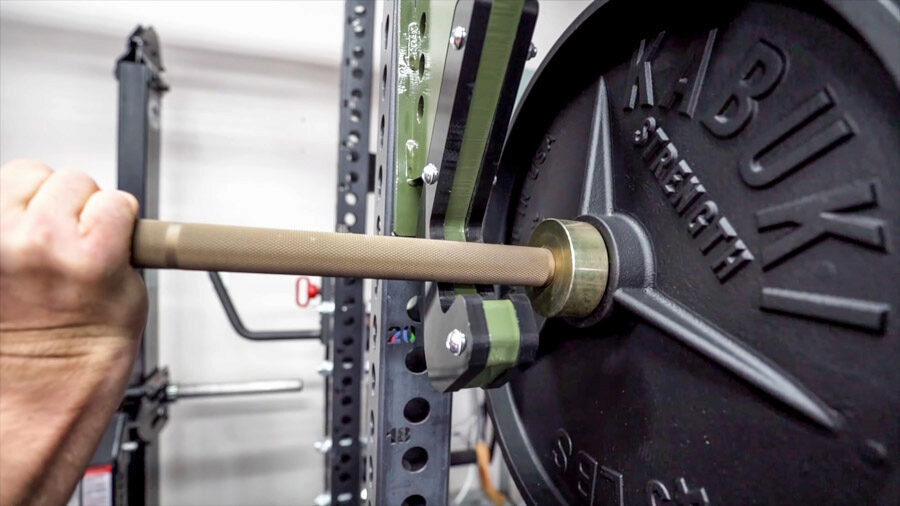 Although not made by Kabuki directly, their Iron Plates are cast in the Pacific Northwest not far from their facilities and are created by a small foundry.
One of their biggest marketing points is that the plates are made with 90% recycled steel and they also contained munitions that have been broken down and recycled from various military bases.
There aren't many plates that can make this claim and although I don't think most care about the recycled part, there will be a certain segment that really value that feature as it is pretty unique.
What We Like About The Kabuki Iron Plates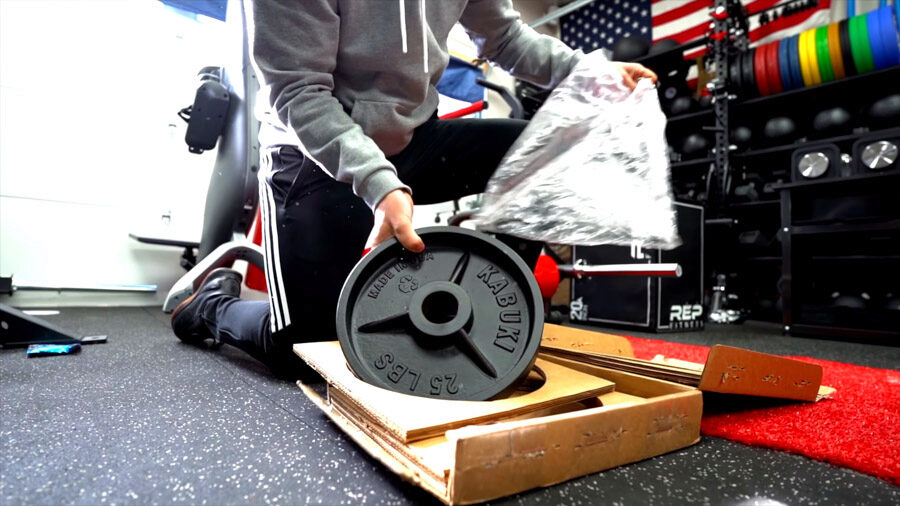 Although I don't think the Kabuki Iron Plates are the best on the market, there are quite a few standout features to remark.
First off, the Kabuki Iron Plates are very accurate in terms of stated weight. Something not many know is that most iron plates are way off their stated weight. I've weighed plates that were off as much as 7 LB from their stated weight. This makes the bar uneven when training and makes your PR's, not always PR's.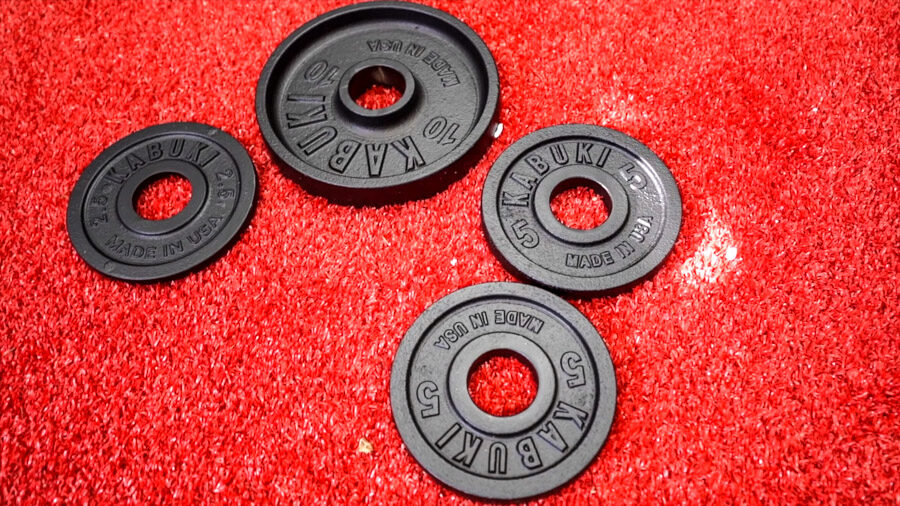 When put on the scale, the Kabuki Iron Plates came back within 2% of their stated weight and Kabuki will actually replace them if they're above or below 3%. I do wish they wouldn't allow the weight to be below the stated weight, but that's hard to quality control on their end.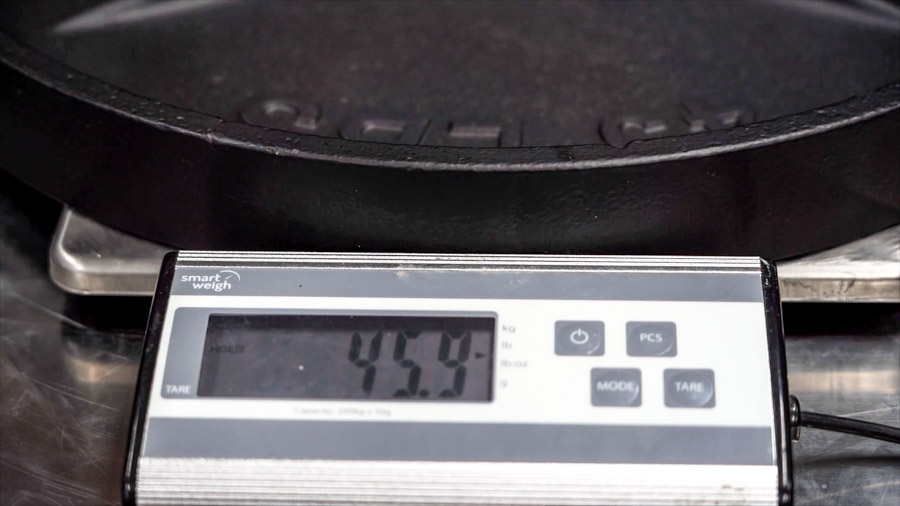 Another feature we like about the Kabuki Plates is that they're using recycled materials.
I don't see the need or have the desire to share my opinions on global warming or the environment in general in this format, but I will say, few would argue they're against materials that are better than worse for the environment.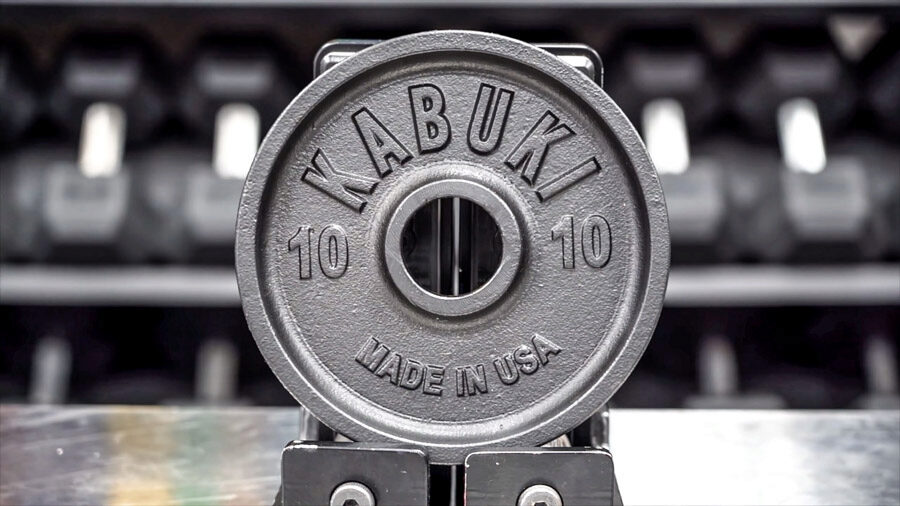 When talking to Chris Duffin about the plates, he made it pretty clear how important the recycled aspect of the plates was to him and what a differentiator it was from what else was on the market. Not only is the iron cast from over 90% post-consumer iron, but the foundry is carbon neutral as well.
The look of the plates, although not important to their function, is also pleasing. Although they're not my personal favorite plates from an appearance standpoint, there are many who absolutely love the look. I suppose one reason I don't like the look is that they didn't include the squat face. Personally, I would have liked to see that on the plate instead of the recycled logo and I'm sure others would as well. Still, that's minor.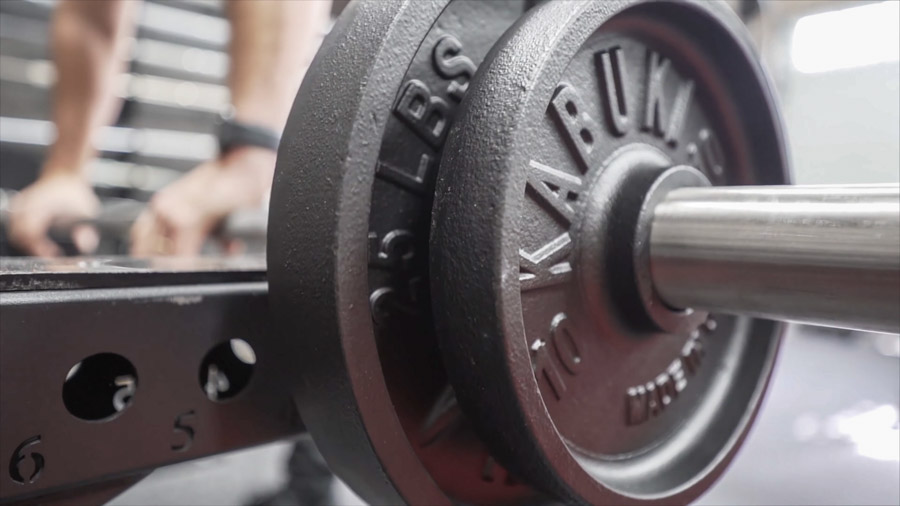 The powder coating on the plates is a nice dark gray, almost black color. The three-spoke design is proven and offers a good look that will last for decades.
Although no machining is done on the plates, the casting is pretty well done with only minor imperfections on the plates we received (a pair of each.)
The plates are made entirely in the USA, which is something I always get behind.
In addition to all of these things, Kabuki is offering a full lineup of plates from 2.5 LB to 45 LB, sans the 35 LB plate, which I don't mind. This is something that much of the competition has even overlooked to focus on the larger plates like theRogue Deep Dish Plates (which we've reviewed in-depth.)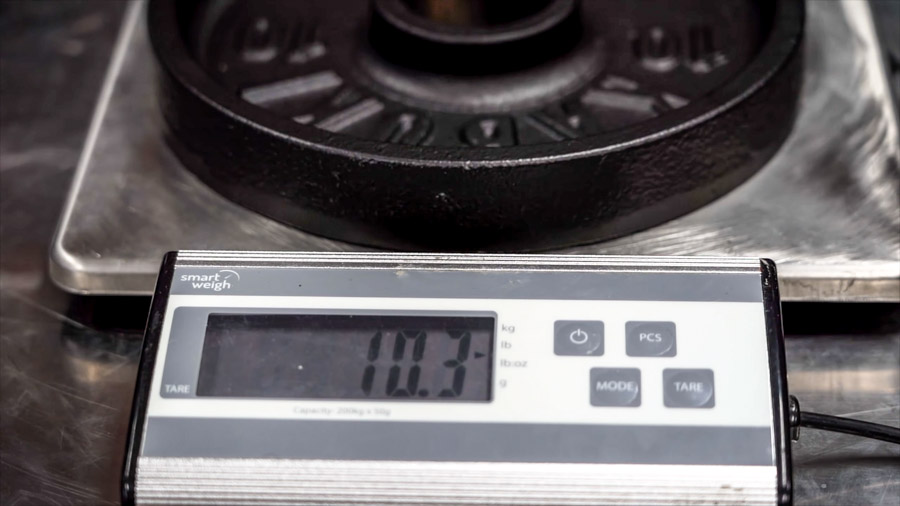 Lastly, the price matches up with the value offered. Rounding out at $1.89/LB, these are a pretty budget-friendly plate, although we'll discuss how that changes a bit when you have them shipped later in this review.
Overall, the Kabuki Iron Plates are a good value with a good design and decent quality. They're not outstanding, but they're also not awful. If you need a set of plates and don't focus on the details, these will get you just as strong as calibrated power plates. However, if you care about the details and are willing to pay for it, we'd suggest looking elsewhere.
Flaws and Potential Dealbreakers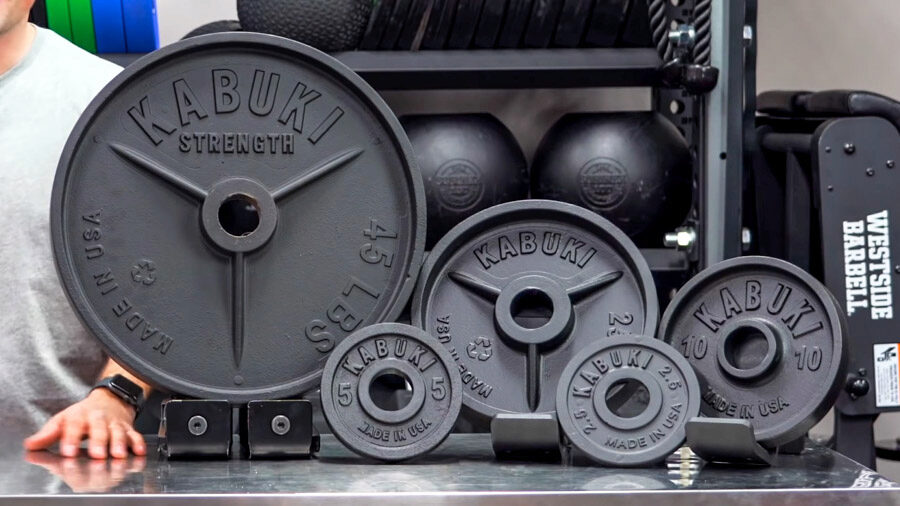 Of course, there's no such thing as a perfect product. Even if you go out and buy Eleiko Calibrated Powerlifting Plates, there will be flaws.
I will say, some of these things I'm going to say need to be balanced with the value proposition. Kabuki has claimed these are not their best offering, but a good plate at a good price. An economy plate was their goal, so there will be more issues.
A few points to know about these plates is that even though they are fantastic for the environment, at the end of the day, they may be compromising in quality to make this happen.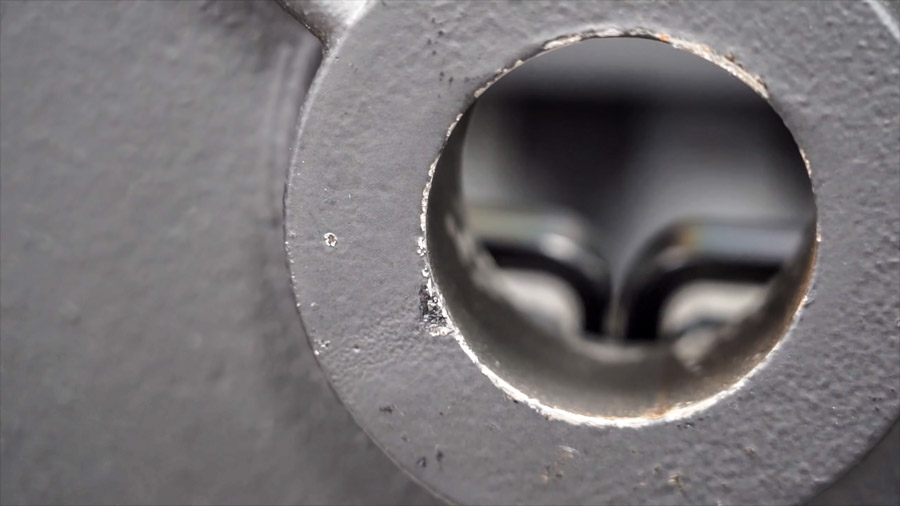 After using them just for only a couple workouts, I found that the plates started rusting on various parts, especially around the collar. You do expect the plates to show a little wear and tear as you put them on the bar and lock them into place, but these plates are already showing some corrosion in areas that I don't think they should yet.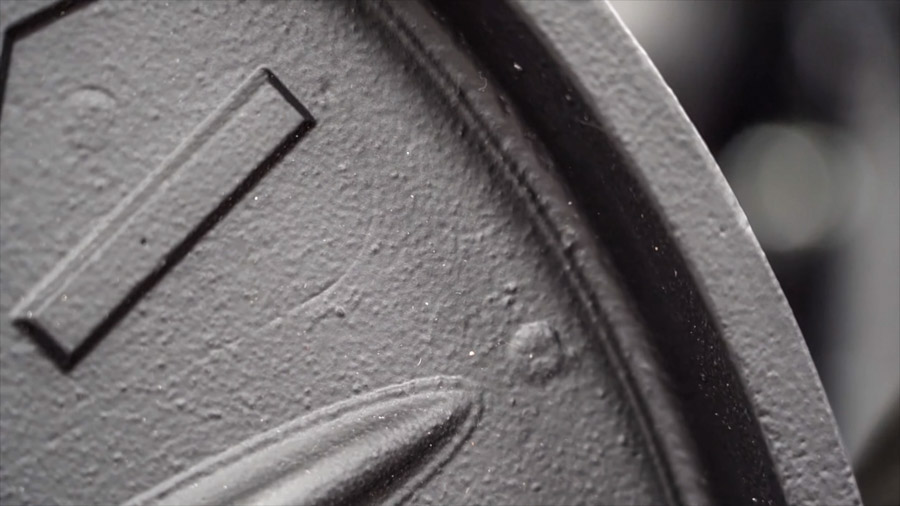 Doing good for the environment is always a bonus, and I support that as much as the next person but if it is detrimental to the product then this isn't necessarily the best way to go. I don't want to fully say the coating isn't amazing due to their goal of producing environmentally-friendly equipment, but it may have to do with it.
Now you may be thinking, Kabuki are a top of the range product when you look at those who have home gyms or those who powerlift. Chris Duffin is an engineer known for making world-class products and designs. This is all certainly true, but these plates are not as good as their other products.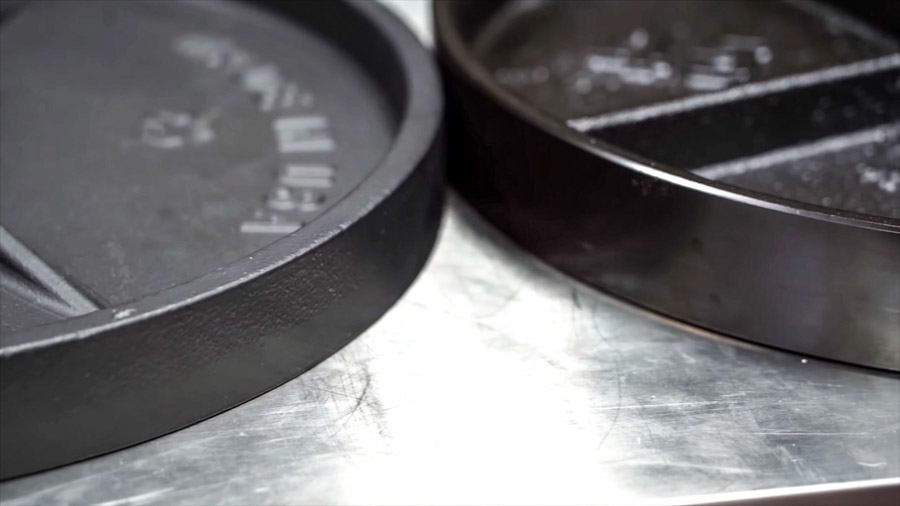 A few things to take note of is that the general quality is lower, there's no machining, and we've heard from multiple people that the weight tolerance has been off on the plates they received.
Next, there's no machining on the plates. This isn't a necessary step, but it provides a better feeling plate, a better-looking plate, and can often create a more accurate plate. Plates like the Rogue Deep Dish and Strength Co Iron Plates have machining on various parts and I would have liked to see that from Kabuki.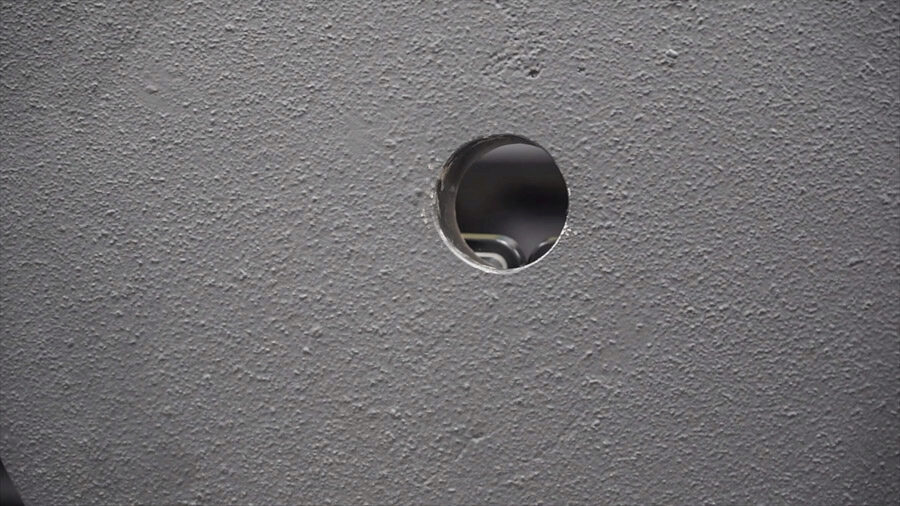 Lastly, the price is good until you have them shipped. This isn't really Kabuki's fault. They don't do the volume that some of their competitors like Rogue Fitness do due to them being more of a boutique shop, but the shipping adds a lot to the total price making them similar to their competitors that offer overall better plates.
All this said, these are nit-pickey things that I notice as someone who reviews gym equipment for a living. Most won't really notice these outside of the price and despite them, I still recommend them as they're iron plates that are currently very hard to find and from a very reputable company.
Should You Add Them To Your Home Gym?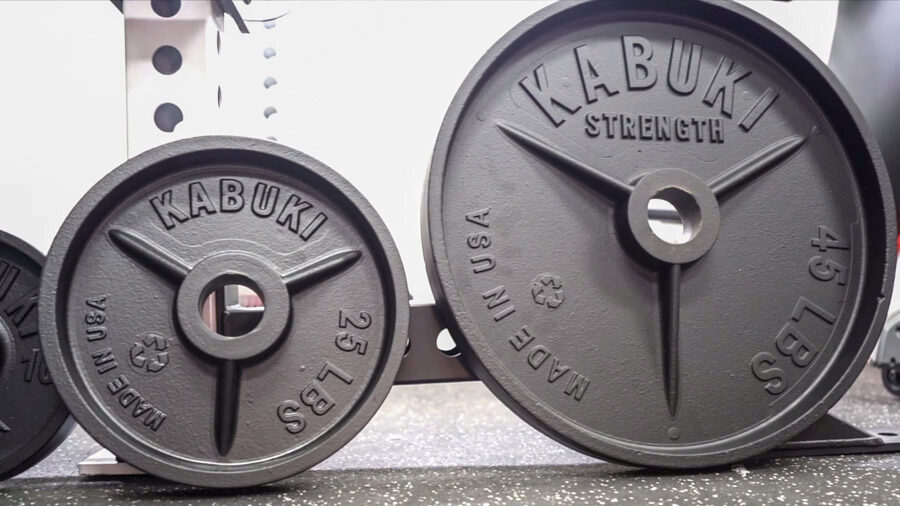 A big question here, should you add the Kabuki Iron Plates to your own home gym?
Well, yes and no.
For some, if your expectation is that these are a made in the USA plate that are environmentally friendly, but more of an economical option than the absolute best available, then you'll really like them.
However, if you're expecting typical Kabuki Strength quality and ingenuity, then I wouldn't suggest adding them to your home gym.
Kabuki Strength Iron Plates vs. The Competition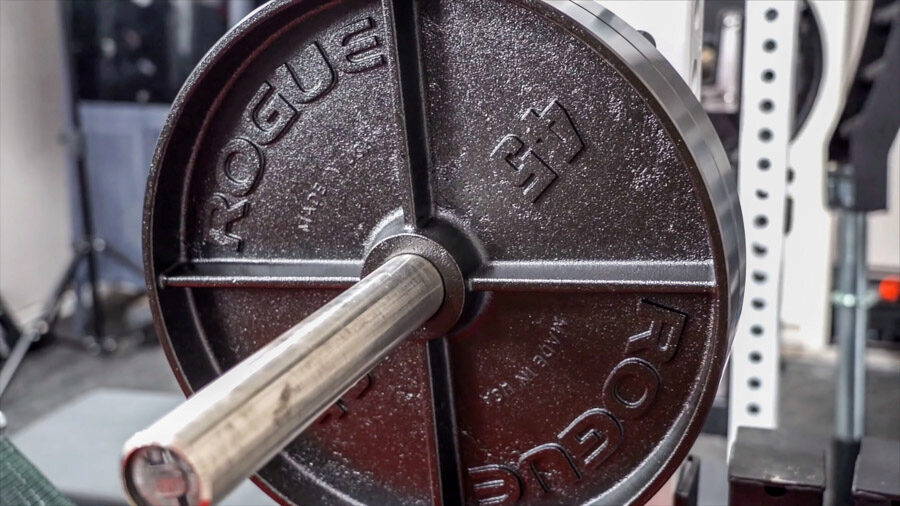 The competitors' plates to the Kabuki's are many. There are some that I would avoid and others that I believe are better than what Kabuki is offering.
Kabuki Strength Iron Plates vs. Rogue Deep Dish Plates
Rogue vs. Kabuki Iron Plates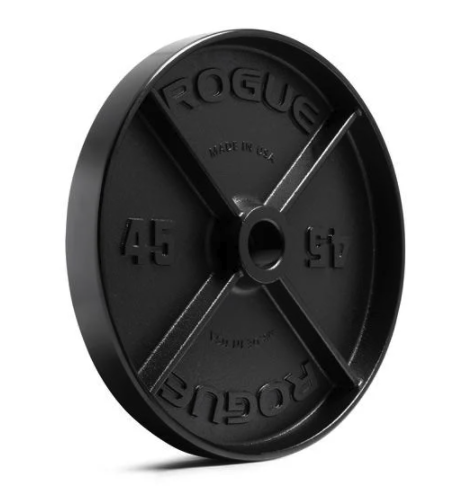 Rogue Deep Dish Plates
Rogue's exclusive Deep Dish Plates are directly adapted from the vintage-style machined plates we've used for the Elephant Bar Deadlift event at the Arnold Strongman Classic. Sold in pairs and available in four weight increments (25LB, 35LB, 45LB, 100LB), this line is 100% Made in the USA, bringing reliable cast plate production back home for the first time in years. The extra-wide "deep dish" design of these plates instantly harks back to the classic cast iron plates of the past, which were used for all Olympic lifts before the first bumpers were invented in the 1960s. Historically, deep dish plates were favored more for functionality than aesthetic, as their increased surface area minimized the damage to old-school wooden platforms and rubber mats when dropped—but over time, they grew to be equally prized for their vintage appearance. With Rogue's Deep Dish Plates, we have recaptured the iconic look and feel of that era while also utilizing the latest in modern casting, maching, and finishing methods, producing plates that are much more resilient than the ones that inspired them. We developed this series with Cadillac Casting, Inc., a Michigan-based foundry backed by nearly 100 years of history in metal casting and an unmatched reputation for quality. As with our E-Coat Kettlebells (which they also produce), Cadillac casts the Deep Dish Plates from ductile iron, which has a higher tensile strength and yield strength than standard gray iron, along with superior corrosion resistance. Precision machining on the entire back, center hub, and outer rim of each plate ensures a uniform diameter and secure fit on the bar, and the electrically applied E-coat finish goes on thinner than a traditional powder coat, allowing for a lustrous finish without losing the underlying texture of the casting. E-coat is also known for its excellent adhesion, even coverage, and overall toughness.
The Rogue Deep Dish Platesare cheaper when you take into account things such as shipping. That being said, they are relatively the same price if you look at the plates themselves. The Kabuki plates do look good, the coating is average but the Rogues are quite a bit nicer overall.
Rogue has tighter tolerances, a better finish, and are machining the plates so the lips and back are smooth as glass. From what's currently available, these are the Rogue Deep Dish Plates are the best iron plates currently made in the US.
This said, Rogue isn't offering change plates yet and that's something Kabuki does have, so if you want a full set, Kabuki may be a better option for the time being.
Kabuki Strength Iron Plates vs. Strength Co Iron Plates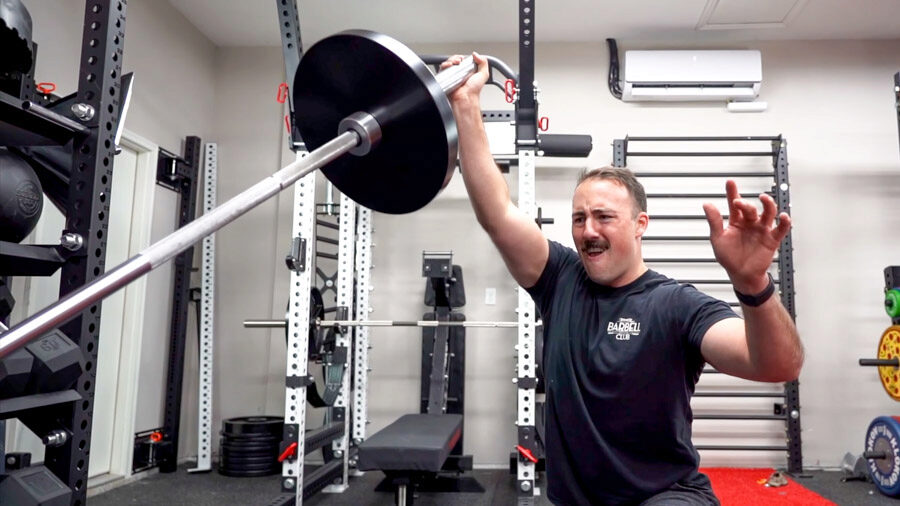 The Kabuki Strength Iron Plates can also be compared to theStrength Co Iron Barbell Plates. This is a great comparison because both of the plates are at a similar price point and rather new.
Overall, the Strength Co Iron Plates are a better plate. Overall when shipping is factored in they will cost more, but they also are just a better plate. The edges are machined, the coating is more even, and I personally prefer the look (although that's not a significant factor to why I rank them higher.)
Full Rating
Kabuki Strength Iron Plates
The Kabuki Strength Iron Plates are the latest USA-Made weight plate to be released. After training with them for a couple of months and comparing them to the other options available, we feel these are a good, economical plate, but not Kabuki's finest. There are certainly flaws, but the price (when shipping isn't factored) makes them understandable for the value offered. We do recommend them if you're excepting something budget-friendly and understand the downsides.
Product Brand: Kabuki Strength
Product Currency: $
Product Price: 169.99
Product In-Stock: InStock