We review free products that we receive and participate in affiliate programs, where we may be compensated for items purchased through links from our site.
See our disclosures page for more information.
PureTorque
is an abdominal training device that when hooked up to a cable machine or band can, in my opinion, provide one of the most effective trunk/core training workouts available. It is rather pricey and the movement can be somewhat replicated with an exercise ball, but, if you can afford it, it's an extremely functional piece of training equipment that has become a staple in my training.
Ab Trainer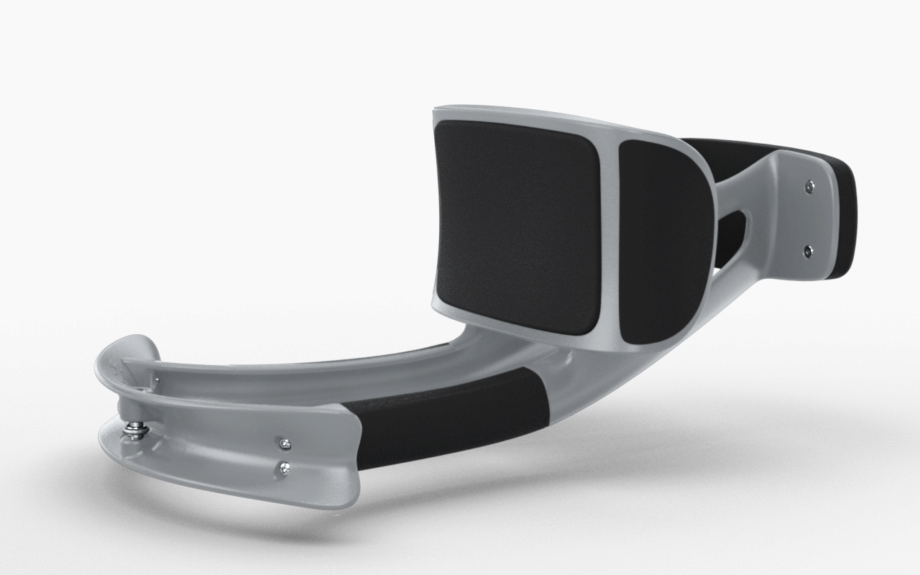 PureTorque Ab Trainer
PureTorque is an abdominal training device that is a revolutionary breakthrough in abdominal exercise, the PureTorque targets every muscle in your torso to increase rotational performance and improve core stability.
After using PureTorque for the past two months, it's become obvious just how week my trunk was. When I began using it, just a few reps would leave me feeling sore from my obliques all the way around to my abs. Now, I can do many reps and sets, feel more mobile, and more stable during squats, deadlifts, and other full body movements. PureTorque is a bit expensive for what it is and a DIY version could be fashioned, however, I can say with certainty that I have not reviewed or used a more effective core training device. It's that good.
What is PureTorque?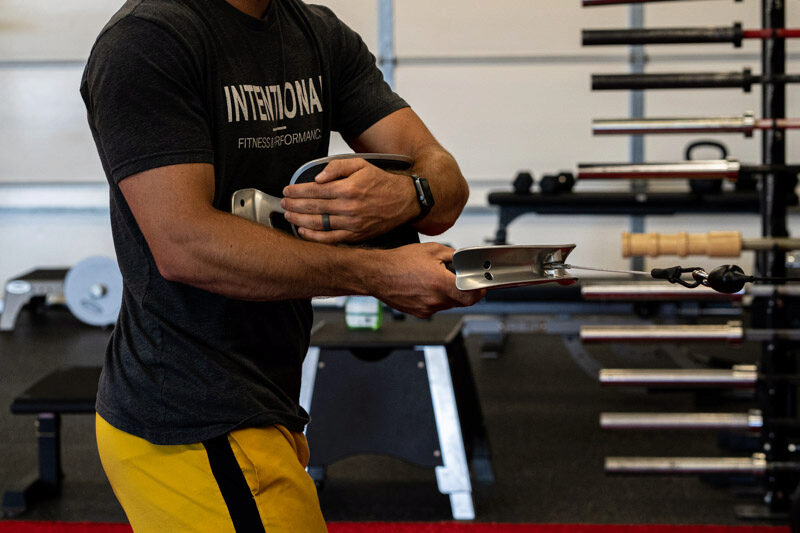 PureTorque is an abdominal exercise device that is stated to target every muscle in the torso. The idea is essentially resisted rotation which therefore increases rotational strength and performance as well as core stability.
The device itself is an oddly shaped and rather simple design. If you didn't know it's purpose upon first glance you would assume it was some sort of headrest or chair attachment. It's lines and form are sleek and Eleiko-esque (it even uses a similar pantone color. This is a big compliment by the way as the Swedes are known for beautiful design.)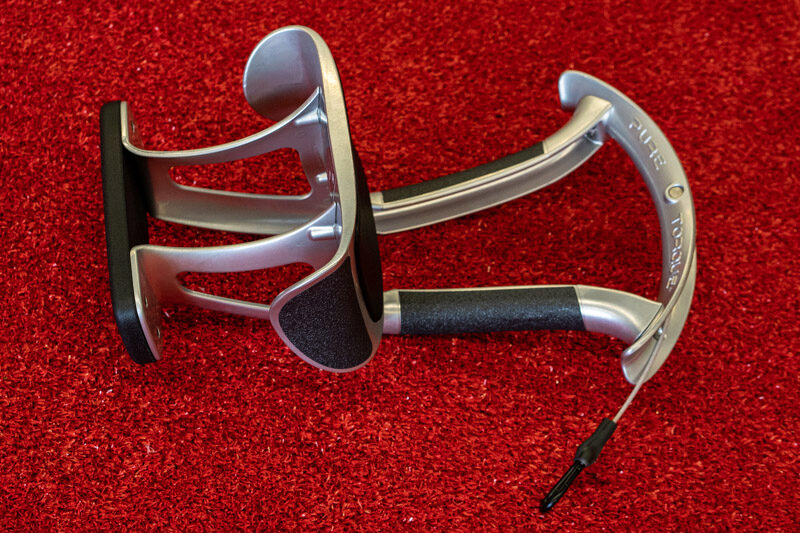 However, once you begin using the device you realize rather quickly that a lot of thought had to go into creating PureTorque as it hugs the body perfectly while you're trying your hardest to move the weight stack.
What We Like About PureTorque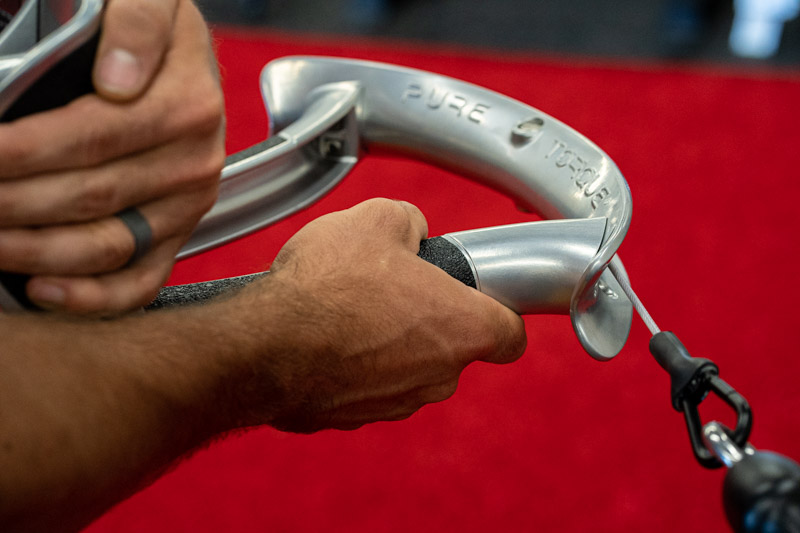 I first heard about PureTorque from a friend. My buddy Will had a classmate at a training course he attended who was working on a prototype of a core training device. Whenever I hear "core training" I typically become pretty skeptical as there's a million and one different pieces of equipment for working the abs, yet few do anything better than what an ab wheel can accomplish.
Regardless, Will vouched for the guy and he said he wanted to send the prototype for us to test and critique. We got it in and I was honestly pretty surprised how effective it was. I enjoyed the movement, it was easy to use, and it absolutely torched my trunk. Literally some of the worst cramps/DOMS I've had in my midsection have been from PureTorque.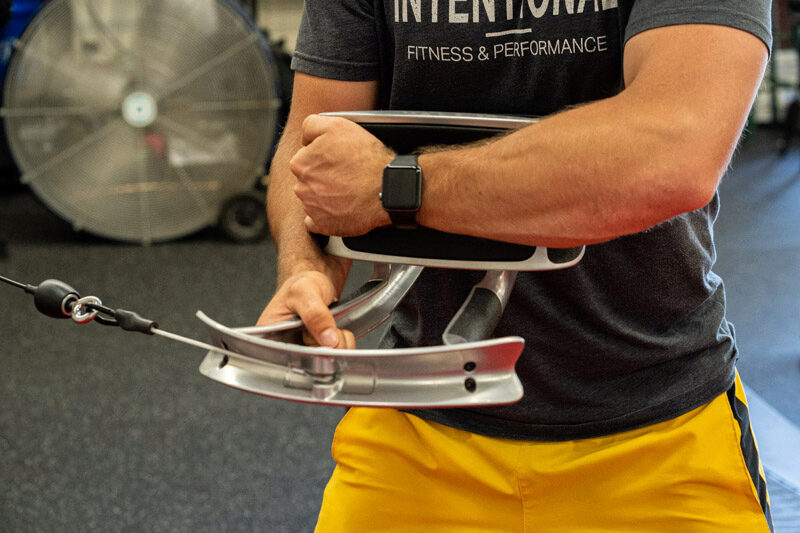 I was only able to use the prototype for a couple of weeks before we had to send it back and wait for the retail model to be released.
Well, the retail model of PureTorque, the one we're reviewing today and that you can now buy is a much better looking and feeling version of the prototype, but just as effective.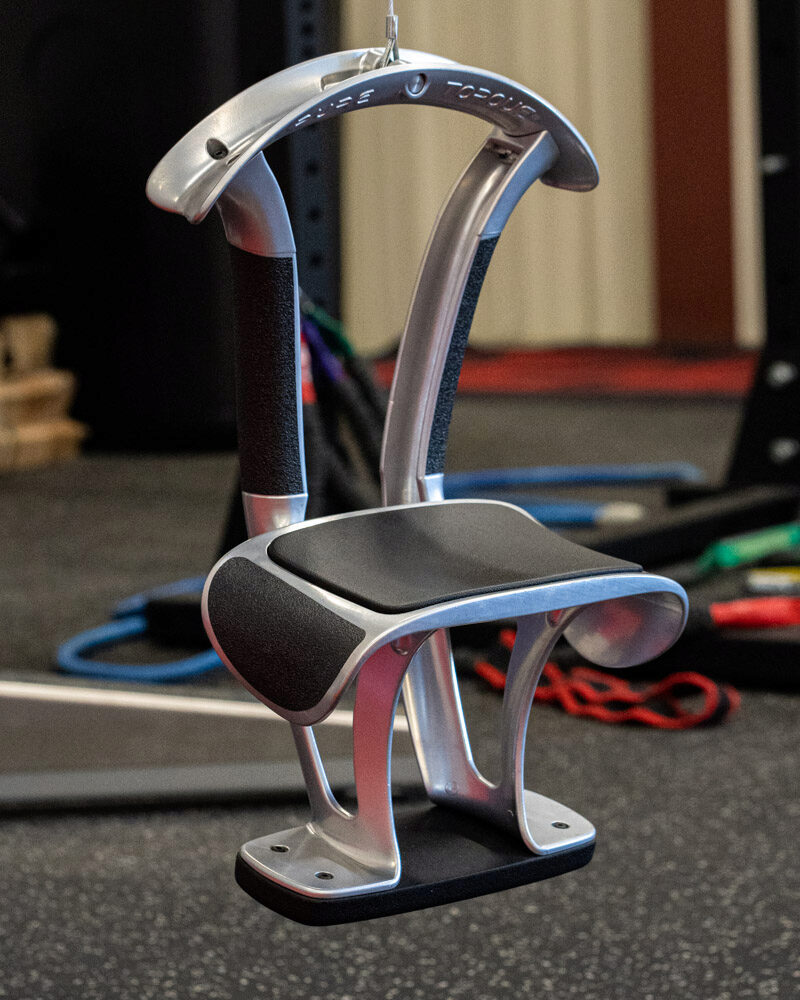 PureTorque is rather simple. It uses cast aluminum to create the frame of the device. It's very rigid, doesn't flex at all under load, and feels good in hand.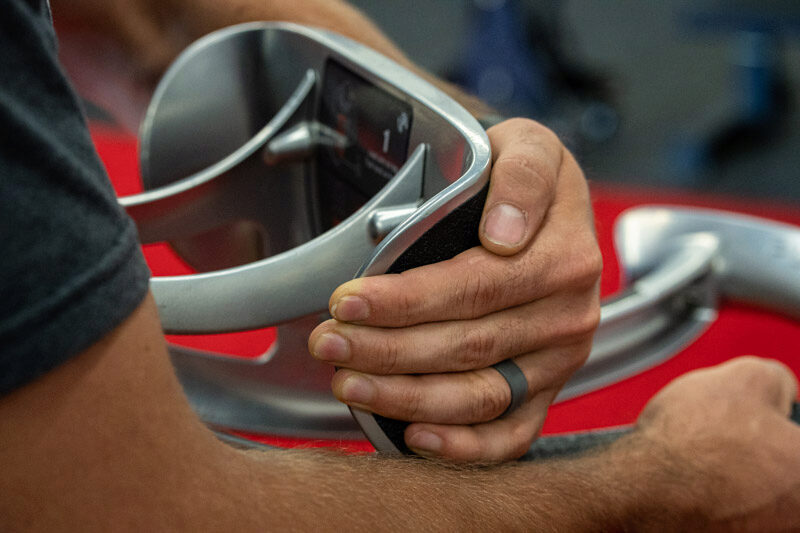 There are three grip strips to increase friction where your arms or hands are placed on the device. These are a nice touch, although I could see them wearing out after enough use. I think some sort of permanent textured paint or similar could have been used here instead, but this is minor.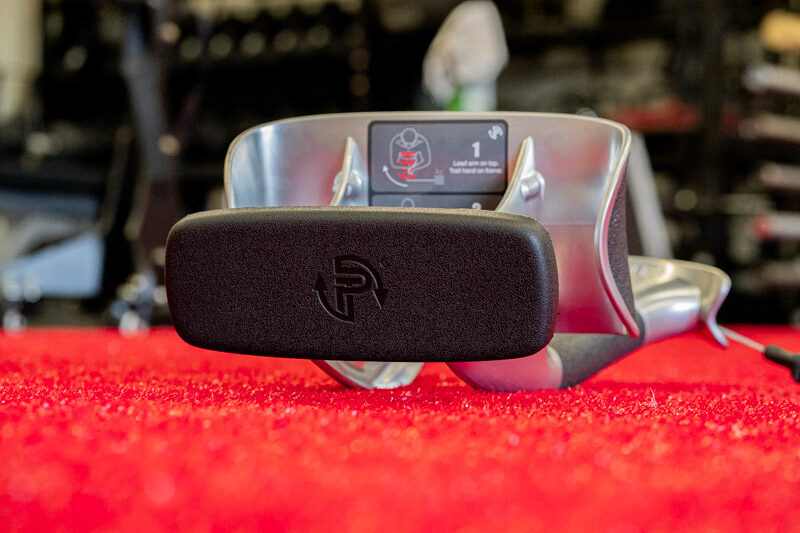 The back of PureTorque has a stiff pad that provides enough cushion to feel comfortable when jammed up against your chest, but not so much that you notice it's there.
The front of the device has a channel with a cable permanently affixed in the middle.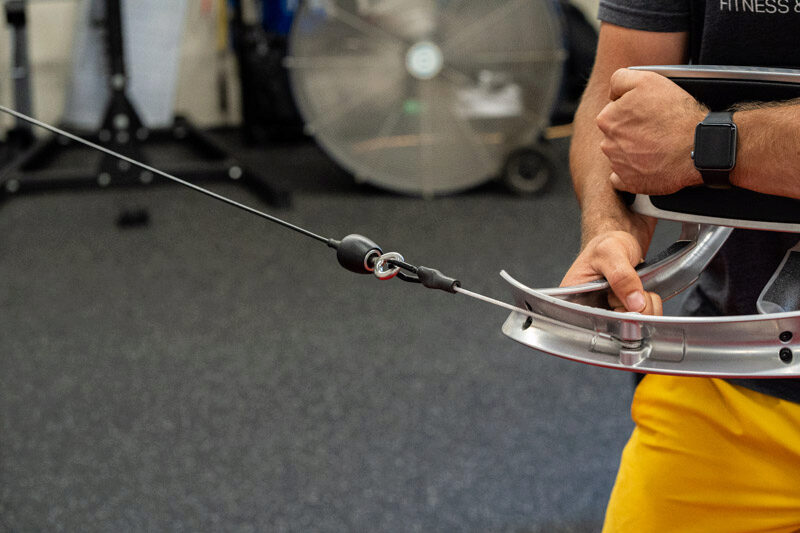 The way the device works is you hook up the carabiner to any sort of resistance. This could be fixed for isometrics or bands if you're training in your garage gym or, my favorite, is attaching it to a cable stack. You then wrap your arm around the front, pull the pad to your chest, hug it tight while grabbing one of the bars with your hand and twisting in the opposite direction of the resistance.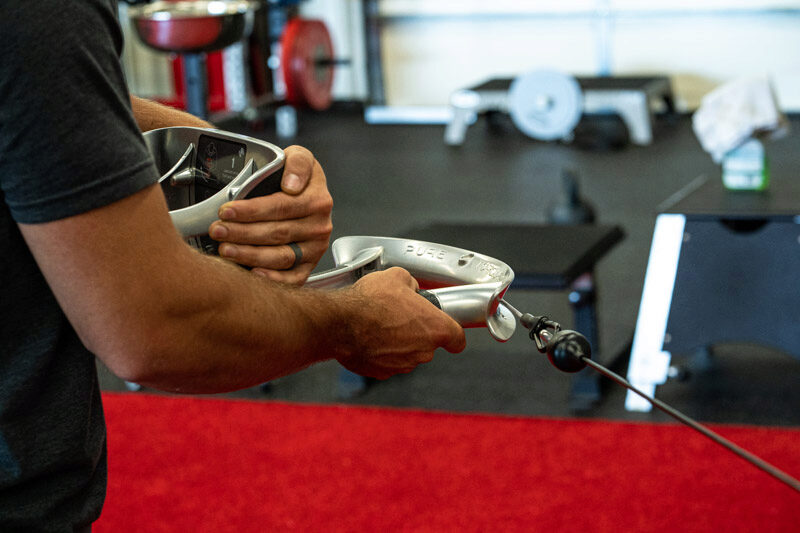 It doesn't sound very hardcore, but nearly every athletic endeavor requires some sort of rotation. I would have loved something like this when I played lacrosse and hockey, but it could also be great for those that golf or play tennis as a hobby.
Due to it's lightweight, it would be possible to carry in a gym bag to a gym that you have a membership at, however, it's not tiny, so I don't foresee many people doing this.
All in all, PureTorque is an extremely effective abdominal training device, albeit at a high price.
What We Don't Like About PureTorque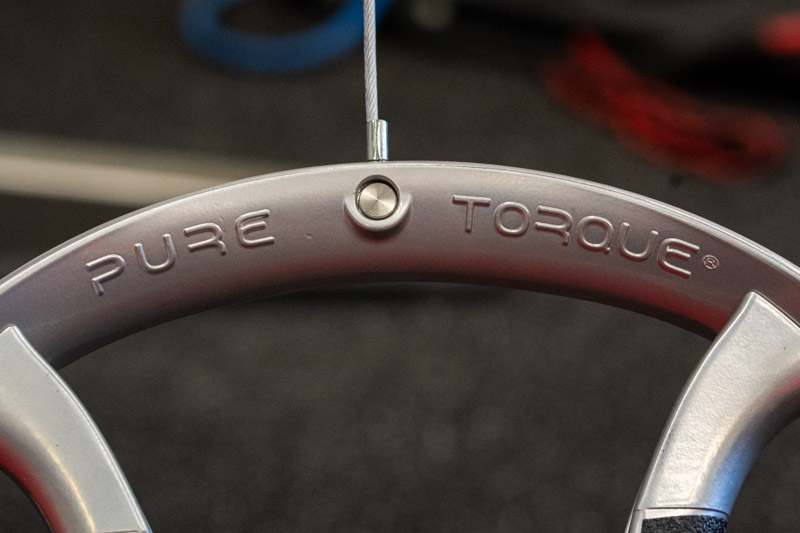 I think it will be obvious to everyone that the biggest detractor of this device is the price. It's just a bit too expensive to gain mass adoption, in my opinion. At $249, plus another ~$30 for shipping, you're looking at spending nearly $300 for a device to work your abs. That's a lot of money. In fact, that's practically the cost of a new barbell.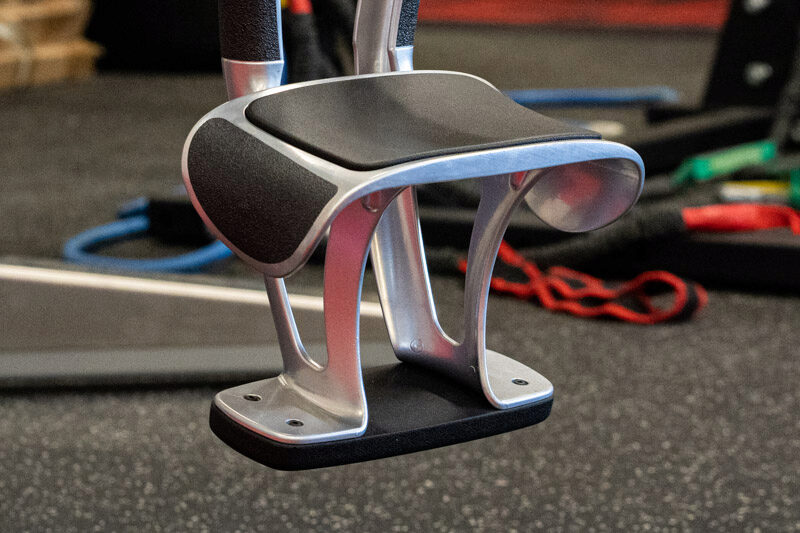 In addition to the cost, although I love the design and feel of PureTorque, it is possible to mimic the movement (and is likely where the idea originated from) by using an exercise ball and your arm wrapped around it while holding a cable handle. This would be a bit of a DIY PureTorque and is not as good as the actual unit in my opinion, but for those on a budget, it is an alternative.
With all this said, if price is the biggest complaint, that is typically a sign that the product is very good and with time and sales volume, the price can come down to a level that is more reasonable for most people to swallow.
Full Rating