We test and review fitness products based on an independent, multi-point methodology. If you use our links to purchase something, we may earn a commission. Read our disclosures.
If you were to look at average marathon times across humanity, we would get a number asymptotically approaching infinite nothingness.
That is to say, 99% of people will never finish one.
For those souls brave enough to put in the training and effort to earn that 26.2 bumper sticker on their Volvo, the average marathon time can still be all over the place.
Just finishing is good. Really good. But how good do you need to be to be better than really good?
Average Marathon Finish Times
According to data compiled by Jens Jakob Andersen working with RunRepeat.com, the average time amongst all marathon runners1 (both males and females) in 2019 was 04:32:49. That adds up to an average pace of 10:24 per mile.
If you aren't the math whiz your aunt hoped you can be, you can cheat and use a pace calculator to help figure that out.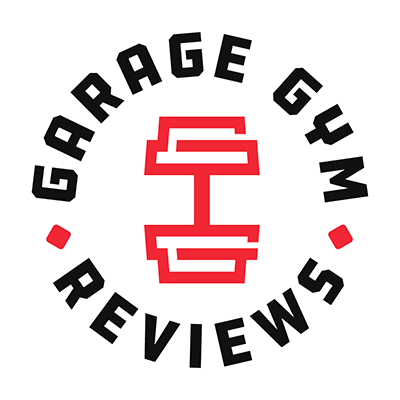 Calculate Your Running Pace
Enter your stats in any 2 of the fields below to calculate the third.
Over the years, the average marathon time has gone up, even as the world record has dropped precipitously. In 1986, the average time was below 4 hours1.
You can't blame this one on the emergence of a sedentary lifestyle. It has to do with more and more beginners wanting to run a marathon, thereby dragging the median time down. That's the opposite of sedentary!
However, there has been a slow-down in how slow the total running times have been getting. According to Andersen's work with the IAAF, women's times have actually been getting faster1 in the 20th century, while male runners have slowed the bleeding in the marathon pace for their sex.
World Record Marathon Times
Depending who you listen to, either Eliud Kipchoge of Kenya set the record for the fastest marathon time ever at 02:01:09, or Eliud Kipchoge of Kenya set the record for the fastest marathon time ever at 01:59:40.
RELATED: Marathon Record Time
Guinness (brewer of traditionally Irish stouts and keeper of world records) anoints the latter, faster time with the overly technical "fastest marathon distance (male)2" award. Unfortunately, the ruling body for running, World Athletics (née International Association of Athletics Federations), only recognizes the 02:01:09 time3, because the sub-2 hour time wasn't done in an official race.
Think of it like the NCAA stripping wins from teams. No matter how many people swear they saw those games, they officially did not happen.
The fastest woman to run a marathon is also Kenyan, but unlike Eliud Kipchoge, she is also the mother of twins. She ran the Chicago marathon in 02:14:04 in 2019, breaking a record that had stood for 16 years.
Garage Gym Reviews has compiled a handy list of marathon world records set by male and female runners. These elite runners' times are fun to goo and gaa over, but don't let these race results get into your head too much.
Notice that despite the largest number of participants worldwide, America is so far behind the leaders we had to give them their own chart. Despite having the largest number of participants, America has the lowest average among participating countries. There's that sedentary lifestyle's bite!
What Is a Good Finish Time For You?
Anybody running their first marathon who finishes has done a great job. Running a marathon is a much more productive way to celebrate "milestone" birthdays than going to climb Everest (and there are fewer frozen bodies along most routes). Unlike training for Everest, there are effective, rational marathon training programs to fit any fitness level.
Don't expect too much from yourself if running is still new to your life. Training for a marathon is a real commitment. Your training schedule can't be something you might adhere to or might not depending on how much you drank last night.
Marathon Pacing Chart
Remember, your best mile time will not be your average race pace. Nor will your 5K pace work out. It's not a sprint, it's a literal marathon race. For running long distance, you will need to establish a pace that is comfortable and repeatable over several hours.
The recovery pace noted here is the type of pace you should run at to help your body get over the trauma of your hard runs. You still need literal, actual rest, so this isn't an excuse for obsessive types to try to rig up a treadmill for sleep. These recovery runs are an intentional workout designed to make your body better.
Wait, isn't that every workout? Not every run training session will work on the same modality.
| | | | |
| --- | --- | --- | --- |
| Best Mile | Half-Marathon Best/Avg Mile Pace | Marathon Best/Avg Mile Pace | Recovery Pace |
| 5:00 | 1:18:00/6:00 | 2:44:00/6:15 | 7:00 |
| 5:30 | 1:25:00/6:30 | 3:00:00/6:50 | 7:35 |
| 6:00 | 1:35:00/7:15 | 3:15:00/7:25 | 8:10 |
| 6:30 | 1:40:00/7:35 | 3:30:00/8:00 | 8:45 |
| 7:00 | 1:50:00/8:20 | 3:45:00/8:35 | 9:20 |
| 7:30 | 1:55:00/8:45 | 4:00:00/9:10 | 9:55 |
| 8:00 | 2:05:00/9:30 | 4:15:00/9:45 | 10:30 |
| 8:30 | 2:10:00/9:55 | 4:30:00/10:15 | 11:00 |
| 9:00 | 2:20:00/10:40 | 4:45:00/10:50 | 11:35 |
| 9:30 | 2:25:00/11:05 | 5:00:00/11:25 | 12:10 |
| 10:00 | 2:35:00/11:45 | 5:15:00/12:00 | 12:45 |
| 10:30 | 2:40:00/12:10 | 5:30:00/12:35 | 13:20 |
| 11:00 | 2:50:00/12:55 | 5:40:00/13:00 | 13:45 |
| 11:30 | 2:55:00/13:15 | 5:50:00/13:20 | 14:05 |
| 12:00 | 3:05:00/14:05 | 3:05:00/14:05 | 14:30 |
5 Tips for Improving Your Marathon Time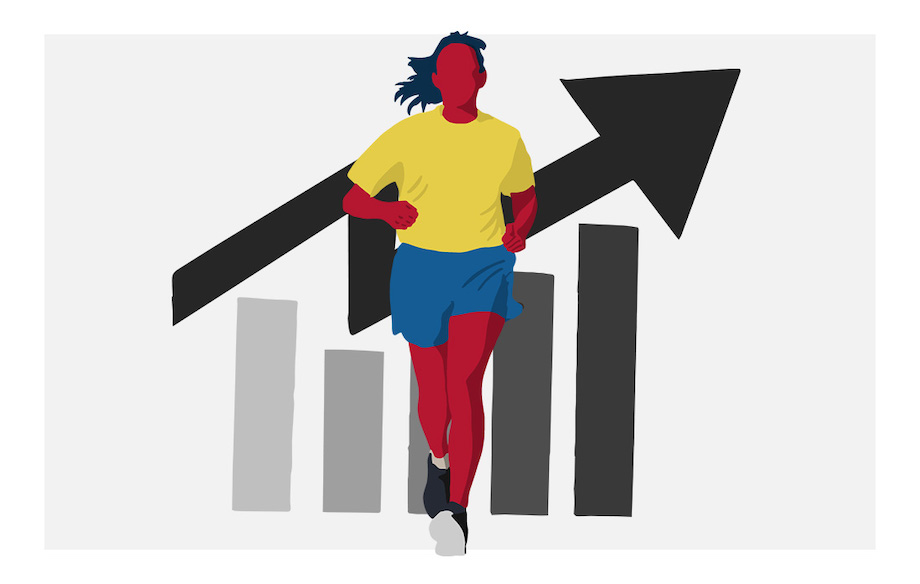 1. Follow a Training Plan
Plans are worthless, but planning is essential.
You pretty much always hear winners of the Boston Marathon give interviews where they talk about how they just pretty much wing it and just kinda do whatever in training, right?
Oh, nevermind. Must have confused that one. Maybe it's the Chicago Marathon?
Whether you are qualifying for the Olympics or looking to run your first marathon, having a clear plan is as essential as your running shoes. Depending on your fitness level, the program can address weak points, build speed and endurance, and help enforce rest days to make sure you are recovering enough to make progress.
2. Do Speedwork
Many marathon training plans break up the "speed" and "distance" portions of training rather than hammering your head against a wall trying to run faster for longer every training day.
Instead of doing long distance running every day, throw in some fast-paced miles or half miles and call it a day. Come race time you're going to want the speed from these training days just as much as you will want the endurance from pushing distance.
3. Consider Hiring a Running Coach
Many people seem to think running is as easy as Barney from How I Met Your Mother makes it: "Step 1, start running. There is no Step 2."
The average runner could use the expertise and experience of a solid running coach. They can help set expectations and devise a plan to keep your race pace solid.
If your budget or anti-establishment personality doesn't allow for a coach, look for a running group to join. If you are the weakest runner you will learn a lot from training with more advanced athletes, and if you are the most advanced in the group you will learn even more from helping your training partners to get better.
4. Nail Fuel and Hydration
Whatever your diet scheme, be it high-carb, low-carb, high-sodium, low-sodium, paleo, keto, carnivore, vegan, or If It Fits Your Macros, make a running fuel plan for race day and follow it.
You can even experiment with different nutrition protocols on training days. A good coach should be able to help with this.
While there are innumerable studies proving why each diet above is the end-all-be-all and the others are all poseurs, everyone can grab hands and agree on something; hydration! Proper race hydration4 is essential for optimal performance.
5. Cross-Train
Now, if marathon training is your bag, you're not going to want to bulk up and have to lug extra weight around for 26.2 miles. That being said, strength training can help build up weak points in your body and keep you "strong for your size." One-rep-max strength may not be very useful for an endurance athlete, but total body strength is an undeniable asset.
Average Marathon Time: Q&A
What is a good marathon time for a beginner?
Any marathon time is great for a beginner! Walking a marathon takes around 7 hours and would run most of the dudes doing curls in your gym into the ground. If you have already been running for a while and want a target, running 26.2 miles in under 5 hours is a great target for someone new to running these types of distances.
What's a respectable marathon time?
Respect is a very funny word, and there are people in this world who will attempt to disrespect you even if you have the fastest marathon time in the world. Making the commitment to run a marathon, honestly following through with the training, and showing up on race day committed to doing your best and crossing the finish line is respectable. Nothing else should matter.
I know that's not the answer you wanted when you typed "what is a respectable marathon time" into your Google machine. So let's assume you already know all this and want to set a hard, but attainable, goal.
According to shoe manufacturer Asics, anything under four hours is an excellent time5 for men, putting them in the upper 50% of all marathon runners. Between 4 hours and 4 and a half hours puts women in the same bracket (4 and a half hours is still a great time, but the math on being in the top half is getting harder with the increased average pace of female runners).
Four hours is a full half-hour better than the average marathon time. 
Serious runners will give you props for it because you proved you are also a serious runner.
Respect.
What is a good marathon time by age?
For marathon runners, age is just a number. Kenyan Brigid Kosgei set the women's marathon record at 02:14:04 when she was 25 years old. A 50-year-old Ukrainian woman (Tatyana Pozdniakova) ran a marathon in 02:31:05; twice the age and only 17 minutes off the pace of the best to ever do it. 
On the men's side, Ed Whitlock ran a sub-four-hour marathon at 85 years old! Get on a treadmill, set the pace to 7.0, and don't stop for four hours. Remember, an 85-year old from Toronto can do it.
Whatever age group you are in, commit to a goal and stick to it. Sometimes people ask questions like these in order to give themselves a good reason not to do something. Be the person who does the opposite.
What pace is a three-hour marathon?
It's fast. You've got to average under a 7-minute mile for the entire race. That means each lap around a track has to be done in under 1:45, which further means that each straight and each curve has to be done in 26 seconds, no matter how tired you feel. According to our Asics chart, only 4% of men and 1% of women ever achieve this. Time to earn that 1% bumper sticker.
References