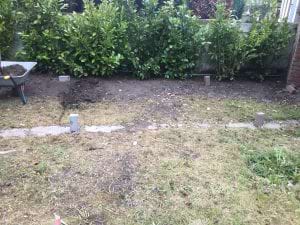 1. Mark off starting position along with cornerstones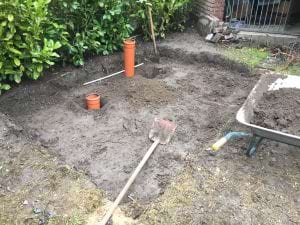 2. Dig the "basement" of the platform. This will keep the platform from rotting and essentially sitting in water. The foundation is 9" deep. The waterpipes are 1 1/2' and 6" in diameter.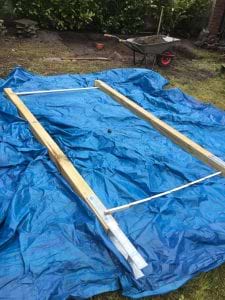 3. Begin constructing the rack. Attach the 4' stainless steel bar to the two wooden beams. Also attach the H-Anchors to the base of the beams using 1/2" screws. The H'Anchors help secure the beams in the ground/concrete.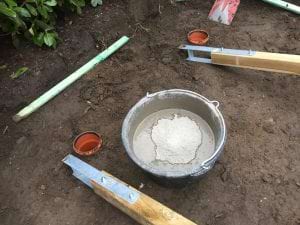 4. Submerge the water-pipes in the ground and fill with concrete. Once filled, erect the rack.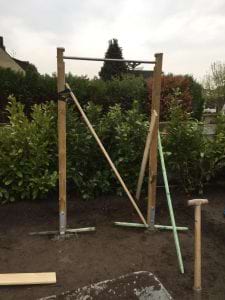 5. Erect the rack and level it out. This is a very important step and extra material should be used to support it as the concrete cures.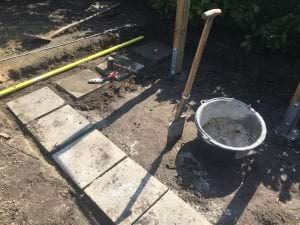 6. Level out the "basement" and place 1 1/2' by 2" stone somewhat evenly spaced out.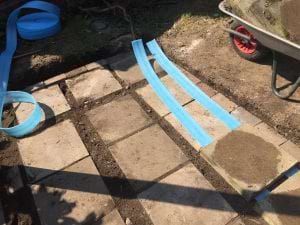 7. (Optional) Using the roll of foam, roll out strips to help reduce noise and level out the platform.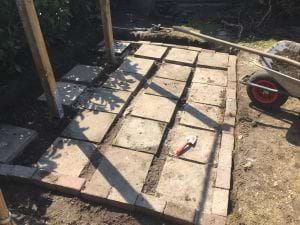 8. Lay a second layer of stone and pack dirt in between stones to even out.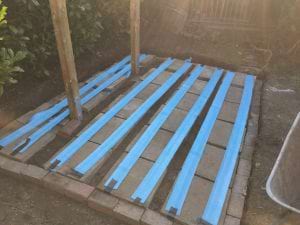 9. Place Sheets of Plywood and screw together. For more detailed info on how to do this see here.
10. Cut stall mat in half and screw to platform. You could also use playground rubber mats, but they are more expensive.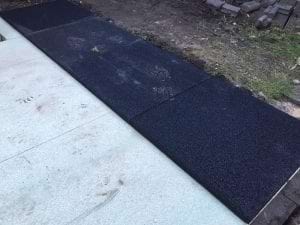 11. Weatherproof platform using wood protector.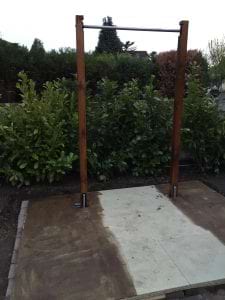 12. Complete platform by painting and adorning with rocks or dirt to fill in edge gaps.