We test and review fitness products based on an independent, multi-point methodology. If you use our links to purchase something, we may earn a commission. Read our disclosures.
Fitness Most Wanted 2022
The Top Equipment, Influencers, Programs, and More
How We Chose the Best of the Industry
Our expert product reviewers spend the bulk of their time working out with equipment, testing products, and keeping tabs on the trailblazers, athletes, and content creators who are leaving their mark on the industry. 
In other words, we eat, sleep, and breathe fitness. 
We created the annual Fitness Most Wanted Awards to recognize the most innovative and high-performing additions to the fitness landscape.
Our team of expert reviewers, certified personal trainers, CrossFit coaches, and USA Weightlifting-certified coaches spent hours testing equipment and evaluating cutting-edge products and people in fitness. 
In the end, with minimal arguments and maximal fun, we narrowed our selection down to this, the most comprehensive look into what's hot in fitness today.
For more content on Fitness Most Wanted, follow us on Instagram and track #FITNESSMOSTWANTED and #GGRfinds
Most Innovative Fitness Products
Best Strength Training Equipment
Best Fitness Information Sources
Best Fitness Technology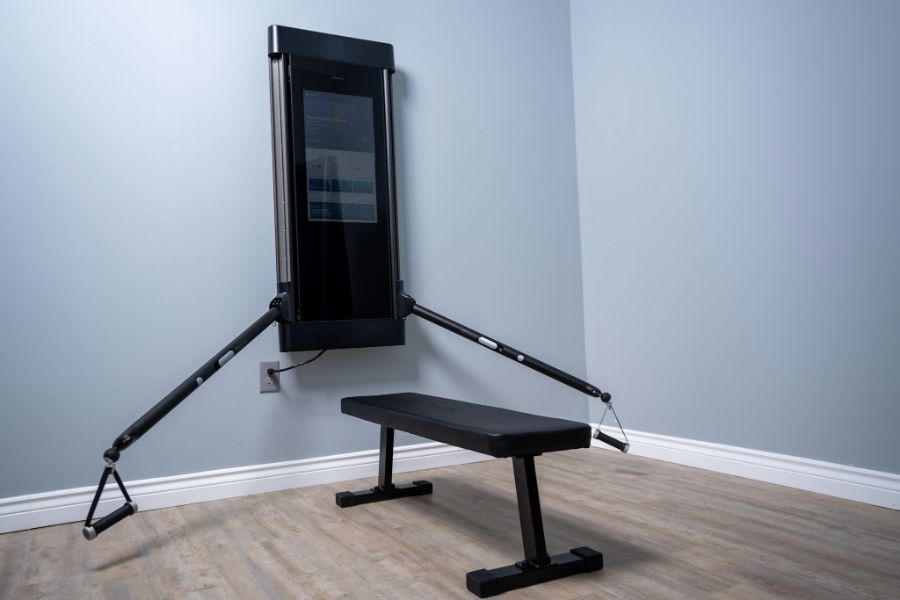 Best Smart Home Gym
Tonal
Thanks to automatic weight control, accurate rep tracking, smart progressions, and, of course, up to 200 pounds of digital resistance, Tonal has become synonymous with smart home gyms.
Check Price
Best Sport Smart Home Gym
FightCamp
FightCamp packs a punch (pun intended) when it comes to conditioning workouts. It'll fire up your heart rate in no time, and you'll fly through workouts feeling like Sugar Ray Robinson.
Check Price
Best Fitness Tracker
Whoop 4.0
If you want in-depth metrics, you need Whoop 4.0: This band features the most sensitive monitors we've ever experienced, tracking health and fitness data like blood oxygen saturation, skin temperature, breathing rate, heart rate variability, and more.
Check Price
Best Training Programs
Best Powerlifting Training Program
JuggernautAI
This ultra-smart Artificial Intelligence fitness app is the closest thing you can get to a personalized workout program without having an actual personal trainer write one for you. Plus, it happens to be very affordable.
CHECK PRICE
Best Overall Training Program
Future
For supreme accountability, customization, flexibility, and effectiveness in a training program, look no further than Future, which matches you with a certified personal trainer who can help you reach your goals.
CHECK PRICE
Best Functional Fitness Training Program
NCFIT
For those looking to throw down in typical—but safe—CrossFit fashion, NCFit offers weekly programming designed to improve your "general physical preparedness," which includes all 10 foundational CrossFit skills.
CHECK PRICE
Best Budget Gym Equipment