Garage Gym Reviews
Who We Are
Garage Gym Reviews is the premiere online resource for those that train at home. Whether you have a garage gym, home gym, basement gym, backyard gym, or any other variation, our goal is to provide our community with the information and motivation they need to perform at an optimal level.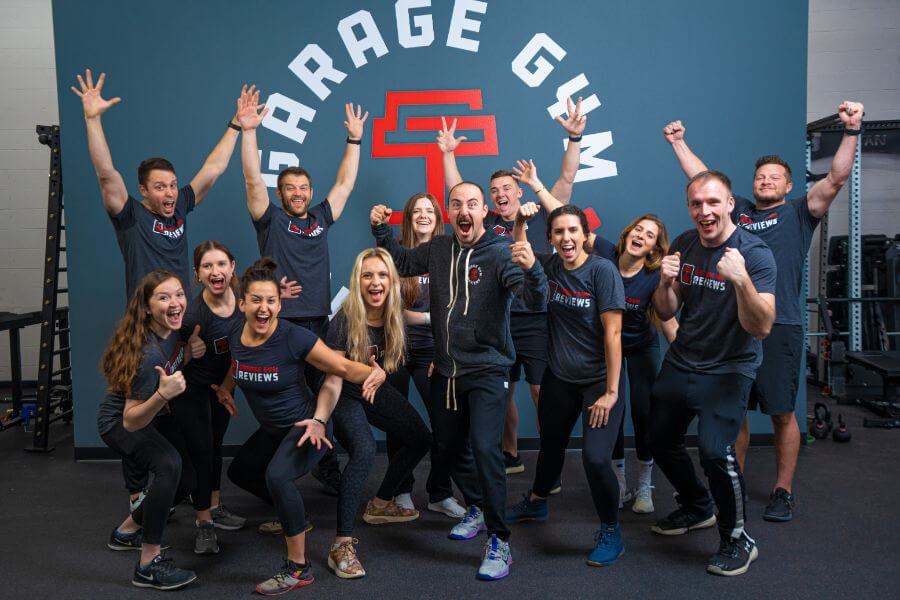 Our Background
GGR was founded by Cooper "Coop" Mitchell in 2014 as a way to fill a need in the industry
and provide people with unbiased, and in-depth articles on everything fitness related. We started out with our equipment reviews and have since branched out with Youtube videos, DIY guides and how-to content all while creating the equivalent of a commercial gym community for those who workout from home.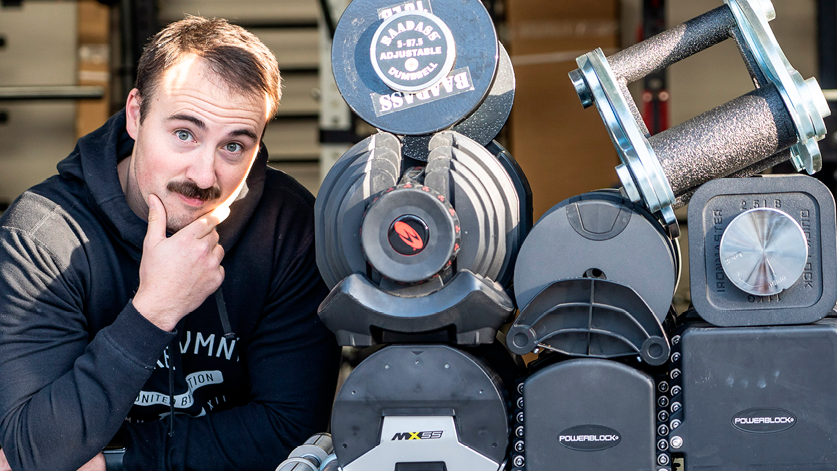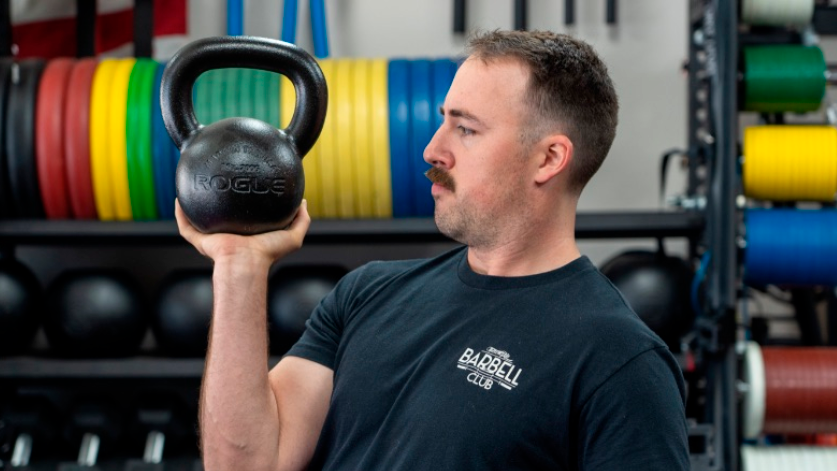 What We Do
The GGR brand has an extensive reach across multiple platforms:
OUR SITE
GarageGymReviews.com is the hub for our in-
depth written reviews and best-in-class roundups on everything from dumbbells to squat racks to workout programs and recovery tools.
OUR SOCIAL MEDIA
We also reach people through Instagram, Tiktok,
and Twitter with engaging content on products,
fitness news and helpful information.
OUR YOUTUBE CHANNEL
At GGR, we our words into action by demonstrating equipment on video. We also shoot high-quality video blogs on topics like tours on elite athlete's' home gyms and trends in the fitness industry.
OUR FACEBOOK COMMUNITY
We have a private group of more than 105,000
home gym fanatics who come together to discuss
equipment and show off their own spaces. Our
Facebook group provides a place to speak directly with the community and get real feedback on fitness trends.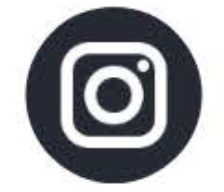 Instagram Followers
290K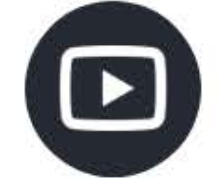 Youtube Subscribers
407K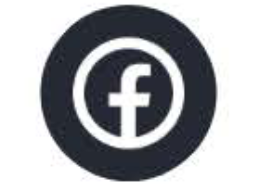 Facebook Group Members
159.7K
1.5 M
Average Monthly Youtube Views
Our Content Includes
Demographics
25-44
Average Age of Users
FEATURED IN: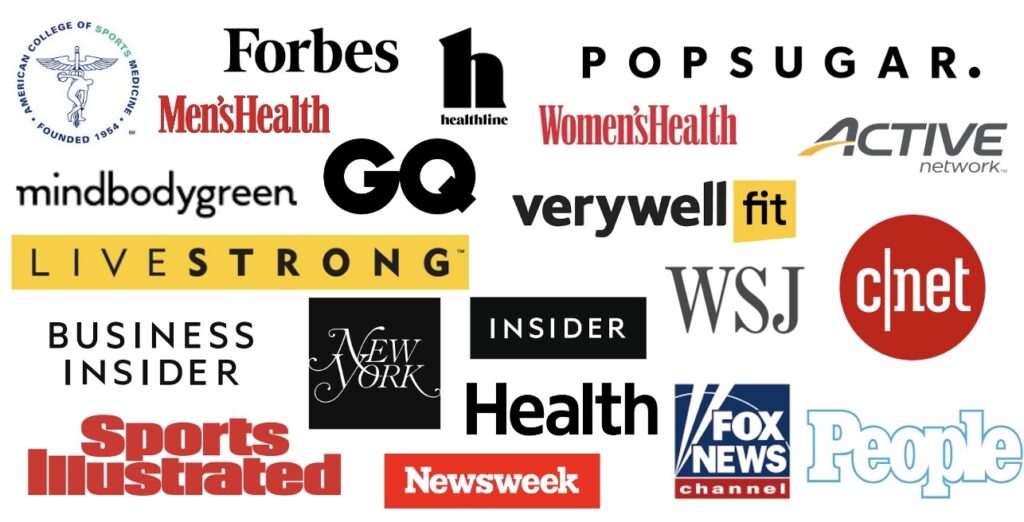 Our Offerings
PRODUCT REVIEWS AND COVERAGE OF PRODUCT LAUNCHES
Help get the word out to customers ahead of new fitness equipment or product launches.
Opportunities for Coop and our reviewers to share product knowledge through local news, podcasts, and appearances, etc.
Our editorial teams will use a carefully curated review methodology to test your product and potentially write an article or product a video to be shared with our community.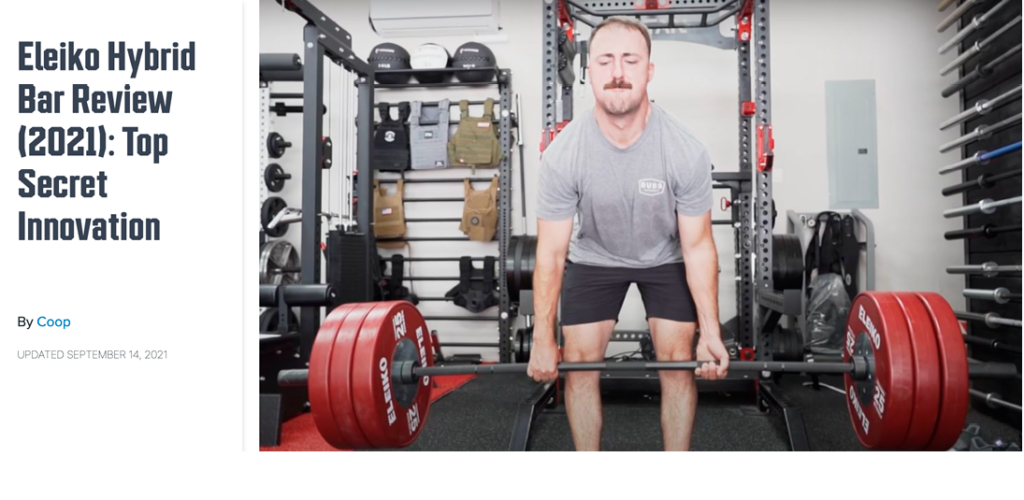 BADGES & SUPERLATIVES
We'll also share YouTube review embed links for use on your brand homepage, press page, or PDP page.
Proudly display to consumers that your product is one of Garage Gym Reviews' favorite through a custom badge created by our design team to have on your site.
Coop has reviewed thousands of pieces of gym equipment and has earned a reputation as a trusted source of information in the fitness community.
Badges for various accolades including, "Best Barbell," "Best Budget Equipment," "Best Equipment for Small Spaces".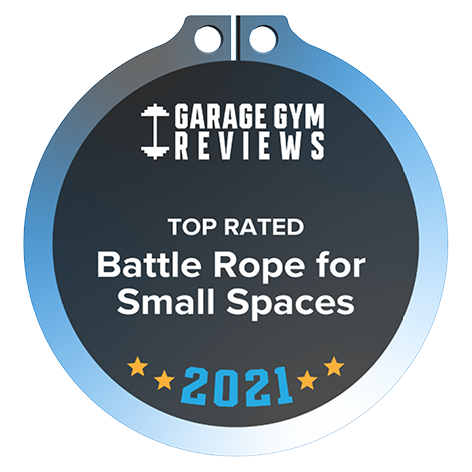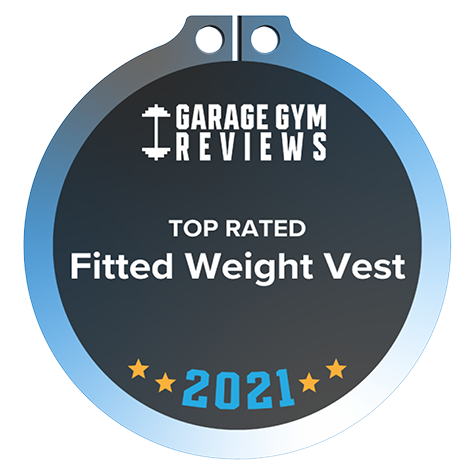 EXCLUSIVE PROFILES
Interviews with Cooper Mitchell for our YouTube and social media channels to increase brand awareness and drive excitement around product releases. Give consumers insight into the background of your brand and product.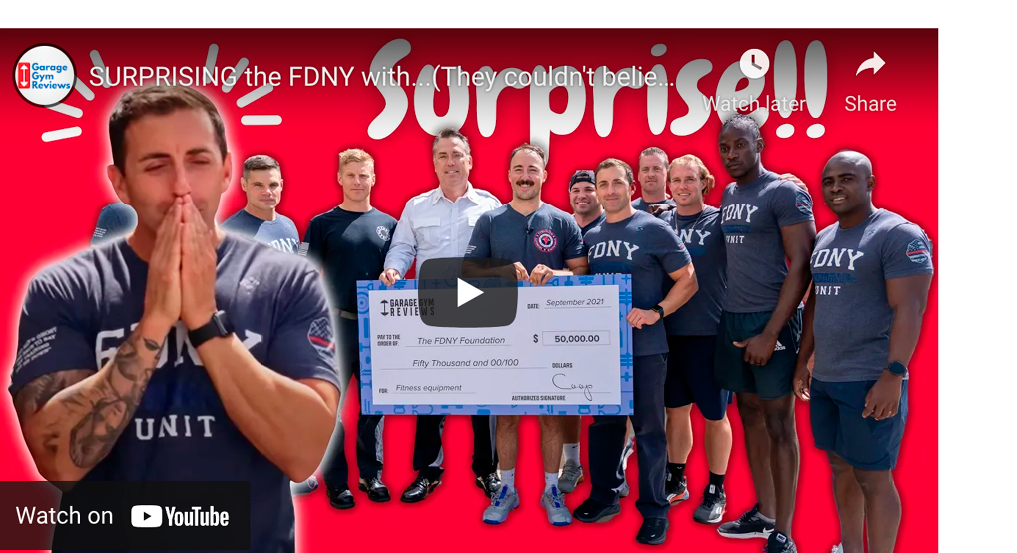 YOUTUBE COLLABORATIONS
Opportunity to be featured in one of our video reviews on the Garage Gym Reviews YouTube Channel.
Have Coop walk through your home gym and share your workouts with our community.
Check out Coop's garage gym and embark on a video tour.
Feature Coop or one of our experts on your channel to review your product or endorse your brand.
CO-BRANDED CONTENT & CAMPAIGNS
Link your brand to the Garage Gym Community and work with us to create meaningful content and digestible headlines across our sites to spread brand awareness.
Utilize our industry knowledge to form meaningful connections with fitness influencers, journalists, brands, and media outlets.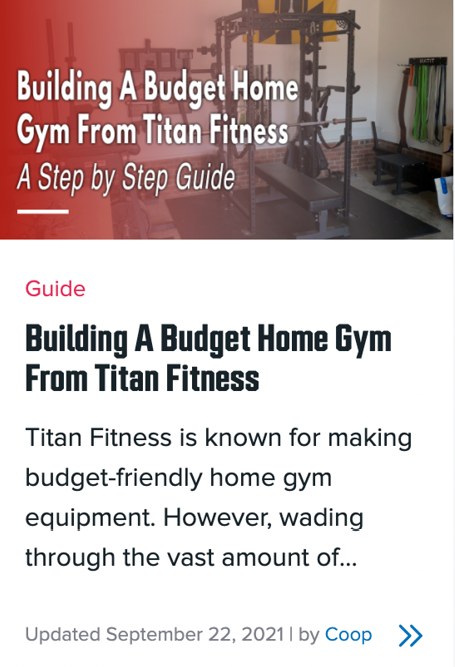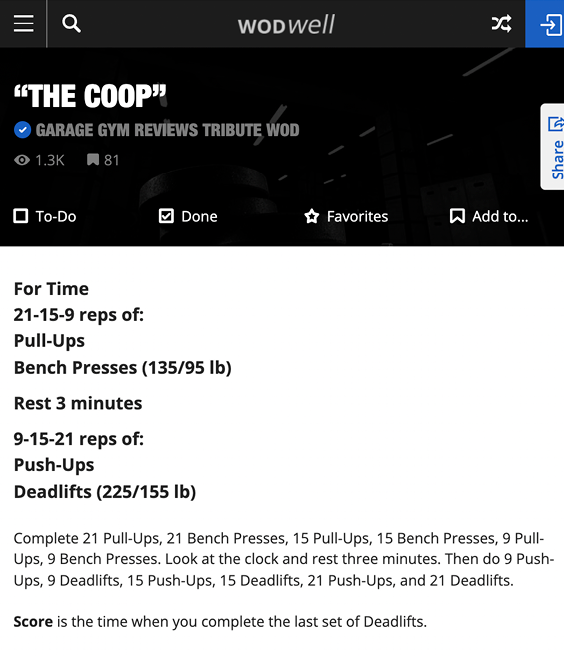 DATA STUDIES
Work with our team to create reputable resources on fitness, equipment updates, and industry happenings through custom graphics from first-hand data collected through our expansive home gym community.
QUOTES & FEATURE
Opportunities for Coop and our expert reviewers to provide equipment insight for your site content, as the most trusted voice in the equipment review community.
Appear as an expert on our review panel and provide insight for supplemental content.
GIVEAWAYS & CONTESTS
Leverage both the reach of your brand as well and our social channels to create a buzz in the fitness industry.
Increase engagement and awareness by partnering with us on a giveaway or contest.
SOCIAL ENGAGEMENT
Get featured on our Instagram story features and Q/A's.
Work with us and our community to gather product insight through Instagram polls.
Duet us on TikTok to raise awareness on new product launches and brand initiatives.
---
PRESS CONTACT
Jarrod Nobbe
jarrod@email.garagegymreviews.com