MAG Medium Grip Neutral
We test and review fitness products based on an independent, multi-point methodology. If you use our links to purchase something, we may earn a commission. Read our disclosures.
PRODUCT HIGHLIGHTS
Steel and rubber design 

Chip and scratch-resistant 

Made in the USA

Perfect for novice or highly trained athlete

Easy to isolate and target muscle groups 

Great for wrist support
Manufacturer: Maximum Advantage Grip
Category: Cable Attachments
Made in USA
Pros & Cons
What we like about the product...
This grip attachment is unmatched in comparison to your typical cylinder design. The unique placement for your hands on the end really helps prevent energy and equally disperses force through your hands and wrists.
Its high quality manufacturing makes it easy for you to take care of your machine while using this grip.
The MAG Medium Grip Neutral does its exact job of targeting specific muscle groups to help you get better where you want to without fear of failing to other muscle failures (ie wrist, elbow, etc.)
What needs improvement...
The grip can be expensive and since there are so many different handles in the set, it could leave you wanting more
There is less versatility in exercises you could do with this due to the handles spaces for your hands.
Product Summary & Specs
The MAG Medium Grip Neutral is a staple for any gym member. Its steel interior and washable rubber coating help prevent scratch and chips on your machines. This grip attachment is perfect for the novice or advanced athletes. Its unique gripping design supports the palms keeping the wrist in a partial state of flexion causing less grip fatigue. 
This product helps to target the specific muscle group you are focusing on in your workout and lets you continue your workout without fear of your wrist giving out. The handle disperses the force over your whole hand instead of your wrist and fingers taking all the impact. This will help prevent issues like tennis elbow that can often be seen with other handles. 
You can purchase the MAG Medium Grip Neutral alone or as a set that includes six other handles (close grip neutral, close group pronated, close grip supinated, medium grip pronated, medium grip supinated, and wide grip).
Specs: 
Approx 22 in. wide (middle finger to middle finger) 

One year warranty 

Made in USA
GGR Reviews
MAG Medium Grip Neutral
Rated 4.7142857142857 out of 5 stars
7 ratings
The Bottom Line
The MAG Grip Medium Grip Neutral is perfect for people who are looking for an alternative to the typical cylindrical grip handle. This handle is good for preventing injuries in the elbow or for people who have a weak elbow or grip strength to begin with. This product if you are looking to eliminate as many external factors as possible when targeting muscles in your back.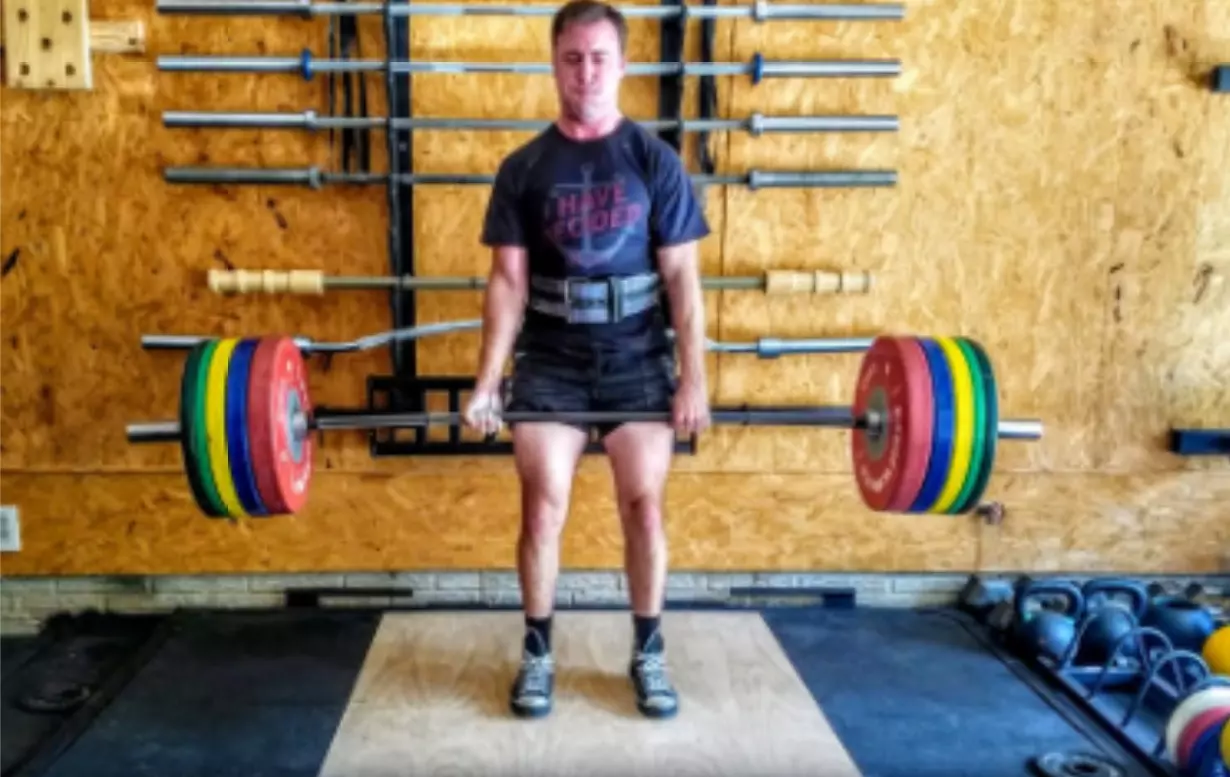 Author Spotlight
Coop is the creator of Garage Gym Reviews. He's produced more content on home gyms and training equipment than likely anyone else in the world and is recognized as the foremost expert in the space. When not writing about barbells, squat racks, and other pieces of equipment, he can be found eating tacos and reading biographies on dead people. Coop has been featured in prestigious publications such as The Art of Manliness, Starting Strength, Men's Health, Business Insider and many others.