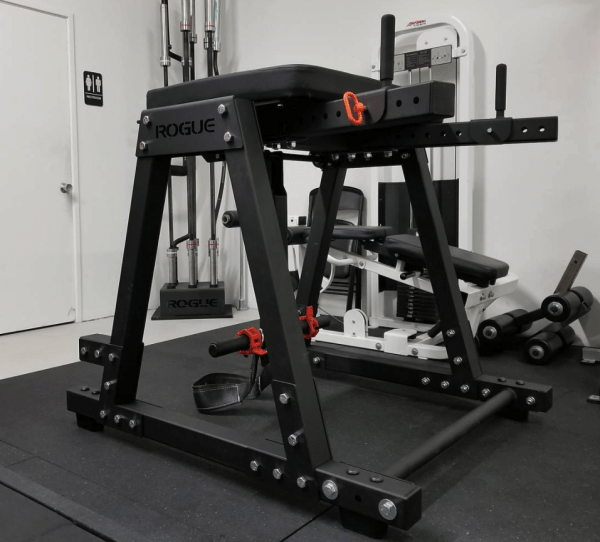 Lower back pain is one of the most common problems facing the average office worker (which is a large part of the U.S Workforce.) Having to sit in a chair all day, hunched over your computer or phone leads to poor posture, tight hips, spine rigidity, and eventually debilitating pain.
The Reverse Hyper is a machine created by famed strength coach, inventor, and author Louie Simmons of Westside Barbell. After multiple broken vertebrae during his stint as a world-record breaking powerlifter, Louie invented the Reverse Hyper Machine to help himself rehab back to top-level form and step back on the platform.
Louie Simmons invented the Reverse Hyper to strengthen the posterior chain by targeting the glutes, hamstrings, and lower back. By decompressing the spine without enacting any vertical compression, the Reverse Hyper is able to increase dynamic strength development in the concentric phase of the movement. Throughout the swing, the spine is stretched and depressurized, ultimately filling the spinal column with fluid and the lower back muscles with blood.
Although we often see the Reverse Hyper used in strength training facilities, it's also found in rehab facilities, chiropractor's offices, and physical therapy centers all over the world.
The Reverse Hyper is truly one of the best strength and rehab machines available.